Lexicon of Style x RMNYC
There's another awesome Lexicon event coming y'alls way this week! Attention New Yorkers: save the date!
On Wednesday, June 29th, I am co-hosting an awesome event with Rebecca Minkoff! You can check out the event here, and you can also invite friends so they know all the details. RSVP by clicking here where you can also learn more about me and RMNYC! Don't forget to RSVP, that's the most important part of this event. I'm SO excited about this because with every full price RMNYC handbag purchase, a select Lexicon of Style scarf will be gifted to you at no cost! It'll be the perfect accessory for your new stylish purse.
The look below is all RMNYC. It's perfect for summer here in the city, easy to run around in yet fashion forward at the same time. This dress is light and airy, and goes with every accessory, color, hairstyle ever. I am not a huge espadrille girl, but I couldn't resist the studs on these! What do y'all think? Edgy + summer = a win for me!
The yellow backpack and neon sunglasses add a perfect little pop of color for the season. I like the neon because I think it brings a bit of a different look than the every day summer styles you see! I am also loving the mini bag key chain on the backpack, which is very Fendi inspired. Of course I styled a Lexicon scarf with this look, and I chose the Crystalline scarf because of how well the coral contrasted with the neon and the denim look!
Put your summer RMNYC look together with the perfect bag and perfect scarf by coming to the event. Come to shop, meet new people, and get inspired! See y'all there!
Xx
Lex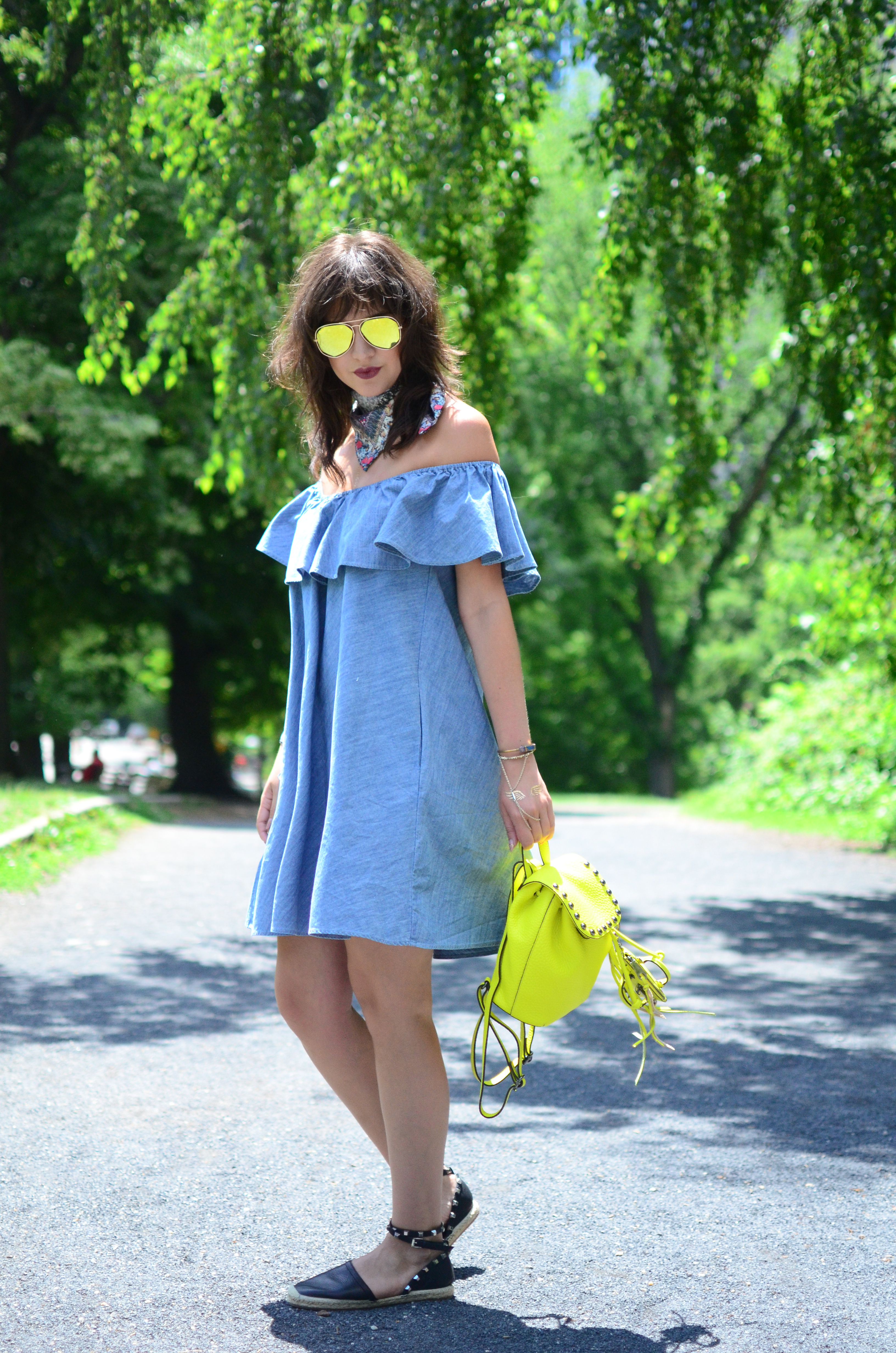 Tags: 22 inch, backpack, bandana, crystalline, crystalline scarf, denim, dress, neon, rebecca minkoff, summer, sundress
Recent Posts
08May

27Apr

07Apr