Pushing boundaries to shine a little brighter
Ever since the new year, I have been upping my game when it comes to pushing fashion boundaries. We are only young once, so we have to break the rules while we can!
In the cold NYC winters, you'd think I was crazy to be caught in the street wearing this sequin dress by 5:31 Jerome. After Storm Jonas, I have been playing around with plunging necklines and high slits, as shown on the sides of this dress.
Although this dress has some high sexy slits, it's structure takes the form of a loose, shift style, which makes it very wearable and transitional.
Sometimes sequins can over power a look, but this effortlessly sexy piece can be dressed up with some bold boots, a Lexicon scarf and some bold colors. When it comes to pushing those boundaries, go for the mixture of textures! No one is stopping you and it makes such a bold statement. Here I have mixed the sequin texture with a velvet texture in my bag and an embroidered texture in my boots.
Show me what y'all are doing to channel your inner Lexicon – show me the boundaries you are pushing through your every day style! Leave your Instagram handle below and I will do my best to check out your latest posts.
Xx
Lex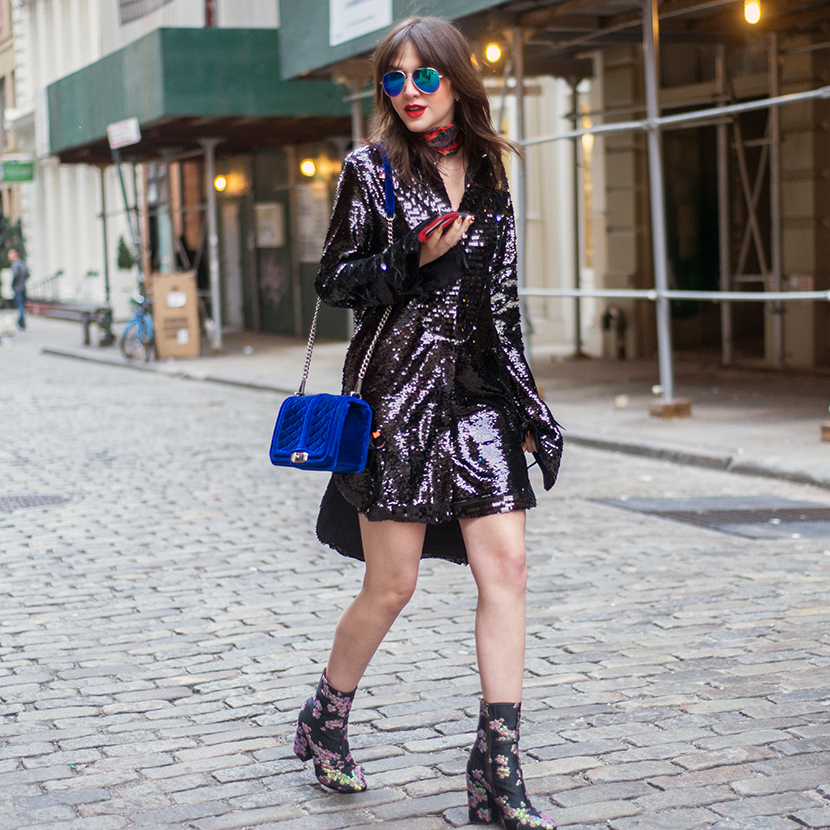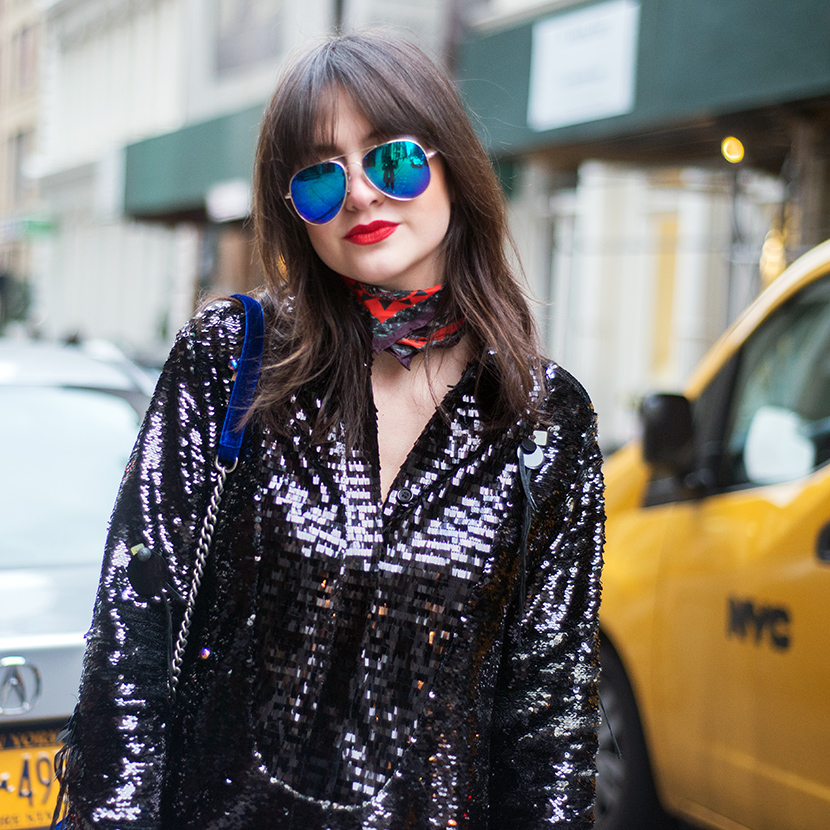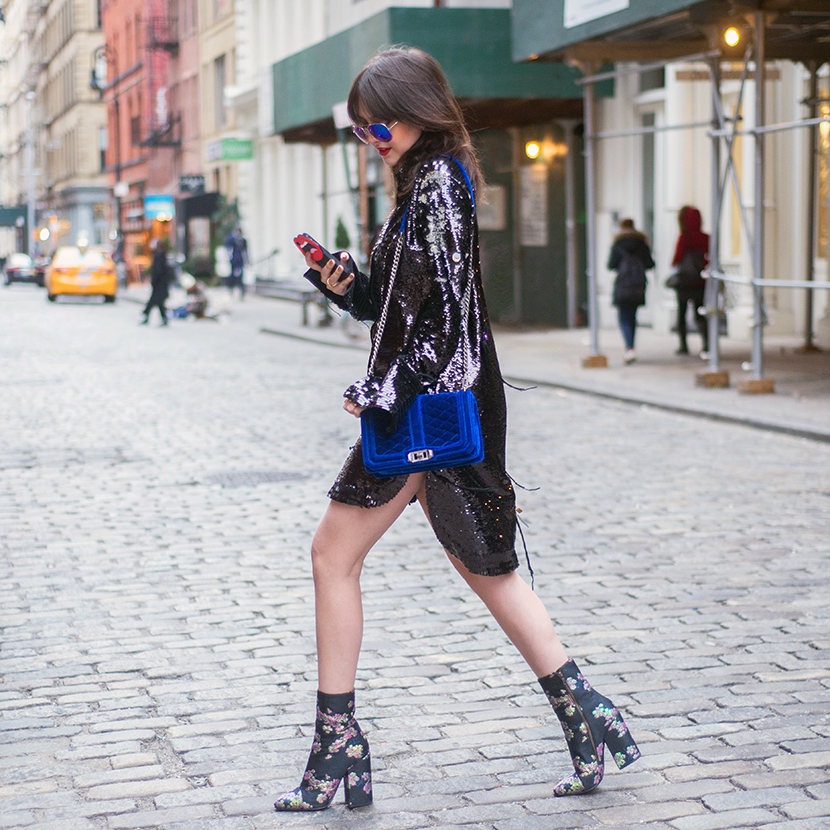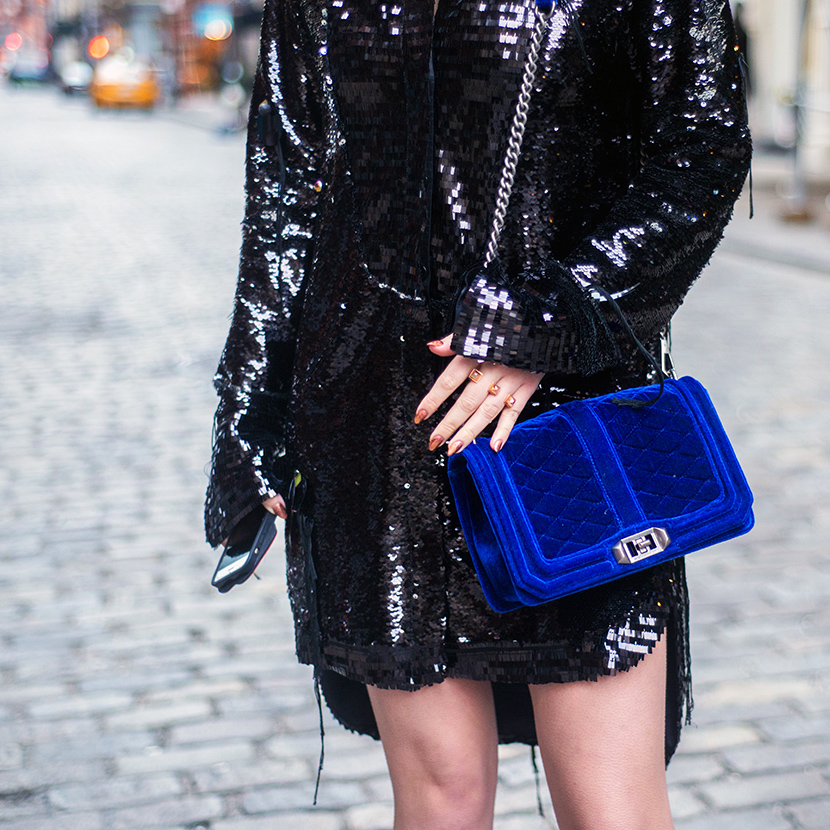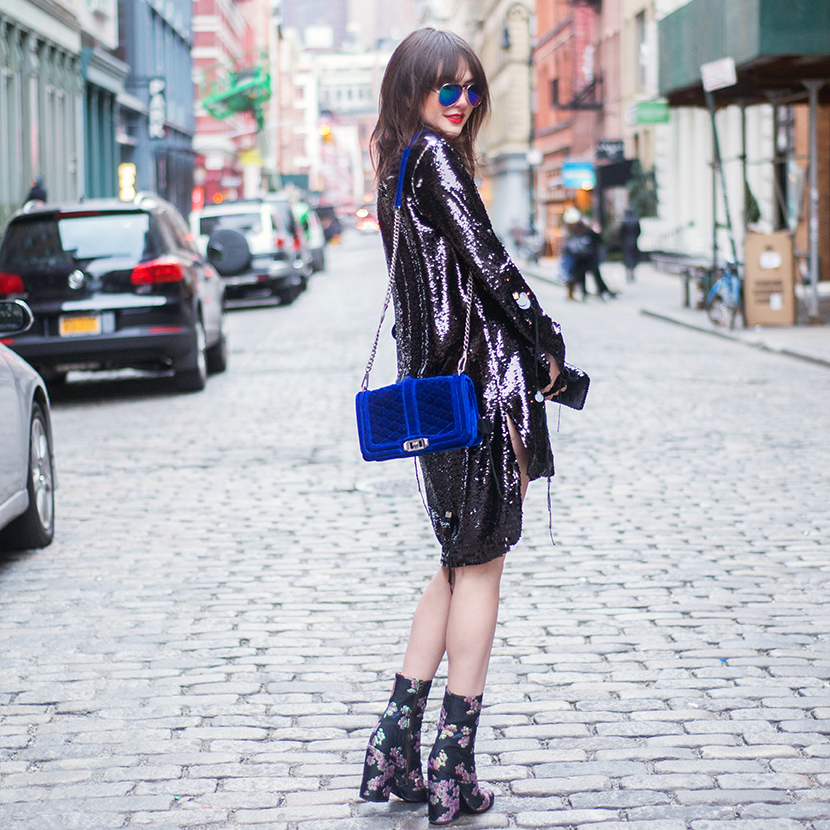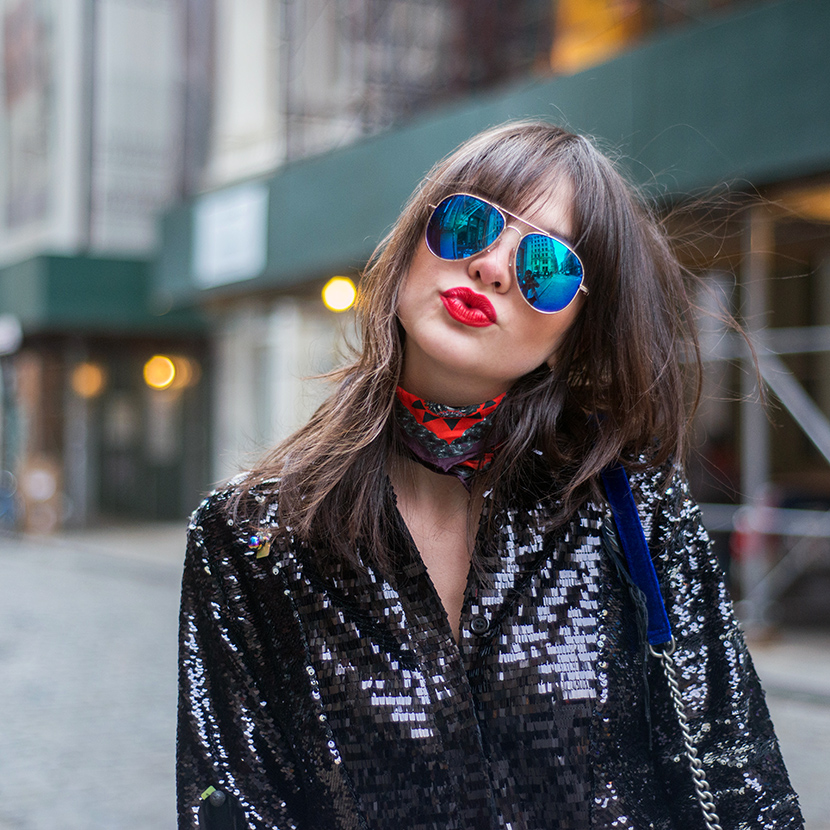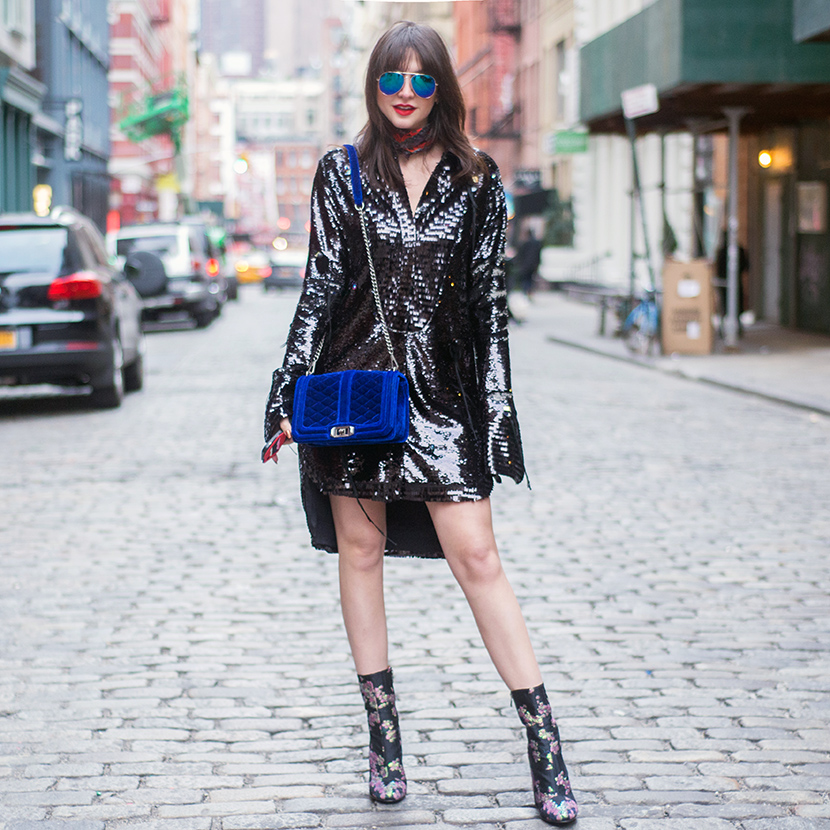 Recent Posts
08May

27Apr

07Apr