LOVE AMIKA
I have been completely obsessed with AMIKA products for quite some time now, but recently, I have fallen in love with their dry-hair products! After spending some time experimenting with them, I have to say, they've won my heart! The AMIKA blow dryer is absolutely to die for. I love the cloud force, it 'blows me away' (get it?) every time! I use the dry shampoo a lot as well. It is a product I can honestly say I trust during those busy NYC mornings. I have also become attached to the nourishing mask. If you get a chance to try this out, even with a sample size, I highly suggest it. I use it evert other day and it makes a huge difference.
The style extending spray, undone texture spray, and the perk-up dry shampoo are the sprays I continuously have on hand to keep the body and edge in every hair style. They really emphasize the shag in my edgy haircut! I use the AMIKA Tourmaline 25mm curler to create some beachy waves once in a while, as you can see in the photos below! Sometimes it's just so easy to rock the beach waves because they don't have to be perfect, and they look amazing with a Lexicon scarf styled as a headband!
Sometimes we just find those products or labels that we cannot let go of, and AMIKA has become one of mine! I highly recommend their products to any fashion forward gal out there – AMIKA will never let you down!
Have any questions about AMIKA products? Leave me a message in the comments below and I will be sure to help out!
Xx
Lex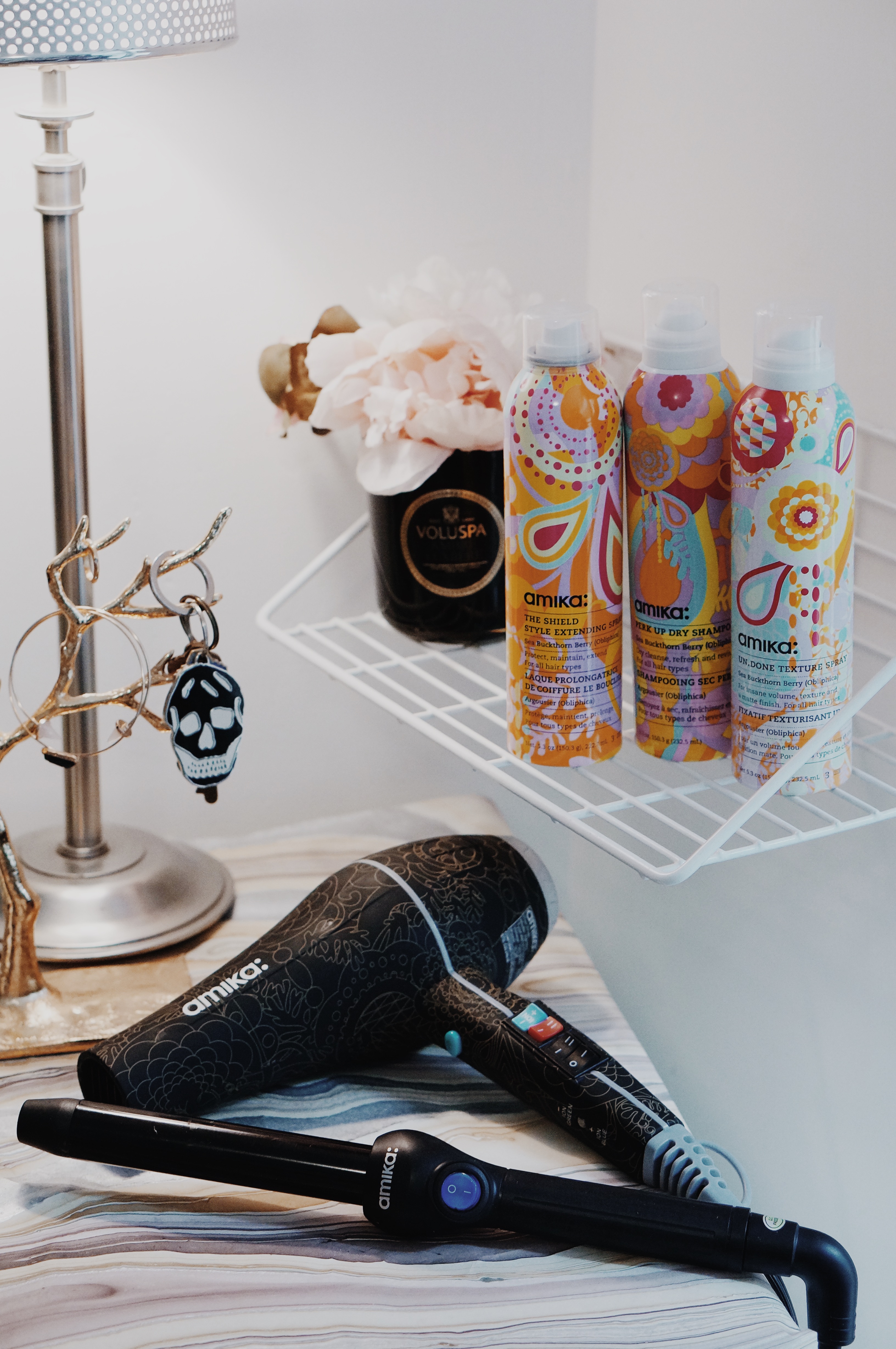 SHOP THE LOOK
http://loveamika.com/the-line.html
Thank you AMIKA for contributing to this post