Well as you can see, I forgot my sunglasses for this post. Haha so I am trying hard not to squint too much from the bright sun. Speaking of brightness, have you heard about Rocksbox? Well let me explain to you what it is… Its like Birchbox (which I am also OBSESSED with) meets Rent the Runway. You get access to an unlimited closet of jewelry for just $19 a month! So what you do is you sign up at Rocksbox.com and take a survey to tell your stylist what sort of jewelry you typically wear. Then next thing you know you have you're beautifully packaged Rocksbox in your mailbox with three different pieces of jewelry that you get to keep for as long as you want! But if you want to switch it up, all you have to do is send back your box and you'll get a new box with a new set of pieces. But the best part is, if you like any of the pieces enough to keep, you get to purchase them for 20% off! I am wearing a statement necklace and rhinestone zigzag ring (that Elena so nicely let me borrow from her box for this post) from Rocksbox. I also am obsessed with this double gold band bangle that I wear literally everyday with my Gufo Design watch. I wear it so much I may just have to purchase it! If you sign up, be sure to share your photo and hashtag Be Your Brightest (#beyourbrightest)!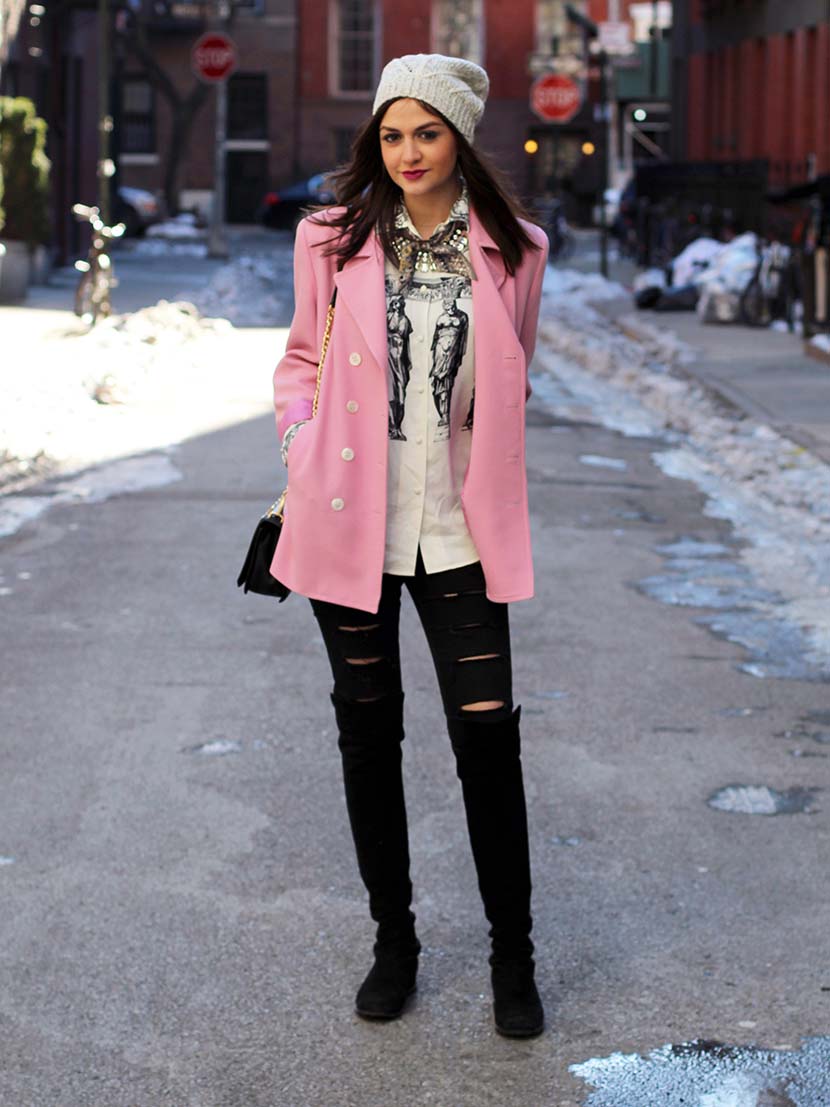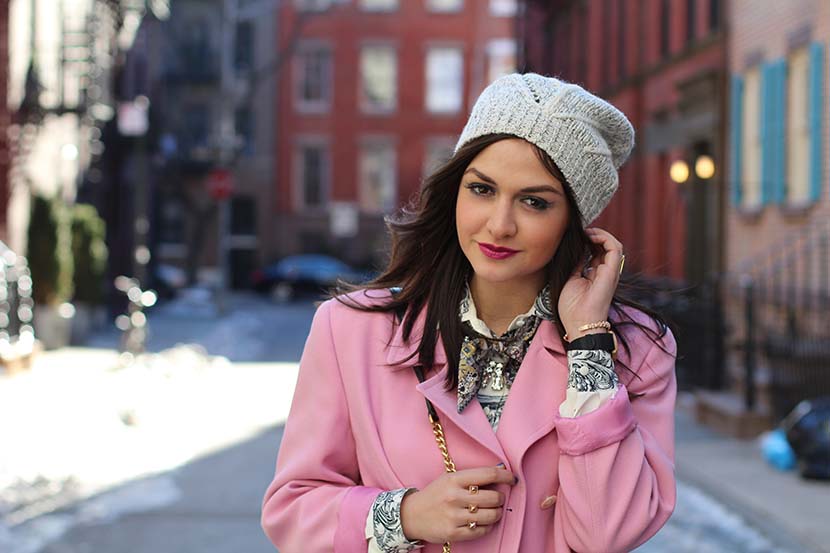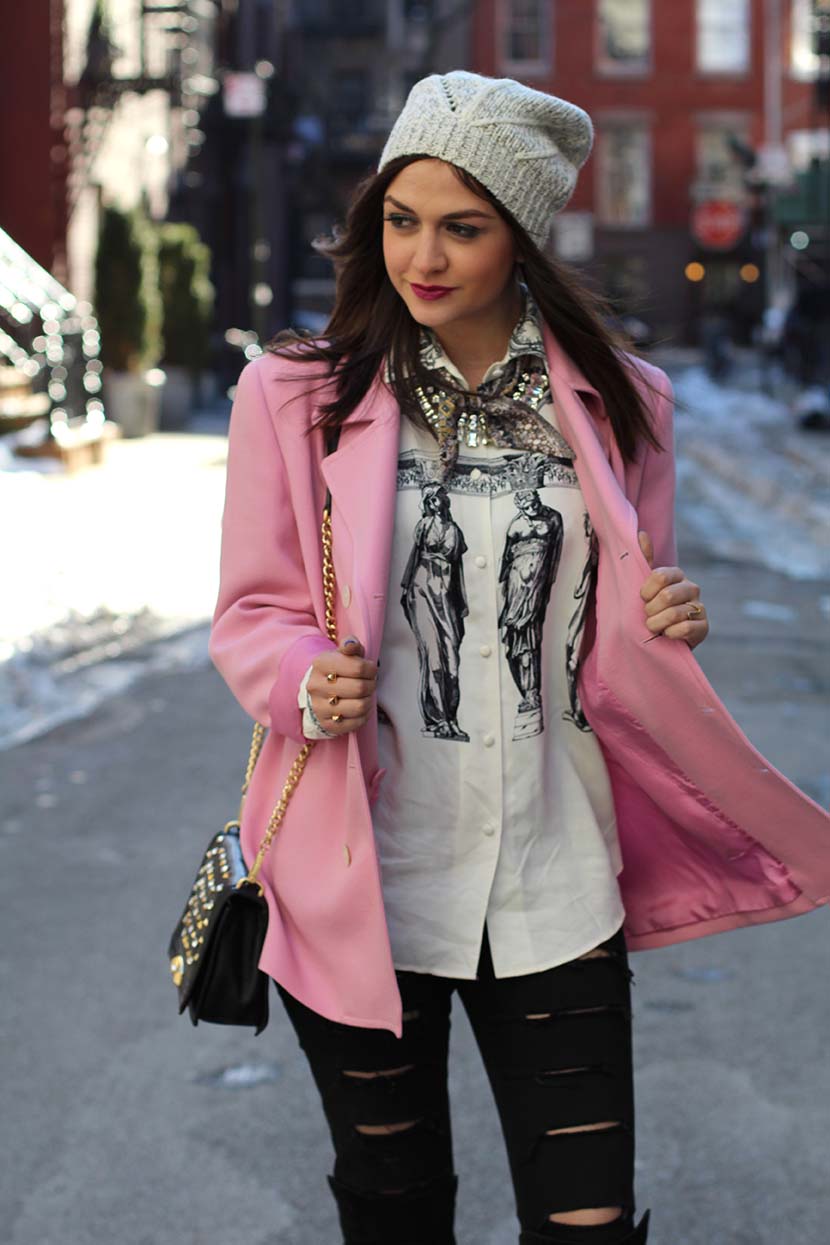 Now… about my new favorite shirt. So as some of you may know, I love vintage and thrift shopping. This coat is actually a thrifted Burberry coat I bought last year in Chicago.   But turns out I didn't have to stray so far to find this amazing Roman statue printed blouse—it was down in the basement of my parent's house where my mom keeps a bunch of her old clothes! We were down there rummaging through all her favorite pieces from the 80's and 90's to pick out some clothes for this season's fashion week and I saw it hanging there. The baroque-ish print caught my eye and I immediately jumped for it and begged to have it. After she said yes, I put it on right then and there, and I have probably worn it 6 times and I have only owned it for about 11 days haha. I love the print and how it fits! So my suggestion to you is, ask your mom to take a look at some of her clothes that she has stowed away. There might just be something that catches your eye!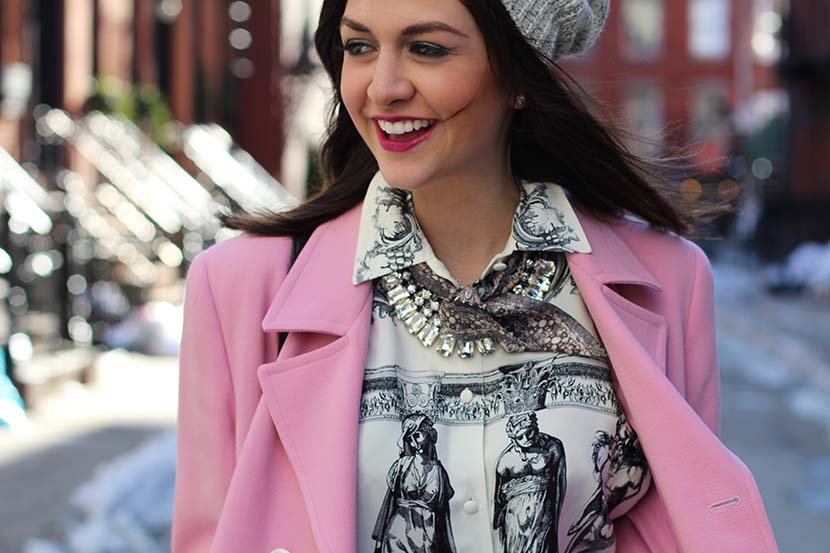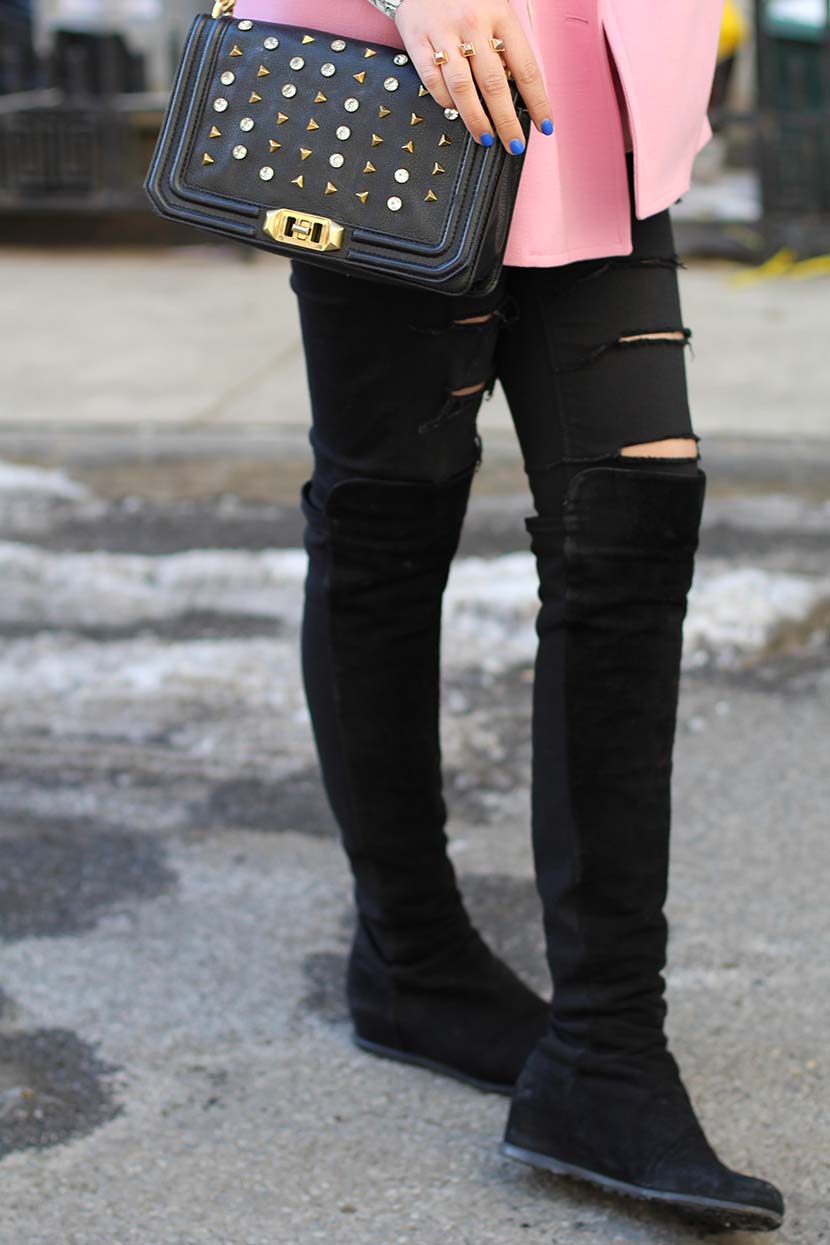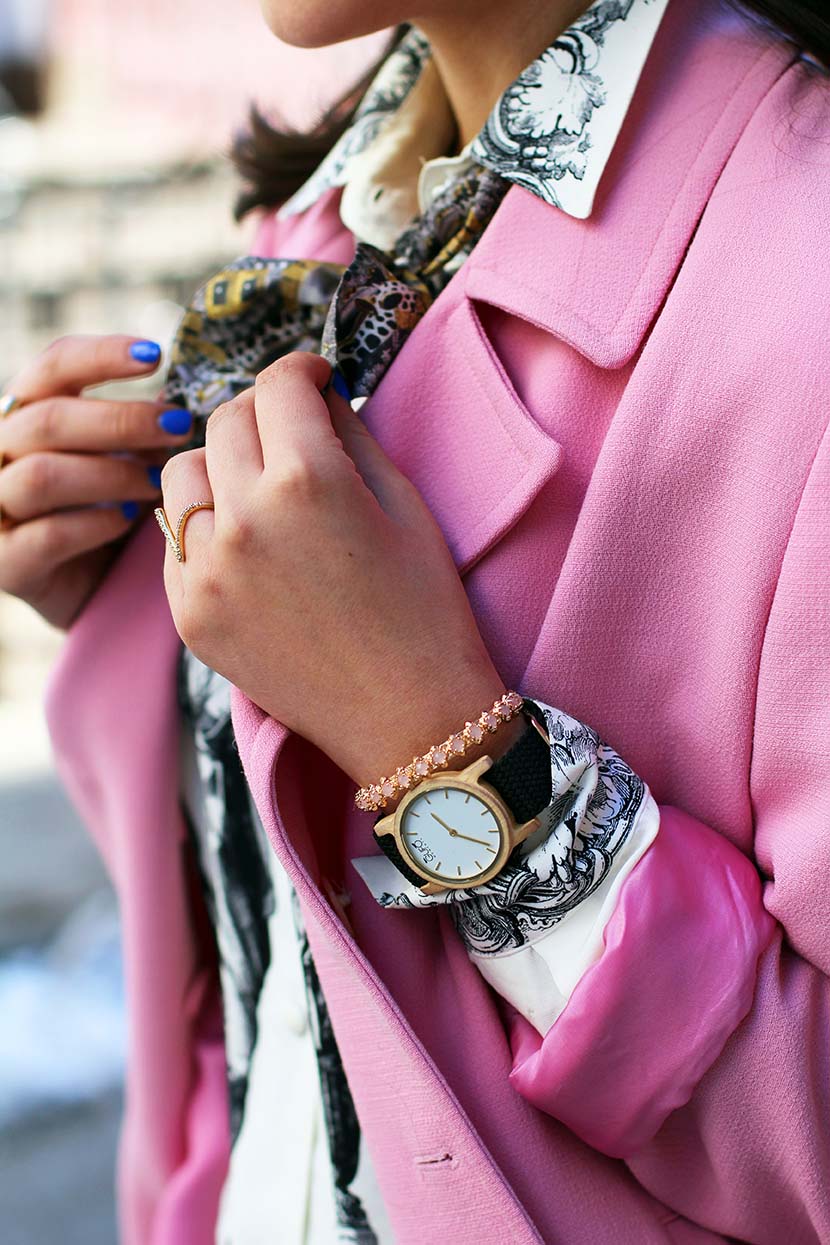 My passion for accessorizing doesn't just end with stacking on all the jewelry… I of course incorporated my favorite accessory of all, a Lexicon of Style scarf! I am coming out with some new twilly sized silk twill scarves VERY soon! I tied the Empire State Scarf design around my neck under my collar, stacked on top of my Rocksbox necklace to add a little Parisian flare to the look. What are you thoughts? Are you going to join Rocksbox and go check out some of your mom's vintage pieces? If you do, please share! I would love to check them out!
Thank you Rocksbox, GUFO Design, and Rebecca Minkoff for contributing to this post! Taken by Elena Michelle.
Shop The Look
Recent Posts
03Jul