NYFW 2016 Day 1 OOTD
When it's cold in NYC, out come the fur coats! For the first day of NYFW I was dressed by 3NY. This look ties in some of my favorite trends: velvet, bell bottoms, and of course, fur.
Let's break this outfit down piece by piece.
The bell bottom pants are patch work denim with a velvety texture. Velvet textures are making appearances on all types of styles, from staple pieces to accessories. Norma Kamali, the designer of the pants and the playful denim over coat, is a name that is featured in the 3NY boutiques. Her designs are very trendy and playful for big events such as NYFW. Not only do these pants have such a fun texture, but their bell bottom structure gives them movement as you can see in the photos below.
Over coats are a great way to add extra flare and fun to any outfit styled with pants or high wasted skirts. Just like bell bottoms, their structure adds some movement to the outfit, but they're a little more stiff. This denim piece was so fun to pair up with the shades of blue in the pants, however, it was freezing in the streets, which lead me to running home between shows and grabbing some fur [go figure!].
This fur coat is to die for. Y'all know how much I admire fur designs, but this one is especially unique. Pologeorgis is the place to find anything fur. This coat was made by Pologeorgis for Michael Kors. The neutral colors plus the way the fur is layered give this coat such an elegant presence.
Between the three trends and these sunnies [which were a steal at a sidewalk vendor – you gotta love NYC!], this look reminded me of some styles seen in the hit movie 'American Hustle'. The Rider Scarf was styled around my neck in order to give the deep neckline a little bit of spice.
I hope y'all like some of the different looks I have been styling. There are more NYFW 2016 looks to come to the blog over the next few days. Stay tuned!
Xx
Lex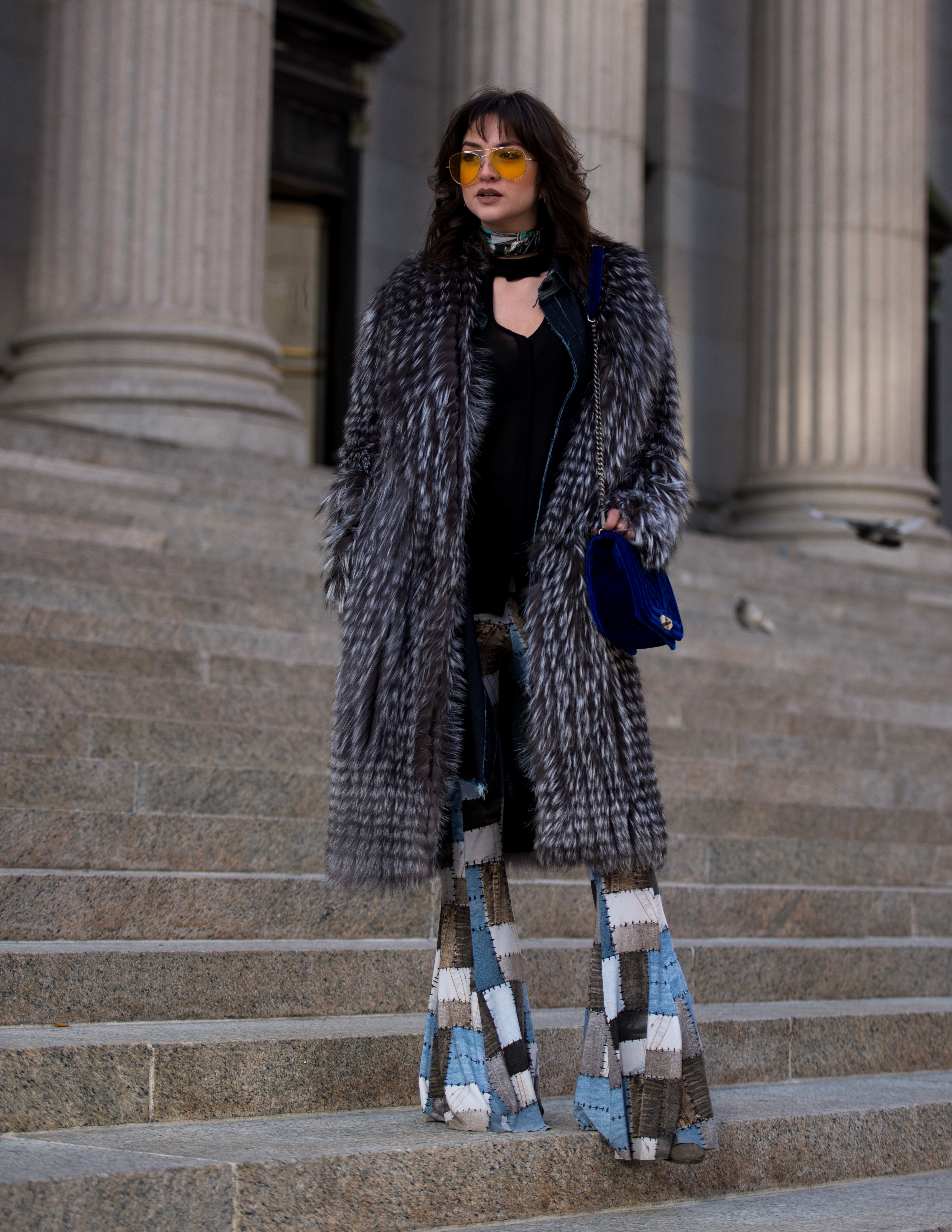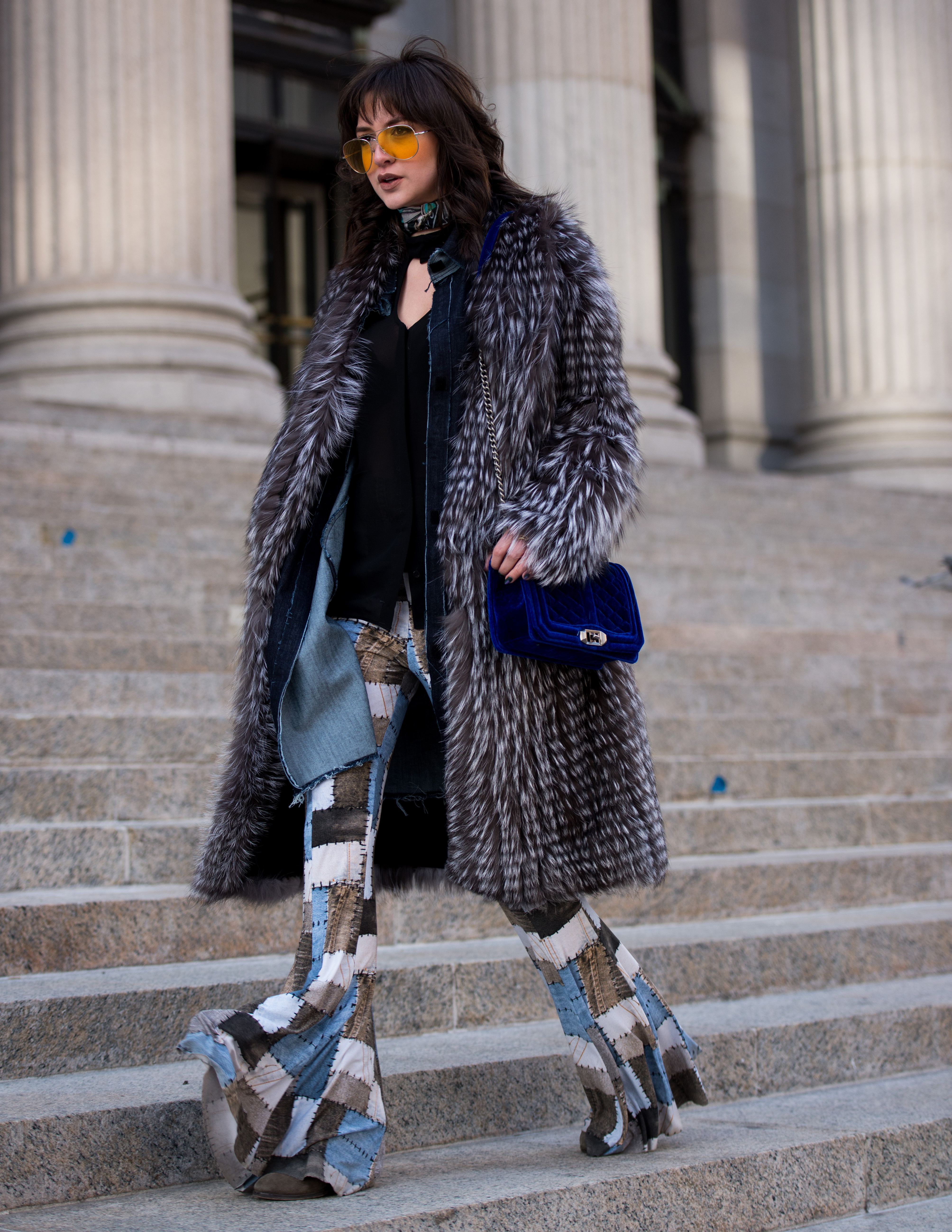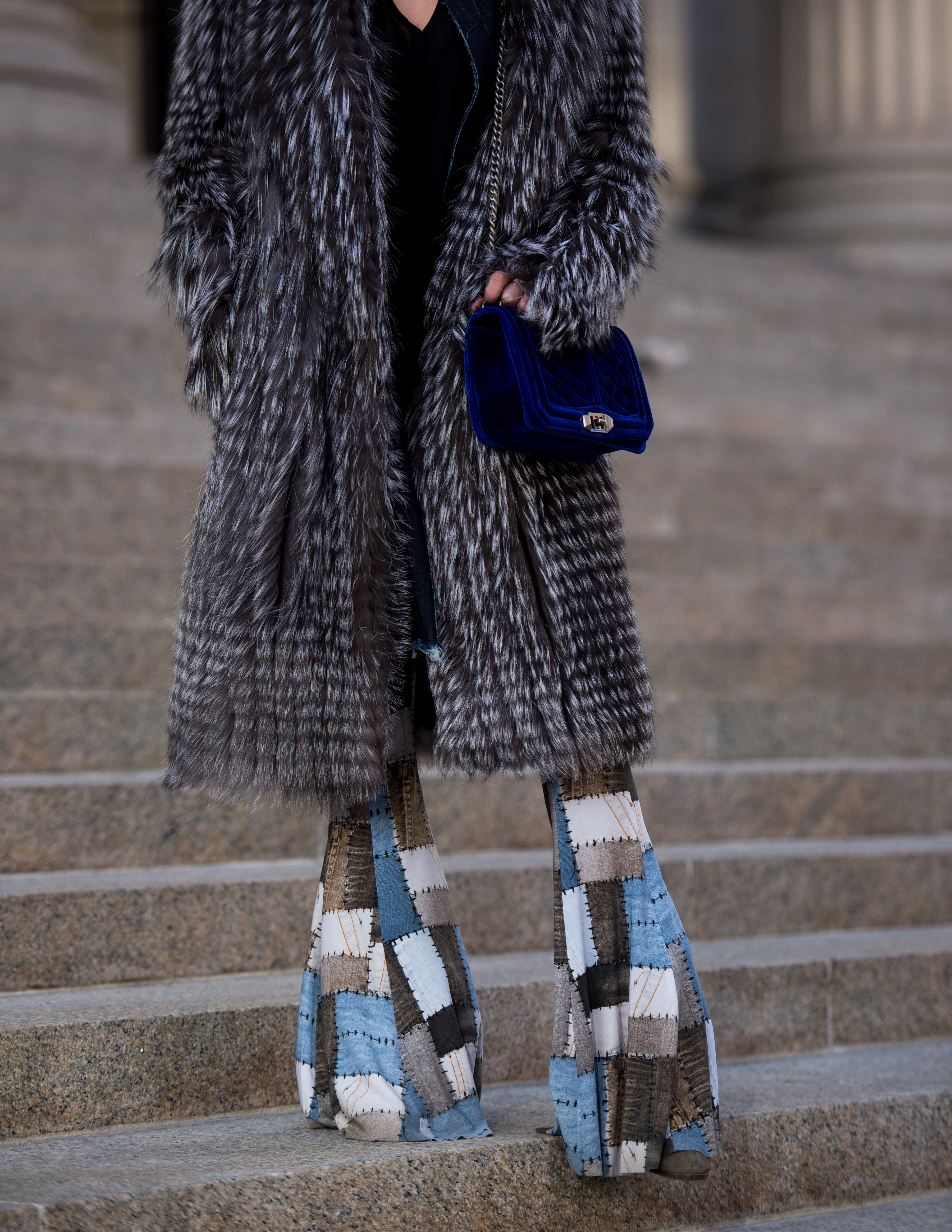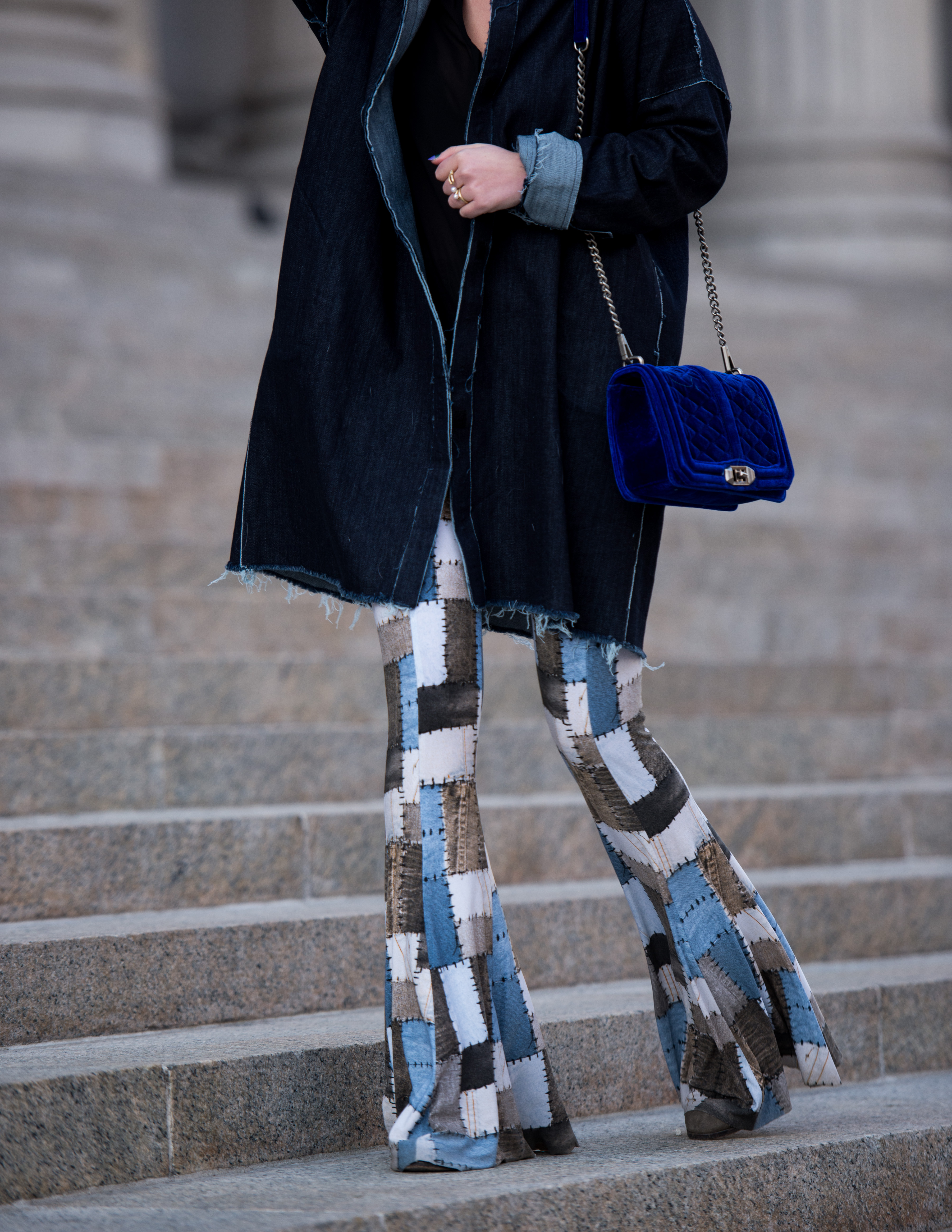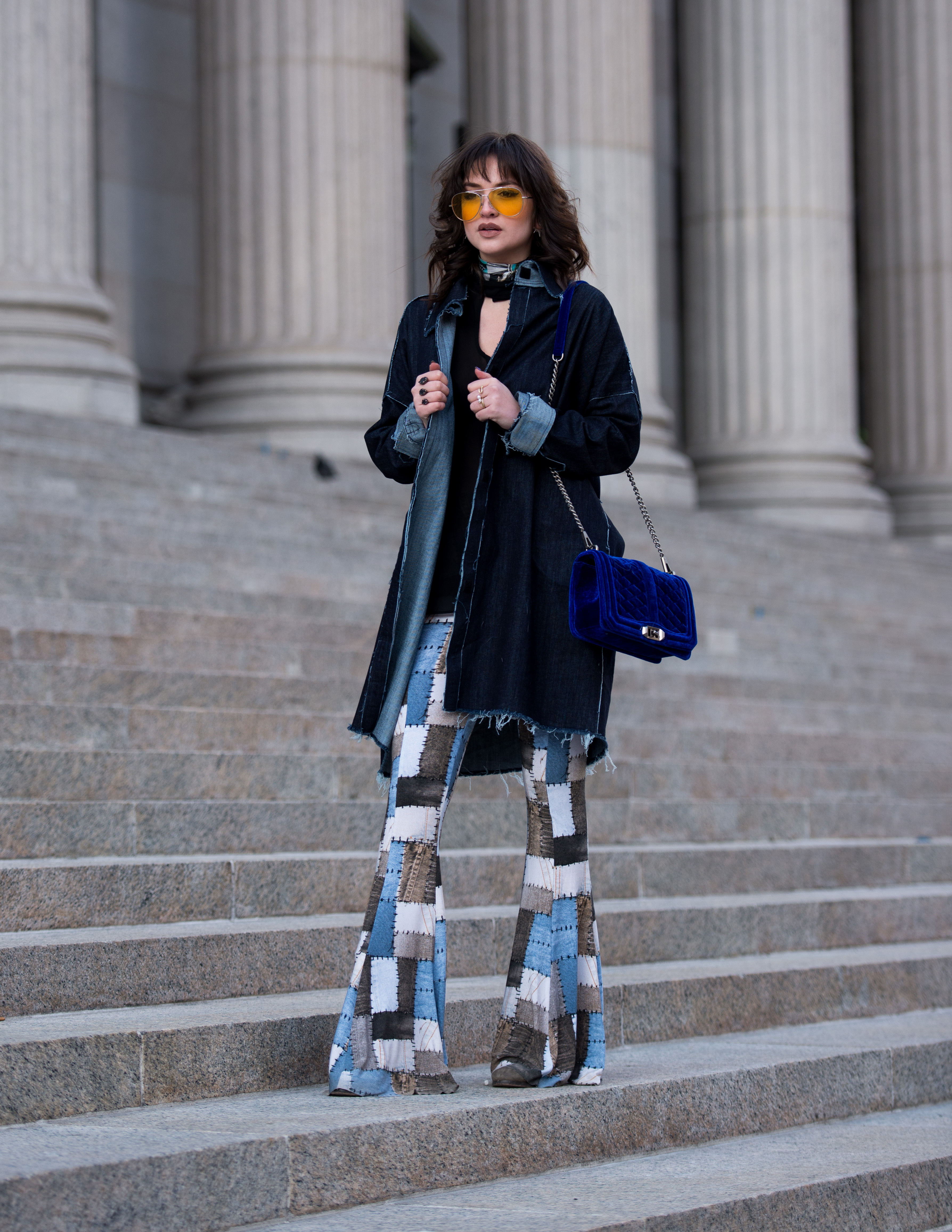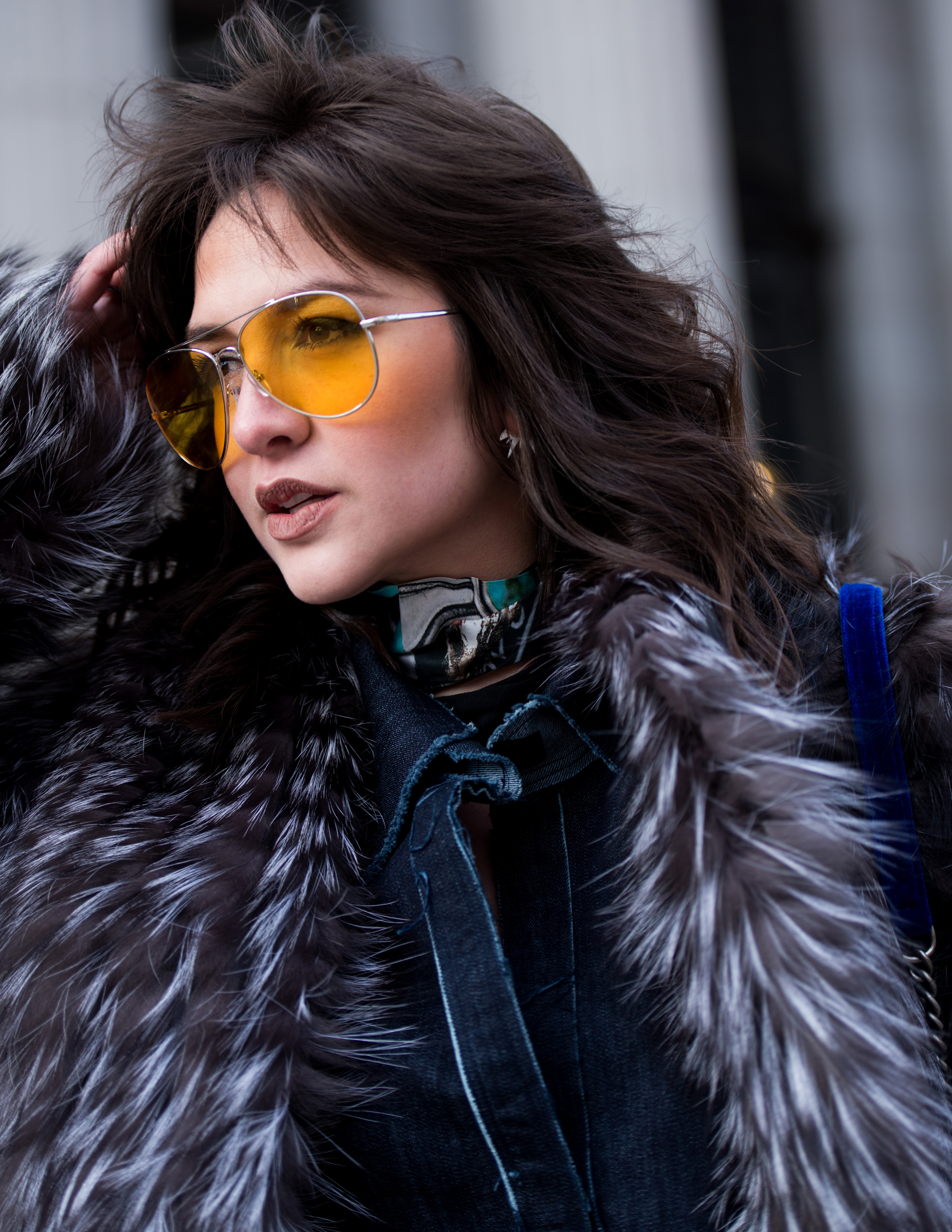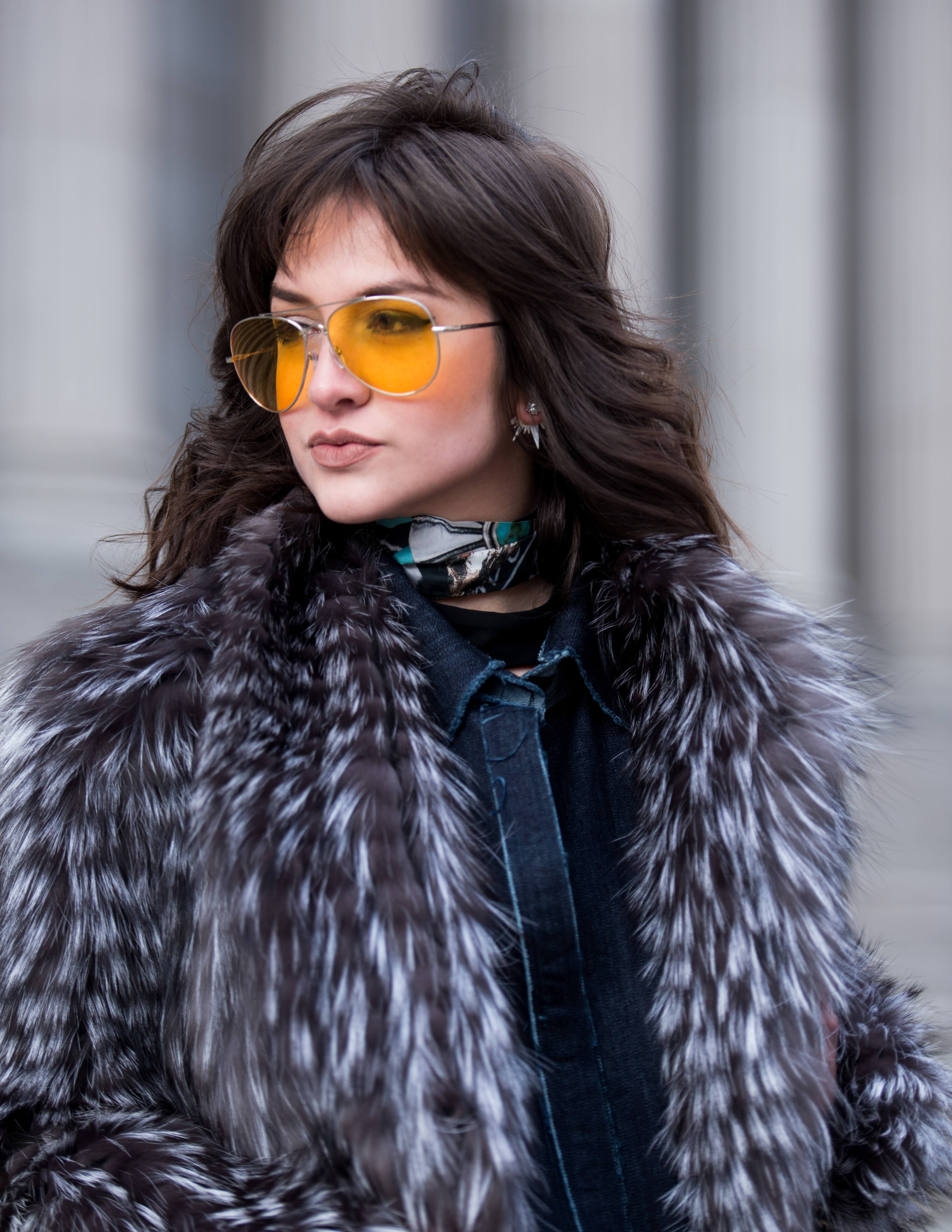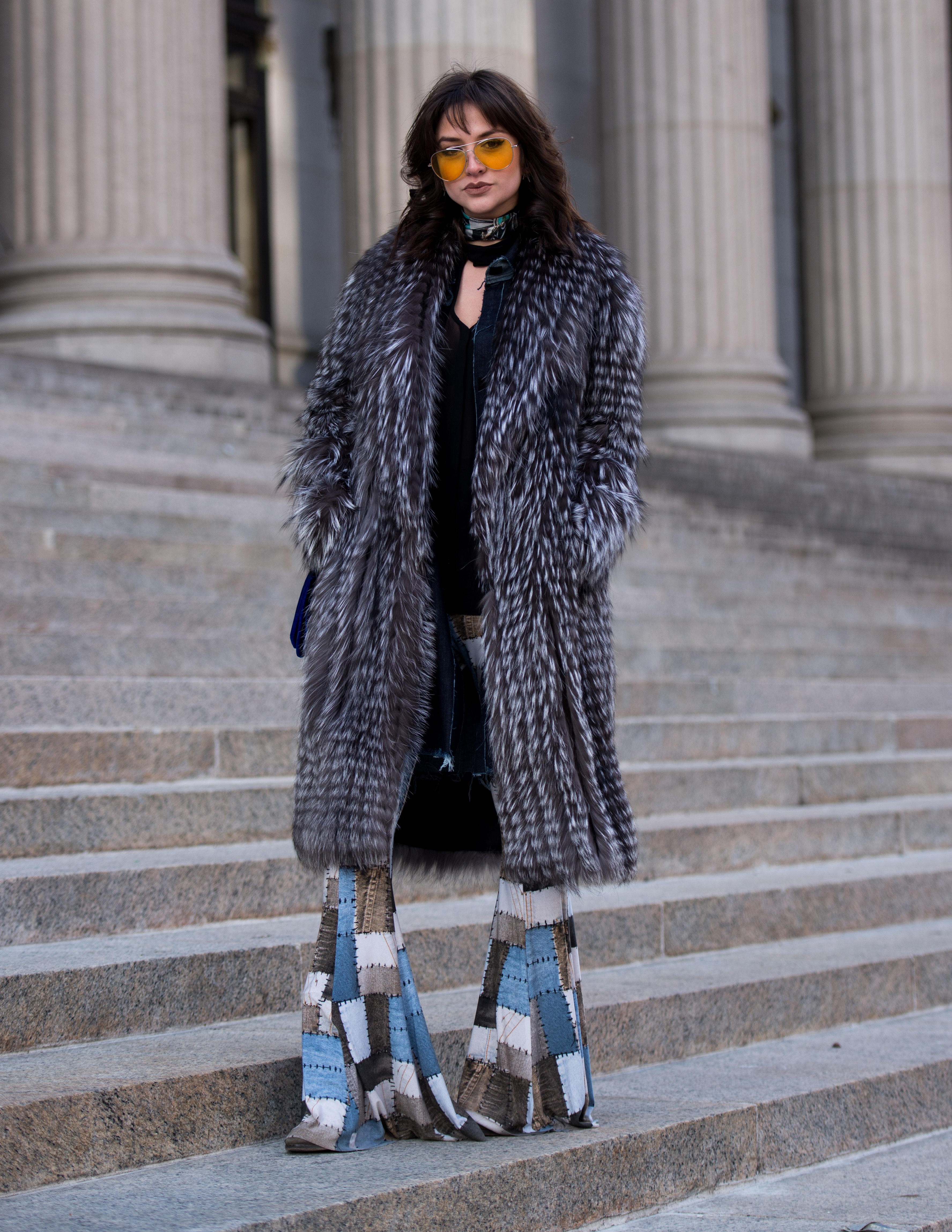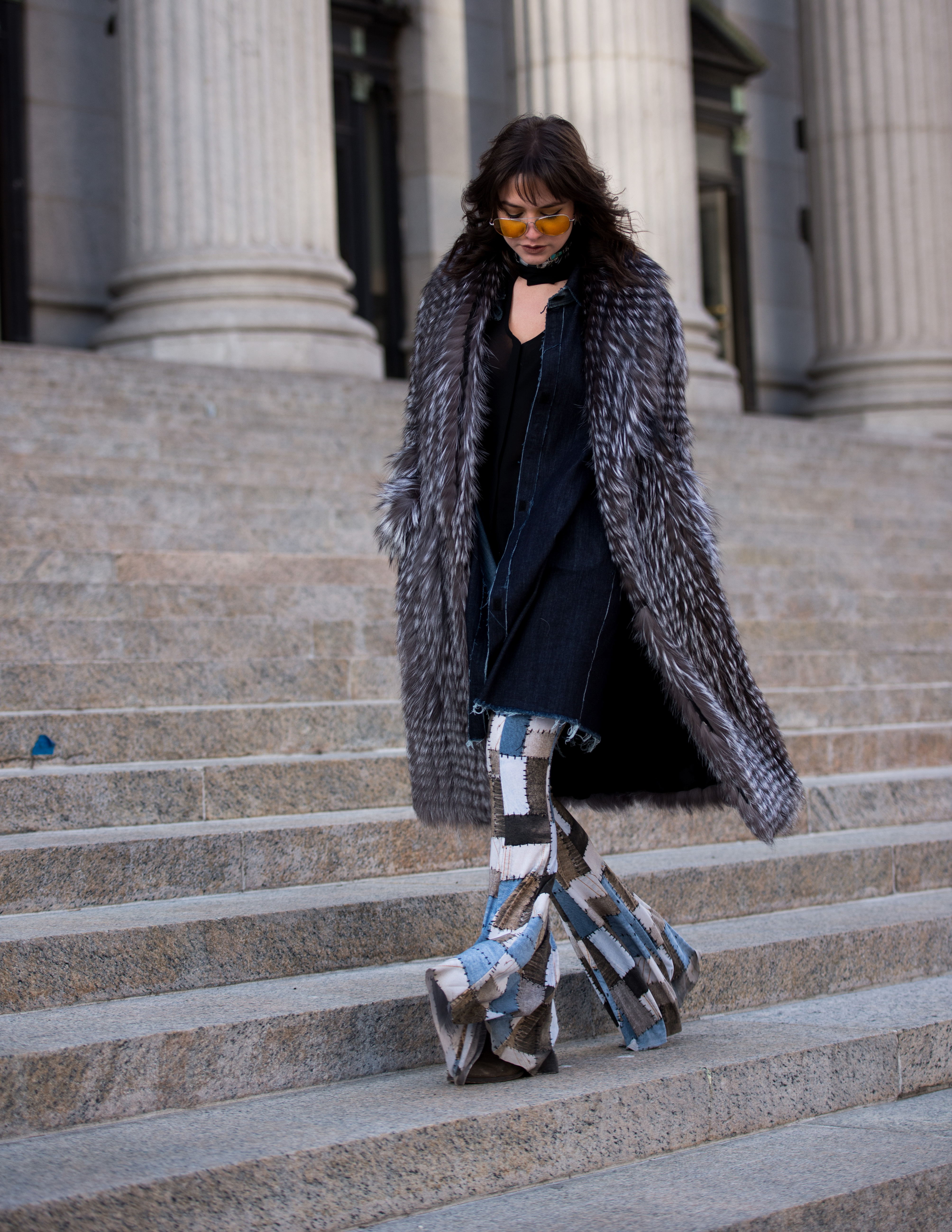 [Post contributed to by Jacqueline Kooser]
Recent Posts
08May

27Apr

07Apr