Cobalt Blue is the New Black
Have you ever heard the saying "women who wear black live colorful lives"? Well, as much as I love spicing black up with a little bit of Lexicon style, I'm beginning to think that cobalt blue is the new black.
I snagged this amazing, vibrant vest by Xiao Li from 3NY. I knew it would be the perfect piece to pair up with my Lucite Skull Scarf from my Lexicon of Style scarf collection. Cobalt blue is the greatest compliment to any color. Think about it, yellow and cobalt blue, red and cobalt blue, magenta and cobalt blue, literally anything with cobalt blue can make the most amazing statement.
When thinking about all of the endless possibilities that this vibrant color brings to our world of fashion, I began thinking, which iconic women made a statement with this same shade throughout the past few years? Click the links below to see the amazing styles I found!
What do you think of these styles? I absolutely love how elegant yet edgy this color is! I think it's such a solid base color to pair with other bold hues, especially those that are becoming more popular today, such as neon yellow, bright salmon, and whites for summertime.
I think it is so important to look back on the women before us who strutted their stuff in the styles, colors and fabrics that we do now. While conducting my research on the modern ladies who rocked the cobalt blues, I came across one particular icon that continuously presented herself perfectly. Princess Diana, Princess of Whales, wore cobalt through the years to galas, parties, parades and more. She always looked stunning and left a legacy on this earth.
Did you know that blue is the shade of 'calm' and 'collected'? Many people can connect with the color blue, for it is soft and welcoming. It's amazing to me to know that so many empowering women wore such a calming color!
Check out the photos below to see how I styled my pop of color vest with my daily accessories! This whole outfit (except for the shoes) are available to buy at 3NY! Leave a comment below to let me know your thoughts.
Xx
Lex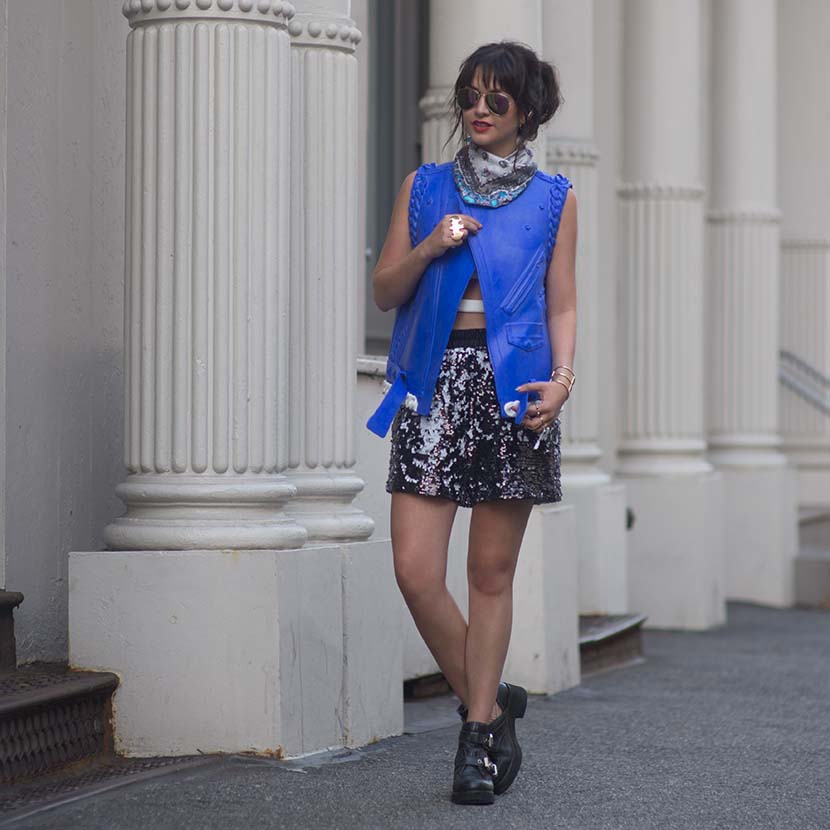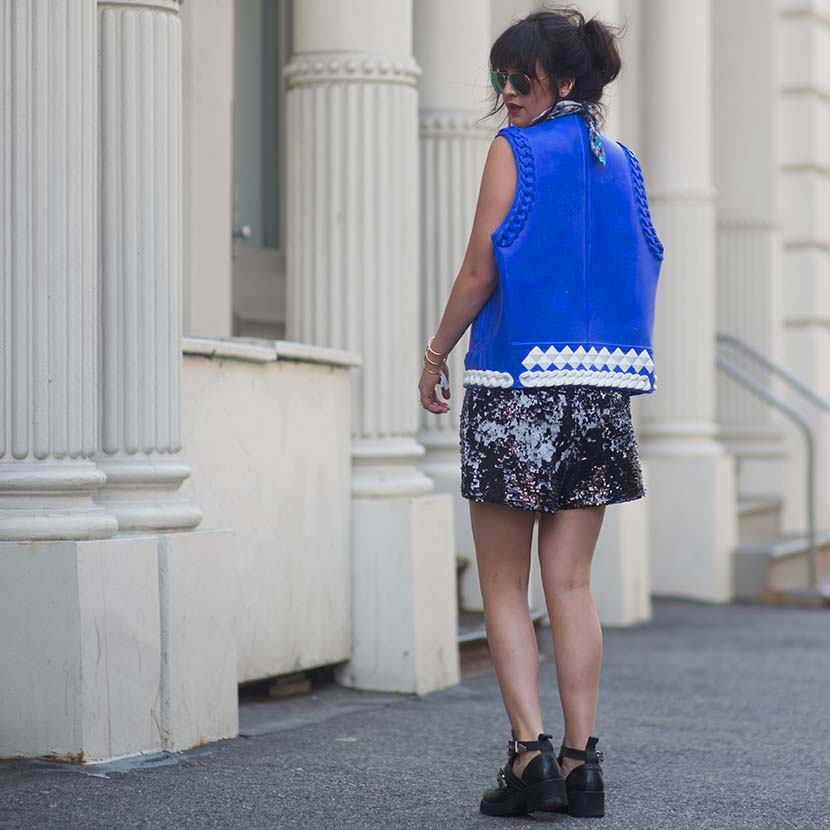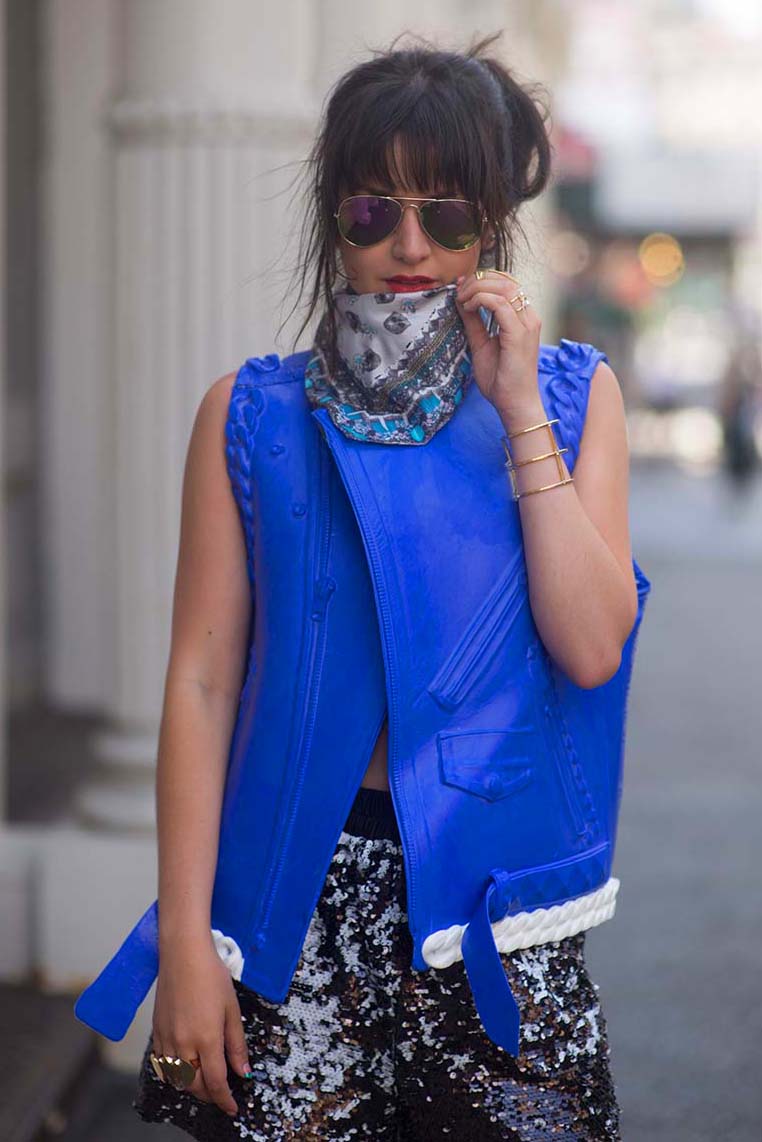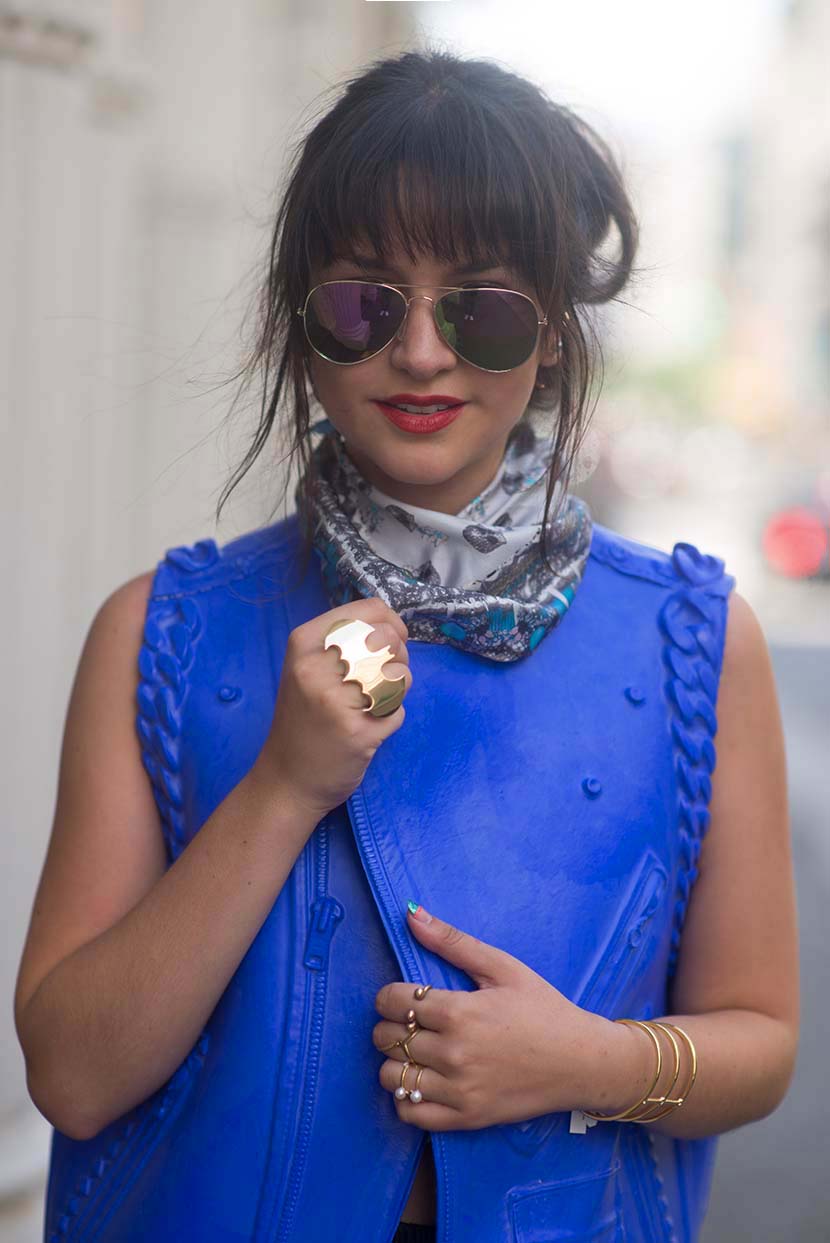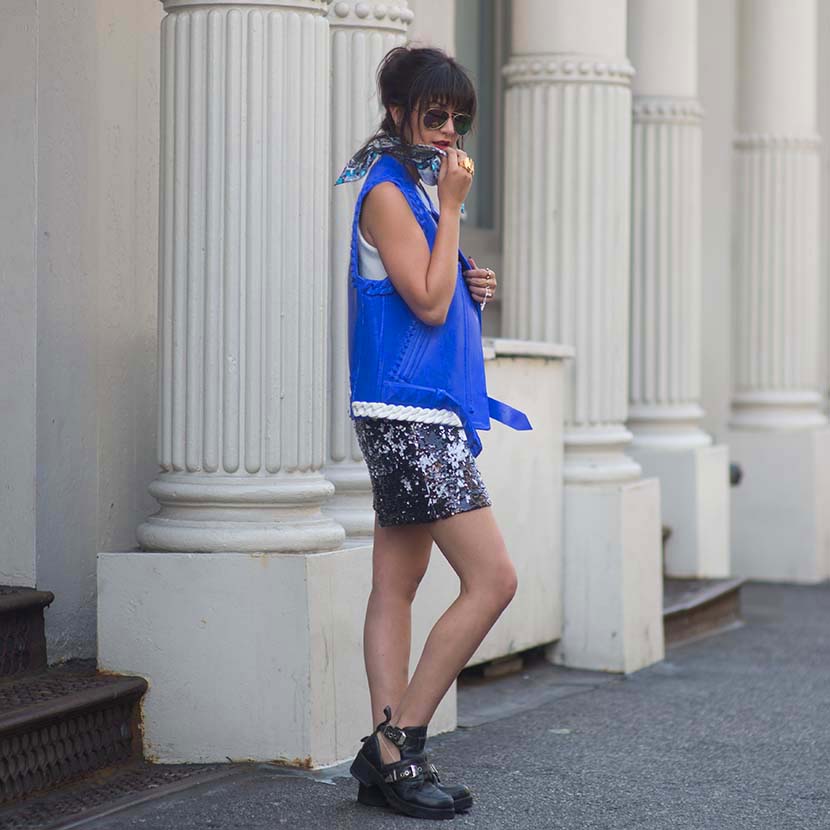 SHOP THE LOOK
Thank you to 3NY for contributing to this post.
Shot by Andrew Morales. 
Recent Posts
17Nov
16Oct

03Jul