Stepping out in the neutral tones with Forever 21
As a girl who likes to strut through this city in bold brights, it's rare to see me in all neutral tones. Although I sport all black a lot – I mean come on, it's Manhattan – I rarely ever wear all one color when styling an outfit.
This awesome collaboration that I did with Forever 21 allowed me to experiment with neutral tones put together with a Lexicon twist. Take a look: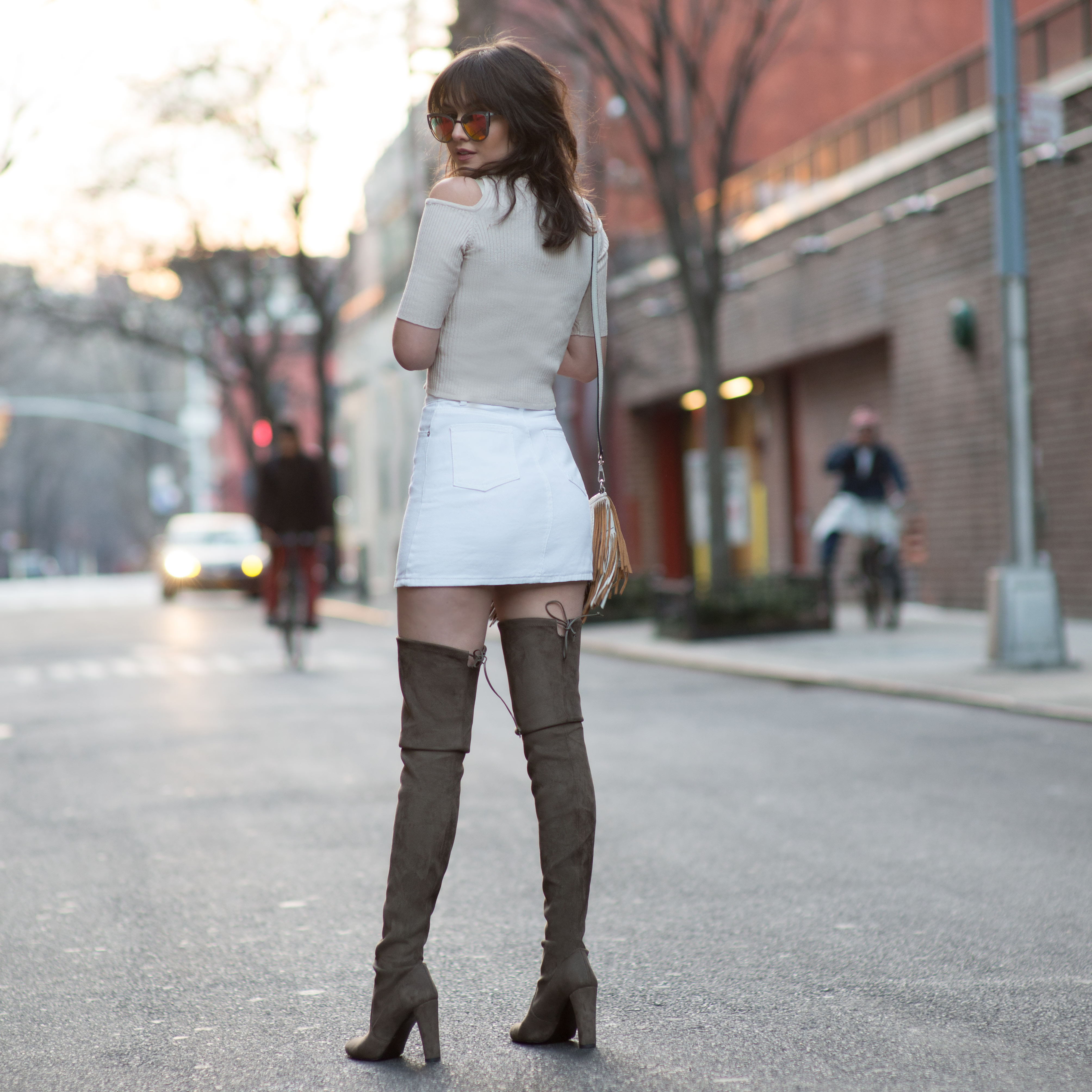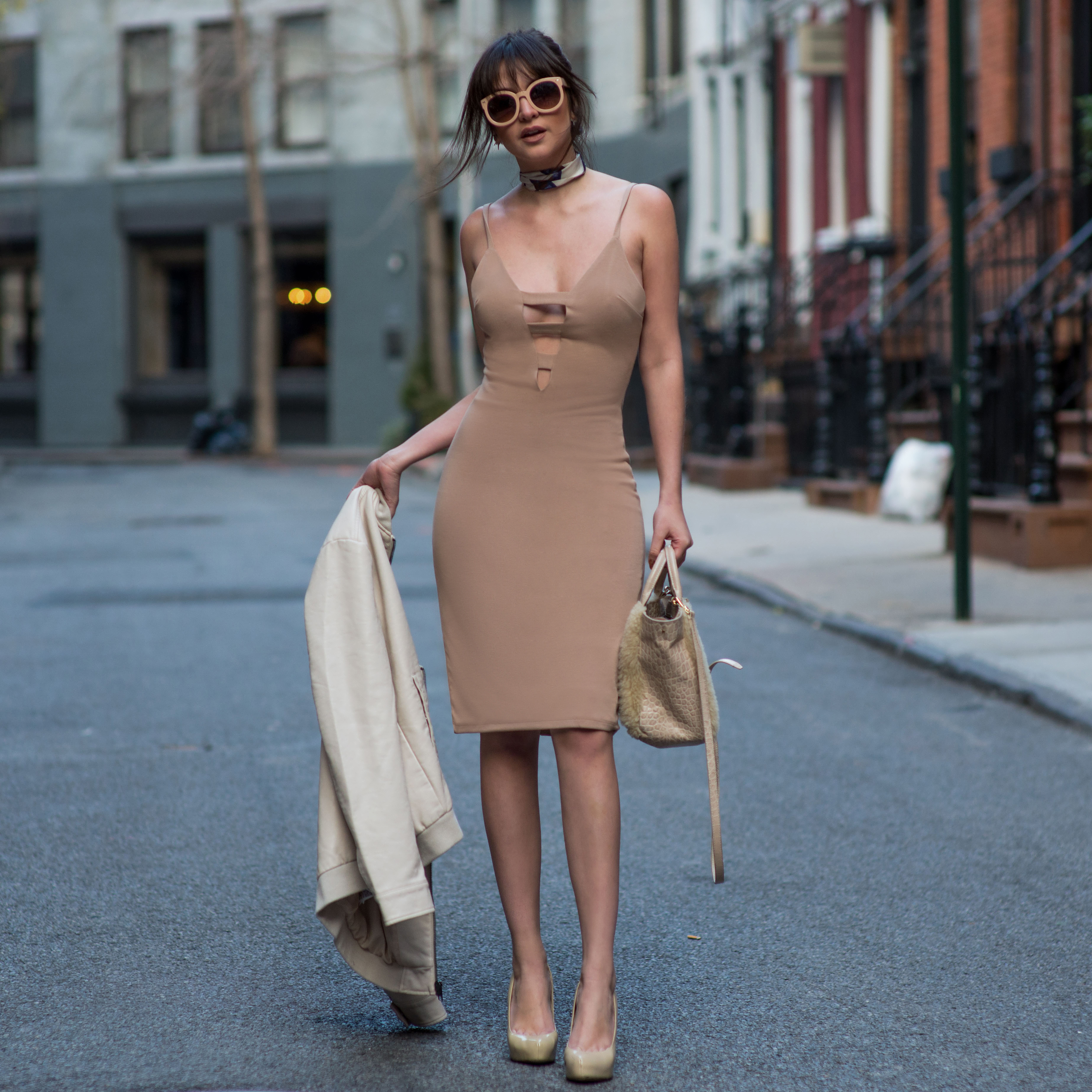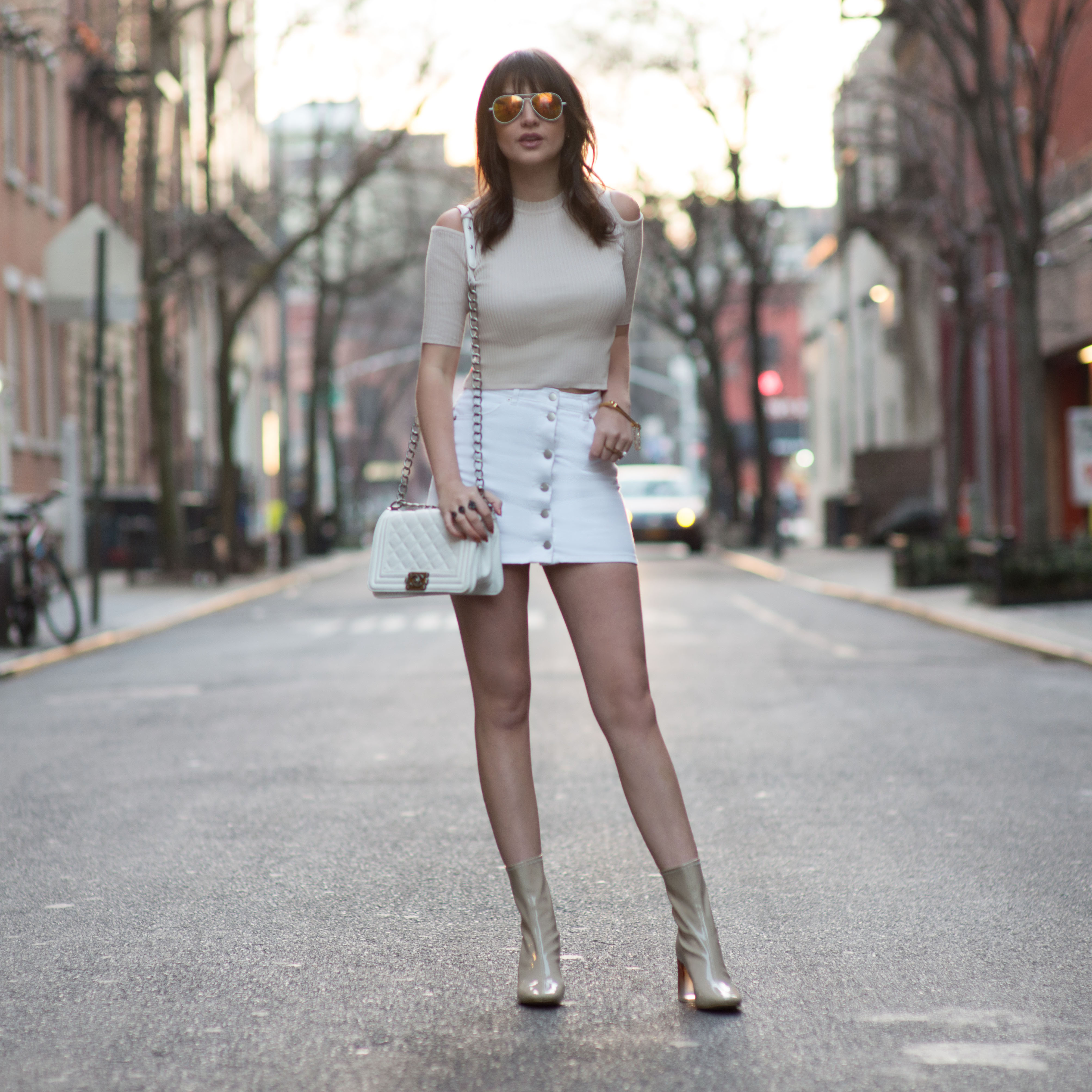 Photograph 1: y'all know how much I love my tall winter boots. Pairing them with these Forever 21 staple pieces puts a little bit of edge and a little bit of pop within a neutral pallet. The diversity between the dark boots and the white skirt make a bold yet sensible statement.
Photograph 2: my favorite part about nude is that it can be so chic and classy yet edgy and off the map if it's styled differently. This dress has a flirty fit but is lengthy enough to still be conservative. Nude is a great neutral to pair up with different shades of itself – for example, my shoes, bag, and sunnies. Although they're all a bit different, they flow throughout the entire look.
Photograph 3: switching up the tall boots to my current obsession – booties, turns this look from sexy chic to hip rocker. These pieces are such great transitional tones so I could literally wear this outfit this winter with stockings, in the spring with a Lexicon of Style scarf around my neck, and in the summer with a scarf in my hair.
Neutrals are making their way into different seasons rather than just spring and summer, even pastel colors made appearances this winter such as blush pink and icy sky blues. Start styling your winter looks with lovely neutrals from Forever 21 and your Lexicon scarves!
Xx
Lex
SHOP THE LOOK
Thank you to Forever 21 for contributing to this post.
Recent Posts
17Nov
16Oct

03Jul