Cassandra Collections x Lexicon of Style Team Up for a Cause
The next Lexicon event is right after our fun and creative RMNYC event! I am teaming up with Cassandra Collections to help support the efforts of Beauty for Freedom. 
Beauty for Freedom is an organization that fights hunan trafficking, and I am truly honored to be joining the fight! You can find all of the event details here, bur just so y'all know, it's on Thursday June 30 from 6:30-8:3pm. The event is being hosted by some lovely ladies at One Central Park South #615! I hope to see all of my readers there!
You can check out Cassandra Collections in my look below! The necklace I am wearing is one of my favorites by her. Pieces that are similar to this one will be available at the event, and her pieces look fabulous with Lexicon scarves! This frayed denim trend is one that may be a fad, but these jeans are worth the $60 at TopShop. They are so comfy and very flattering, and I think the frayed look adds some edge to any outfit.
I'm styling my new Grey Over It lipstick from Maybelline [yes, if you follow me on snapchat, you can attest that I am obsessed!] The Rider Scarf has bits of grey in the pattern that go well with the neutral colors of this look, and also the lipstick!
I hope to see some of y'all at the event tomorrow night! It's going to be a lot of fun and is for such a good cause. Shop this look below!
Xx
Lex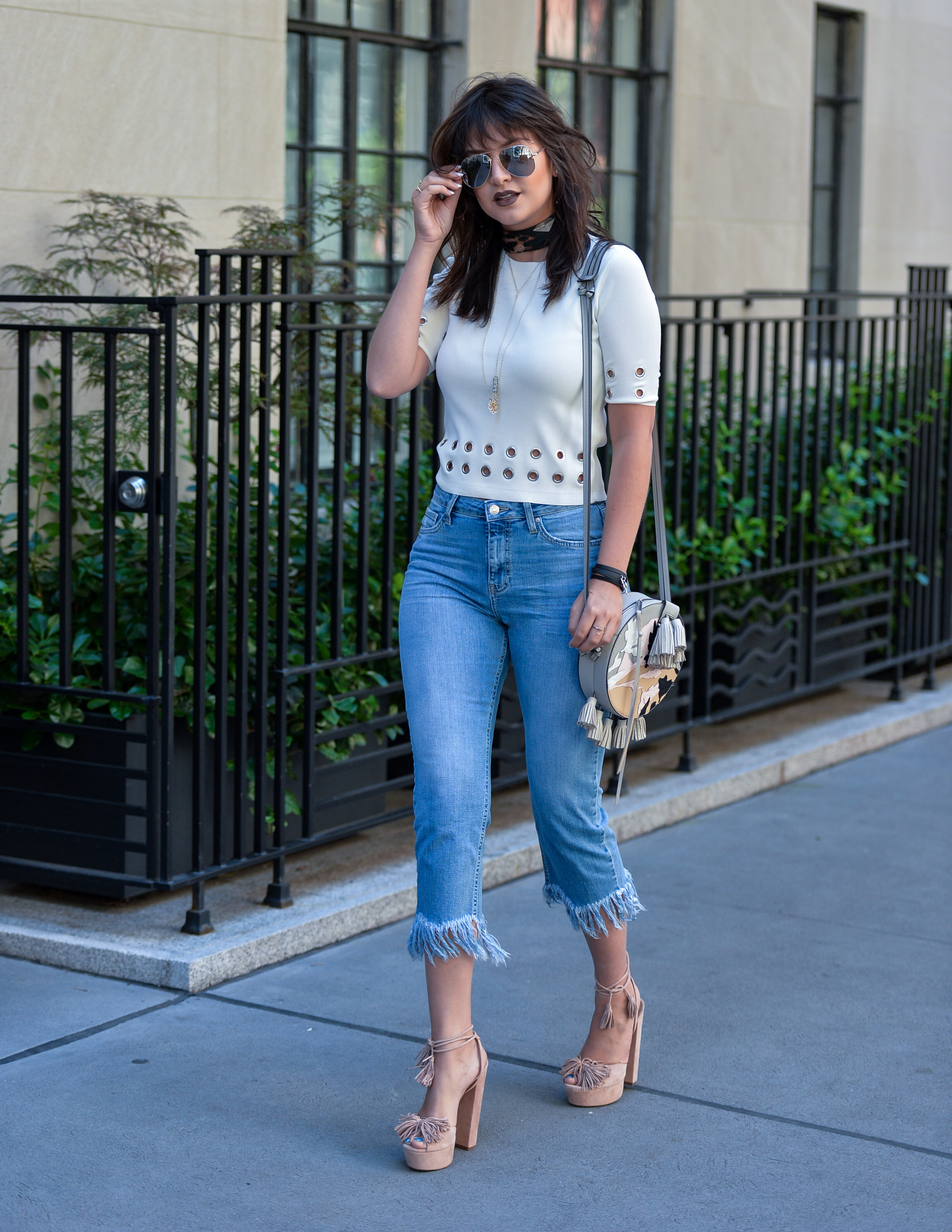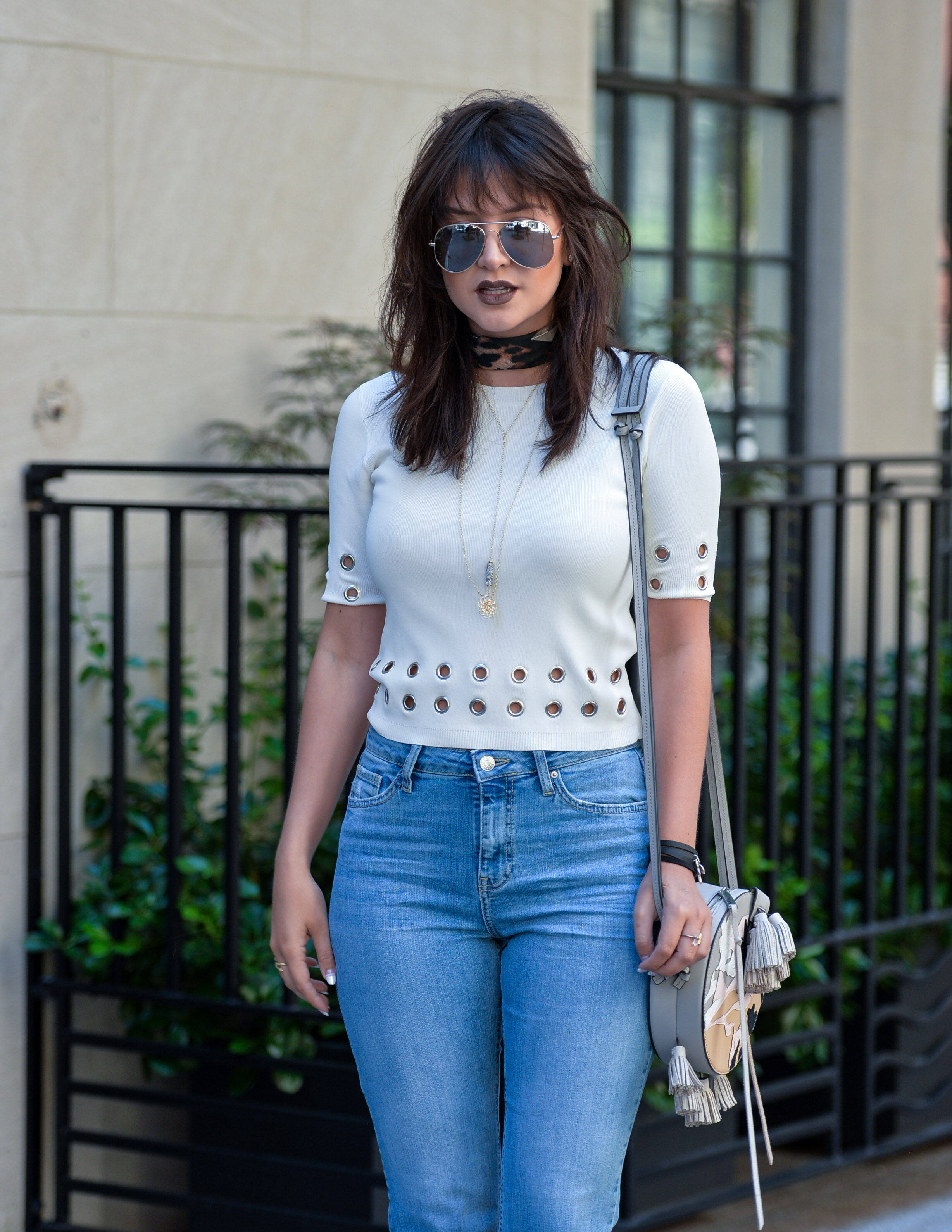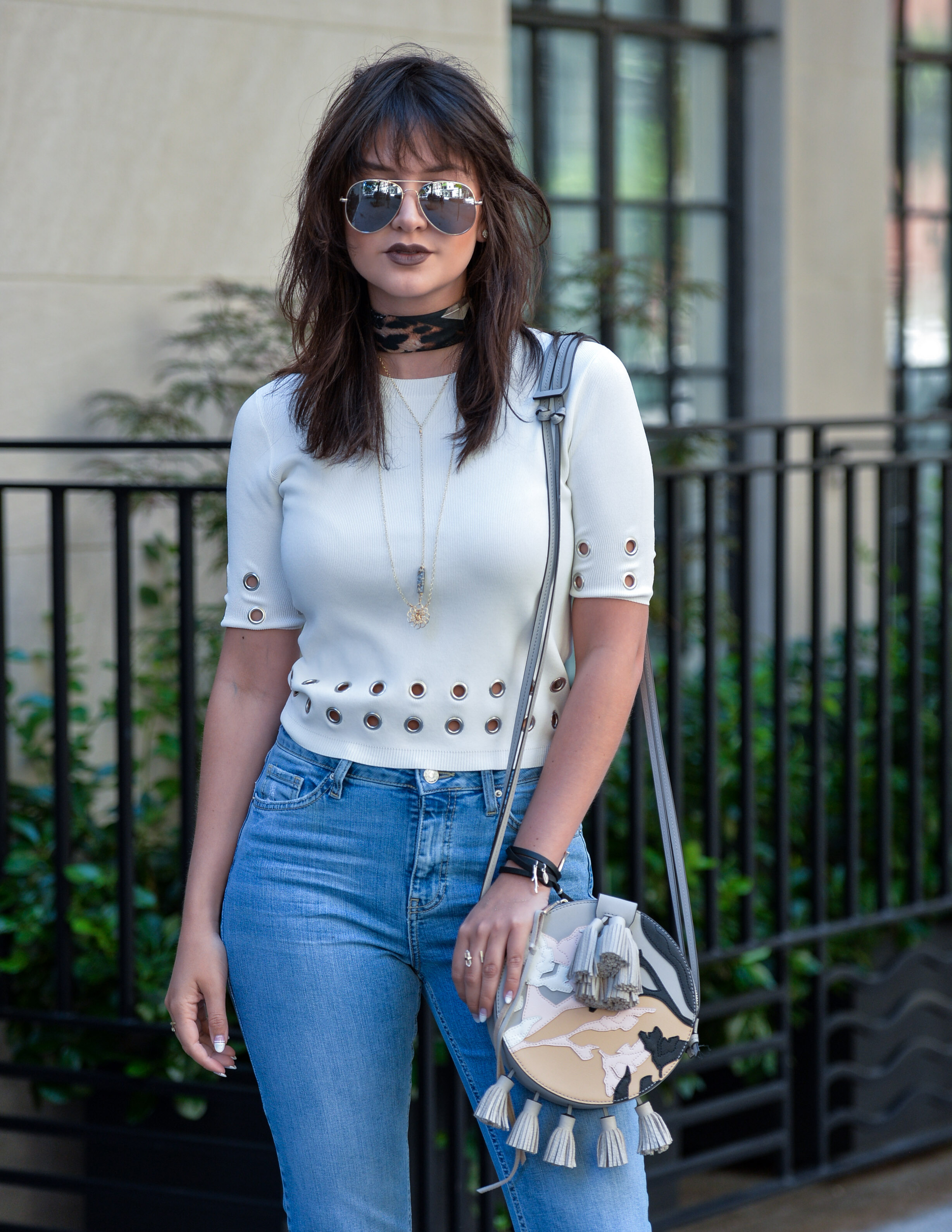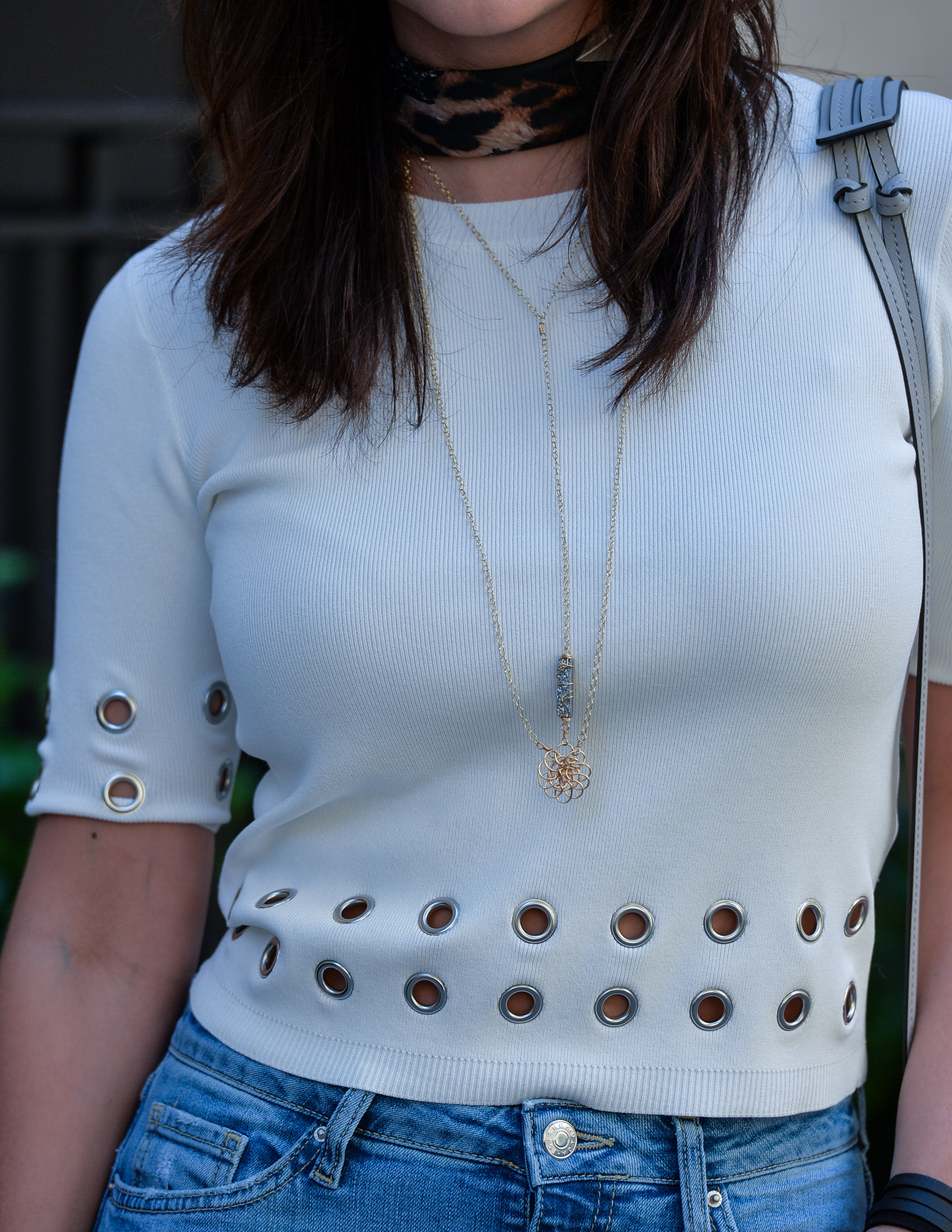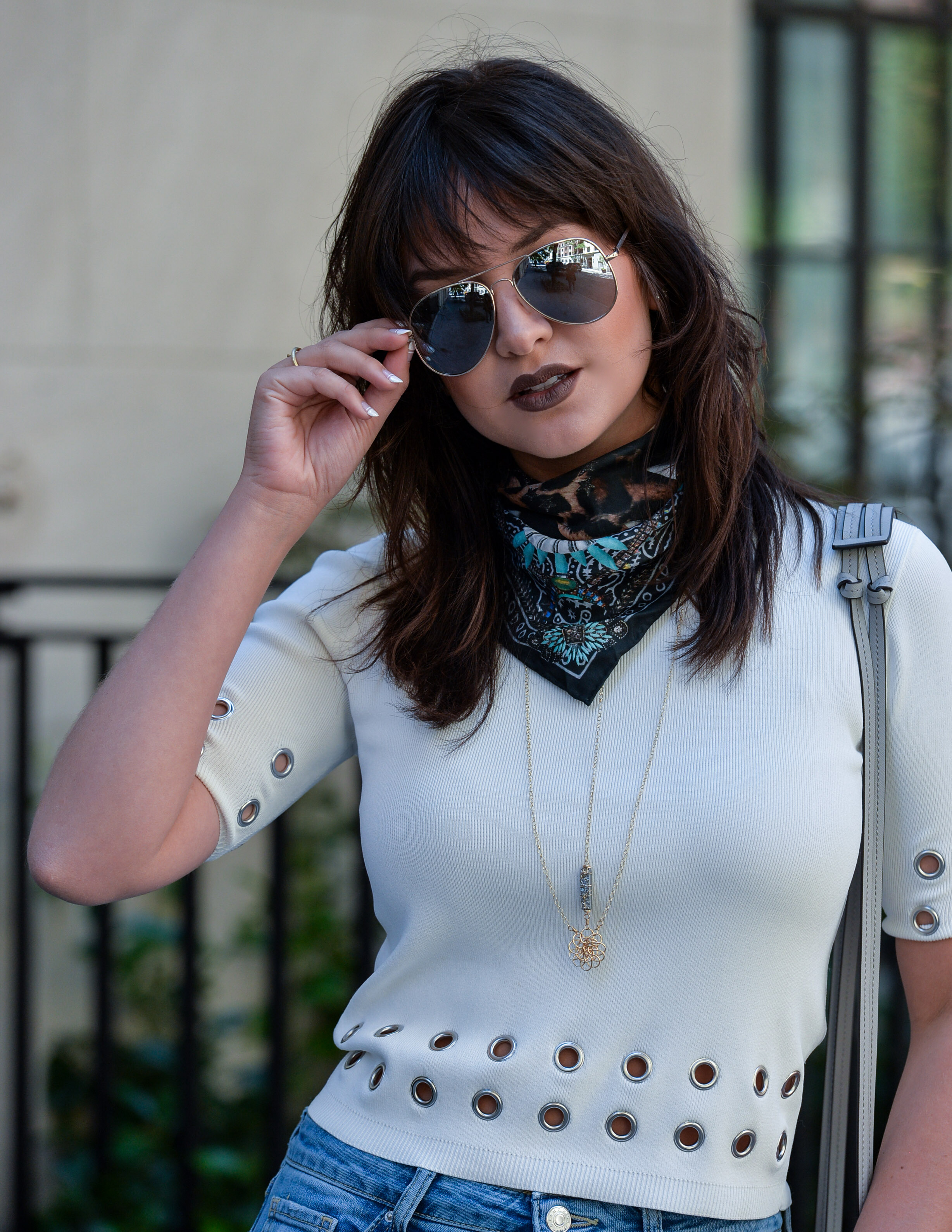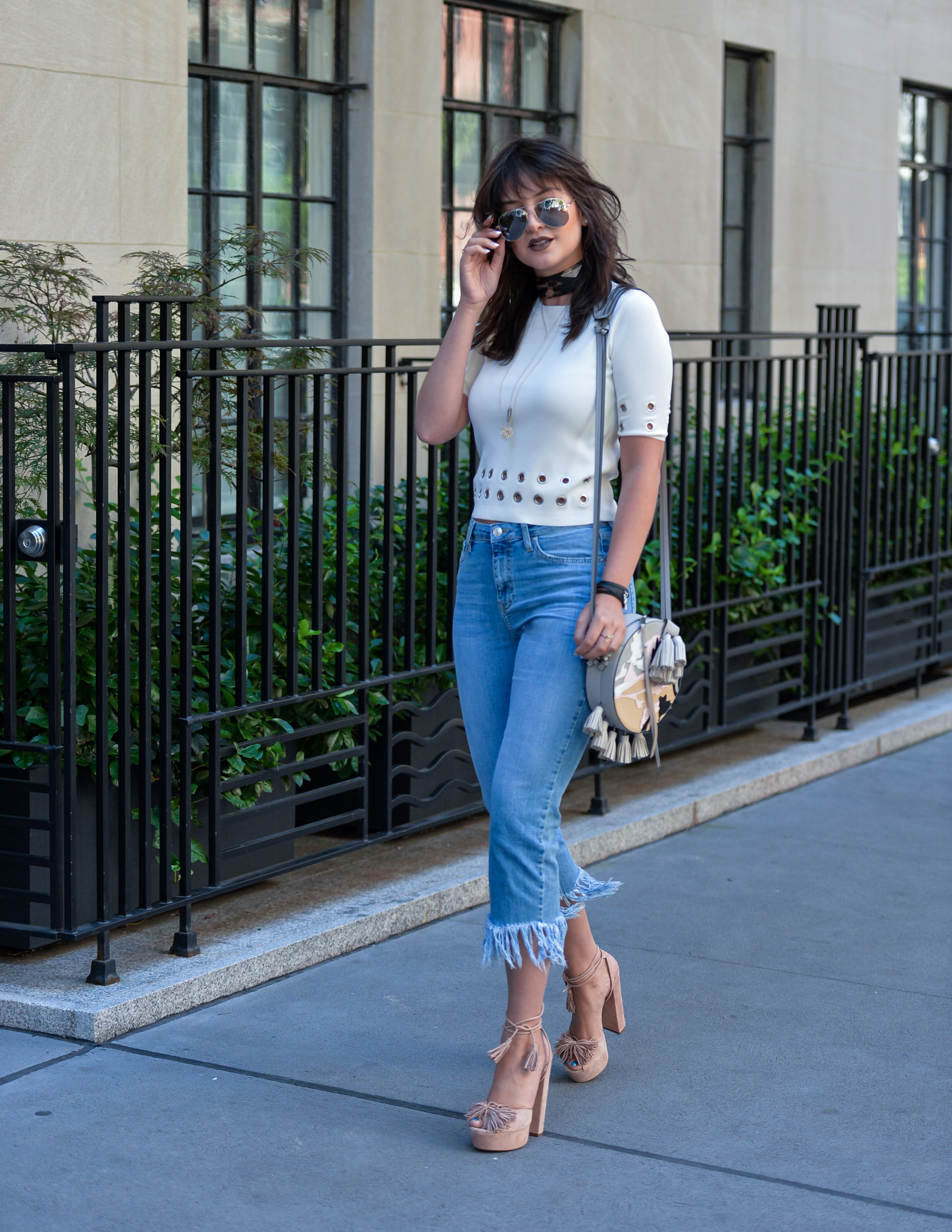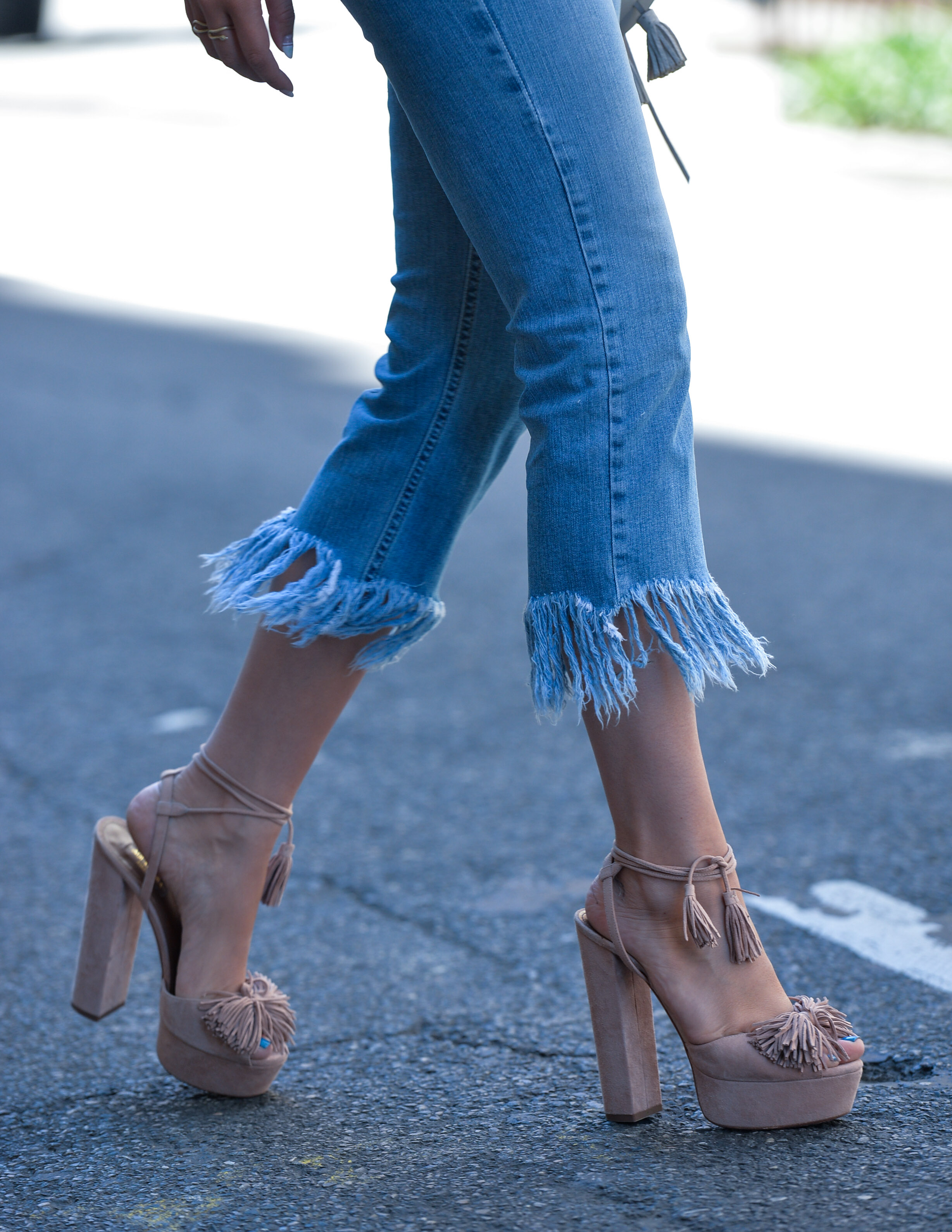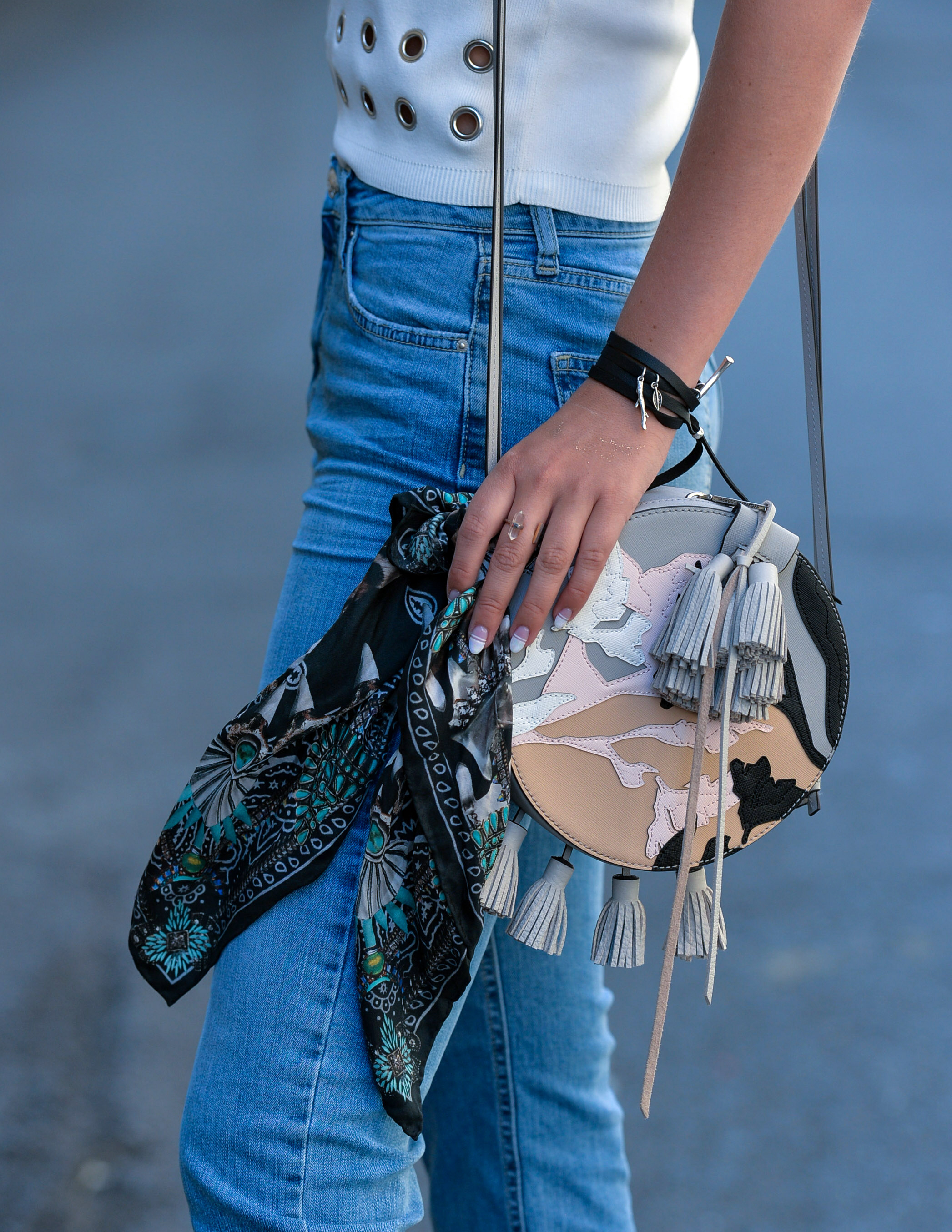 Thank you Rebecca Minkoff for contributing to this post.
Taken by Andrew Morales @lifeinreverie
ROBBY WALLS FOR ALLIE

Tags: bandana, croptop, denim, distressed denim, events, frayed, frayed denim, grommets, rider scarf, shopping, topshop
Recent Posts
17Nov
16Oct

03Jul