ENTER TO WIN A "CHIC ESSENTIALS" CONSULTATION AND $500 TO GILT.COM!
Do you ever crave chocolate? Well… I DO! All of the time. I don't know about y'all but I have a hard time maintaining a strict diet. I have to indulge sometimes! Dole Dippers has given me the perfect compromise between healthy and yummy. It satisfies my chocolate craving but keeps me fitting in my favorite Little Black Dresses! Therefore Dole Dippers are an essential that make you feel healthy and good to go, inside and out. They're real fruit covered in dark chocolate, ranging from 60-100 calories a pack… What more could you ask for?
In honor of the essentials that every girl needs, Dole Dippers as teamed up with Gilt to offer an AMAZING sweepstakes to win a style essentials consultation with a Gilt stylist AND a credit worth $500 to Gilt.com! If that's not a reason to enter, every entrant will receive a coupon to try my new fav dessert, Dole Dippers.
At the end of this post you can find all of my favorite LBDs from Gilt's Chic Essentials sale!
What are you waiting for? ENTER NOW and let me know your thoughts below!
Xx
Lex
(But of course I can't forget to mention that LBDs are perfect to wear with your #LexiconofStyle scarves 😉 I am wearing the #OlympiaScarf bandana!)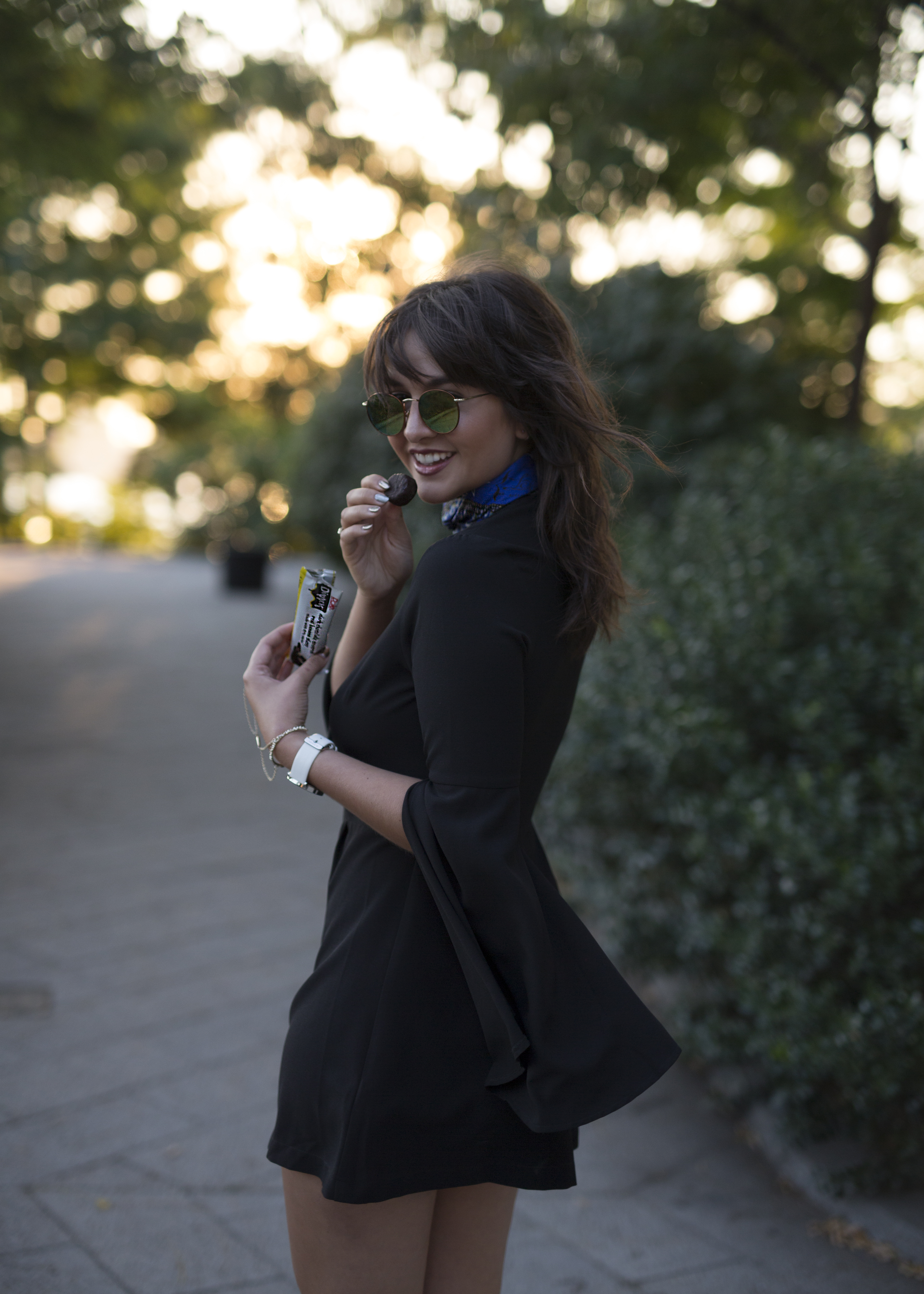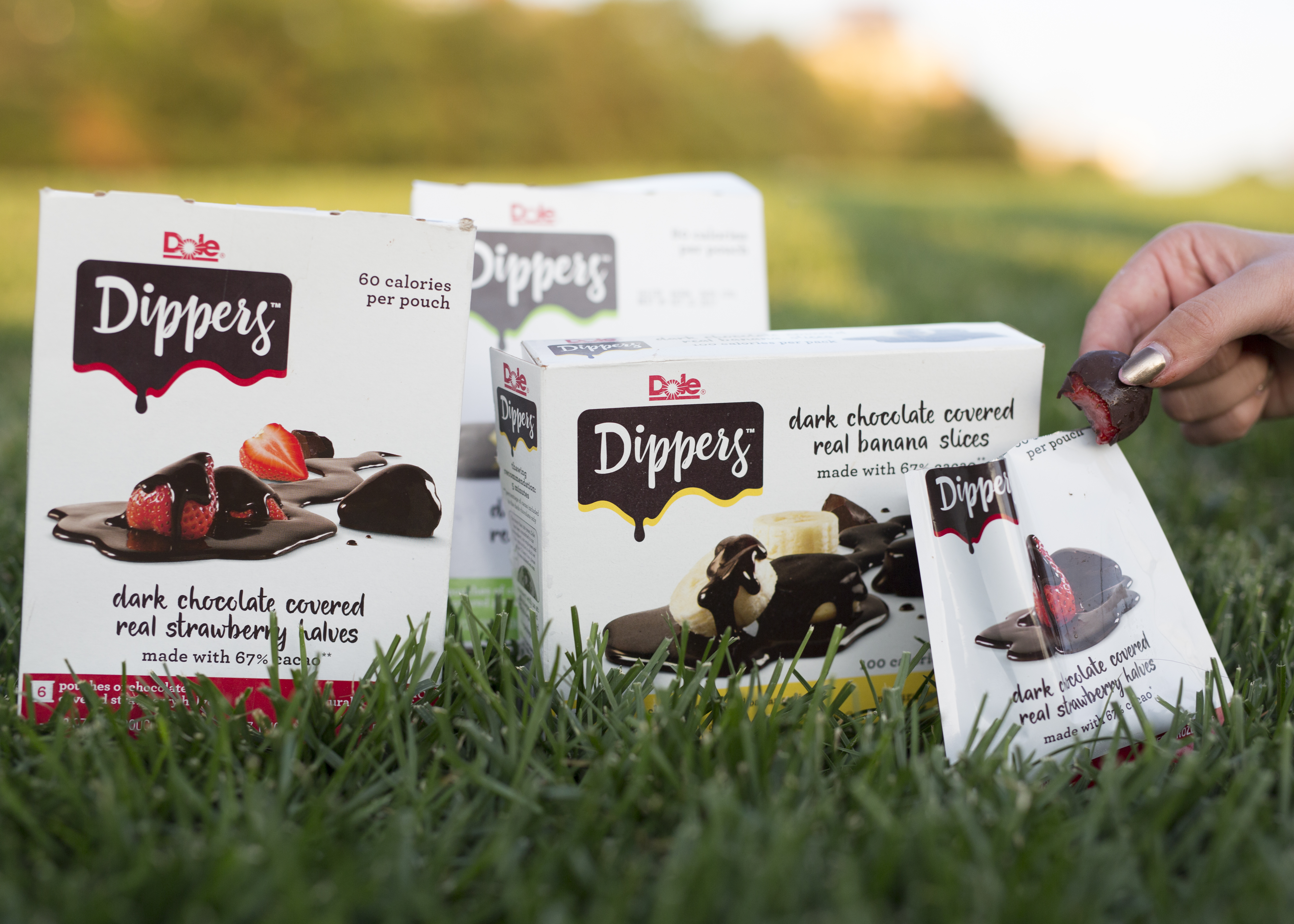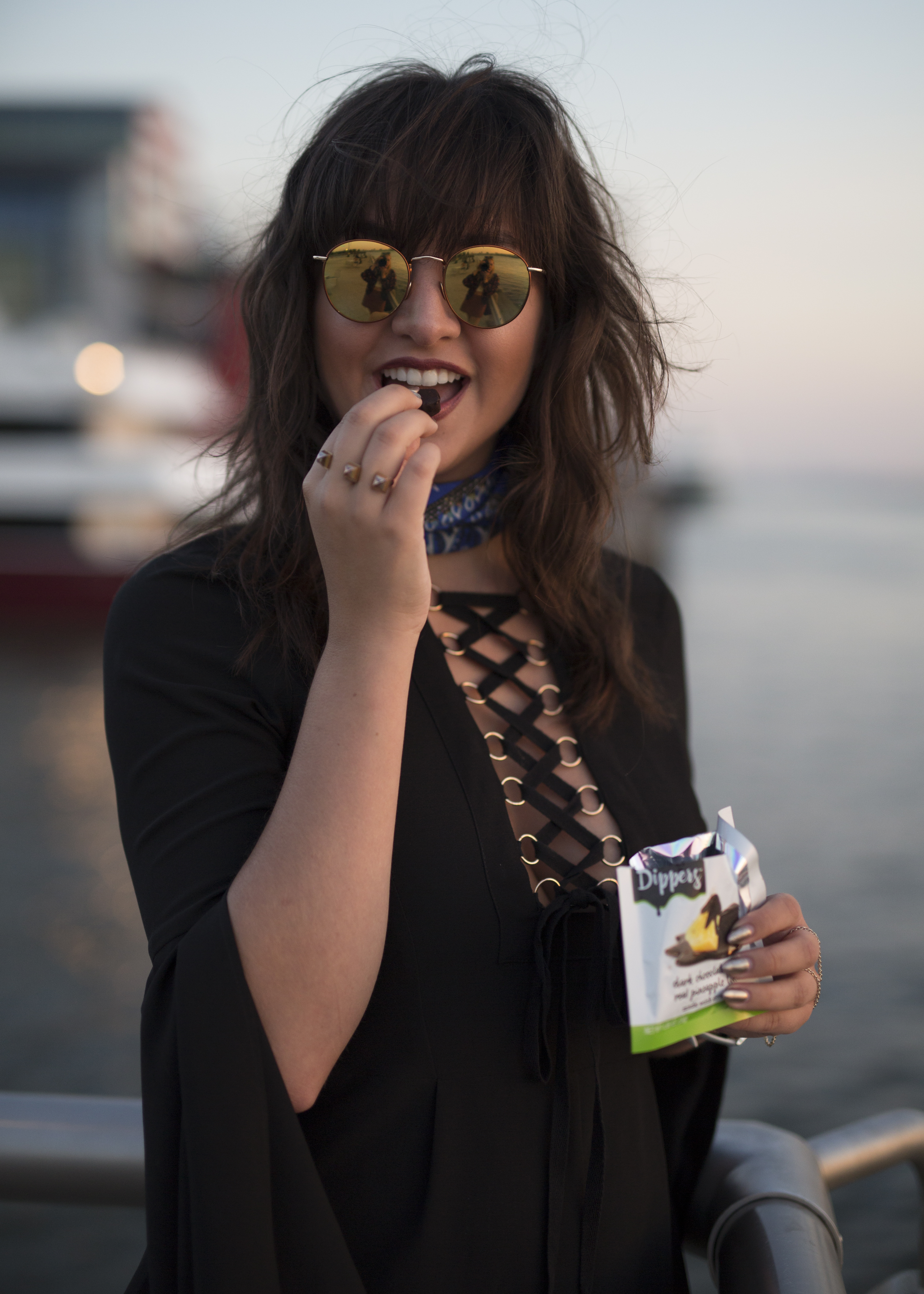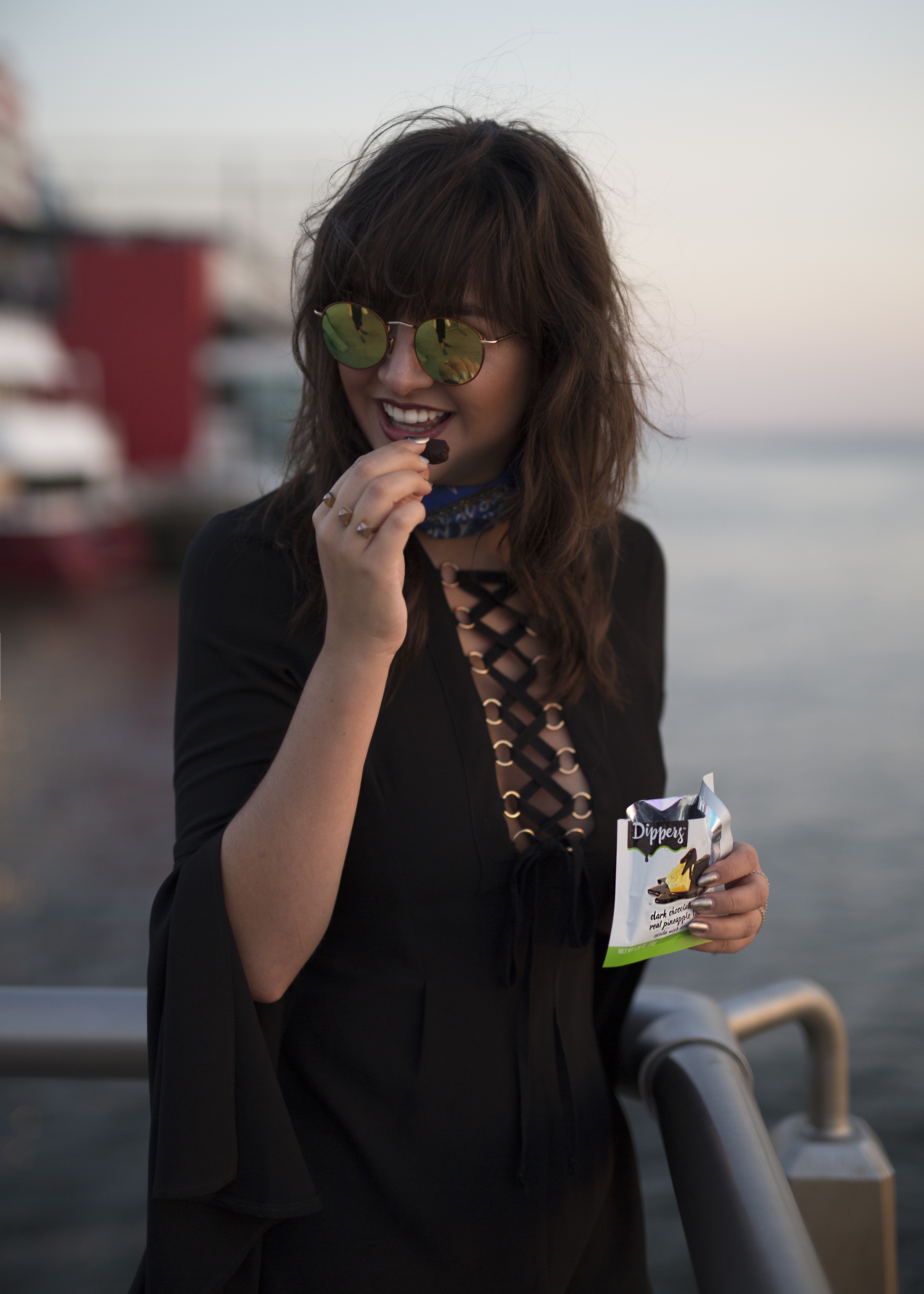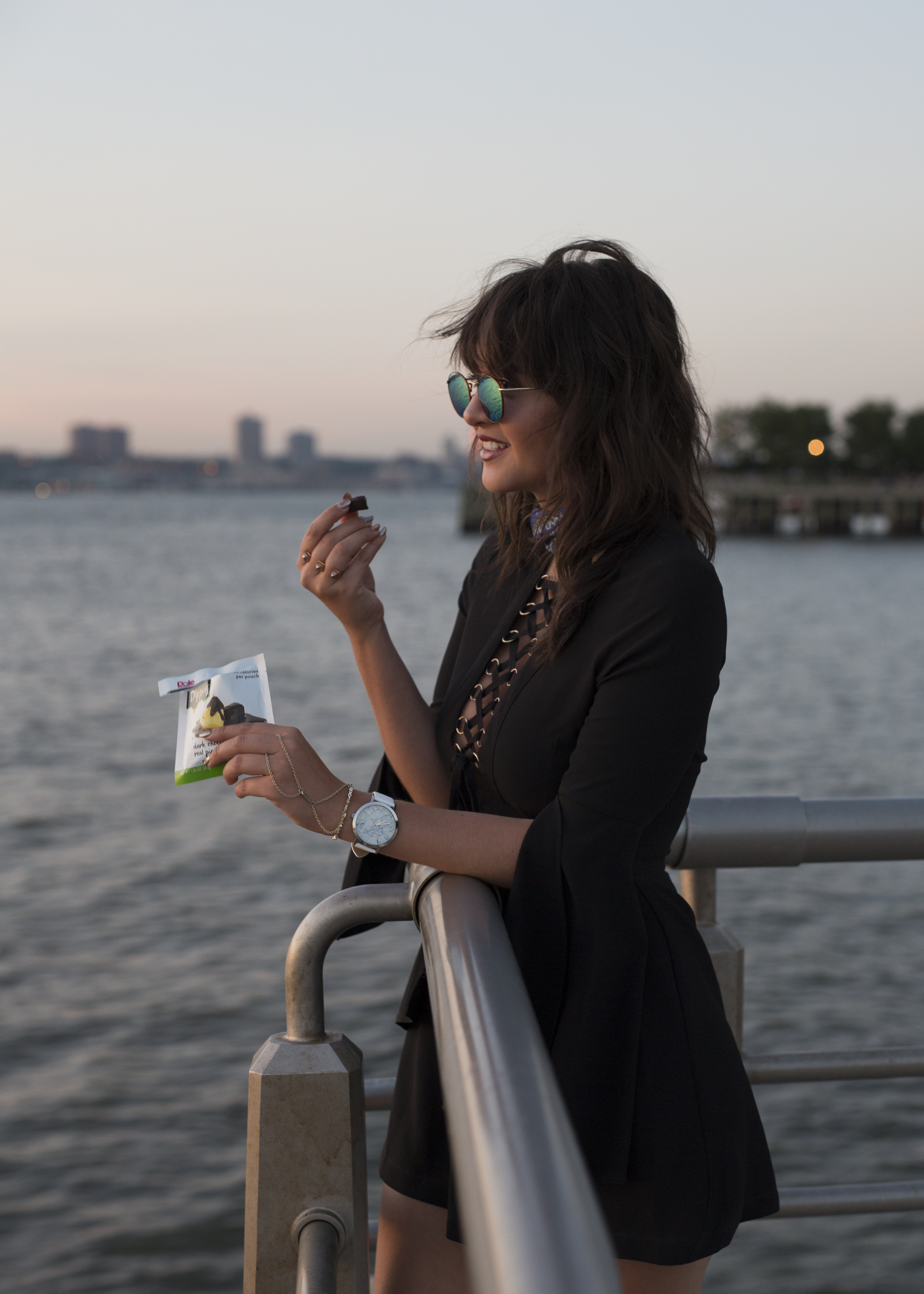 SHOP THE LOOK
Thank you Dole and Gilt Groupe for contributing to this post!
Taken by @ratpoisoncollective
Tags: bandana, collaboration, dole, dole dippers, food, foodie, gilt, gilt groupe, giveaway, lbd, little black dress, olympia, olympia scarf, tijn