Happy humpday! Today I'm celebrating the middle of the week along with my newly designed blog. I am doing my best to crank out some posts for you all to make up for some lost time while trying to get this new site set up. Not only do I have a new website to announce to you all, but I have a new trip coming up! LEXICON IS GOING TO THE LAND DOWN UNDER! As you can see from my blog, I love to travel when I get the opportunity to. Traveling somewhere new every year is a goal of mine. Last summer I went to Portugal, the year before that was Napa Valley. I am so excited to add on to my list of adventures! This year I am taking a two-week trip to Australia and I leave on July 1st. I will be traveling to Brisbane, Sydney, Rockhampton, the 1770, and Melbourne all in 13 days. I have meetings set up for Lexicon scarves, and I have the opportunity to meet with some fabulous and creative bloggers! I'll be sure to share all of my experiences with y'all. This is as far as I have ever gone from home… So I'm not going to lie- I am pretty nervous! (continue reading below)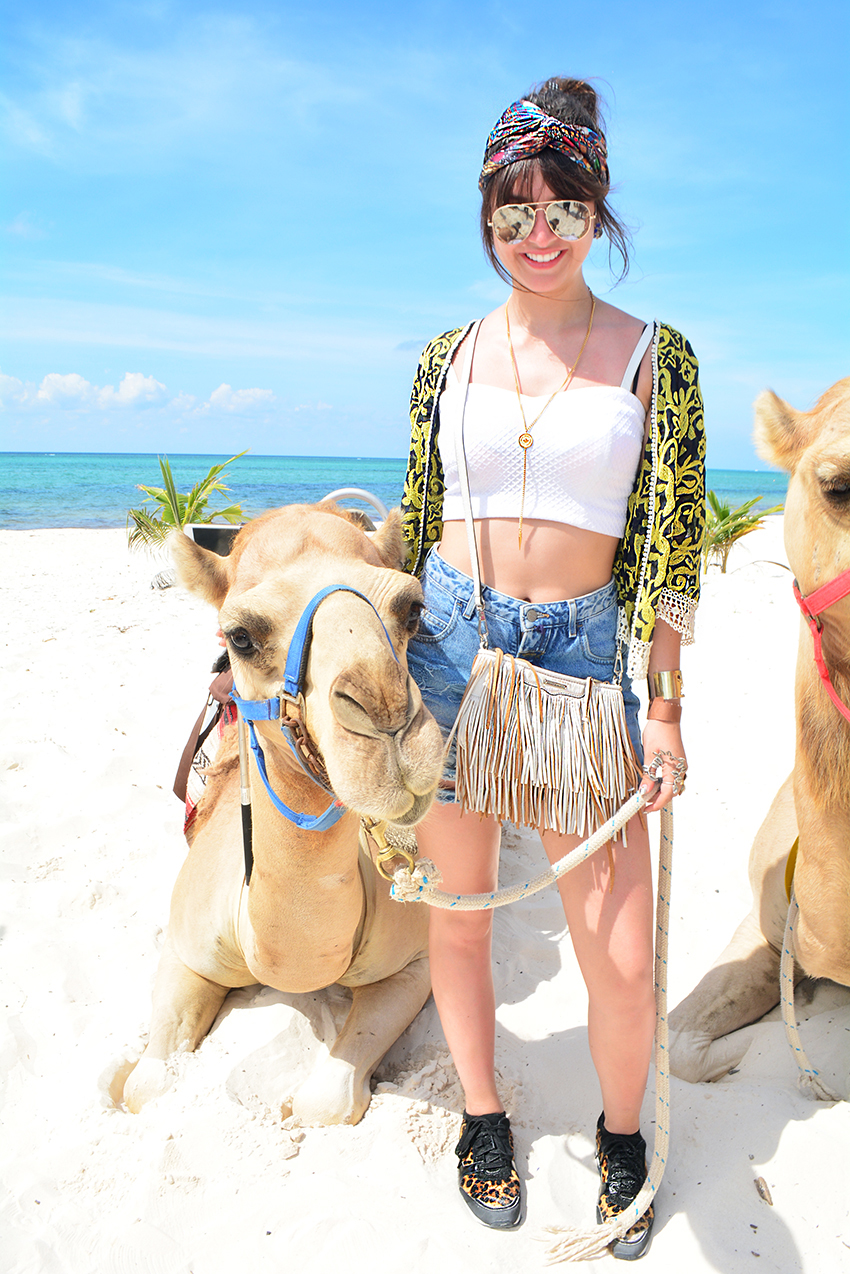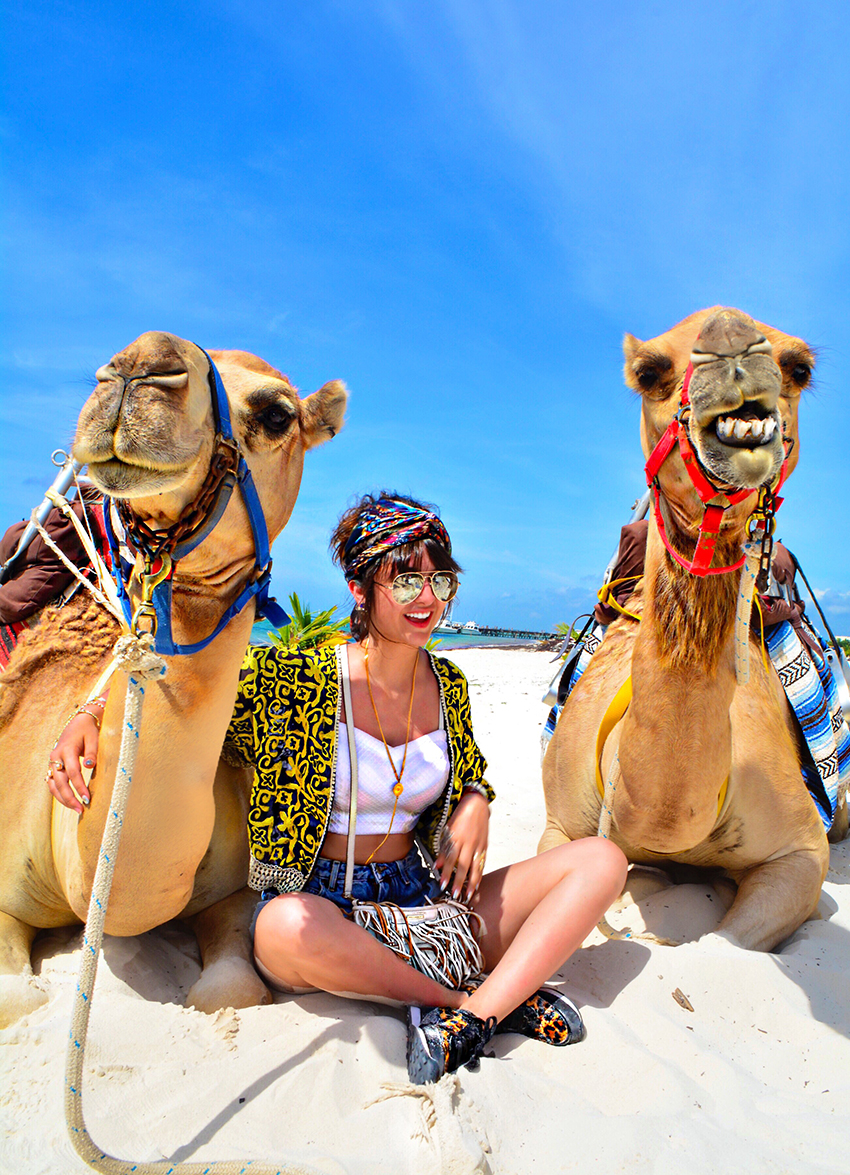 Luckily I have a brand new handy-dandy Selfie on a Stick to help document my trip so be sure to tune into Snapchat by following me at username: lexiconofstyle! Speaking of the selfie stick, what do you all think? I can't wait to put mine to use.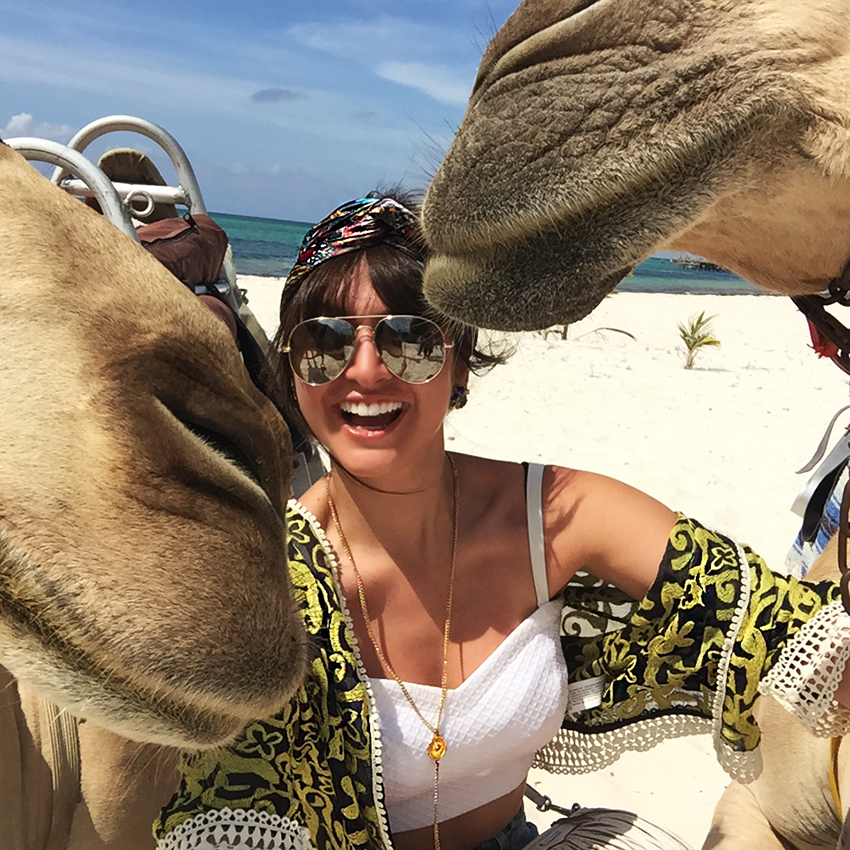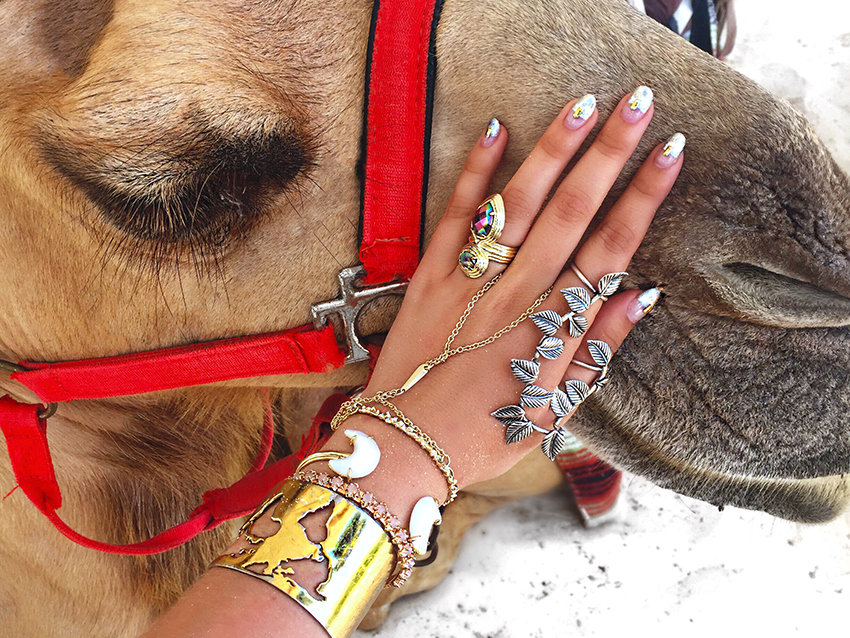 This is one of my favorite looks from my recent trip to Riviera Maya, Mexico wearing some of my favorite brands by Rebecca Minkoff (top and bag), Desigual,  Kenneth Cole, and jewels by Kendra Scott, Wren and Glory, Artelier Mx, and necklace By Alona! I tied my Jambo traditional 36 inch scarf as a turban headband around my head to keep my hair out of my way. The bright colors complemented the embroidery in my Desigual kimono perfectly! I love that this outfit was perfect for riding camels but also just to wear around town after. Don't be afraid to mix and match patterns and colors- that's what summer is all about! Try bold colors and patterns with leopard print and I promise you'll love it.What are some of your favorite summer patterns? There's so much to play with throughout such a short period of time! Shop the look and leave your comments below!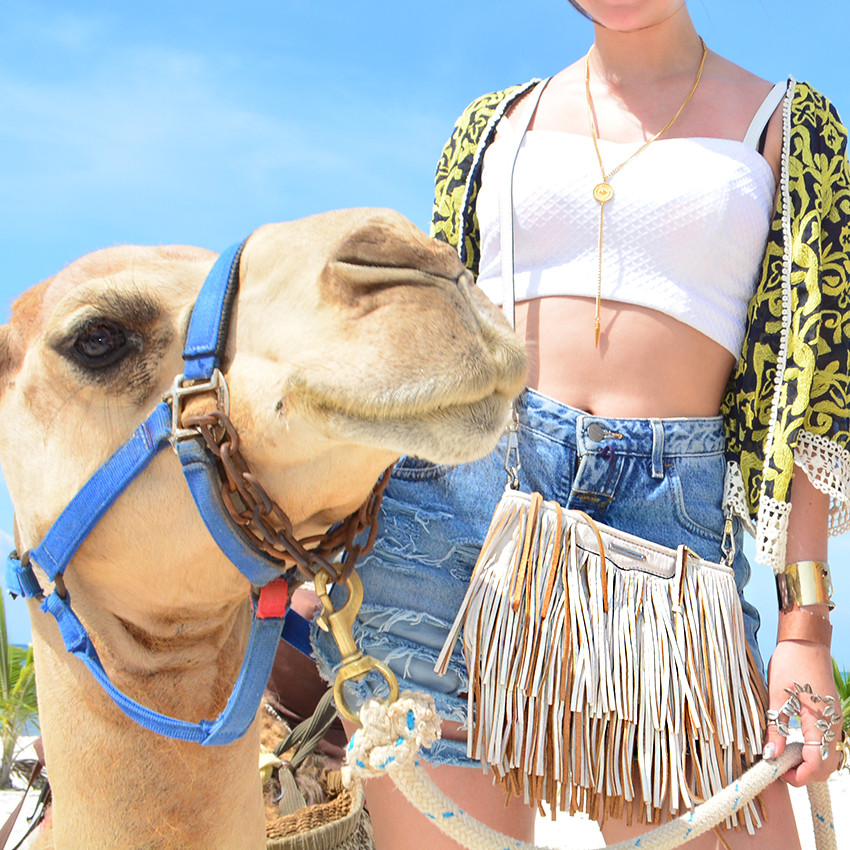 Shop the look
Thank you to Rebecca Minkoff, Desigual, Kenneth Cole, Wren and Glory, and By Alona for contributing to this post.
Tags: 36, 36 inch, artelier mx, cut offs, denim, desigual, jambo, jambo scarf, kendra scott, kenneth cole, mexico, rebecca minkoff, rmnyc, rmwanderlust, travel, wren and glory
Recent Posts
03Jul