Inspired by one of my favorite travels of my twenties.
When traveling around Australia [read more here] this summer I made it a goal of mine to take in every single detail. Visiting Melbourne was the highlight of my trip. The city was full of fashion and color, inspiring me with every turn I took. This city was like a dream to me – full of edgy style; with the locals embracing every ounce of unique individuality that they could. Every person was proud to be there.
I was able to take a stroll through the botanical gardens while I was there, and visit the Shrine of Remembrance, which was full of the most beautiful red poppies I had ever seen before. The color of the poppy's were so vibrant, and being in front of and around the deep charcoal color of the shrine was such a gorgeous contrast!
This experience led to the design of this scarf. I printed the photos of the poppy's into the border of the scarf and included the dark contrast like I saw in person at the shrine. I also included some of the gorgeous jewels I saw in Melbourne while shopping the streets.
The poppy scarf stands for the beauty and my appreciation for Melbourne – I hope y'all love it as much as I do! This outfit was super fun to shoot with the poppy scarf – as I included some beautiful neutrals with such a bold scarf.
The boots I am wearing are by Nina and my obsession for boots continues to grow! This vintage jacket is one that I purchased from the store that hosted the Stones & Bones NYC launch party last week – it combines all of my favorite detailing, such as fringe, tribal print, and sequins.
More scarves are coming to the blog throughout the week! Be sure to follow along @lexiconofstyle on Instagram and Snapchat to get behind the scenes sneak peeks before anyone else!
Xx
Lex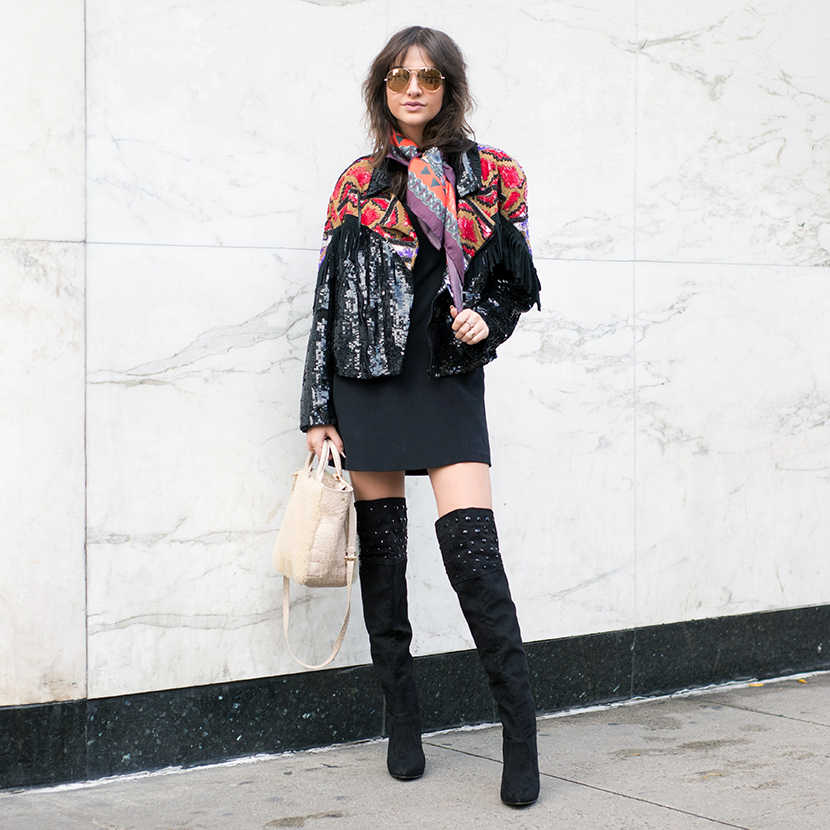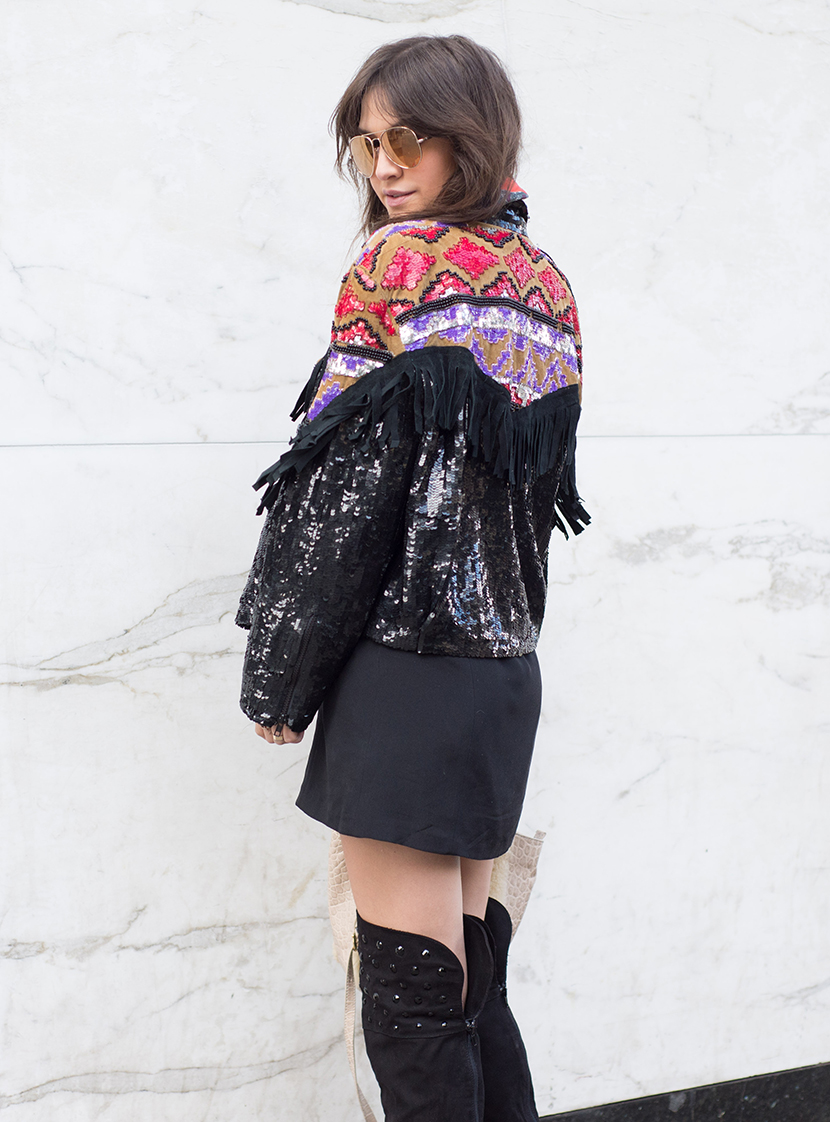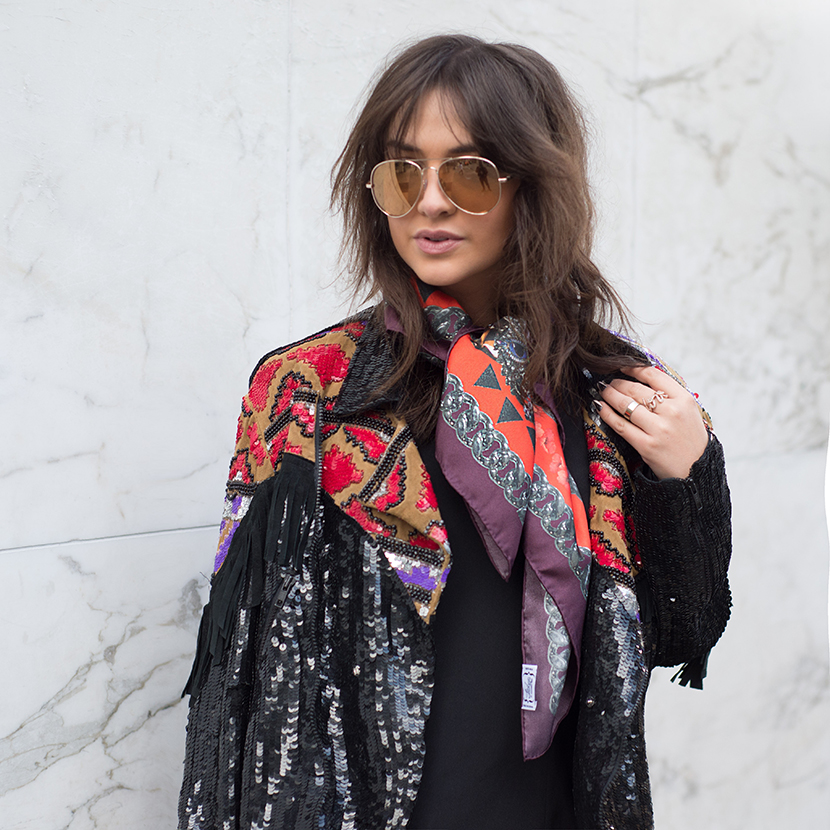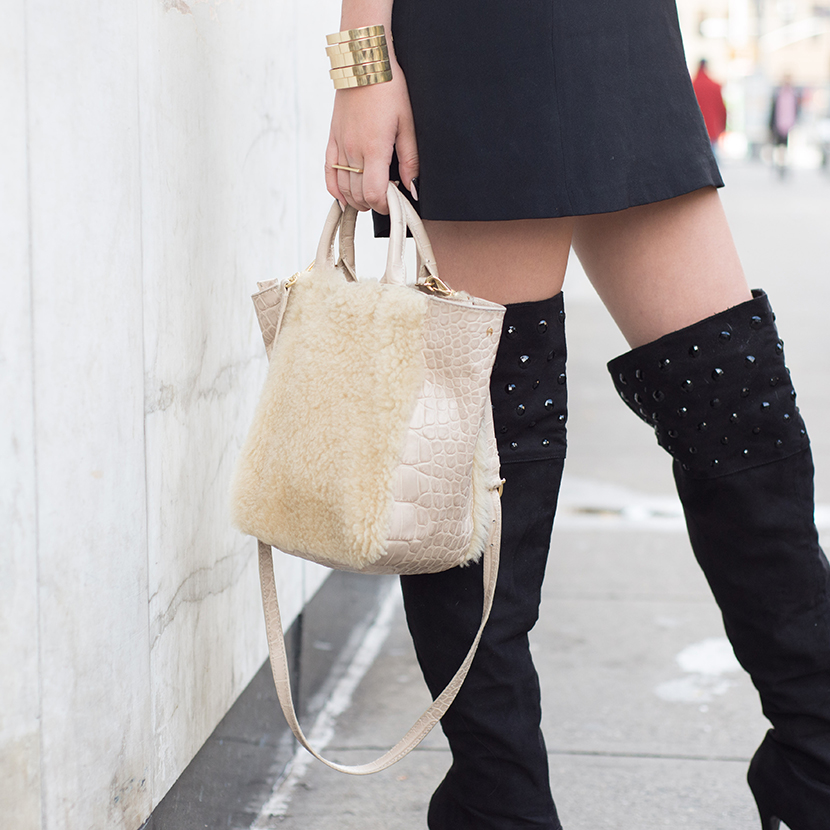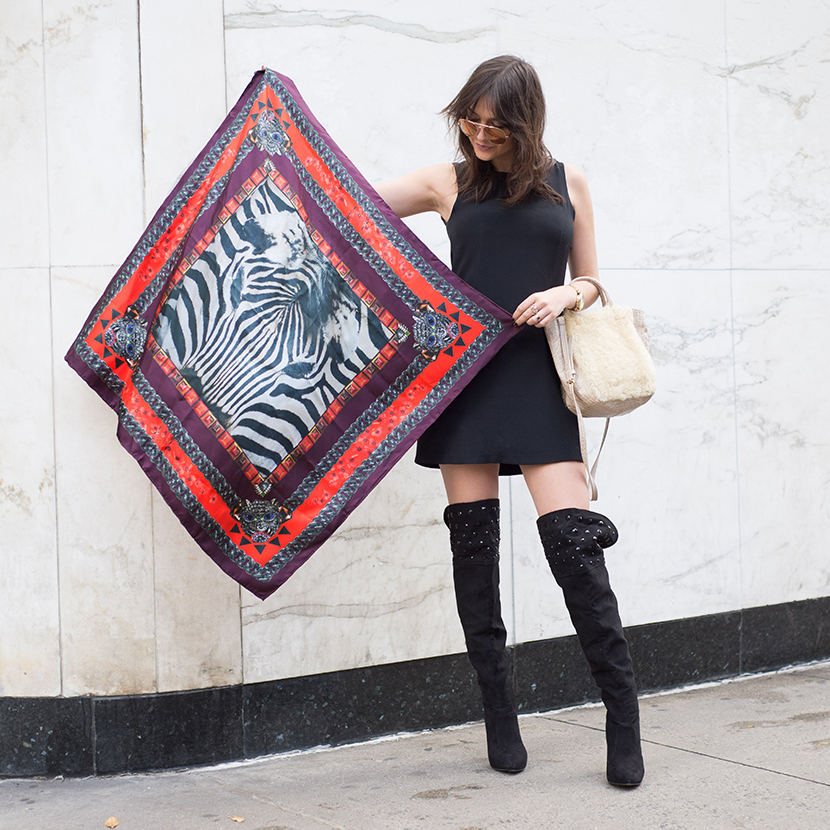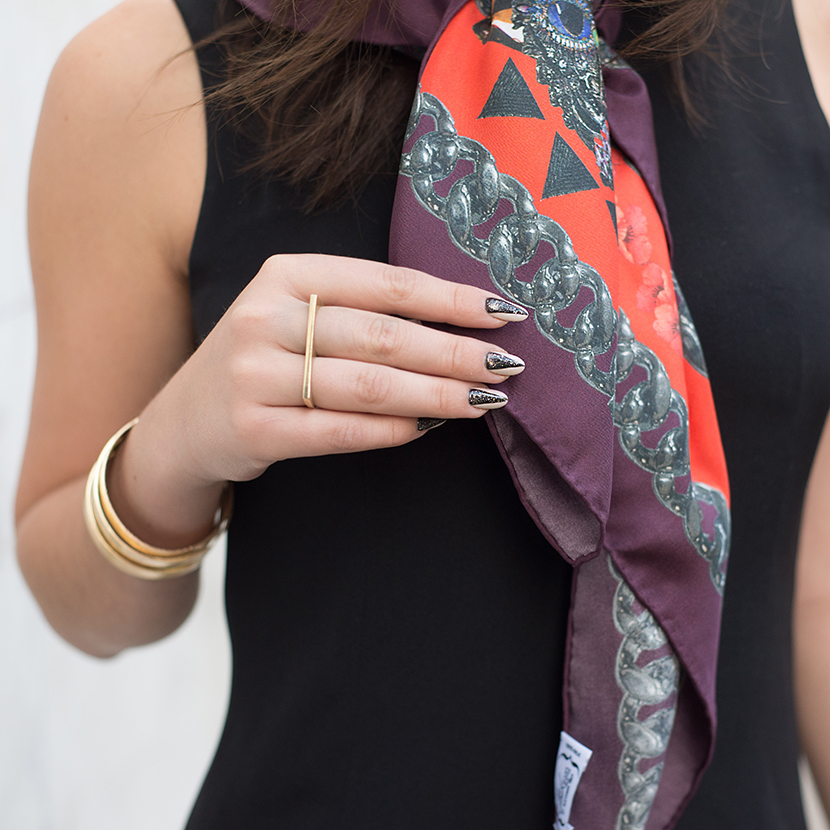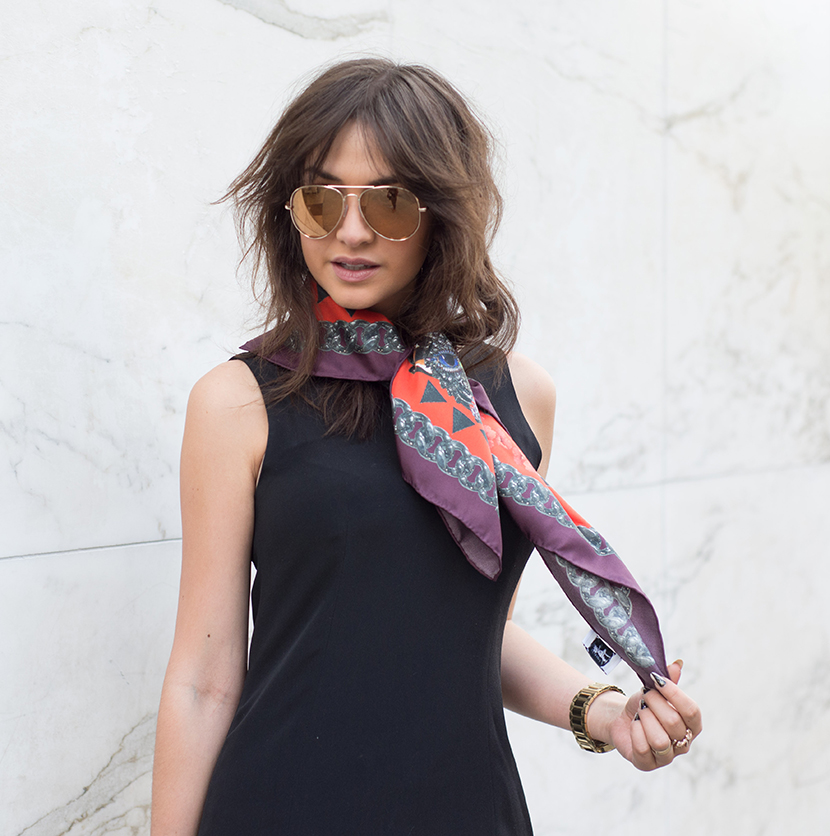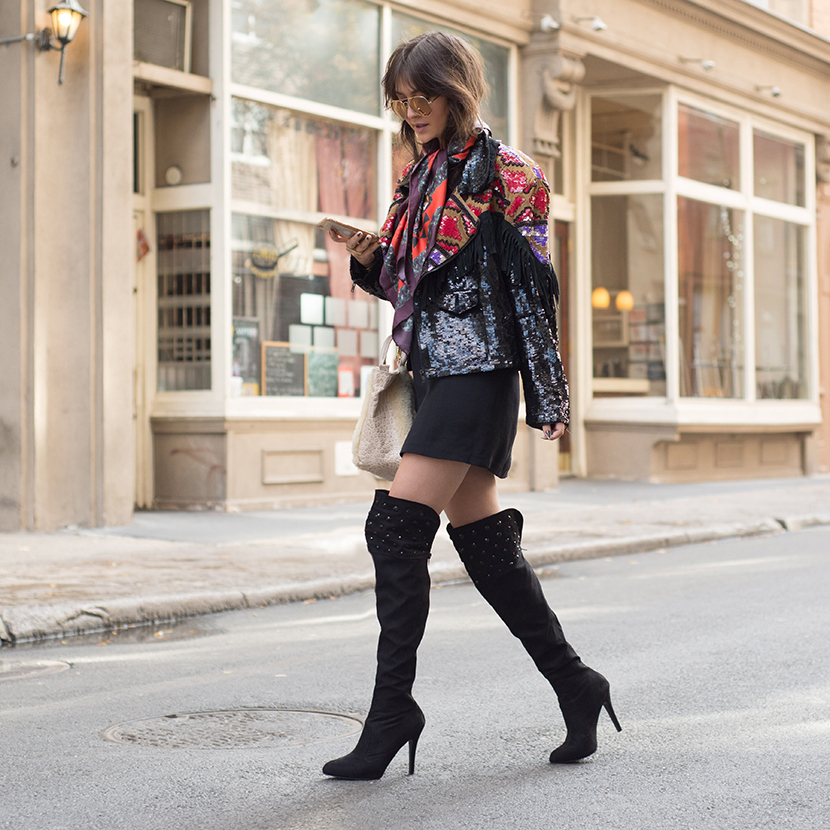 Thank you to Nina shoes, and Etienna Aigner for contributing to this post! Photo credit to @lifeinreverie 
Recent Posts
06Apr

04Mar

06Jan