Sometimes you just need to rock a comfy t-shirt and some killer boots
Getting dressed up is a lot of work. From picking out the perfect outfit, to matching it up with the right accessories; hair and makeup, sometimes it's nice to rock a comfy casual look rather than going all out.
I think that fall is the perfect season to rock the comfy, oversized yet chic look. We all do it, and we all know it's the best part of fall and winter fashion: the oversized t-shirt or sweater. What's not to love about it? It's comfy, cozy, most likely soft, and it's perfect for the days us girls feel bloated from the night out before [raise your hand if you know exactly what I mean!].
For the last day of NYFW, I headed to the MeatPacking District in this oversized, comfy Led Zeppelin tee and tucked it into some high-waisted yet loose shorts. In order to style it up a little, I threw on this gorgeous hat and slipped into my Stuart Weitzman boots – my go to for any additional chicness.
I kept this look simple and styled a classic Lexicon of Style bandana scarf with it in order to rep my designs before my winter collection comes out. I felt like I fit in perfectly at the All Saints presentation while the models rocked some killer spring looks with a bit of rock n' roll pizzazz.
What do y'all think of the oversized comfy cozy look? Follow along in Pinterest to see what I'm sharing and repinning for fall inspiration!
Xx
Lex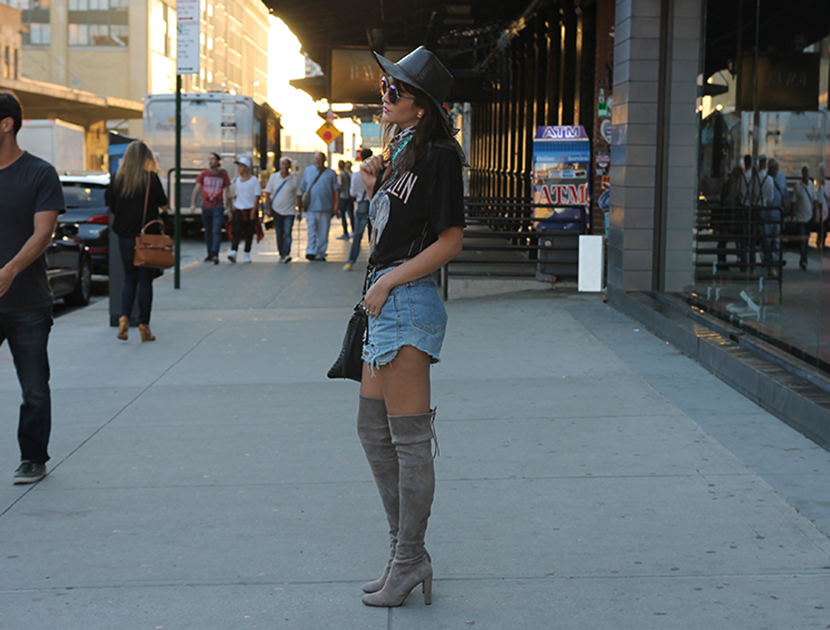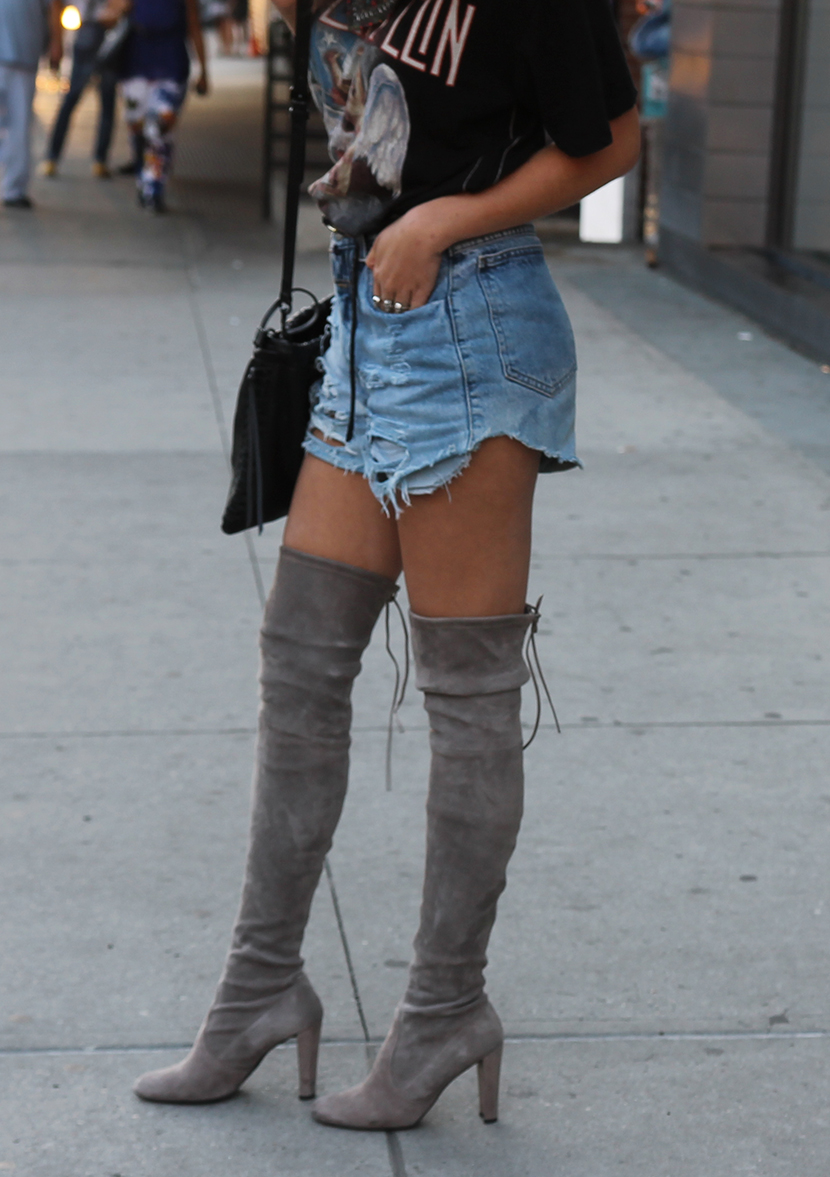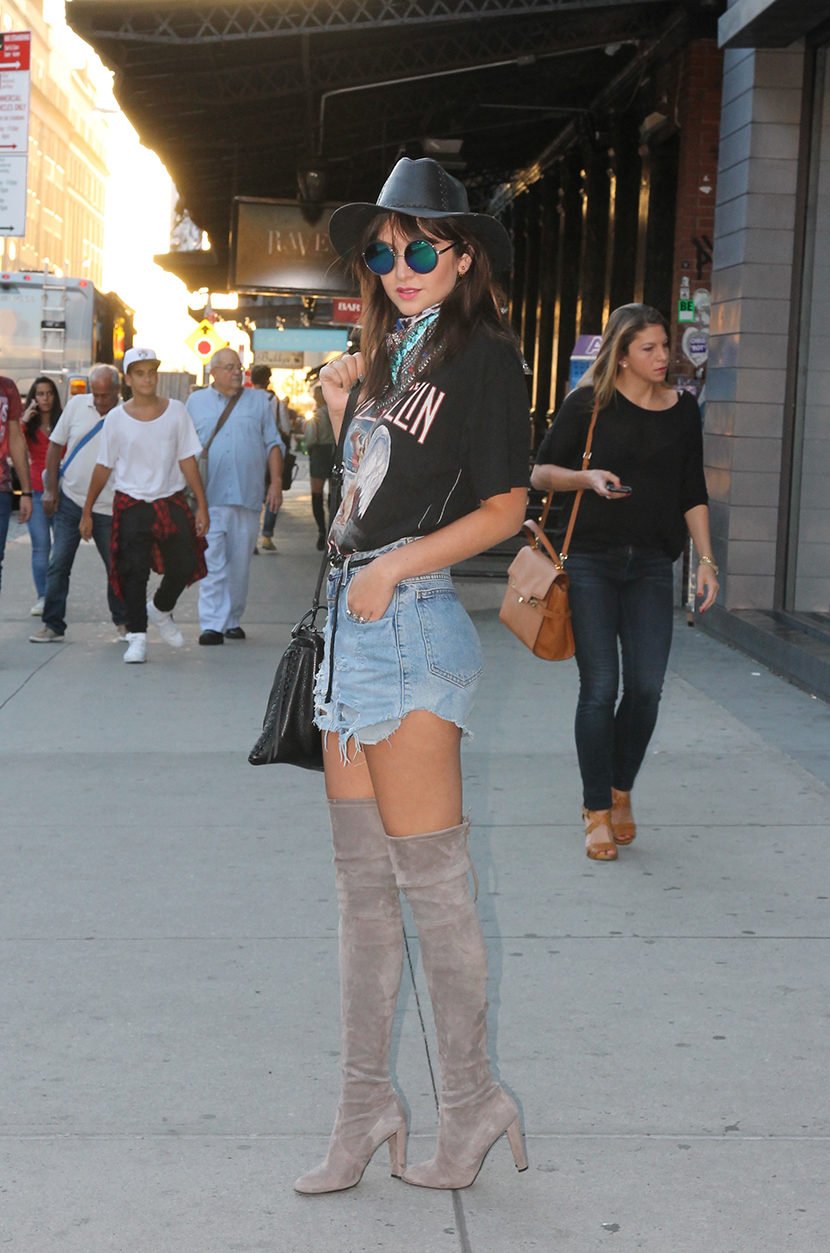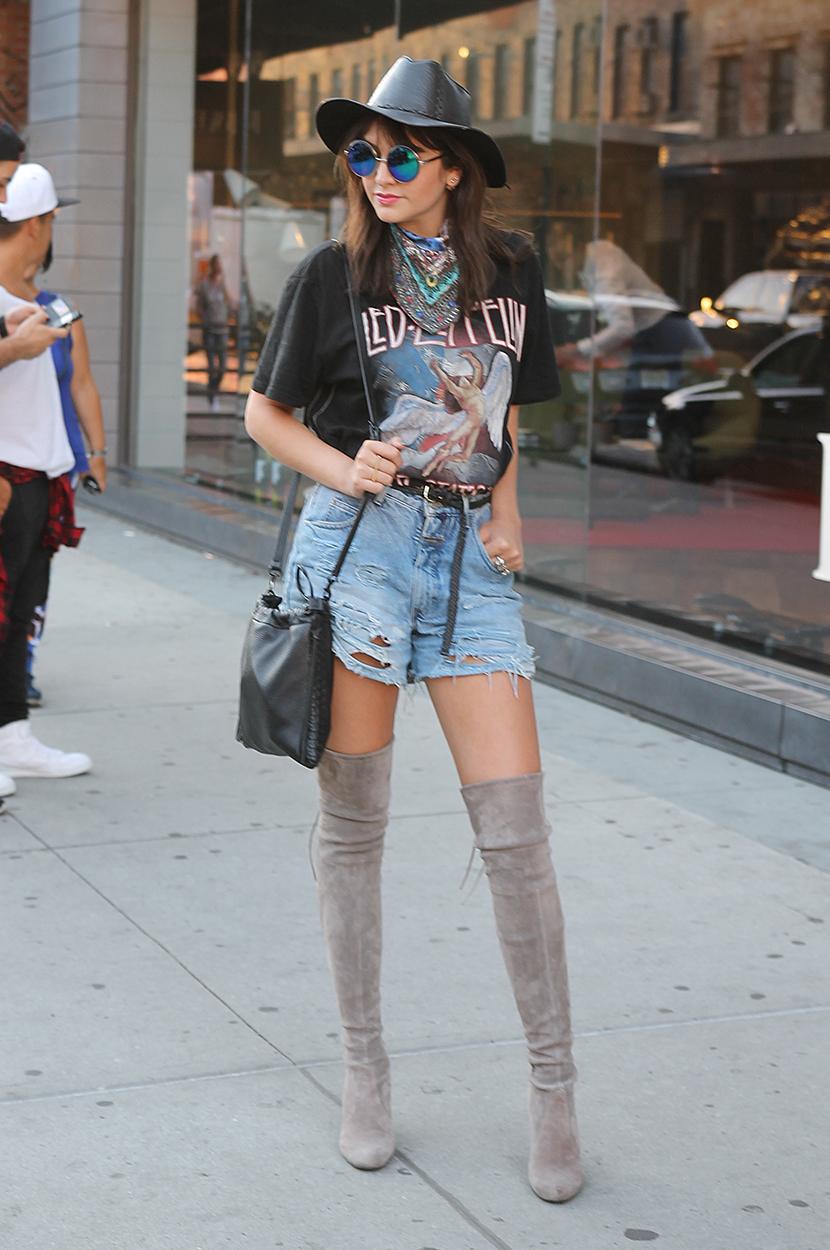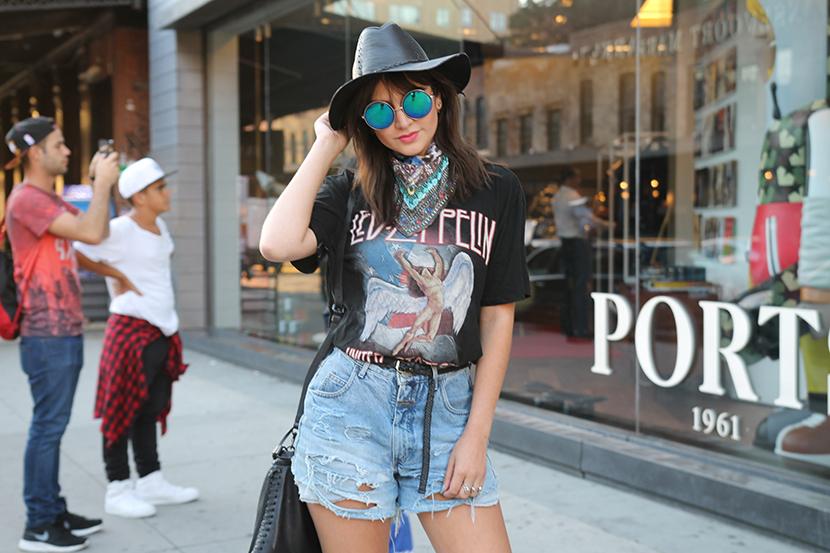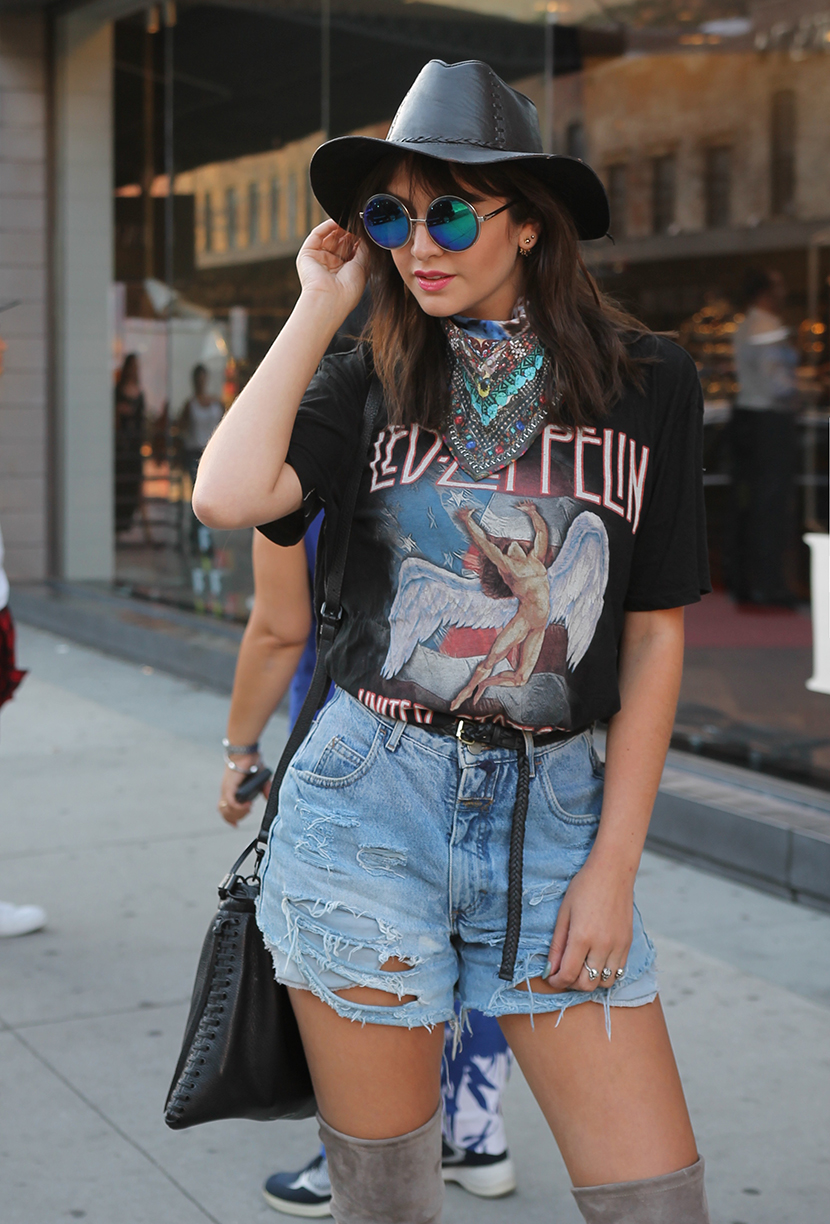 SHOP THE LOOK
Thank you to Color Me Courtney for the invite and the photos! 
Recent Posts
17Nov
16Oct

03Jul