I am going to try to keep my London tour guide brief and to the point because I find when I go through travel guides, I am just looking for the facts about what to see and where to stay… and then some pictures to go along with it 🙂
But just very quickly, I am going to give you my background on London. I actually lived there in Notting Hill when I was going into my senior year of college, and have since visited about 4 other times. I absolutely love the city! I would probably live there if I didn't live in NYC.
Anyways… Back to the point!
What to fly:
Virgin Atlantic! They were AMAZING!!!
Where to eat/drink:
Where to stay:
Knightsbridge

The Wellesley Knightsbridge

… a great boutique hotel with exceptional service

Soho

Hotel Cafe Roya

l… A bit larger and more modern

Or you can opt out to

PlumGuide

(a british Airbnb) and get a room or an apartment wherever you want in the city.
What to see/do… besides the toursity stuff y'all already know about like the London Eye, Buckingham Palace, Windsor Castle 🙂
Face Gym

… It's like a work out, for your face

Broadway Shows… I love the Lion King!

Booze Cruise

on the River Thames or a

Party Boat

… Who doesn't love a booze cruise?!

Victoria and Albert museum

… probably my favorite in the world!

Bath

… Take a day trip to see the beautiful town of Bath!
Where to shop:
Where to take the best photos:
Victoria Embankmen

t- So some of yall may think it's best to go up to the

London Eye

but it's actually the best to go across the River Thames and take photos along there with the Eye in the background. Plus there are some great phone booths for photos

Westminster Bridge

with Big Ben in the background or at the hotel at the end of the bridge!

Denbigh Terrace

right off

Portobello Road

there is a s trip of houses that are all colorful and make for the cutest photos and also on Portobello Road.

Kensington Park Gardens

– this street is covered in beautiful white homes which makes for a lovely backdrop

Churchill Arms

– It's a cool pub in notting hill that is covered in flowers and so so beautiful!

Platform 9 ¾

– Gorgeous train terminal and makes for some amazing shots!

Chinatown

– I love a good grungy photoshoot with pops of red!
Outfit credits:
Stripes: Zara suit, Vintage band tee, Stella McCartney Shoes, PINKO bag, Alice and Olivia Sunnies
Sequin Dress: Lie Sang Bong, F21 heels, Quay Sunnies
Red skirt: F21 skirt, Deaux Official top, Modern Vice Boots, Alice and Olivia Sunnies, PINKO bag, Kate Cate Strap
Red Oriental Dress: Alice and Olivia Romper, Vintage sunnies, YSL boots, Pinko Bag, Scotch and Soda Jacket
Velvet Suit: Karen Millen
Sequin Pants: Boohoo Sequin Pants, ASOS top, Modern Vice Boots, Skinny dip bag and sunnies
Red Coat: Lie Sang Bong Coat, F21 OTK Boots, PINKO BAG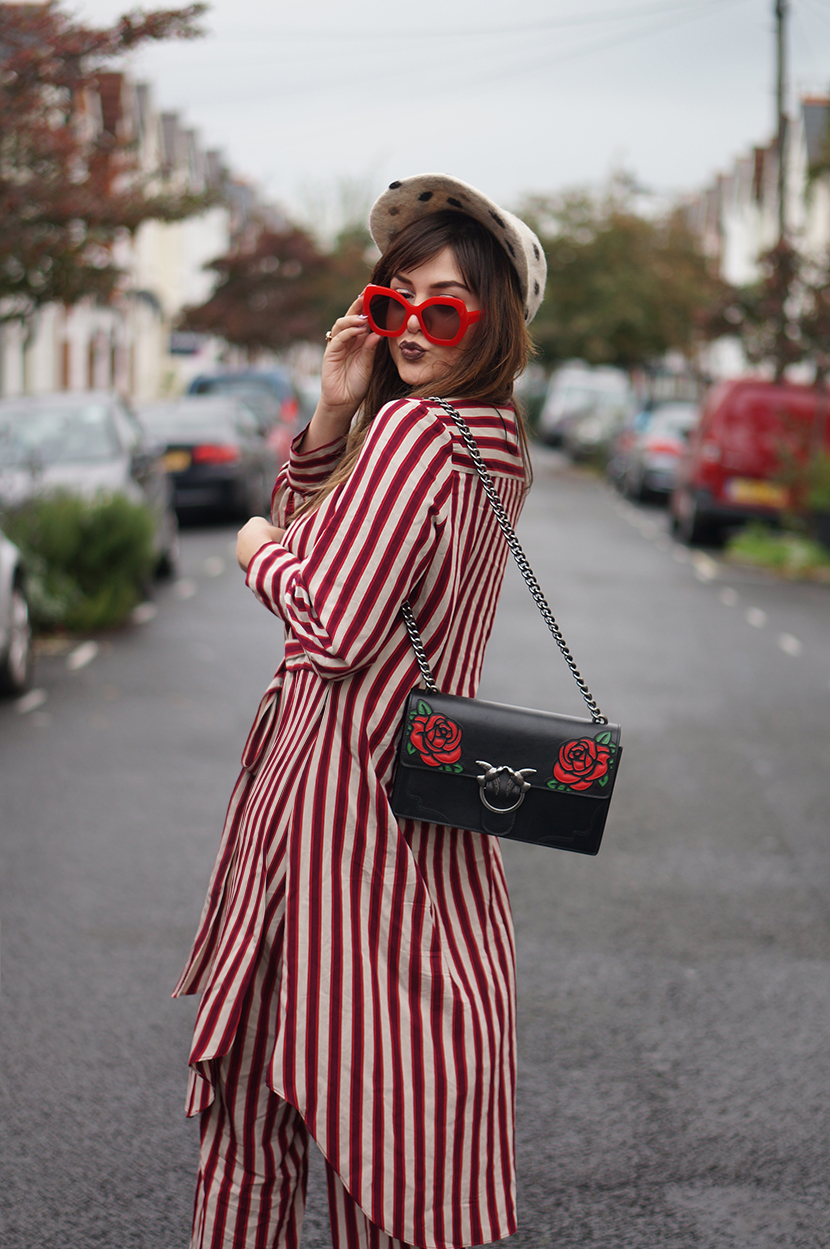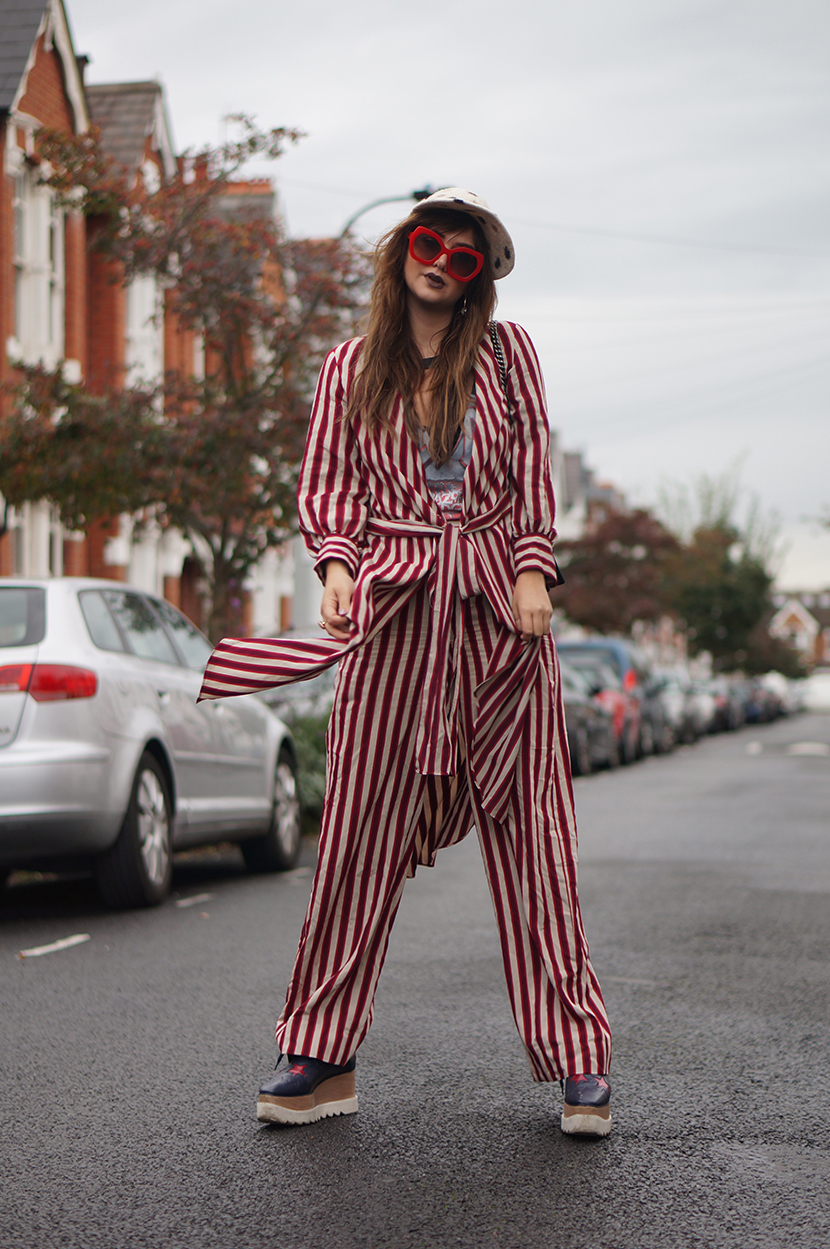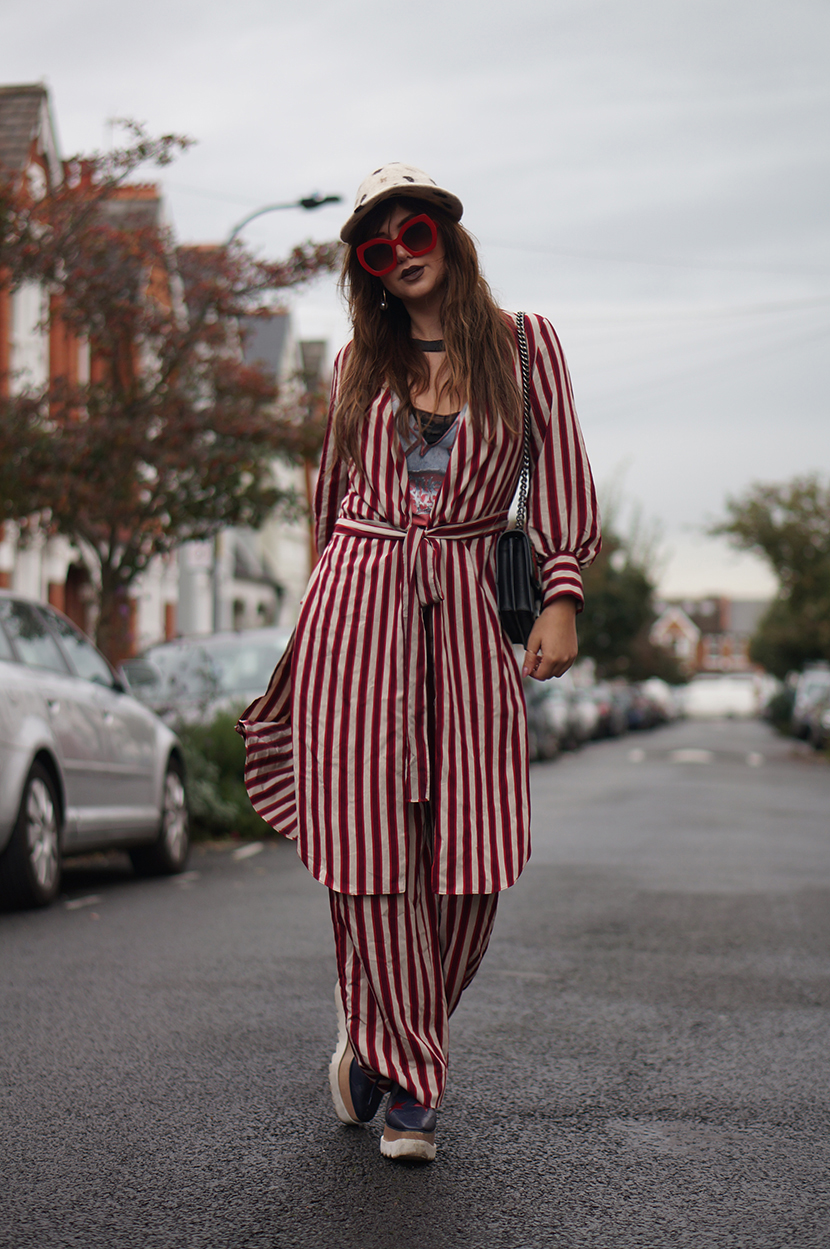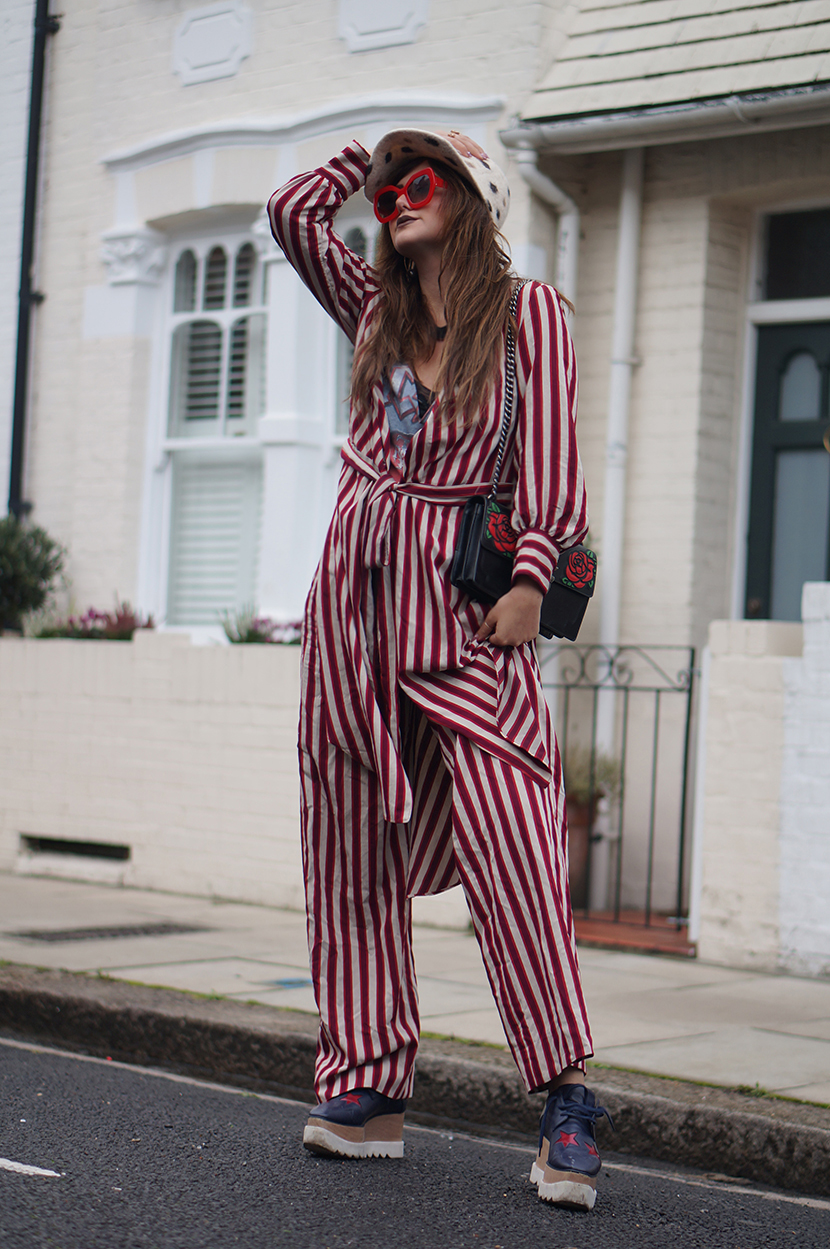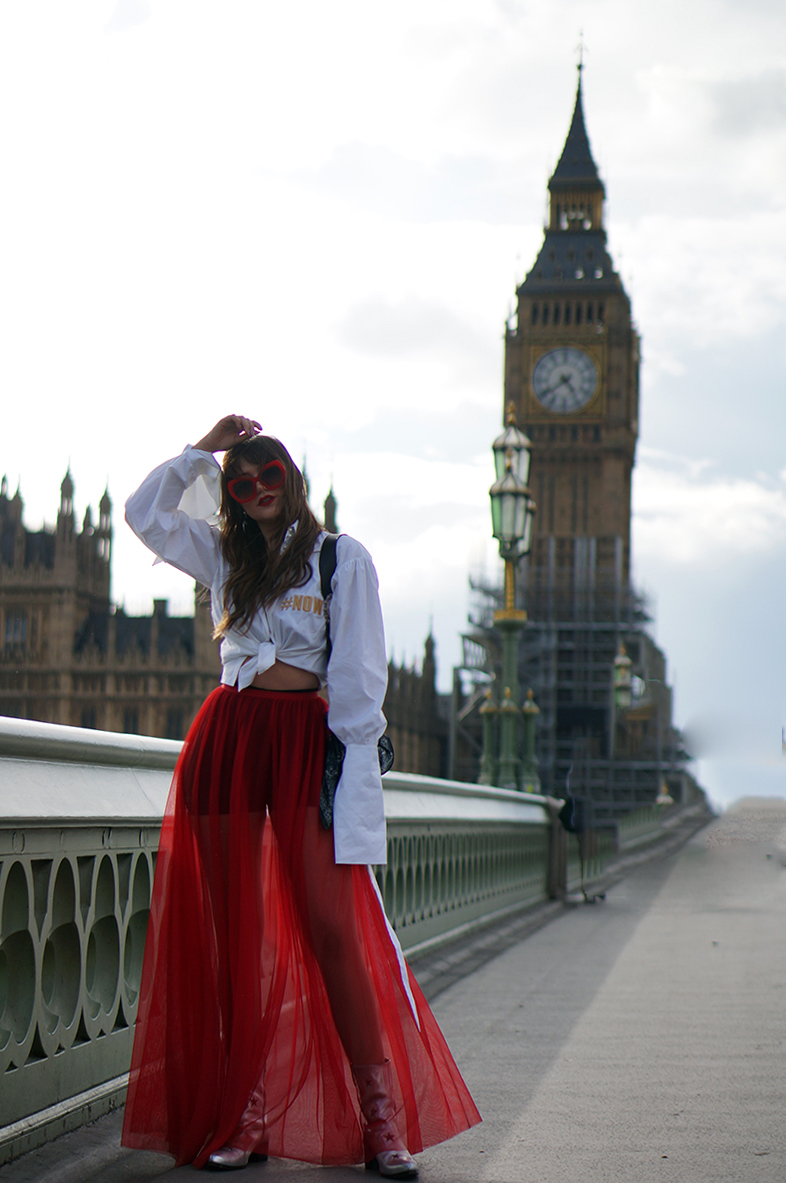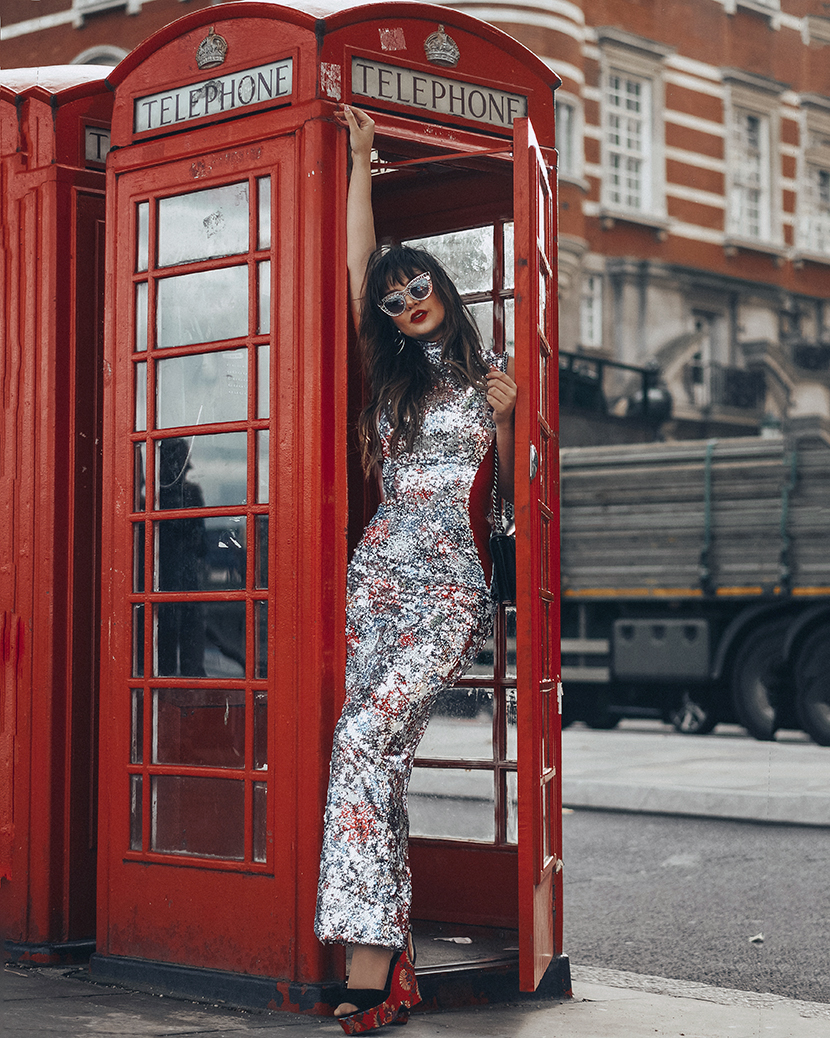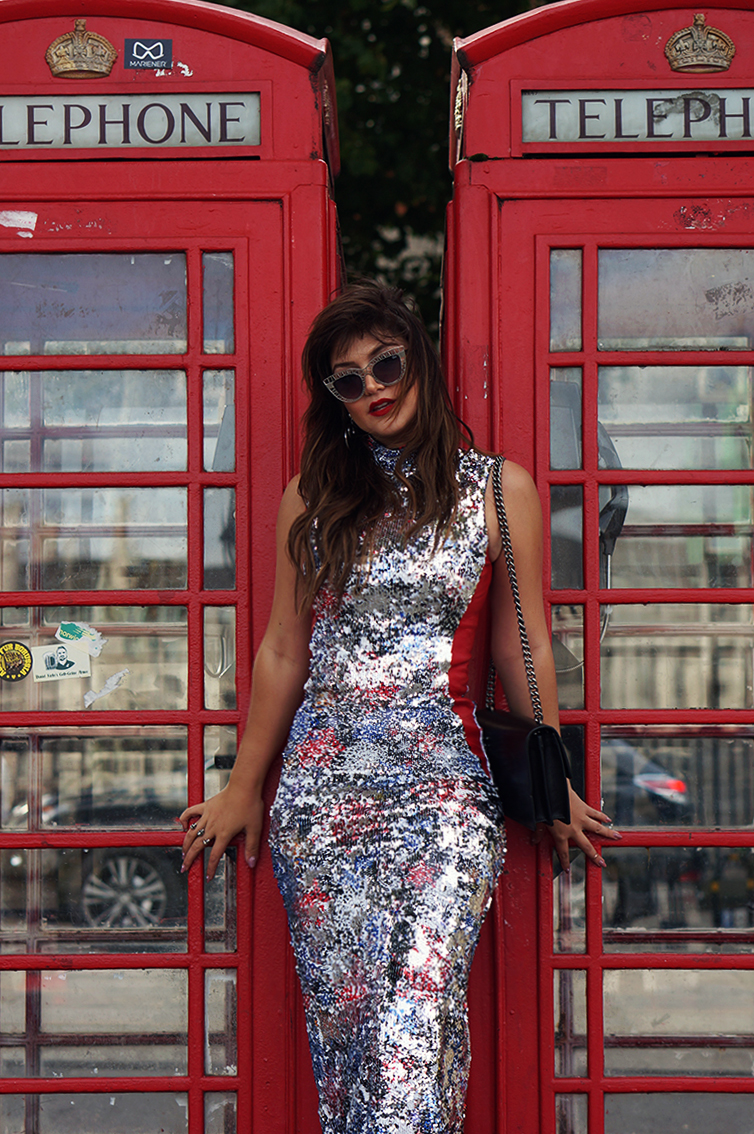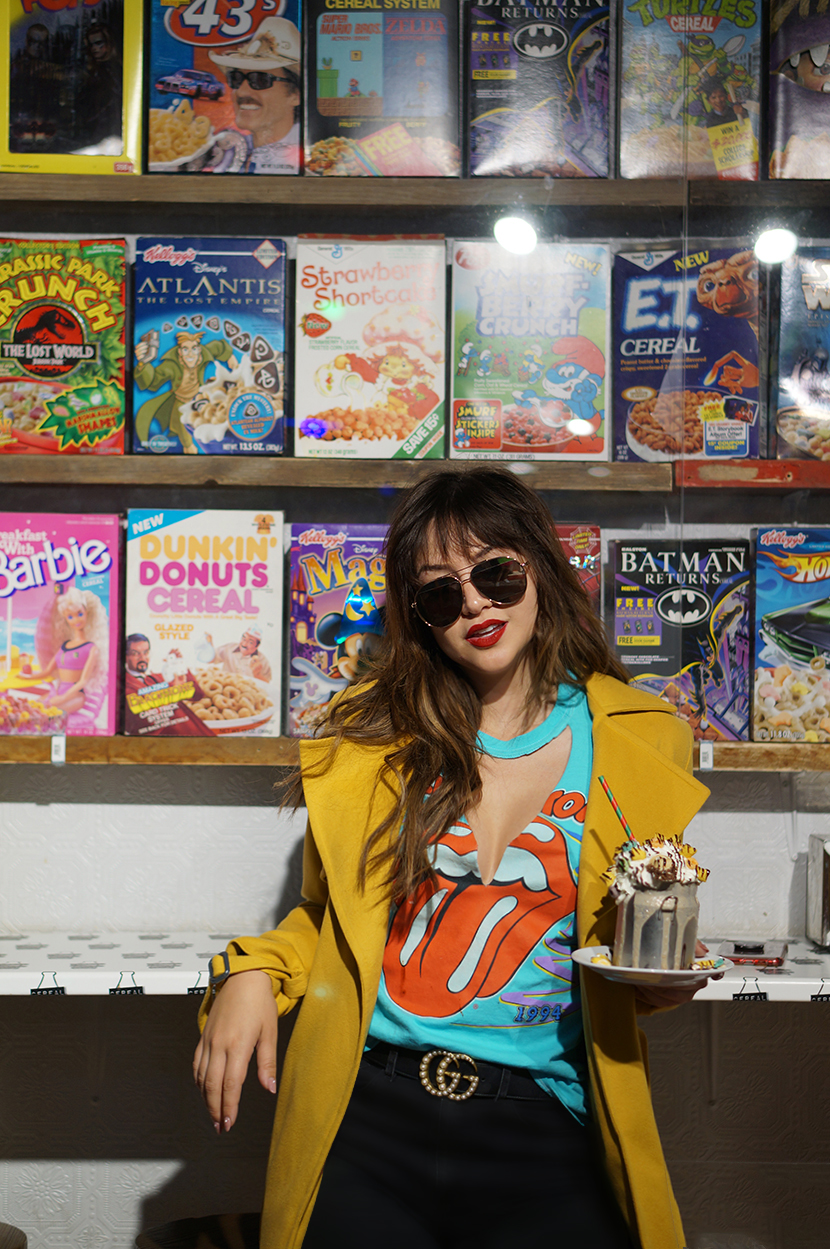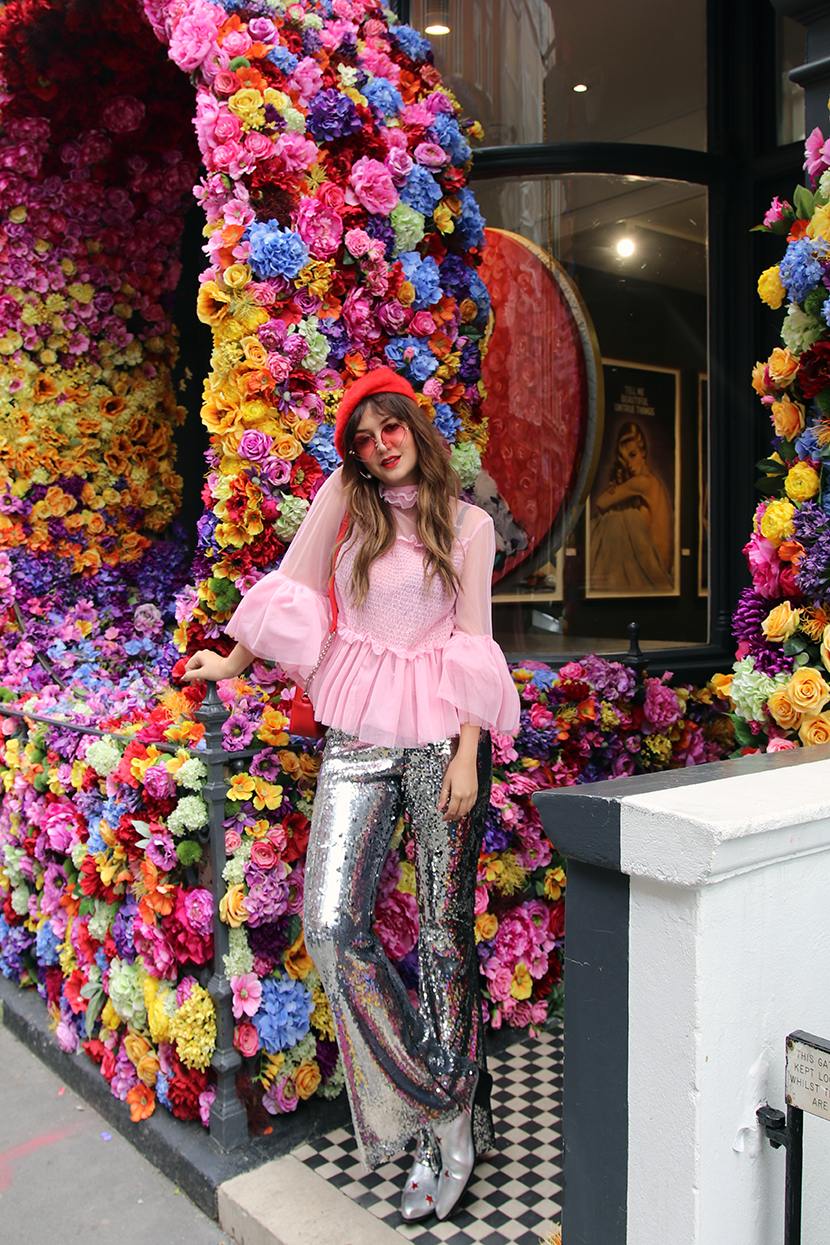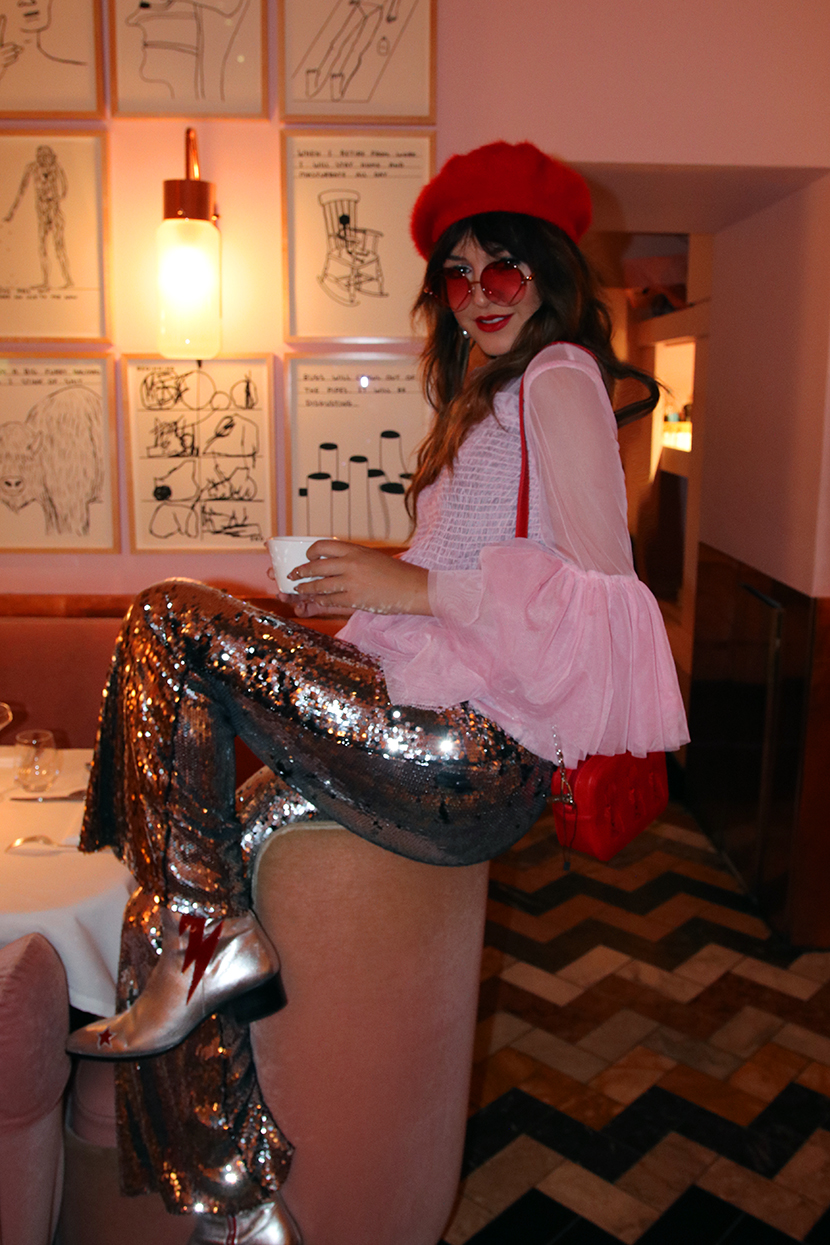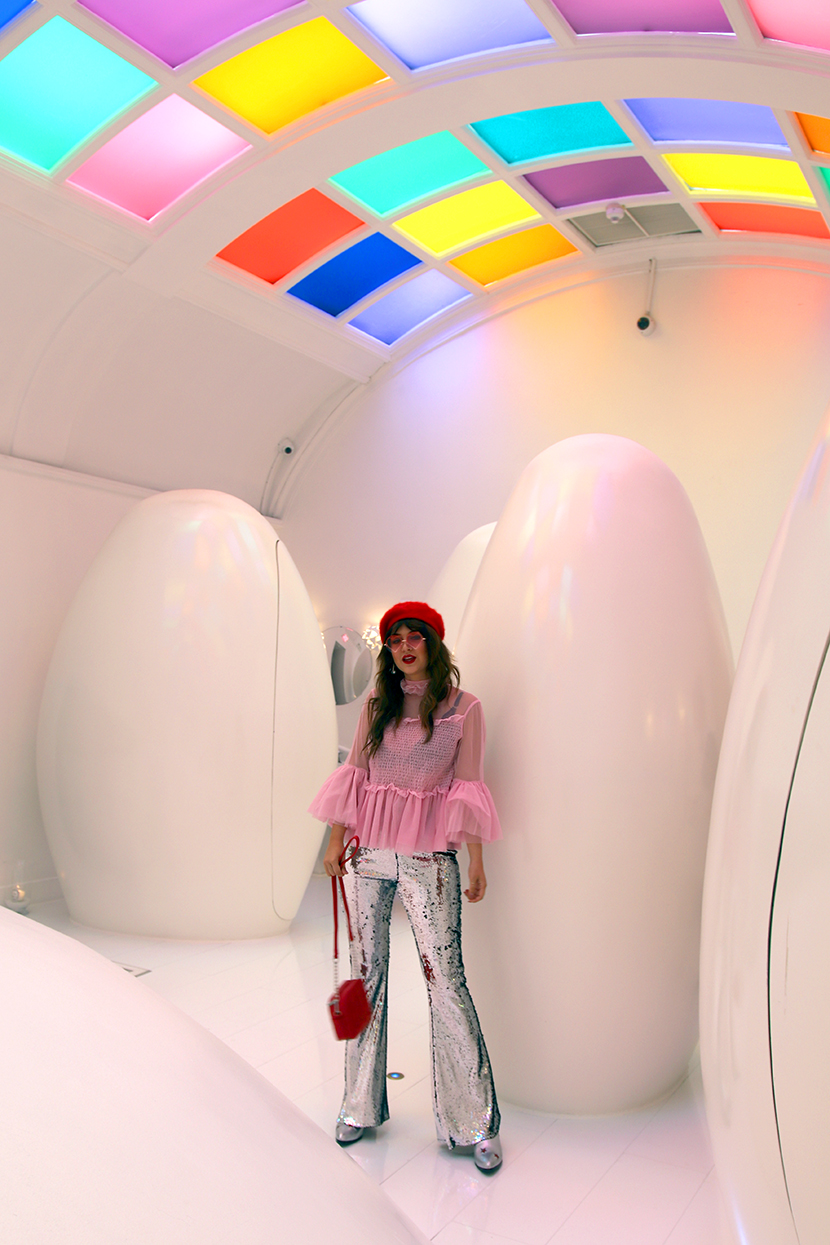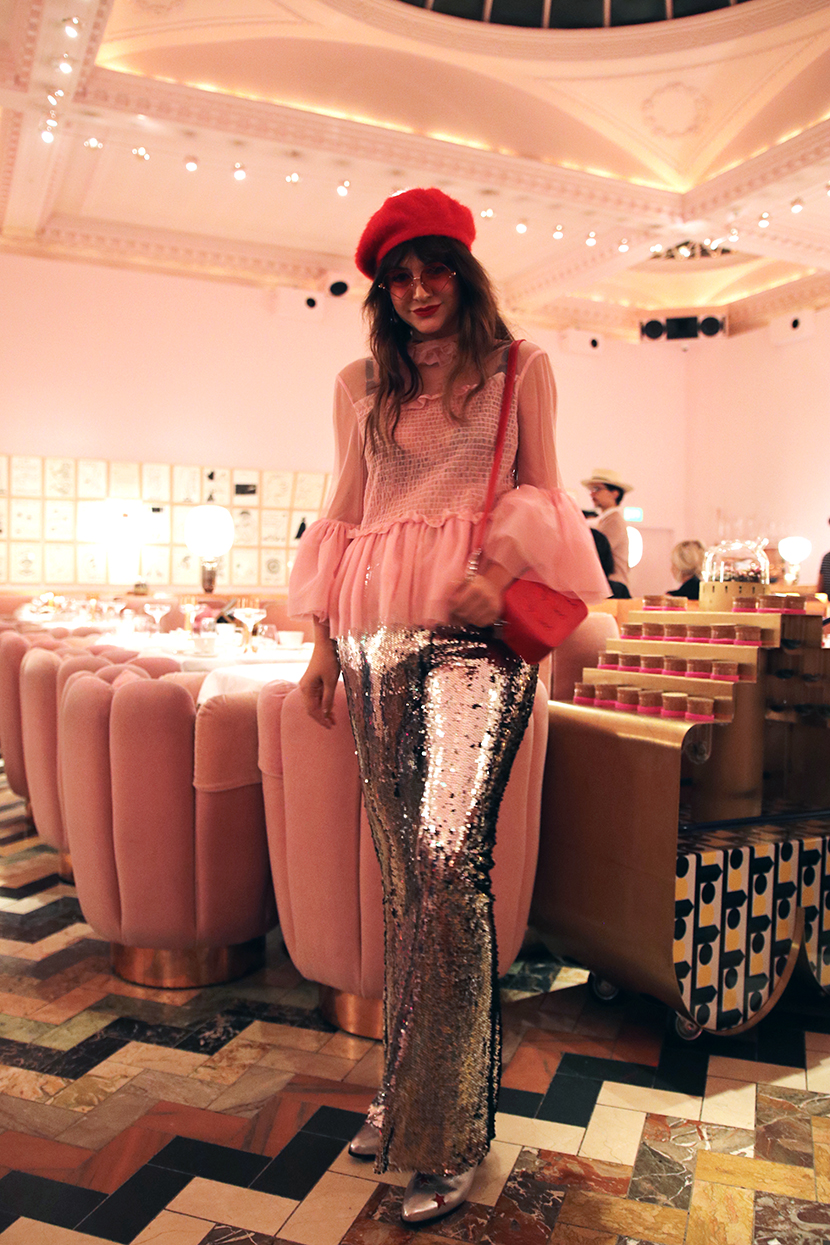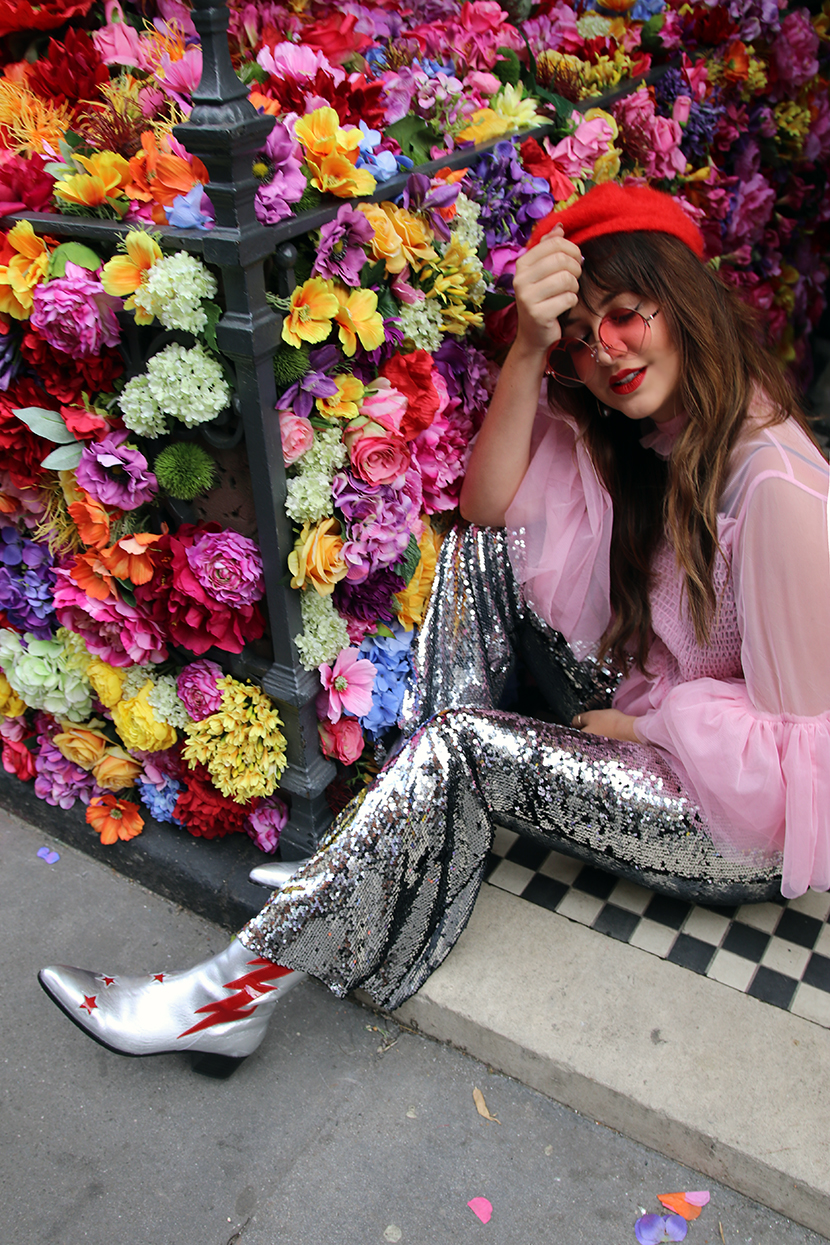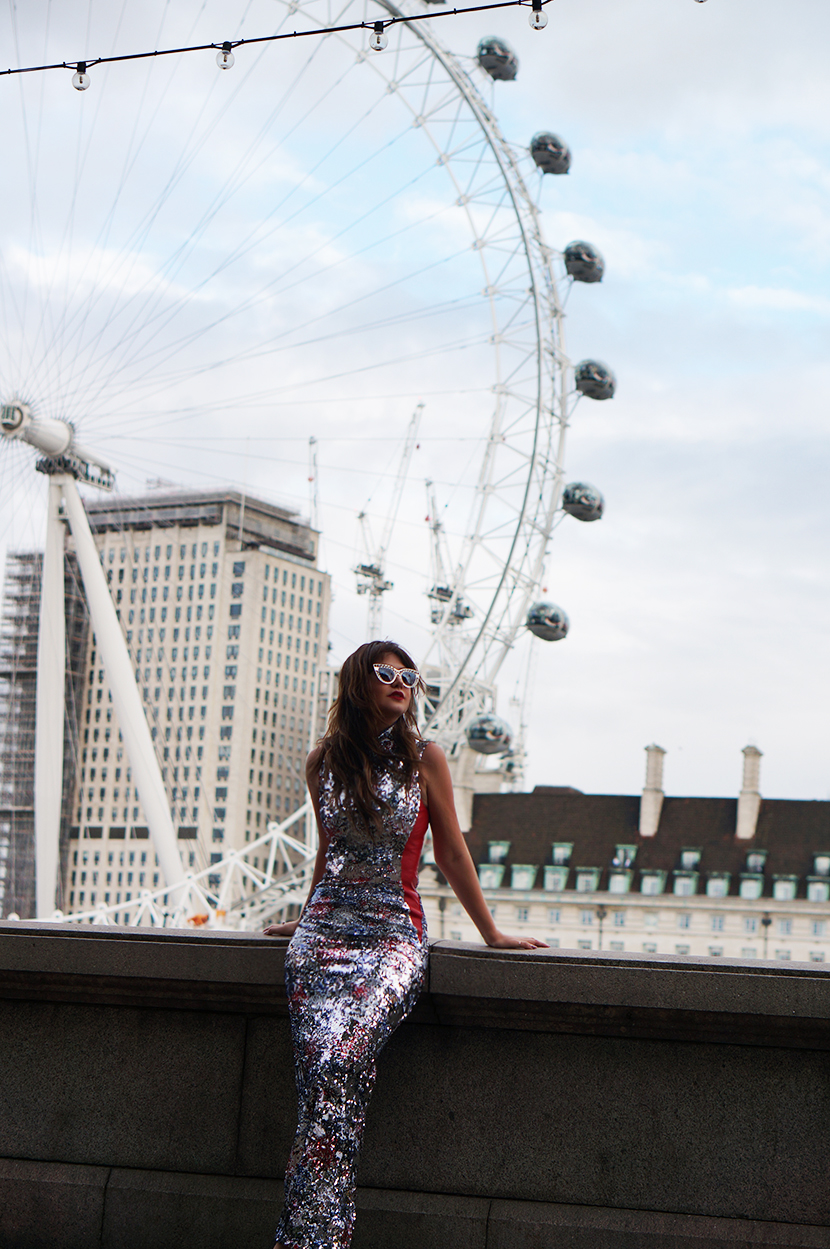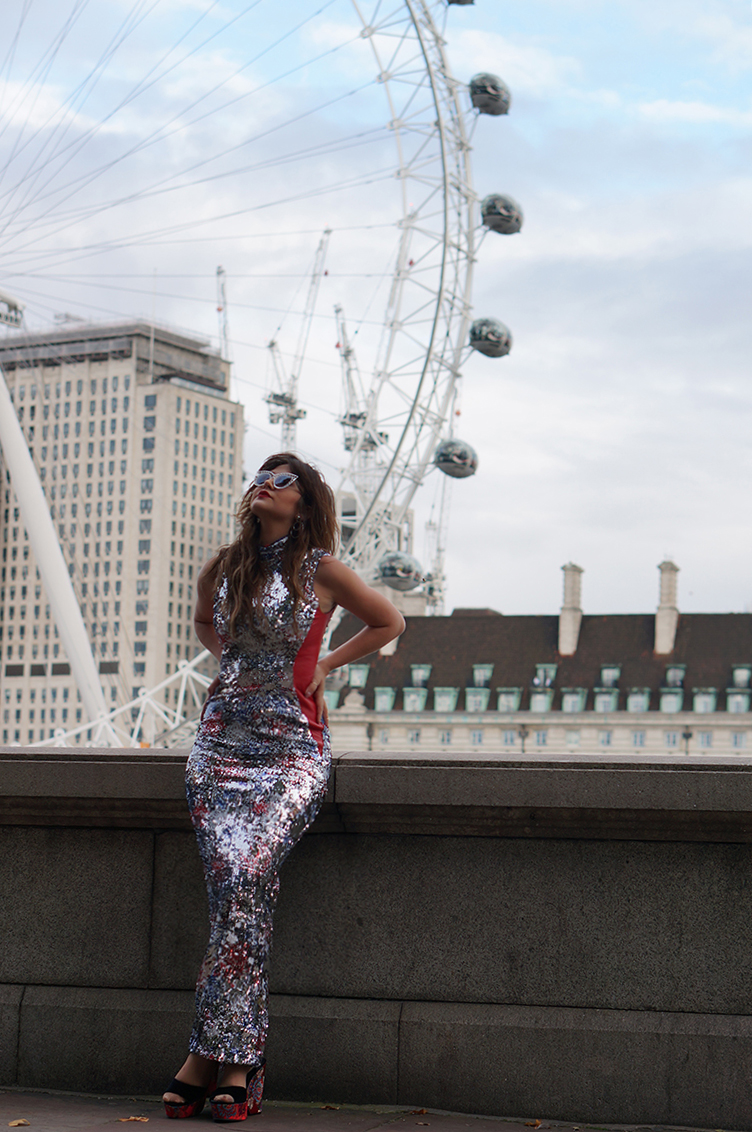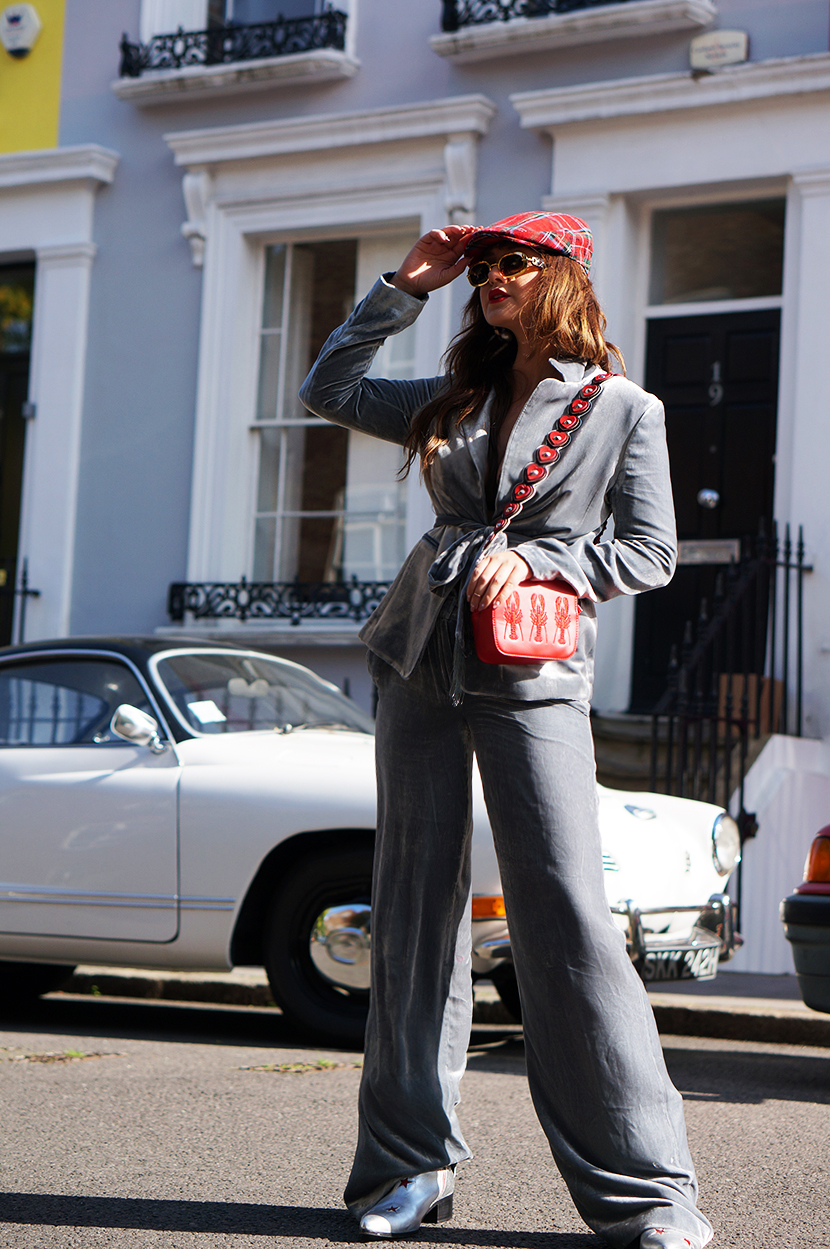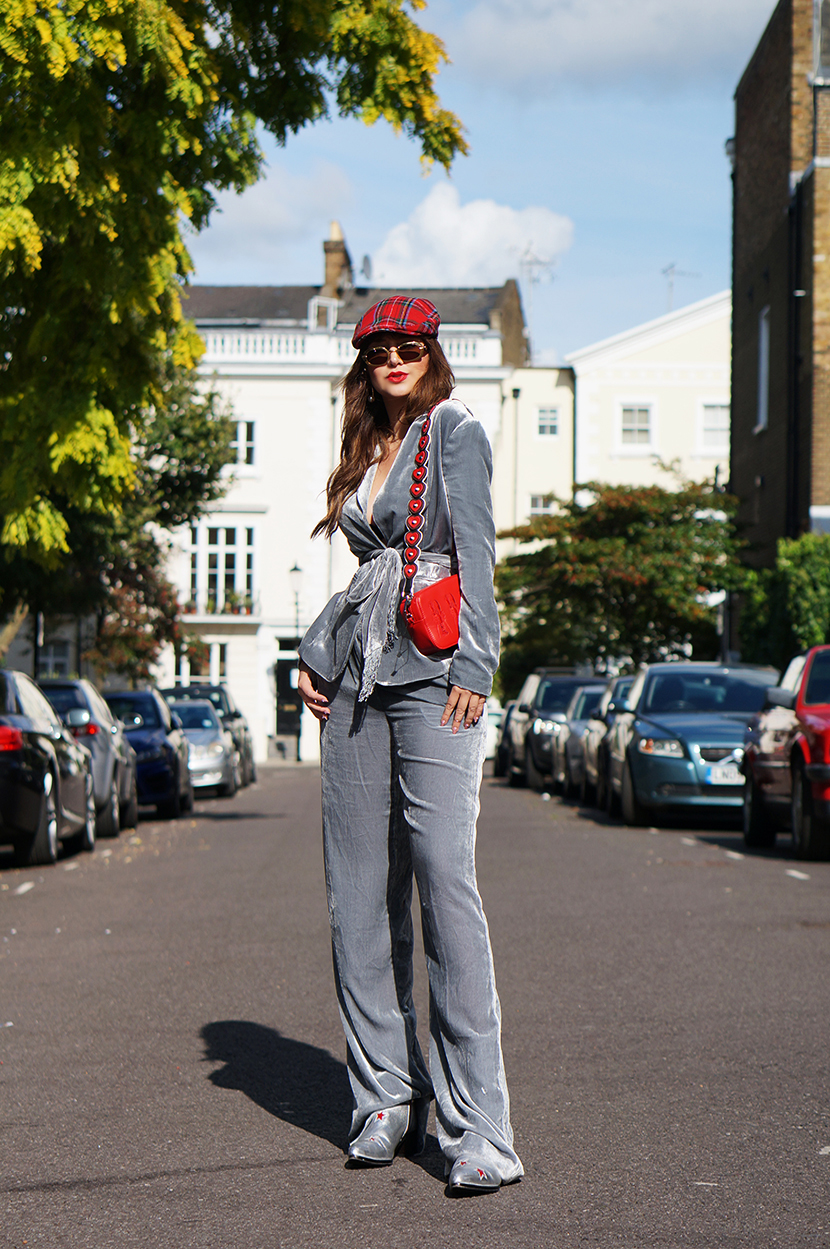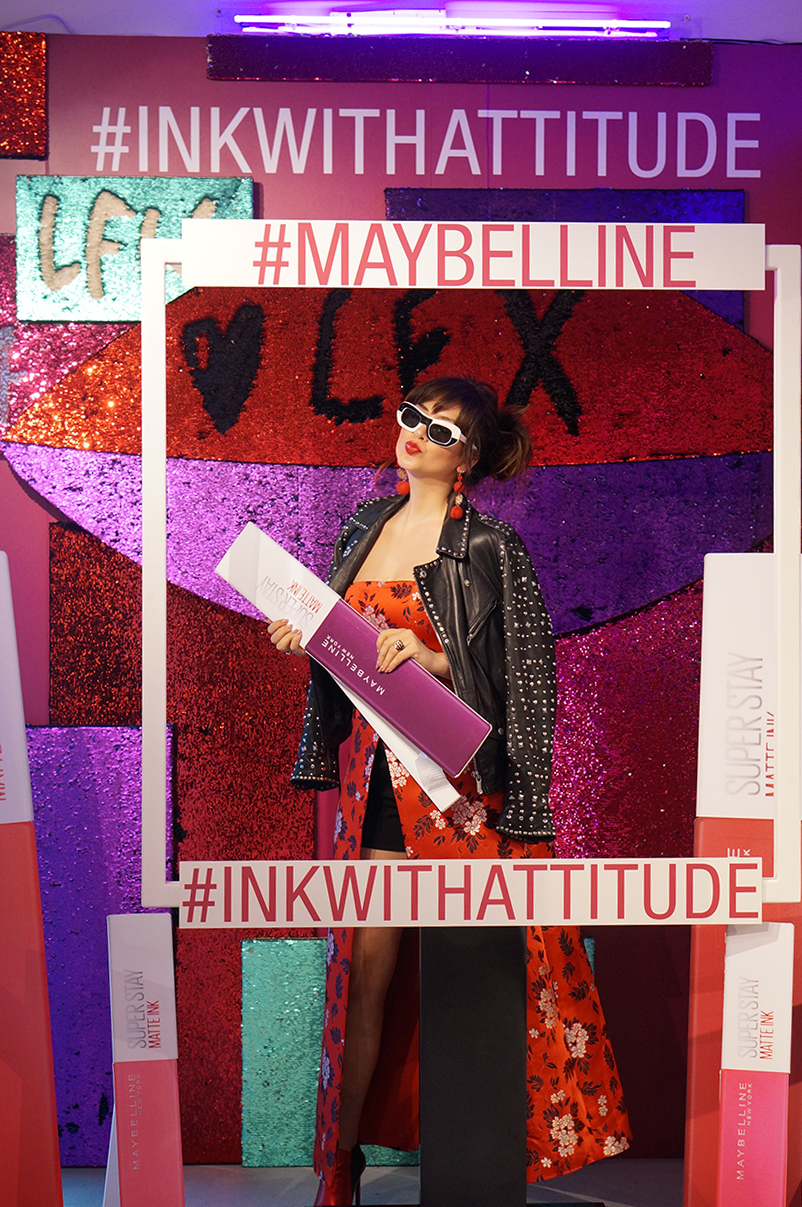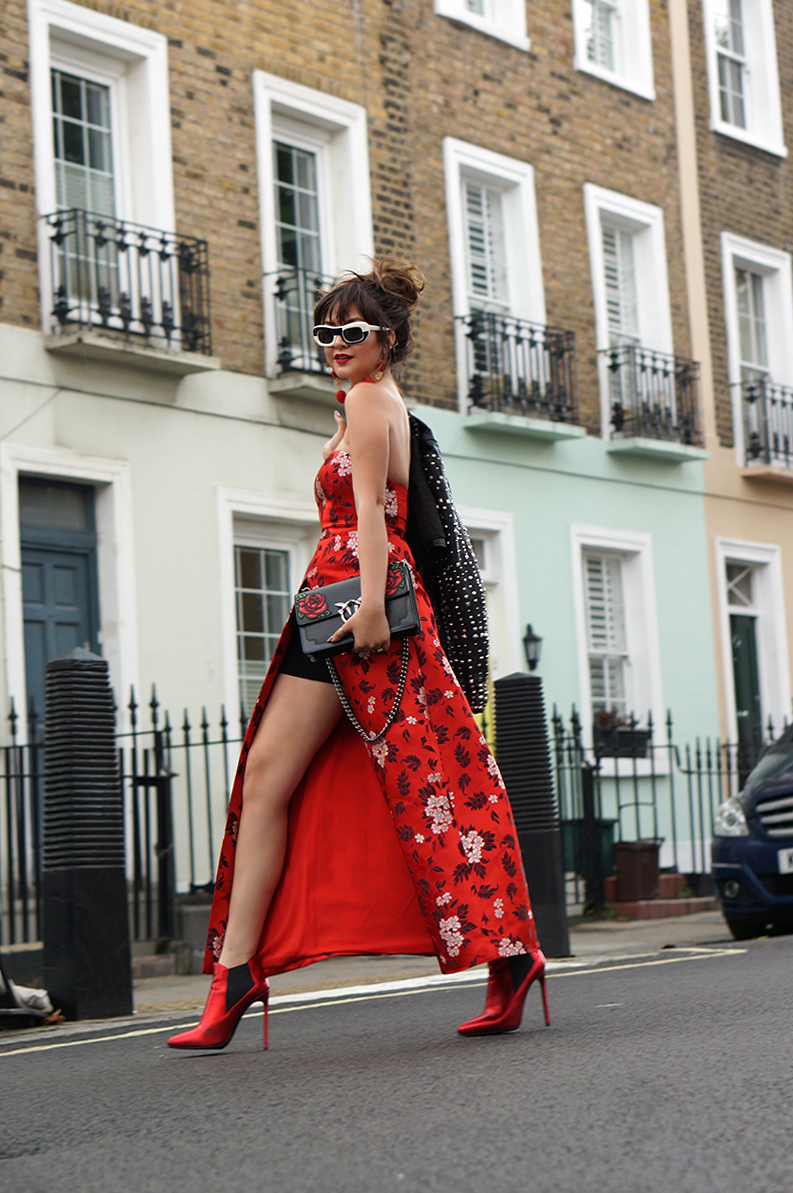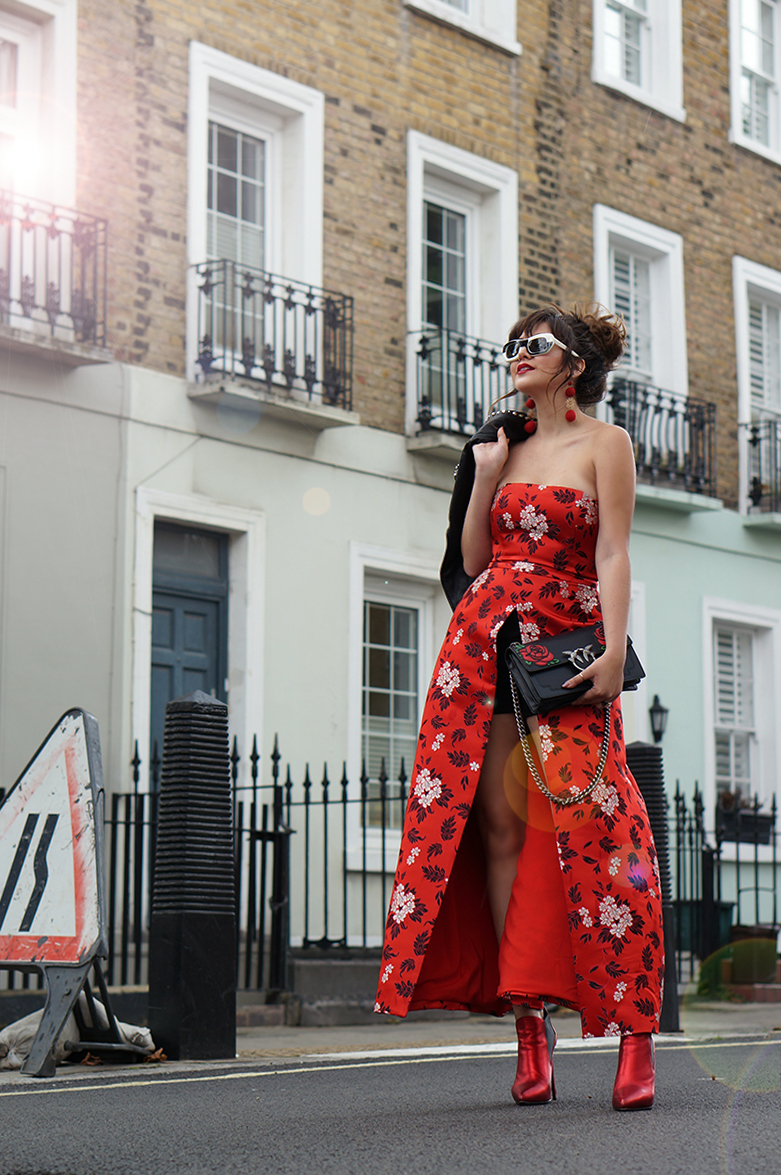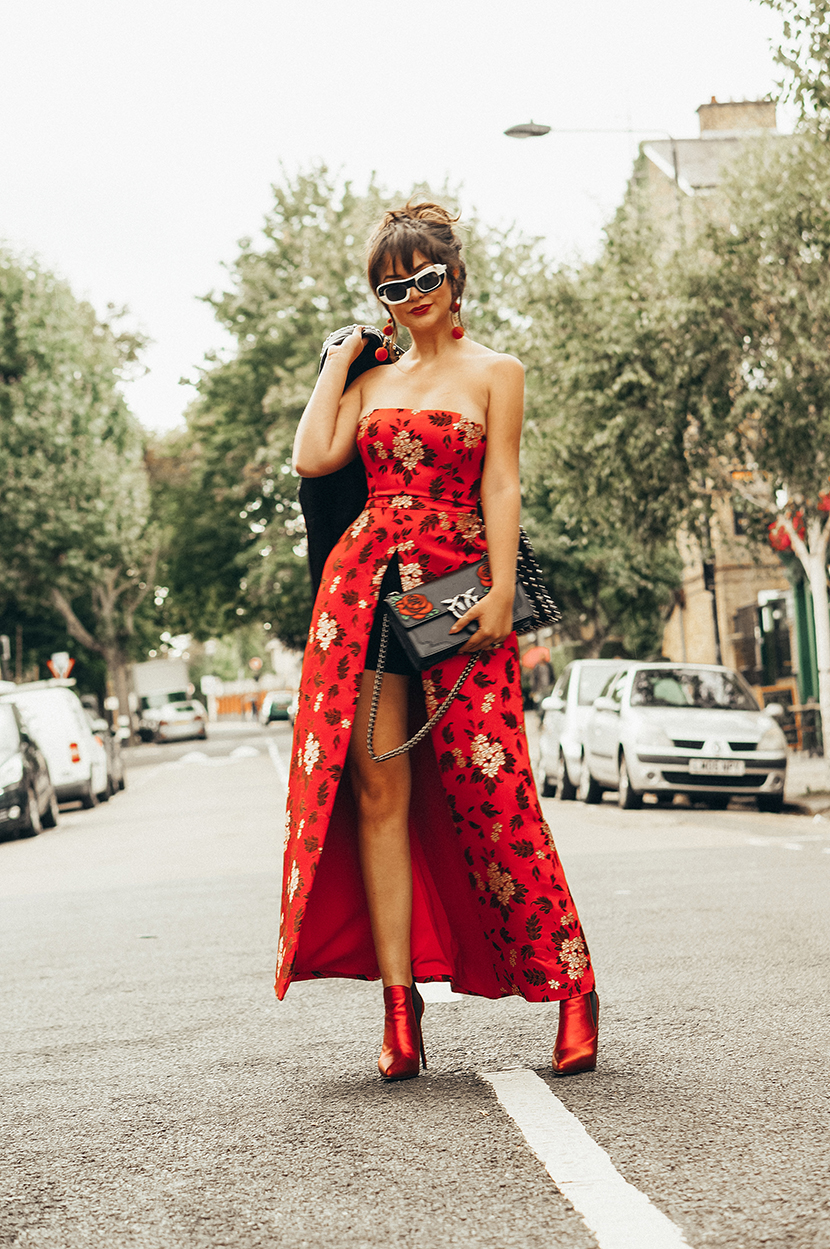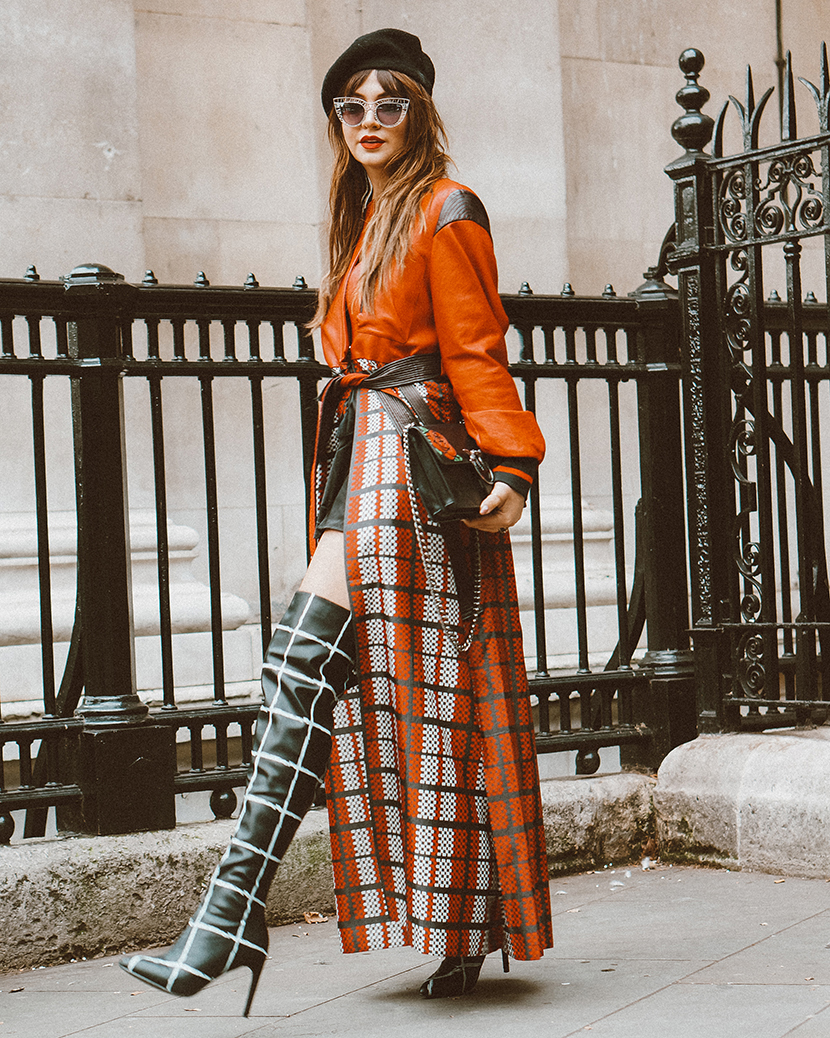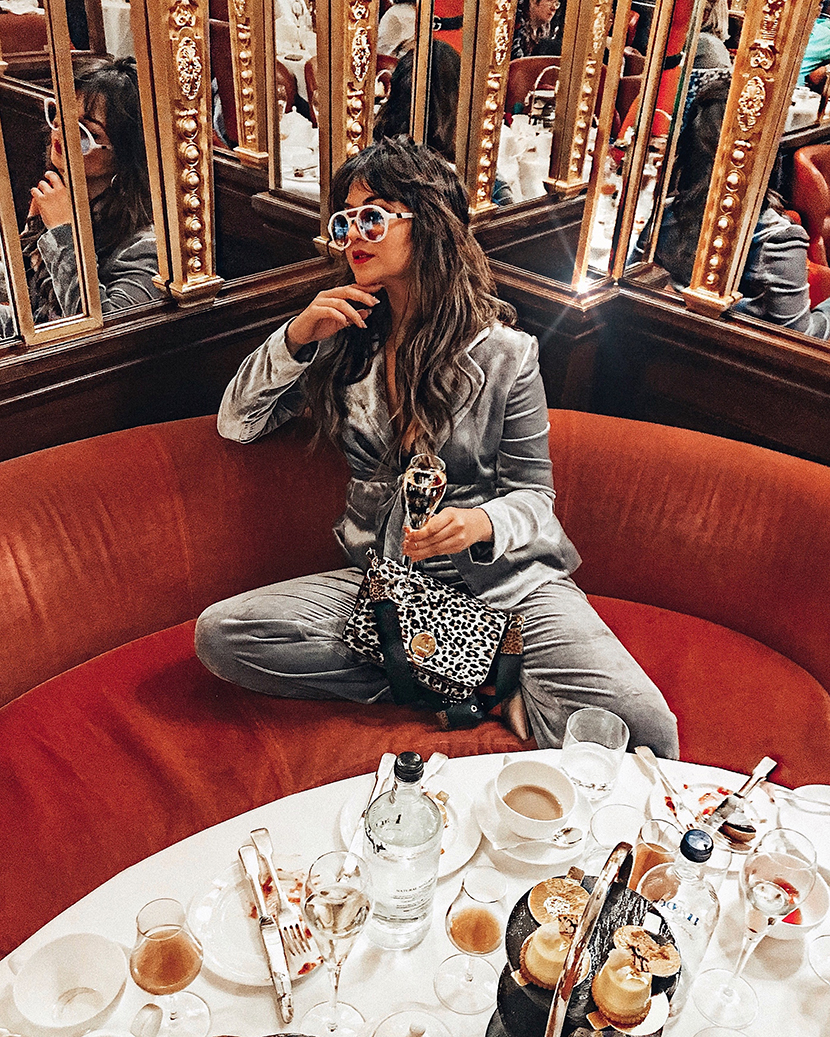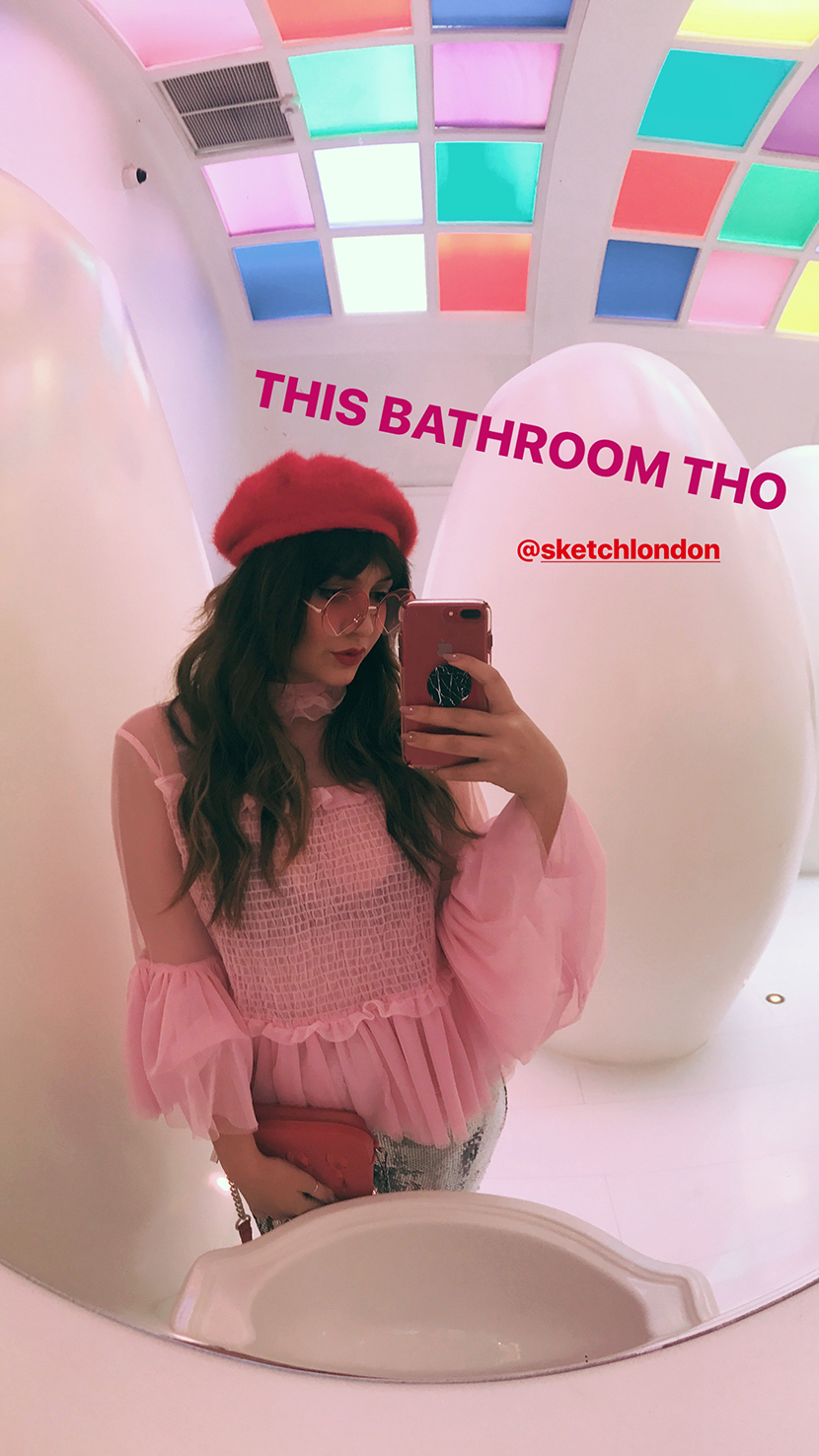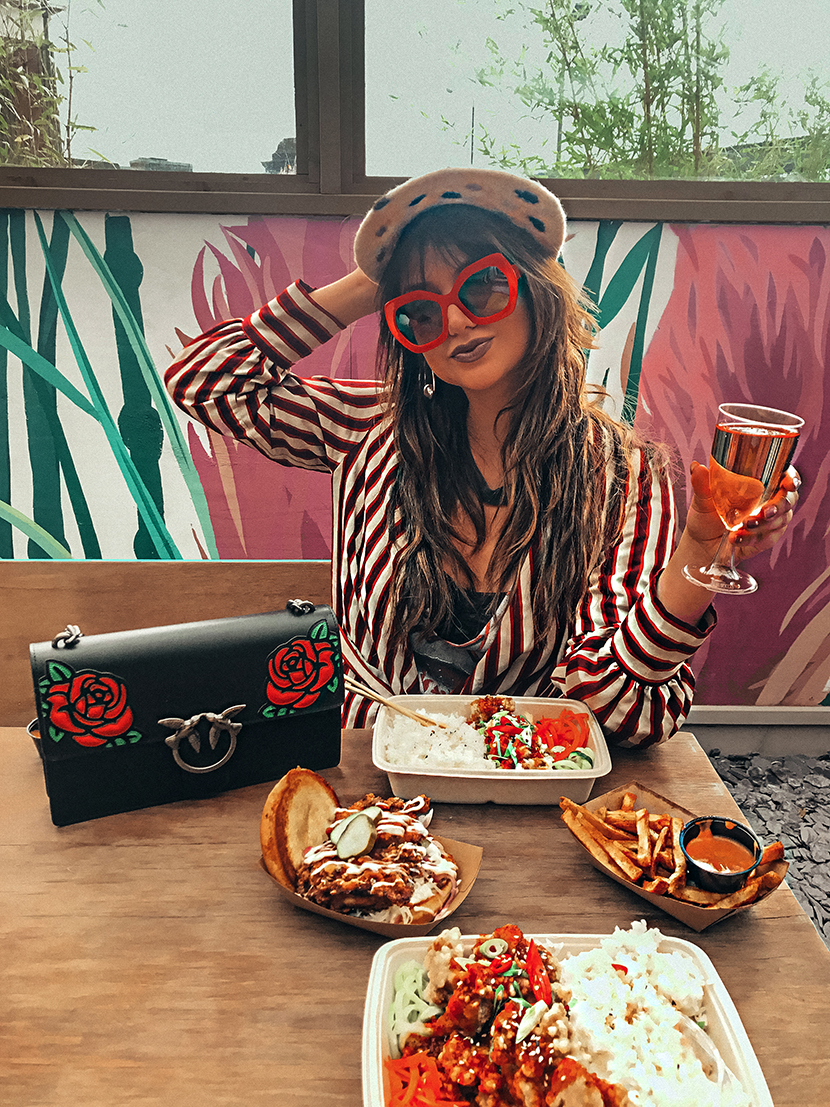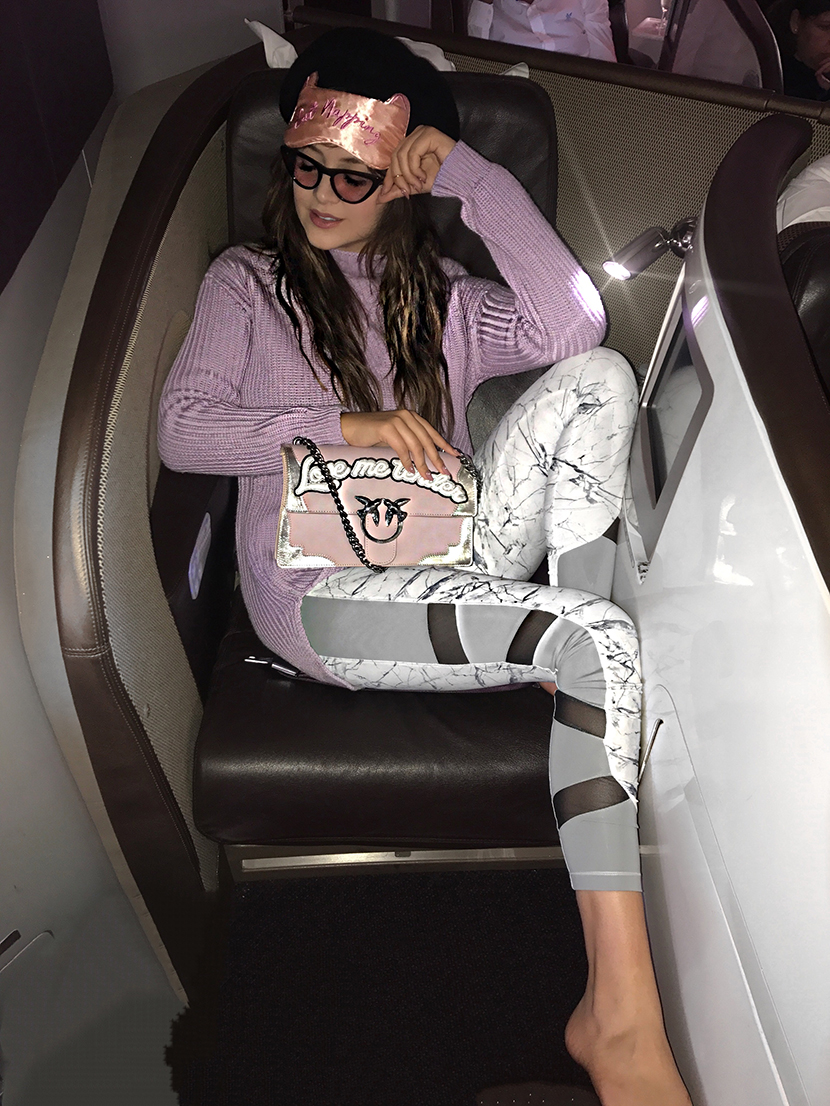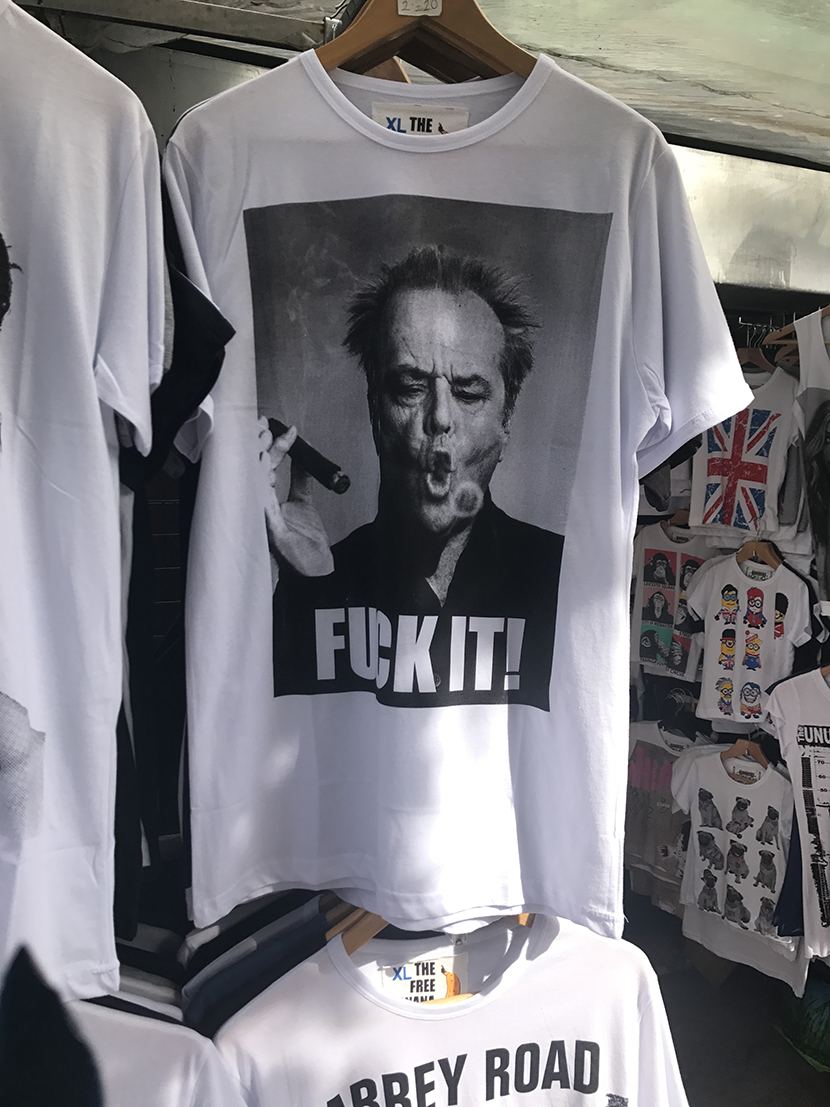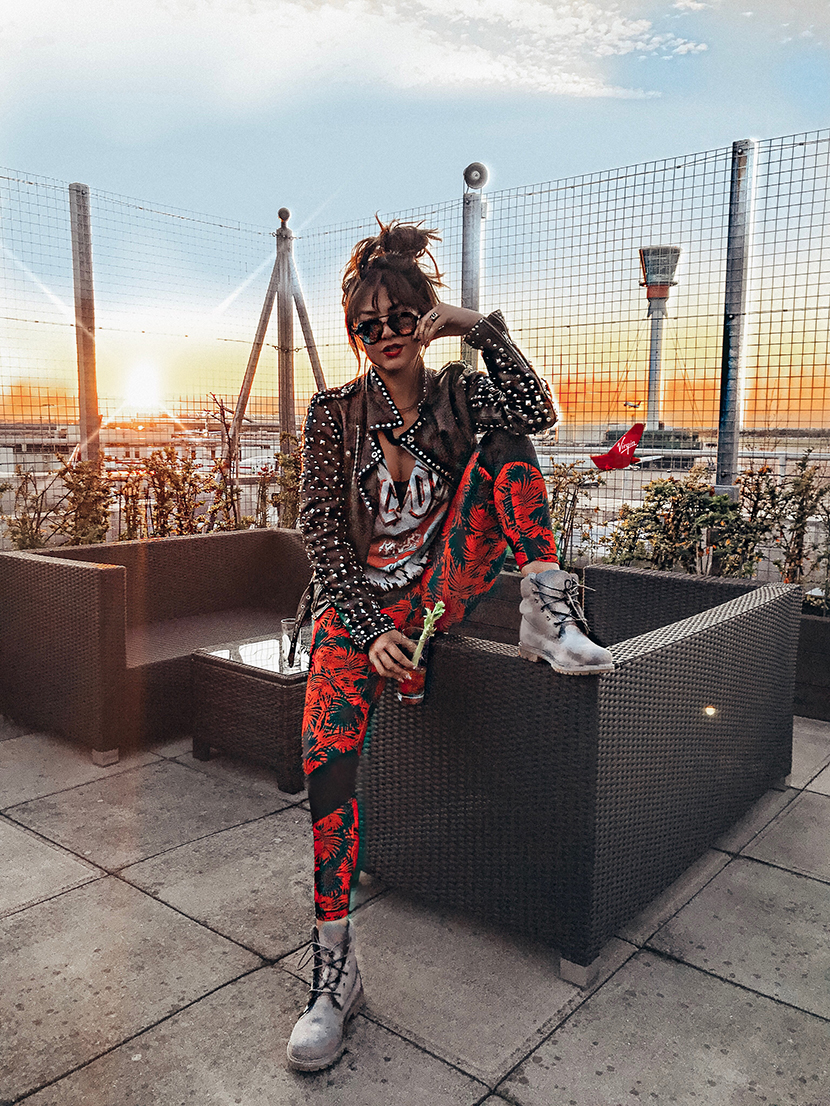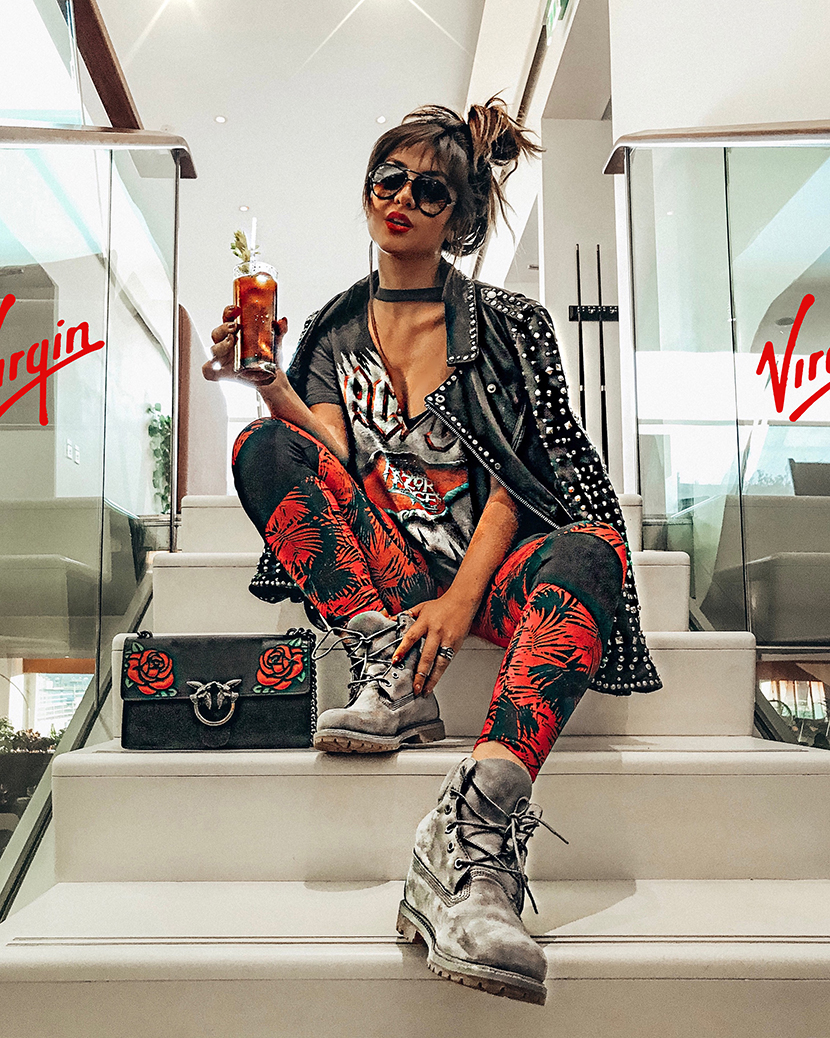 SHOP THE LOOK
Thank you MEYVYN, Virgin Atlantic, Karen Millen, ROKA, Sticks and Sushi, ASOS, Maybelline, for having me!