NYFW Day 5 OOTD
Although the snow was unexpected, it called for a bit of a fun wardrobe change! I love the snow, but it's so hard to dress warmly in the city because of the wind when walking to shows and attempting to shoot at the same time.
If y'all recall, on my Instagram @lexiconofstyle, I broke out this bad ass bomber jacket during Storm Jonas when I was completely snowed in. This jacket is a lot warmer than you'd think. I love the vintage classic vibe it was designed with.
I think that when you have a piece this classic, you can dress it up or dress it down, pair it with anything, and accessorize it or keep it simple. For NYFW I dressed it up with boots and my RMNYC personalized bag that I have been obsessed with this winter.
This jacket was sported in honor of President's Day, as NYFW happened to fall on the same week. As you can see in the photos below, I paired the bomber with dark tones and the Poppy Scarf which is on sale through the rest of the month. Use code GORED at checkout to receive a discount in honor of healthy heart month.
A post is on its way that describes my itinerary for NYFW day 5! Some hints: Karen Walker and KIKO cosmetics.
Xx
Lex
[Post contributed to by Jacqueline Kooser]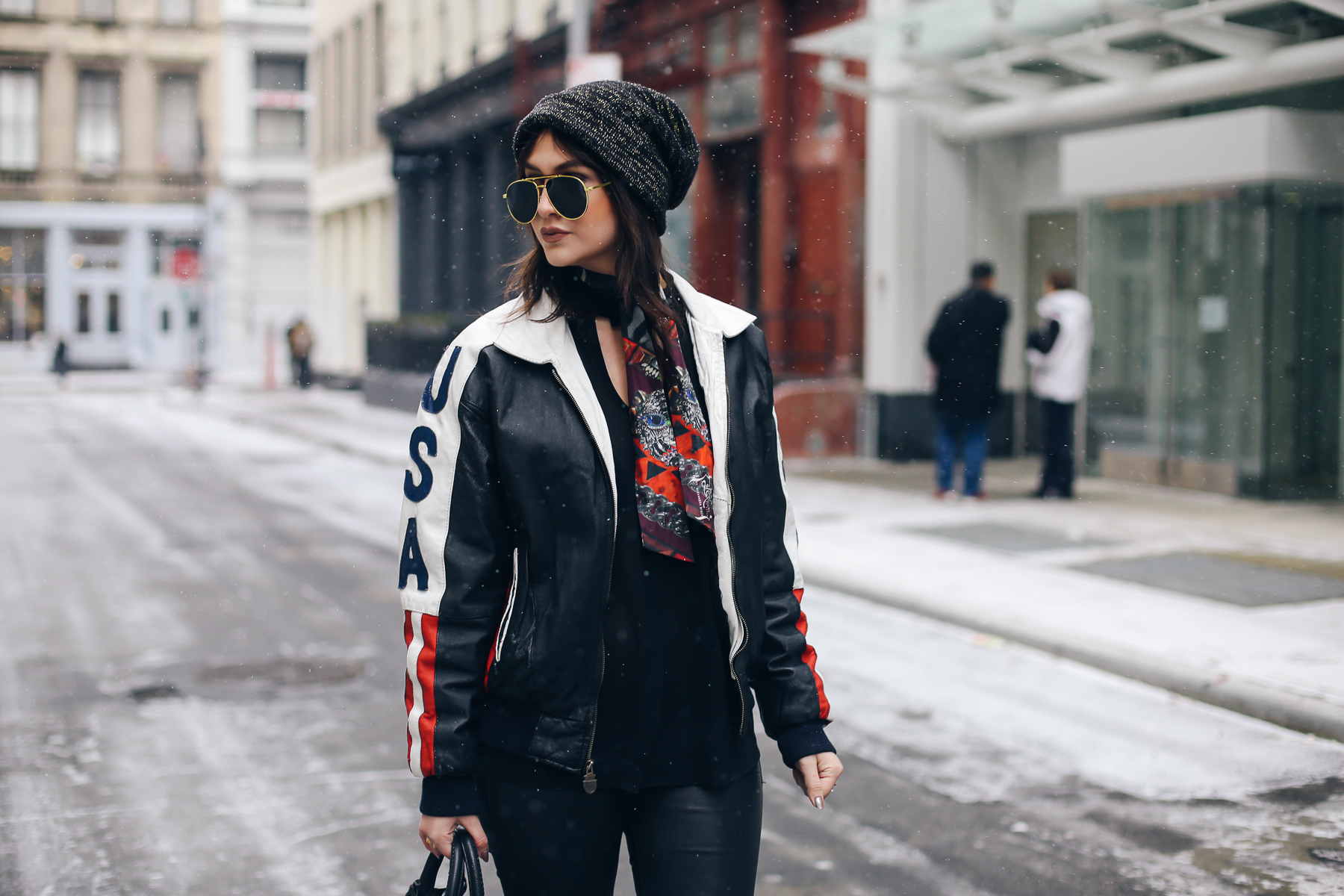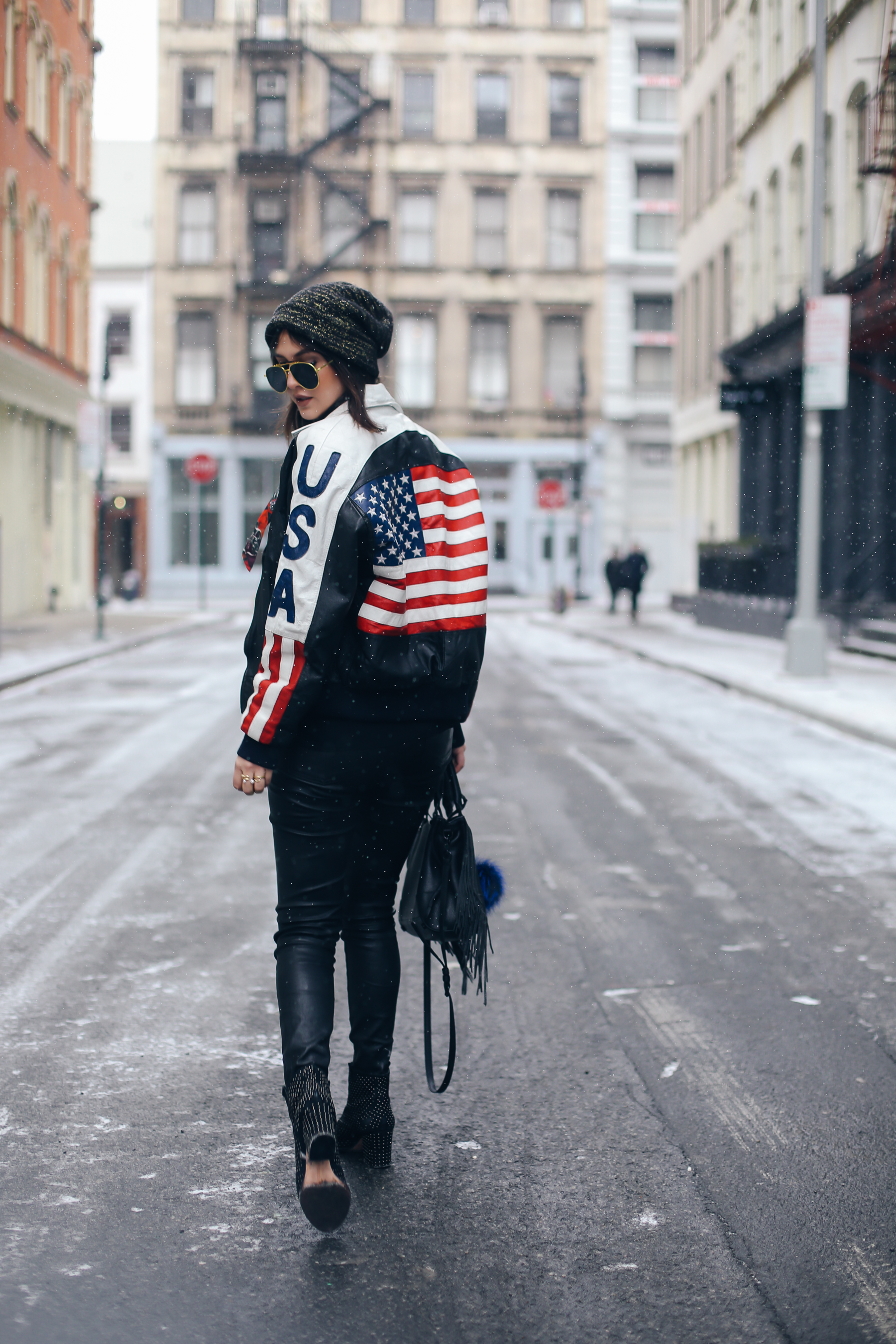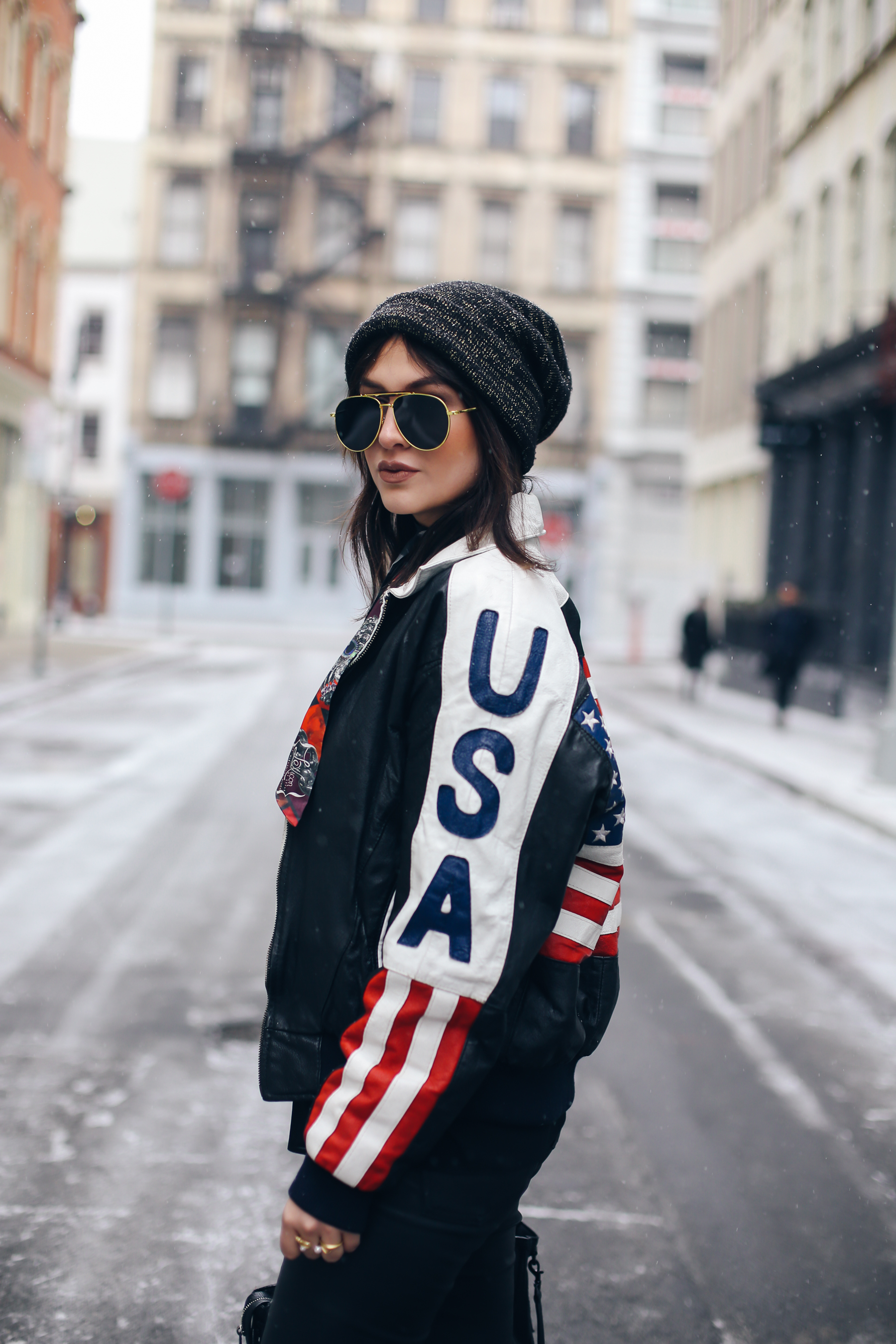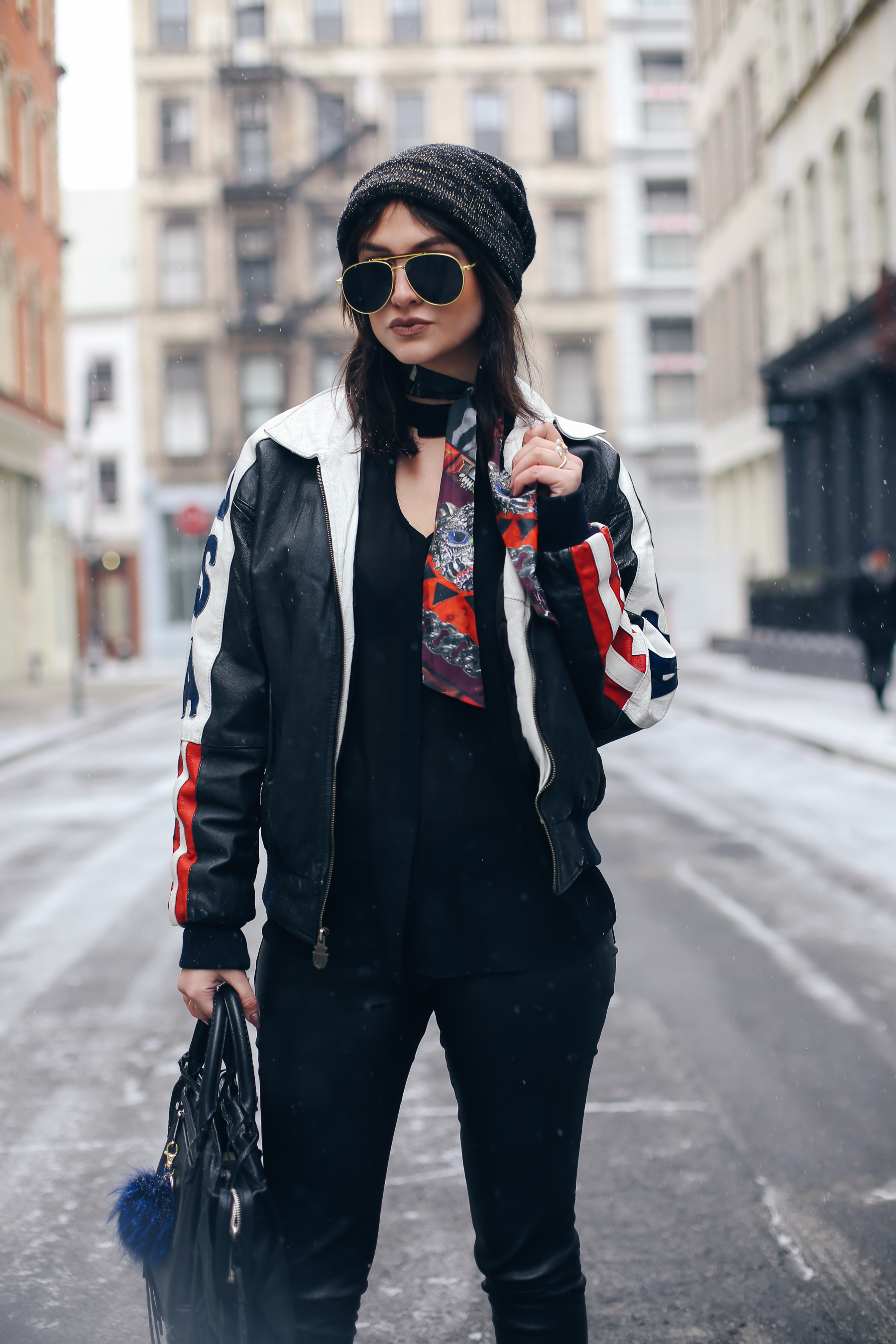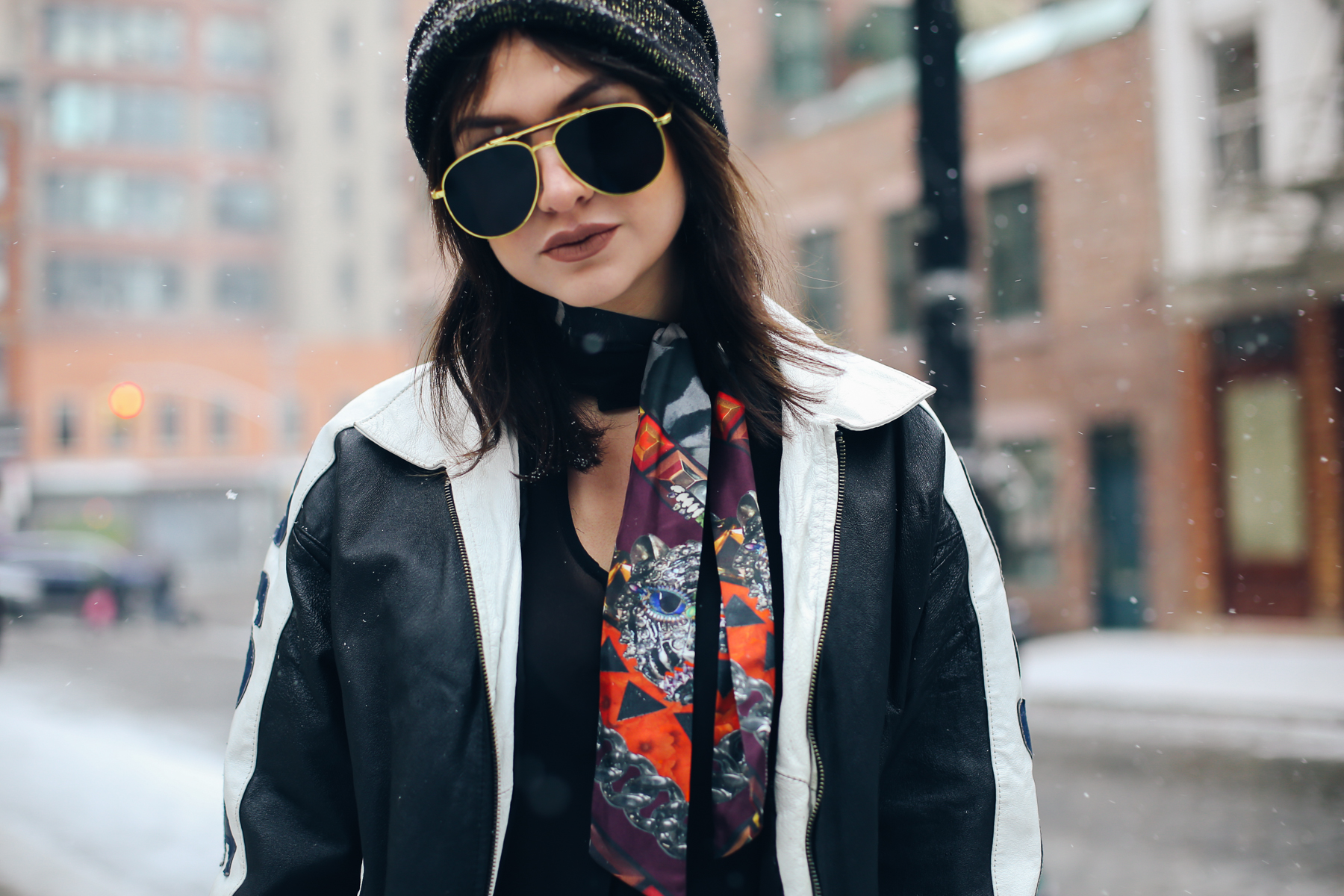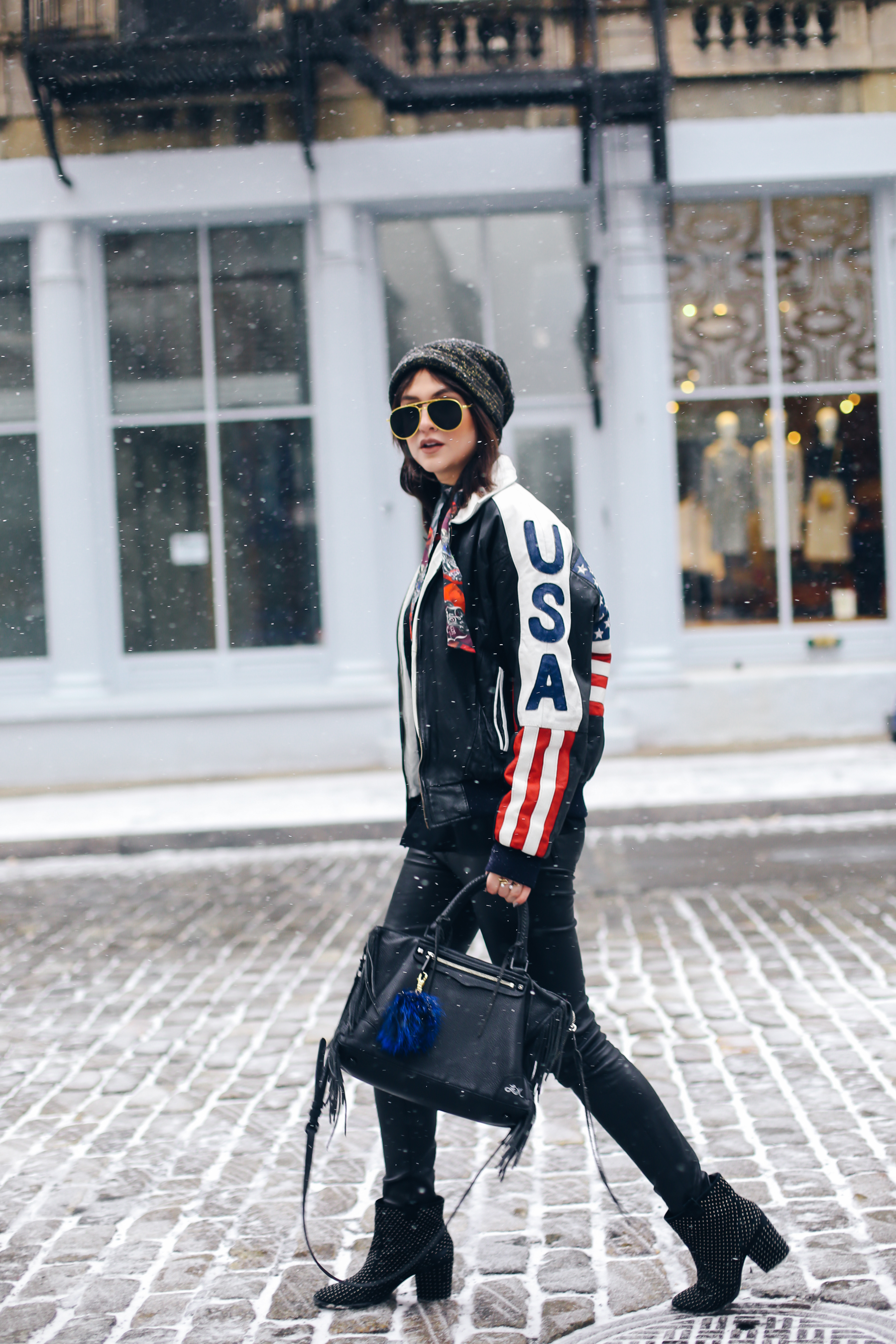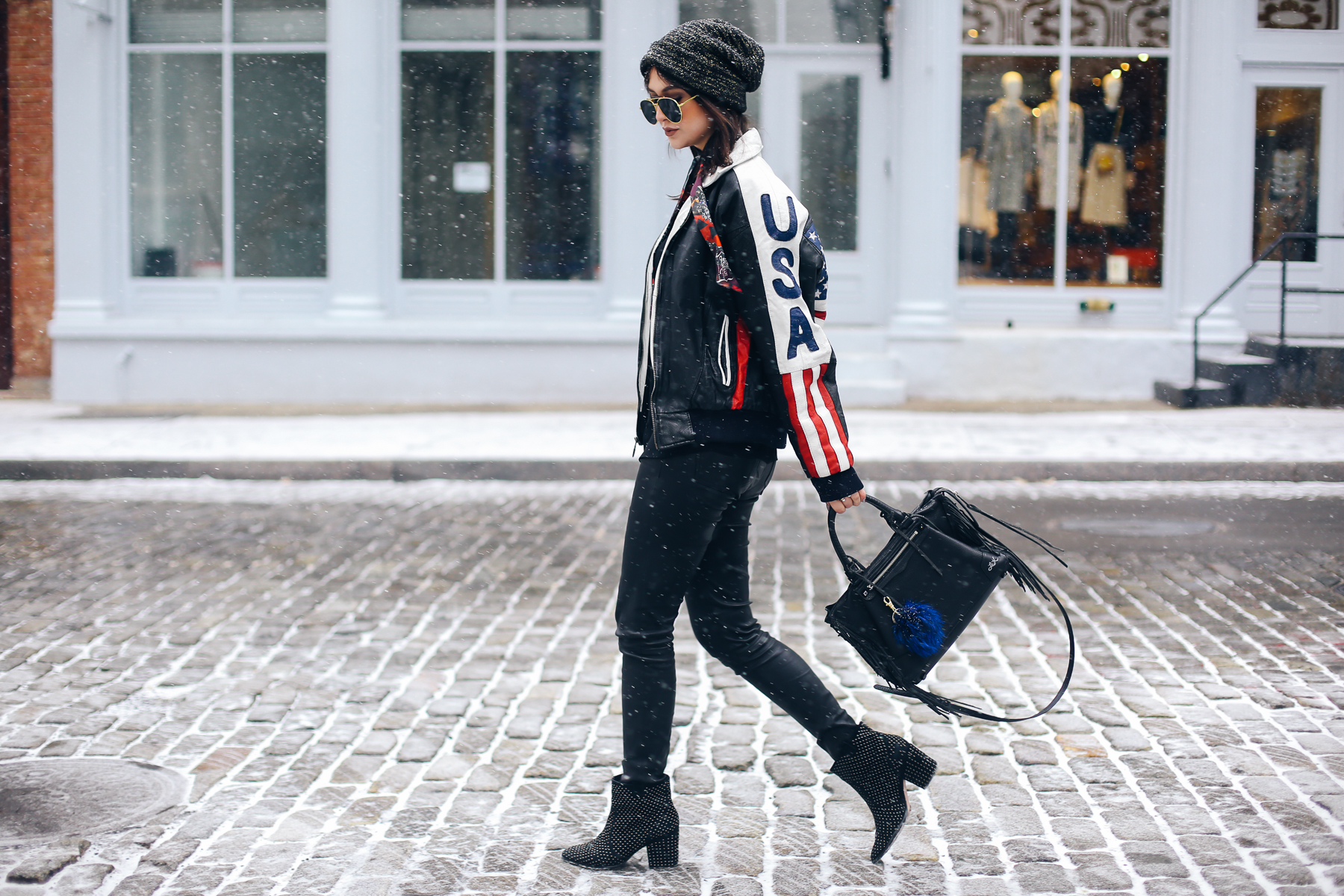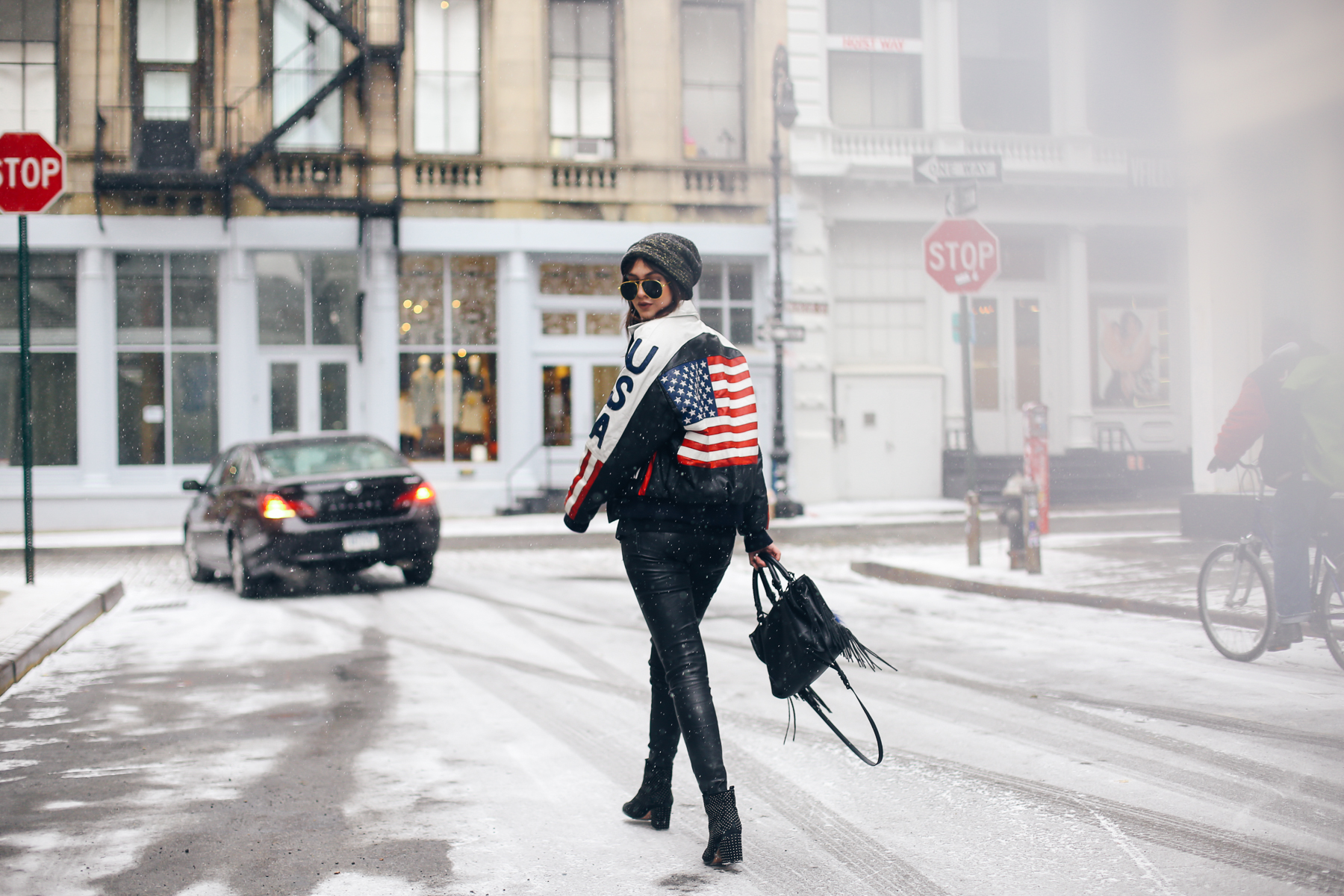 Recent Posts
17Nov
16Oct

03Jul