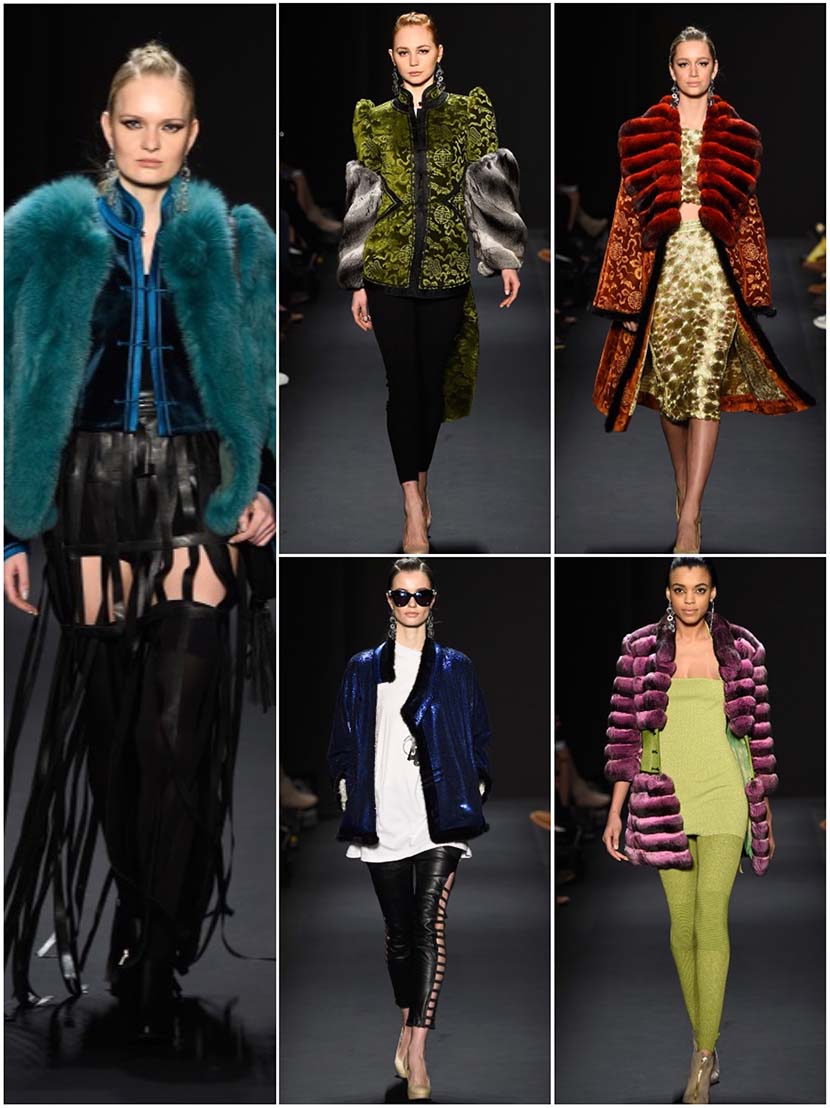 Mongol was definitely one of the more interesting shows I attended during fashion week. Like I mentioned in my other NYFW posts, this season I am going to be blogging about the shows a little bit differently – usually I choose my top 5 looks and share them, along with the photos that I personally took…which means I spend most of the show struggling to get a good shot rather than actually enjoying the moment. However, this time around I decided to leave my big camera at home and let the professionals in the pit handle all of the photography. No longer being saddled down by the stress of trying to capture blog worthy photos, I was able to actually live in the moment at the shows (while still taking notes and live tweeting my favorite parts of each collection). However, with regards to Mongol, I wish I had recorded the introduction to share with you all! But if you follow me on Snapchat then you got to hear a little bit of the Asian dub-step rap music that played before the clothes came out.
This collection was full of eccentric pieces and oriental motifs. Although I would not necessarily wear a lot from the collection, I do appreciate the color and creativeness of the line. I felt like it was sort of all over the place but I really enjoyed the bright colors, especially the furs. Although the flow of the collection was slightly sporadic, the story was very concise. All of the Asian motifs and silk materials communicated a strong Mongolian influence. My favorite look was the teal fur with the fringe skirt.
Trend alert: Lots of colored fur and fringe!
In need of your daily dose of Lexicon? Want to join me during the exhilarating chaos that is fashion week? Interested in daily peeks at my #ootd's? Then follow me on Snapchat @ lexiconofstyle
Photos from mbfashionweek.com 
SHOP THE LOOK
Notice
: Undefined index: widget_max_width in
/var/www/wp-content/plugins/shopbop-widget/lib/CoreWidgetPublic.php
on line
101
JUST ARRIVED

<
>
SHOP SUNGLASSES
Shop Pared Bigger & Better Sunglasses
<
>
Recent Posts