My 5 Travel Essentials
Traveling is absolutely my favorite hobby but let's be honest… The packing is not. I am the worst over-packer ever but there are times I really need to limit myself.  Rest assured, there are 5 items in my suitcase that I will never leave behind.
A little black dress

Because you can dress up or down a little black dress with some heels or sneakers no matter where you are! It's the perfect blank canvas to work with.

A Lexicon of Style scarf

(or any statement scarf for that matter)

A scarf can change up your entire look because you can tie it in so many ways. You can wear it on your head as a headband to be more boho-chic or tie it around your neck if you're feeling a little more Parisian! The possibilities are endless with this accessory.

A hat

For those days you just have a bad hair day and need to cover it up! Because let's be honest… We all have them.

My T3 Whirl Trio Interchangeable Styling Wand

Almost anywhere where you stay, especially if you stay at the Radisson, you are guaranteed a blow dryer but one thing I always need is a styling wand. The T3 Trio is perfect because it is space-efficient to pack and it's a great way to style your hair in multiple ways with just one tool.

My Wander Beauty Prone To Wander Lipstick Kit

Lips are a necessary accessory to any outfit. Wander's duo lipsticks are PERFECT for traveling because they have a daytime AND nighttime color in one lipstick. Lipstick is my one makeup item that I never leave the door without!
All of my travel essentials are items that can be used in multiple ways for different occasions while you are out traveling. Not only is it important to be dressed the best but also styled your best 🙂 Beauty is just as much part of the look as any item of clothing. You can wear this little black dress with red lips and a neck scarf (pictured below)… Or ditch the hat, loosen the curls, and tie the scarf around your head with a neutral lip to make a more natural/relaxed outfit.
I know what you might be wondering… What about the shoes!? Well obviously you can't forget a solid pair of shoes so I always suggest a neutral (low heel) bootie but I am just talking about my 5 MOST important items that I personally can never travel without.
I have just booked a CRAZY few months ahead of me… I will be traveling to Texas, back to NYC, Cabo, Riviera Maya, London, Australia, and Vegas all during January and February and I cannot wait to share my travel experiences with y'all!
Be sure to check out the Radisson's Red blog for exciting new updates to their hotels and for a guaranteed amazing stay for your next trip.
What are you most crucial travel items? Have any suggestions?
Xx
Lex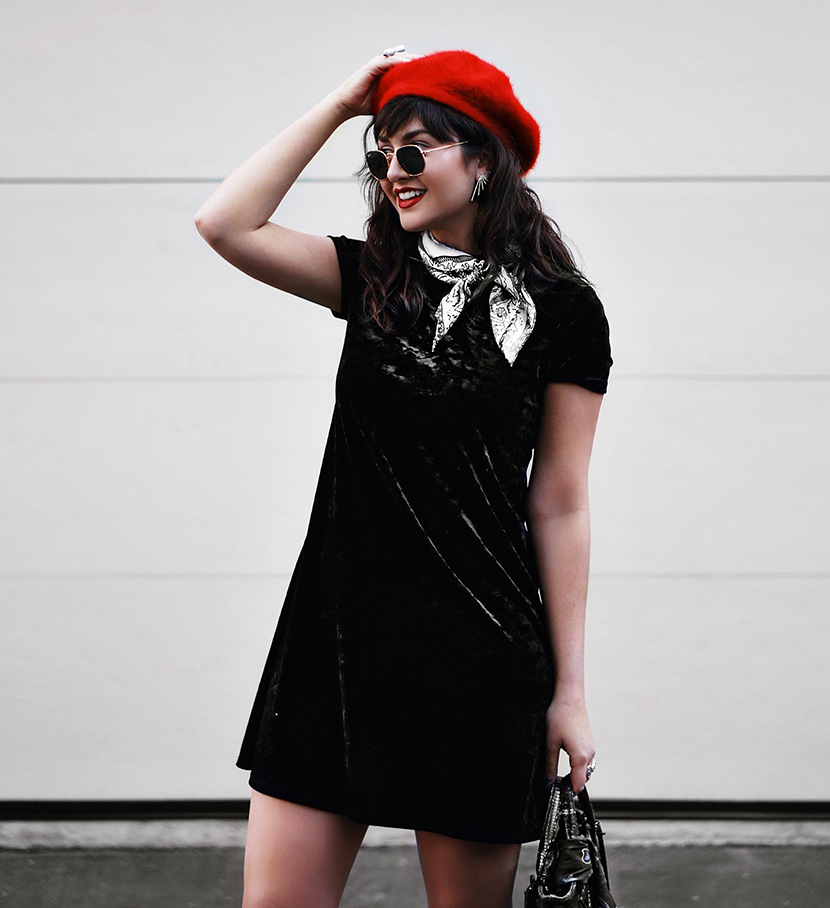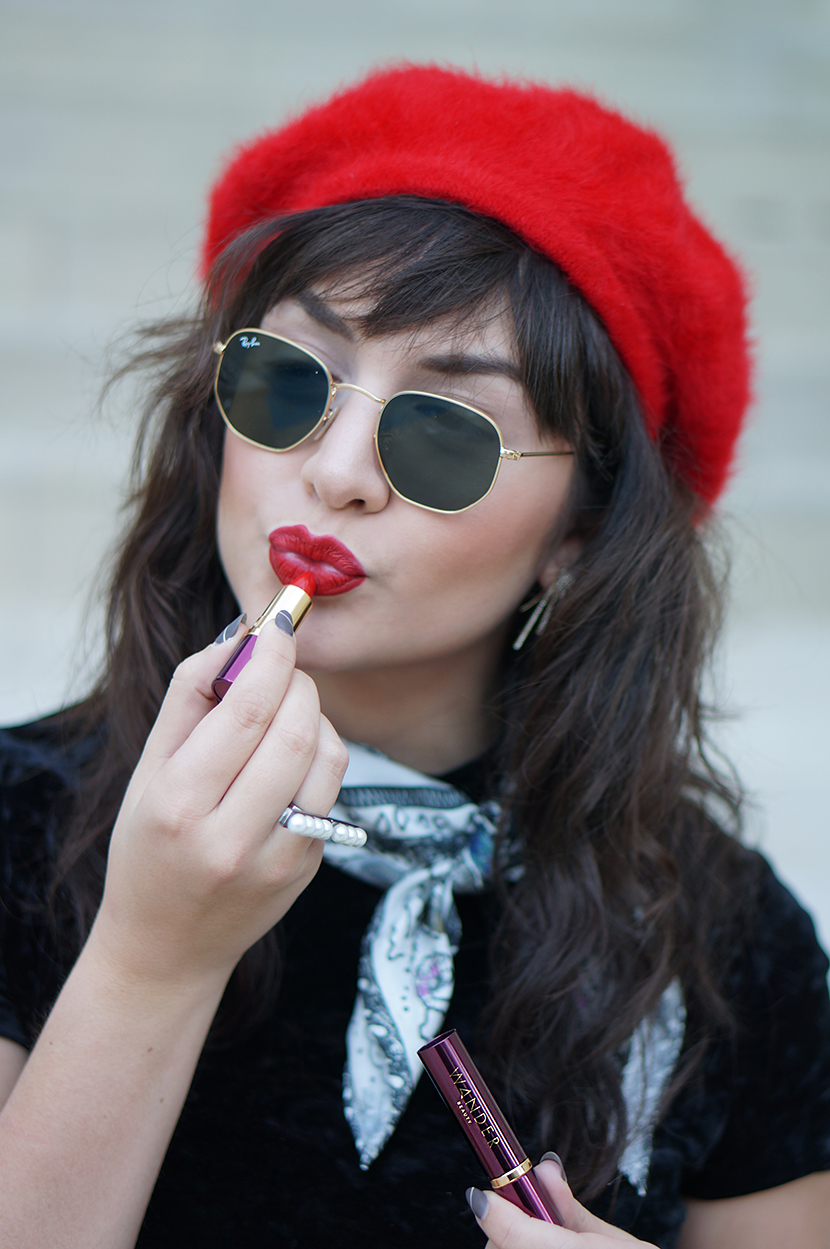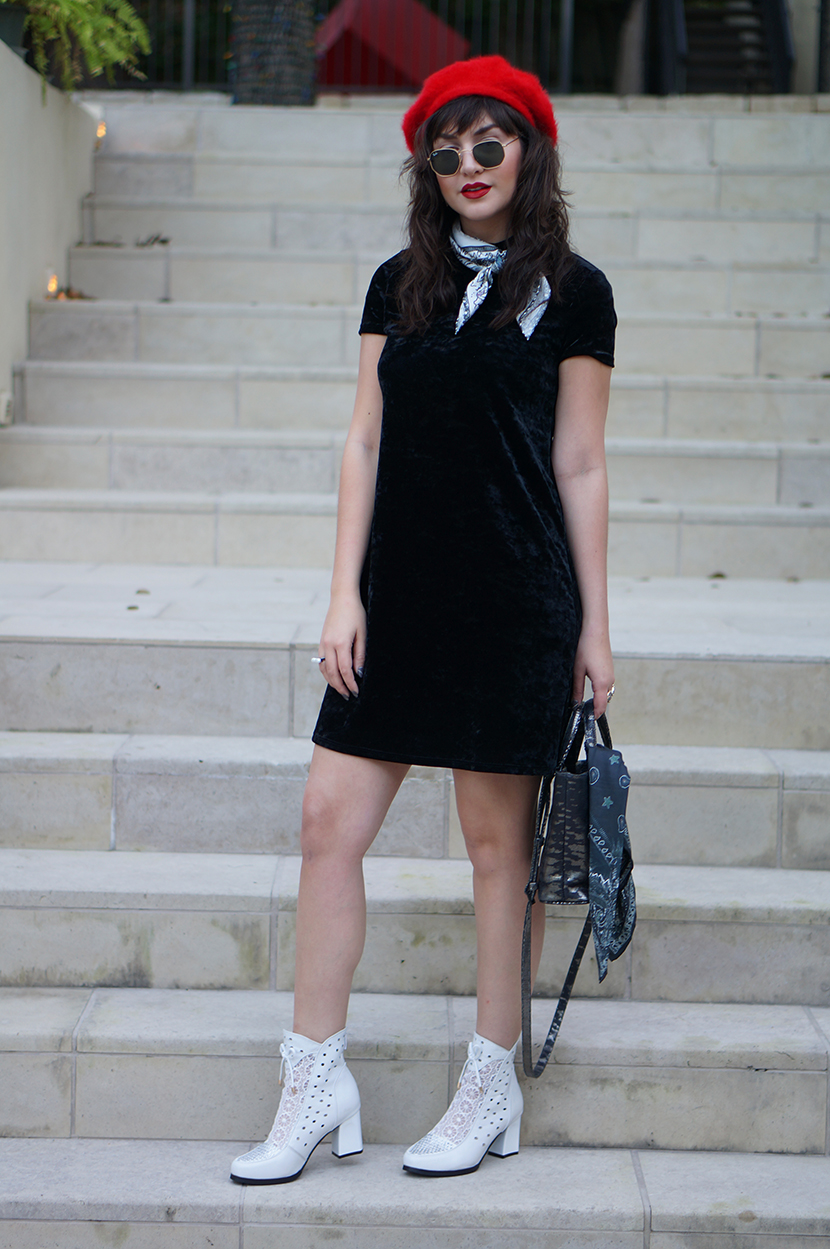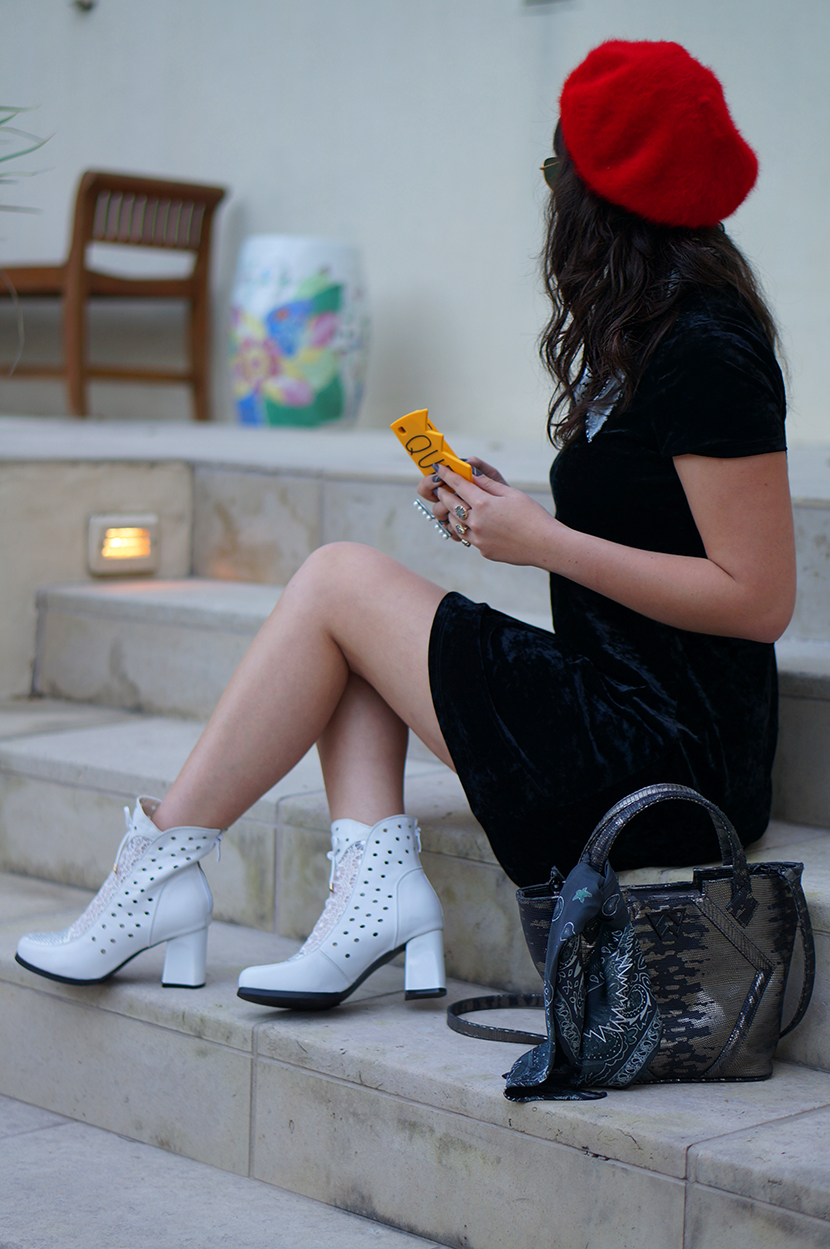 SHOP THE LOOK
Thank you Wander Beauty, SAKS off 5th, and T3 for contributing to this post.
All thoughts are my own.