My Trend Forecast from the Accessorie Circuit Intermezzo Collections show
Today I had the pleasure of working with UBM to cover the Accessorie Circuit Intermezzo Collections trade show here in NYC! For those who have never been to a trade show, they are pretty much a giant center full of booths of different designers showcasing their next collections to buyers. In short, it's where stores go shopping for their customers. I love going to trade shows because it gives a sneak peak of what's to come. I literally spent all day running through the maze of booths and tried to capture all of my favorite designers to share with y'all on this blog post. And here's what happened…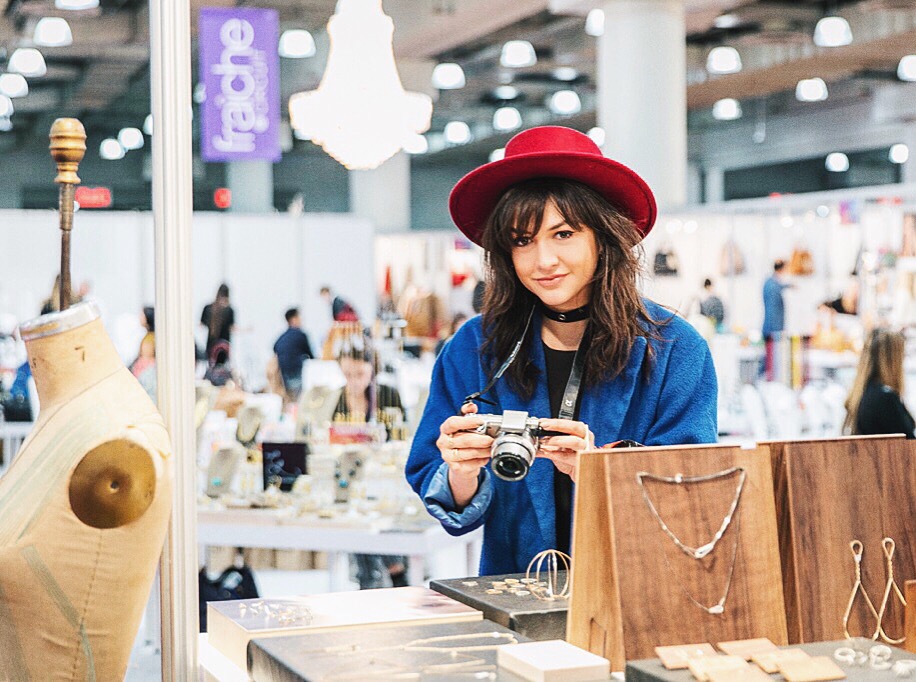 There was way too much to love so instead I am going to share with y'all my top ten trend reports for what you should be on the look out for over the next few months!
The Bomber Jacket It seemed like everywhere I turned there was a bomber jacket! Especially puffy silky ones.. Definitely a trend that is here to stay for a while. Which takes me to my next trend. (Endless Rose, Alo Yoga, Capulet)
2. Cheeky Backsides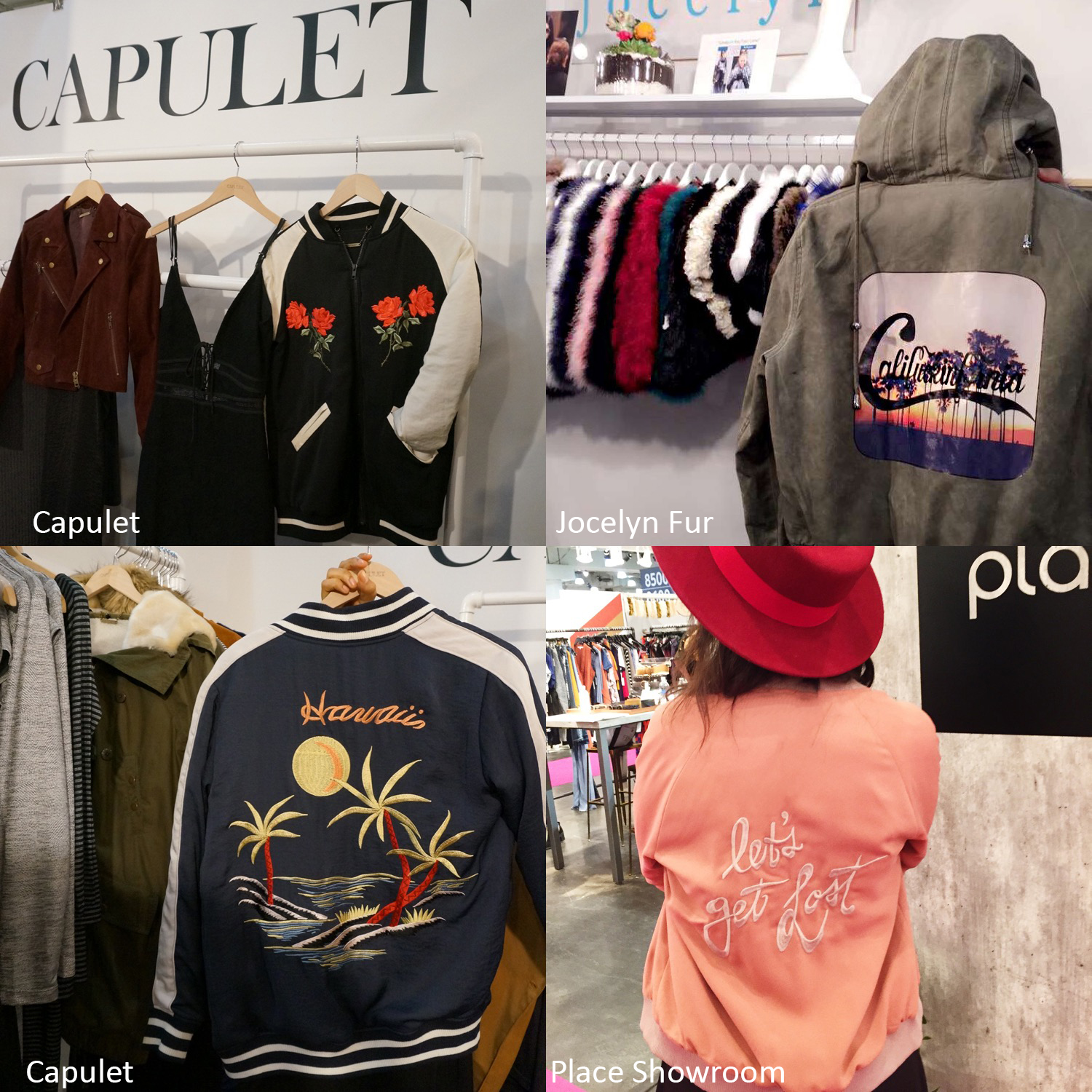 Not only was the bomber a hit but bombers and jackets with a cheeky message on the back. This is a great update to your classic bomber or cargo jacket. Fashion should be fun! I think this is a great trend to keep it lighthearted. (Capulet, Place Showroom– lovers and friends, Jocelyn Fur)
3. Chokers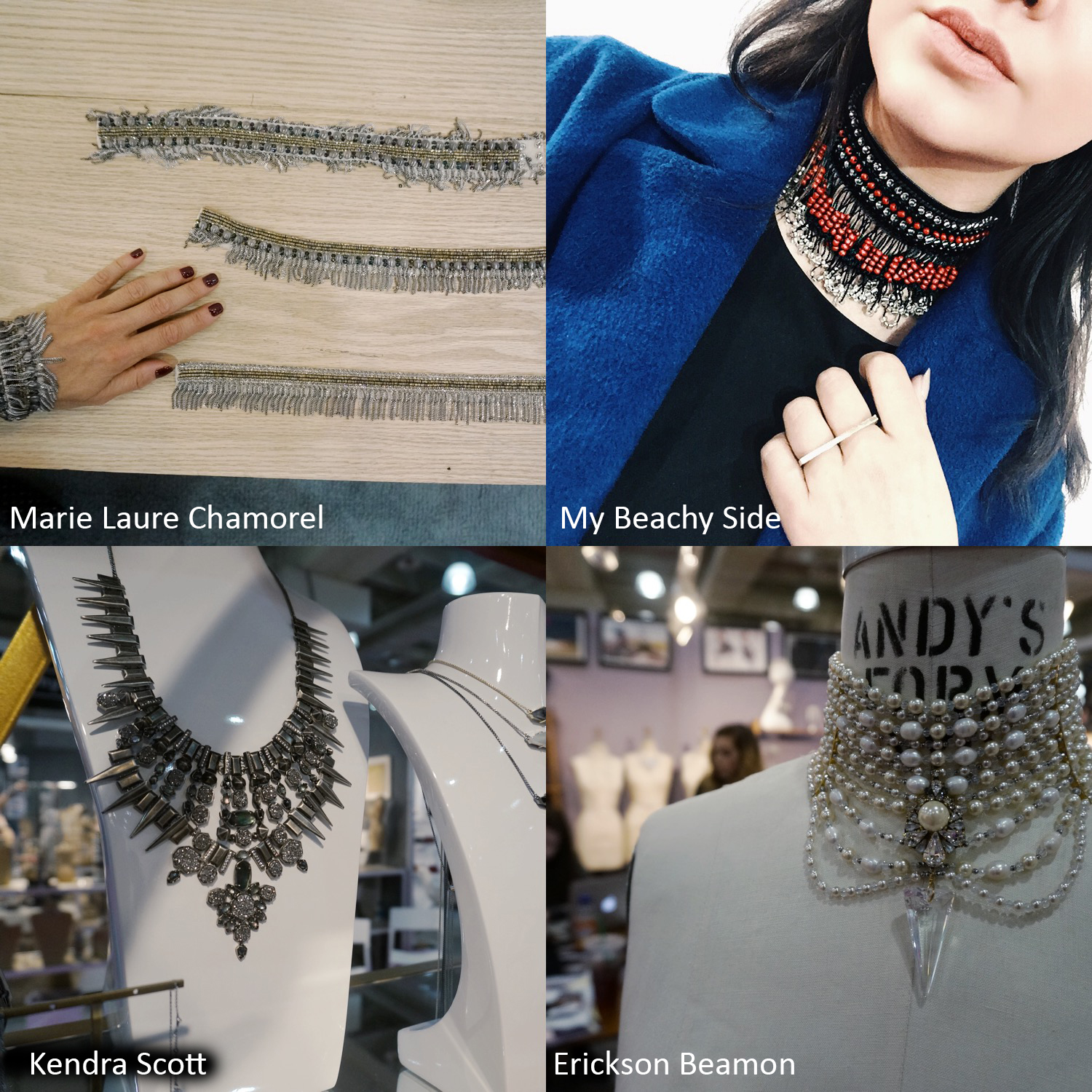 Chokers and statement necklaces have always had a special place in my heart. Even with my own scarf collection.. I manage to find away to get my statement necklace in there. Chokers are here to stay and are only getting more intricate! (Marie Laure Chamorel, My Beachy Side, Kendra Scott, Erickson Beamon)
4. Bedazzled Embroidery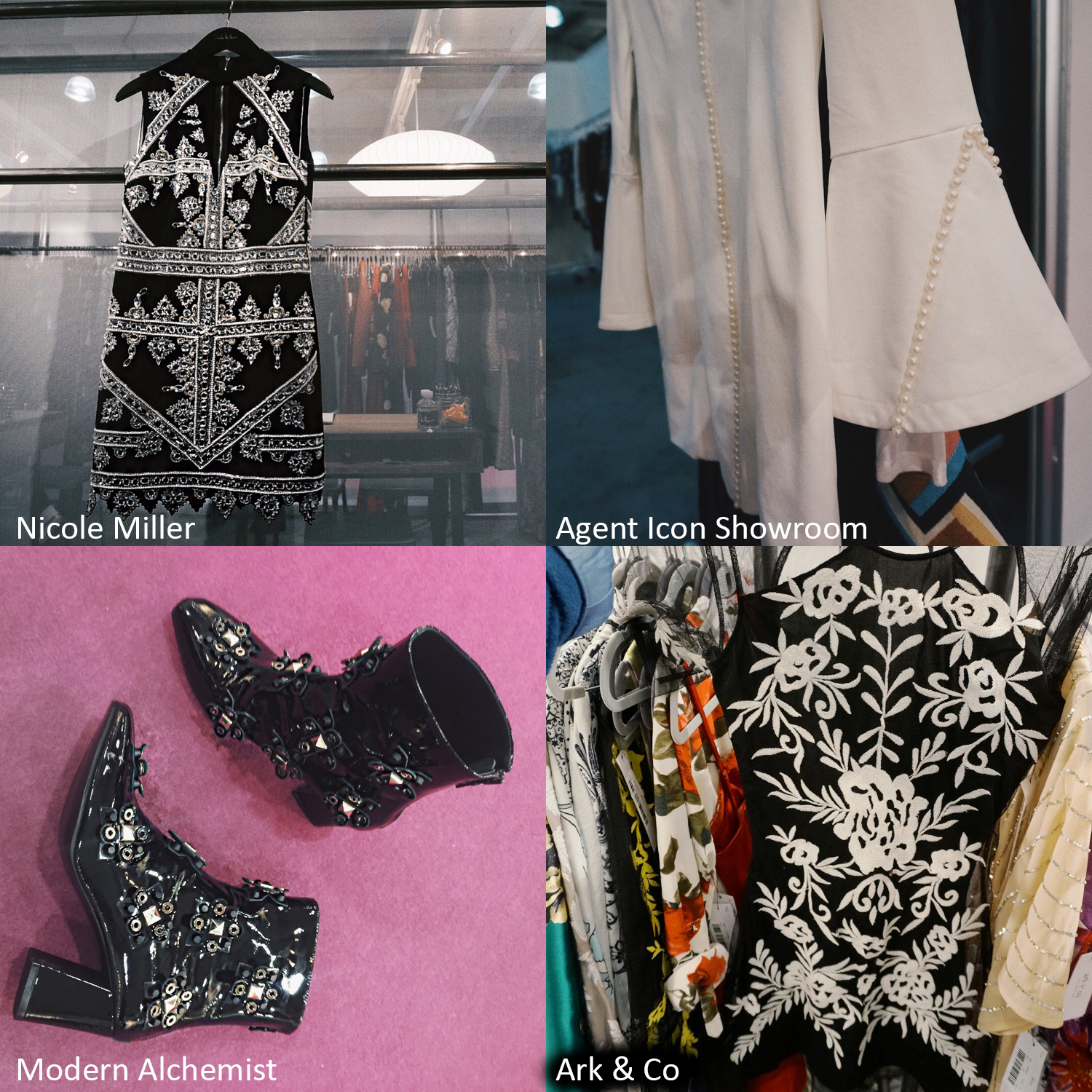 Embroidery is going to be HUGE. Every designer has embroidery coming and some designers took it so far to embroider with metals and gems. Even shoes are going to have embroidery and they are KILLER. (Nicole Miller, Agent Icon showroom, Modern Alchemist, Ark & Co)
5. Black and Red, Black and Red
This sort of ties into my embroidery trend but black and red is a color combination that I think we often forget about (or at least I do). Very inspired by Dolce and Gabbana, black and red is gonna be the new sexy go-to color combo for any occasion. (My Beachy Side, Capulet, Parker, Love Binetti)
6. Modern Day Thelma and Louise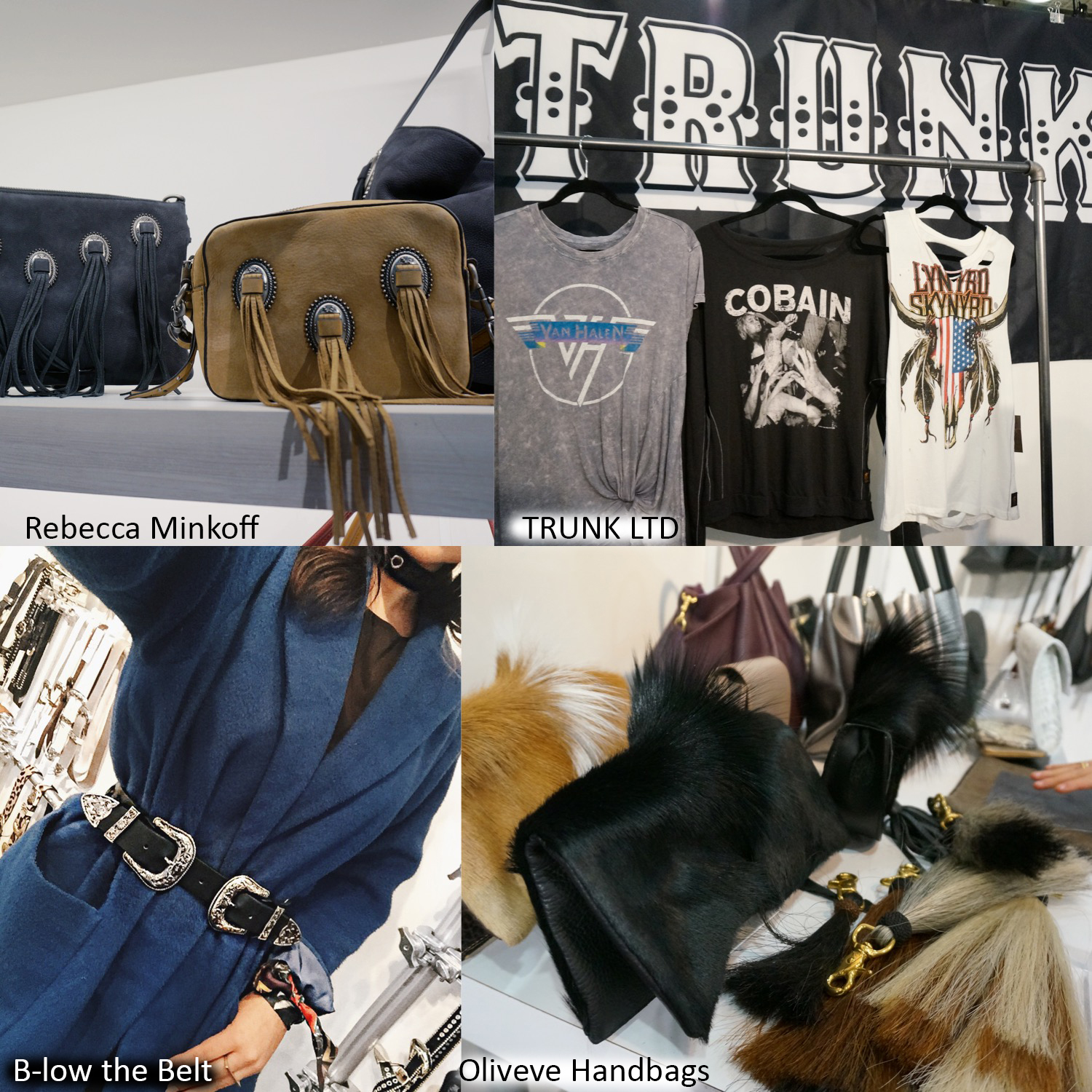 This trend obviously has a special place in my heart because I'm from Austin, Texas. Western vibes were flooding the booths. We have seen these details in luxury designers such as Chanel in the past and now its everywhere! (Rebecca Minkoff, Blow the Belt, Trunk LTD, Oliveve Handbags)
7. Lace and Fringe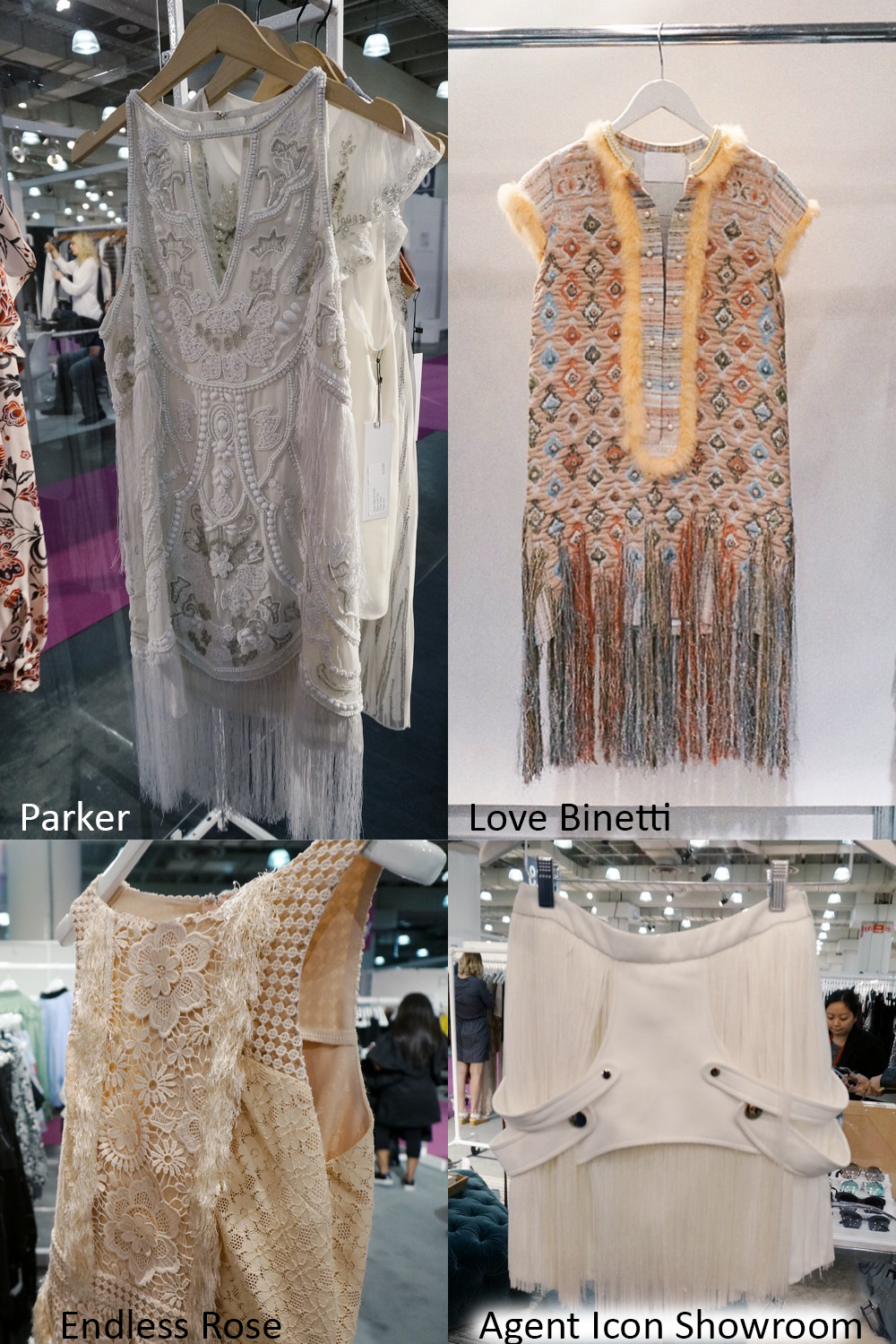 I have never considered myself to be much of lacy type of girl but this kind I can hop on board with. It's like the grungy version of white and lace! (Parker, Love Binetti, Endless Rose, Agent Icon)
8. #Peach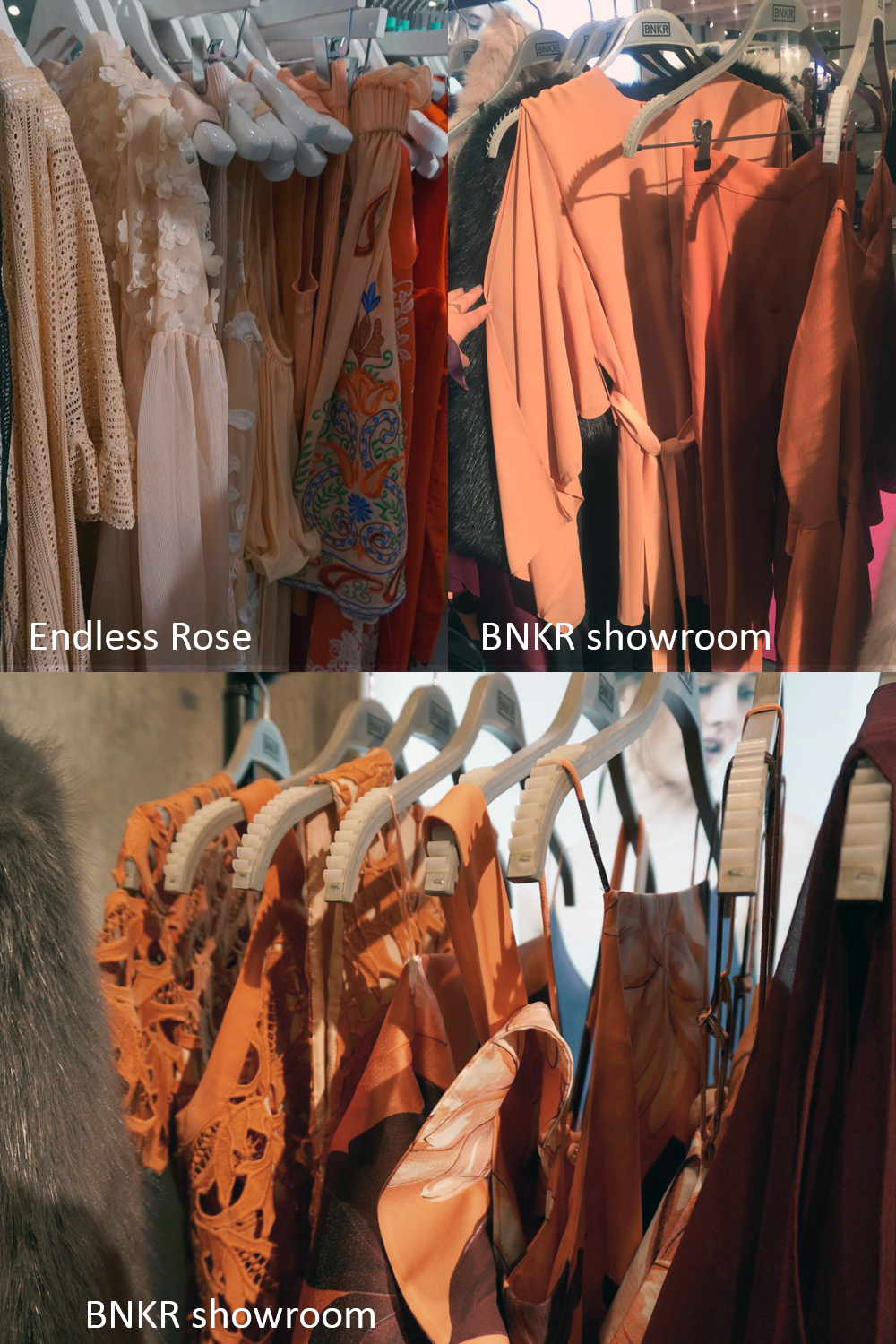 Here's a color I did not think I would fall in love with. I know the Pantone color of the year is Rose Quartz but I'm really feeling peach and I'm pretty sure every one can agree with me… amiright? (Endless Rose, BNKR showroom)
9. Bold Stripes
I have always been obsessed with stripes so nothing pleases me more than to see even more stripes coming at us! I love how designers are being creative with the print and changing it up. (BNKR, English Factory, Asilio, Place Showroom)
10. Denim (the fabric of our lives)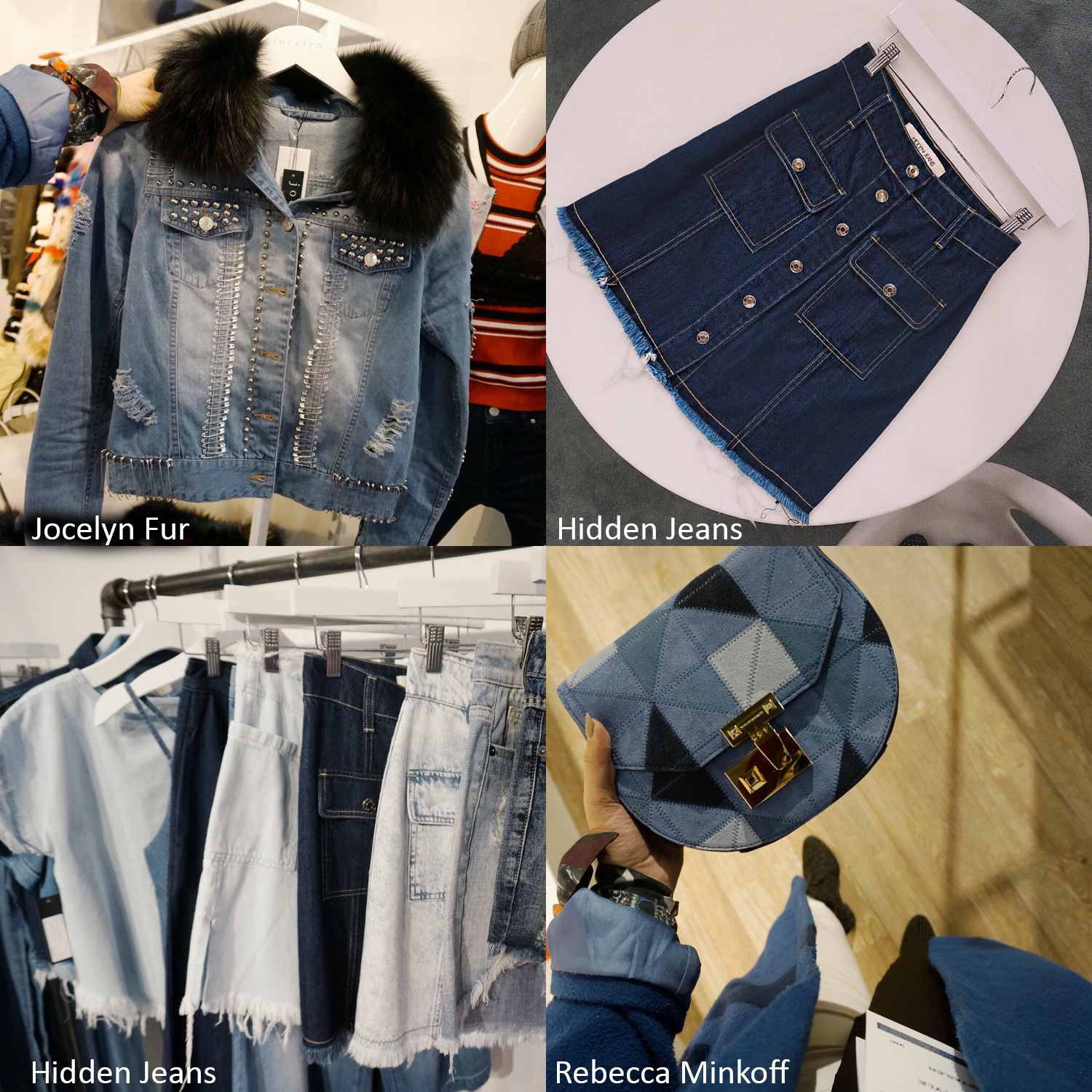 Well I'm sure its no news to anyone that denim is of course in style but its the new variations that caught my eye. I am digging all the frayed detailing, patchwork, and metal detailing on the pieces above. Denim will never be out of style but these new trends are making it hotter than ever! (Jocelyn Fur, Rebecca Minkoff, Hidden Jeans)
There were so many designers I absolutely loved. I wish I could have gotten to cover them all but there were literally thousands. Let me know what you guys think! What were your favorite trends? Leave your comments below!
xx
Lex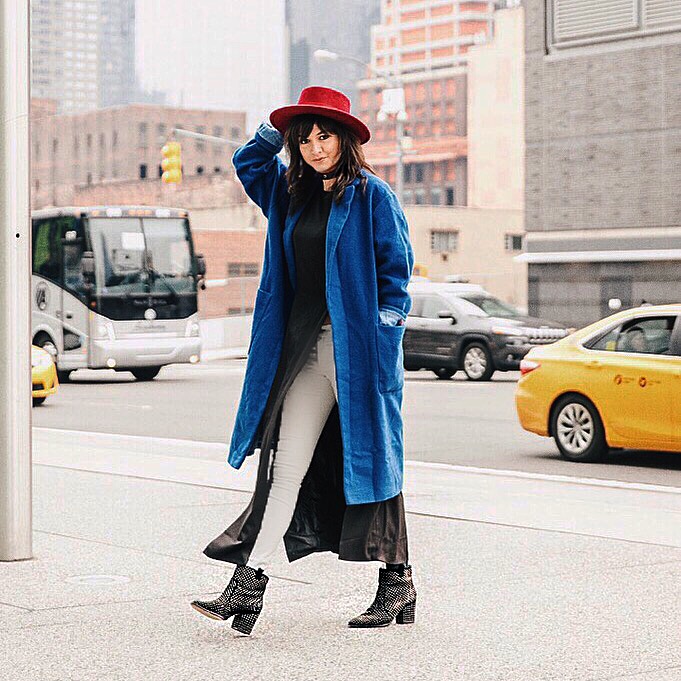 SHOP THE LOOK
Thank you Dirty Glam and Rebecca Minkoff for contributing to this outfit. Thank you ACIC for inviting to work this amazing event!
Check out more of my favorite styles and pieces from the show below 🙂



Ling Wu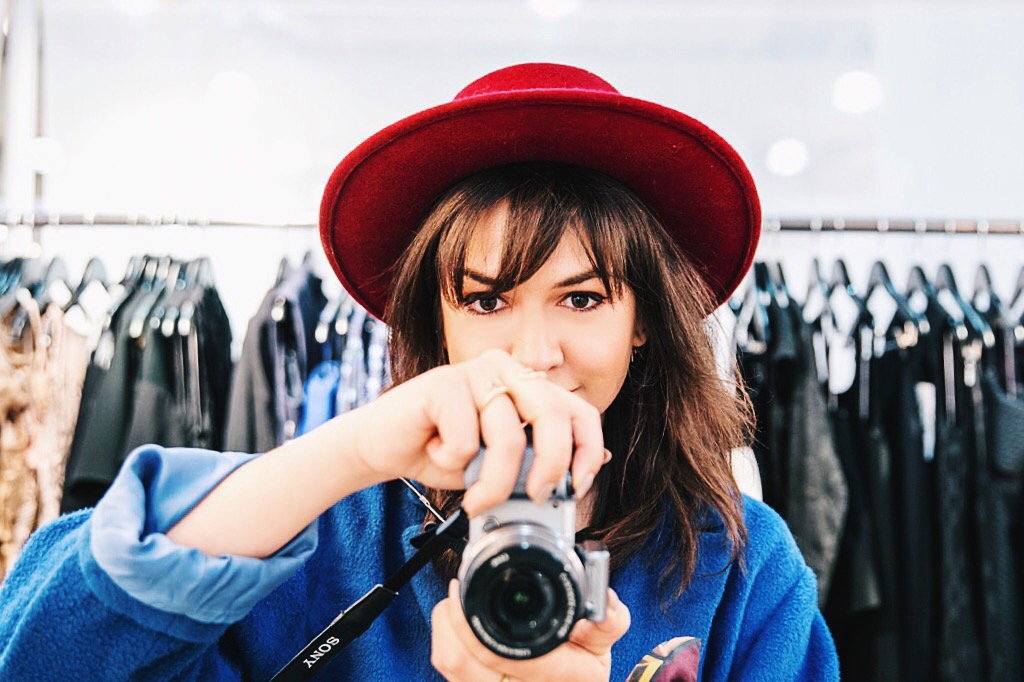 Recent Posts
04Mar

06Jan

17Nov