A New Weekly Feature that Showcases Designers and Styles that Inspire Me
Happy Monday y'all! Can you believe that it's August? Where has the summer gone? In order to spice things up a little bit on the blog, I have been working on some new ideas that I want to feature each week, one of them being: My Motivation Monday. We all see the inspiring quotes and photos on Instagram each Monday with the same old hashtag, so I thought it would be a great experience to personalize it a little bit so you can all learn a little more about me!
My Motivation Monday will answer questions such as why I design the way I do, why I dress the way I do, and what I look for when it comes to inspiring others.
This week, I am featuring Prada. The luxury brand has been a favorite of mine since I was young and in college. I recently went on a Rosé Barge trip with my dear friend Elena, and pulled out my favorite pair of shoes I have ever purchased and owned. I mean, a special occasion calls for a special pair of shoes, am I right?
I bought this pair of Prada's when I was living in Milan. I was lucky enough to be able to spend a great amount of time in Italy through a study abroad program for design when I was in college. I went to the actual product store (a.k.a. – dream come true) and just had to have them. Not only do they remind me of my wonderful time spent abroad, but they also are a constant reminder of how much I have grown as a designer since graduating college.
Prada inspires me because they are a classic luxury brand who has continued to stay insanely relevant throughout so much time. I admire the way the brand keeps their product up to date and still classic as ever but while still showing a quirky side with Hawaiian printed furs and and bug eye sunnies. Their messaging, through each and every magazine spread, is appealing and luxurious. The way that Prada expresses each piece to the brands audience is something I hope to express to mine, so, thanks Prada for the motivation.
I paired my favorite Prada's with this striped dress from A. Turen. This store is located here in the lower east side of New York City, and they also carry Lexicon of Style scarves. This dress is an awesome piece that can be very dressed up if needed, or dressed down for a casual day out! I love the way it highlights my curves. Many people think that to be a designer and a blogger that we have to be stick skinny, but that isn't the case. I encourage all of my readers to embrace those curves, for they will never go out of style.
Also, I would like to point out how I styled my Rose' Lexicon scarf with this look. Pairing patterns up with other patterns is becoming such a trending and bold look, and I love it! I paired this very intricate and detailed scarf up with a bolder, not as busy striped pattern to make sure that the scarf design popped perfectly.
Take a look at the complete outfit below and visit Elena's blog, A New York Love Affair! We had such a fun outing on the barge. Be on the lookout for more new features coming to the blog and leave me a comment about what you think of my Prada story below!
Xx
Lex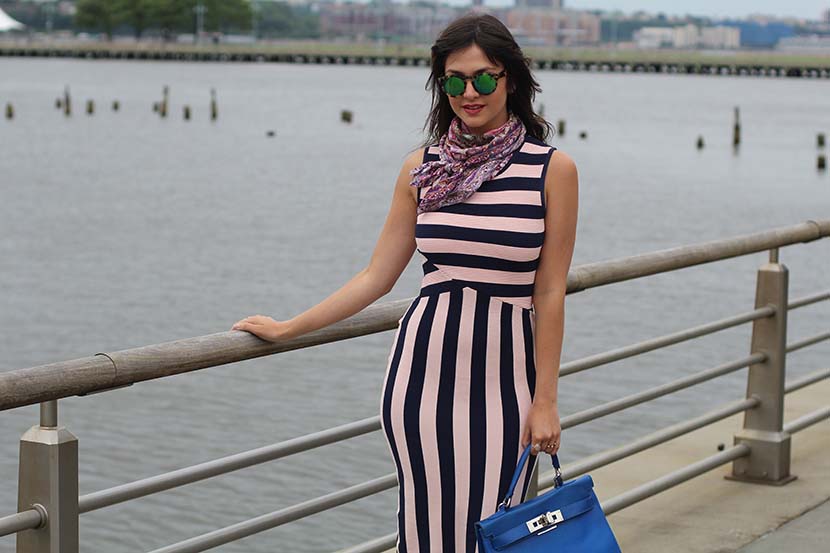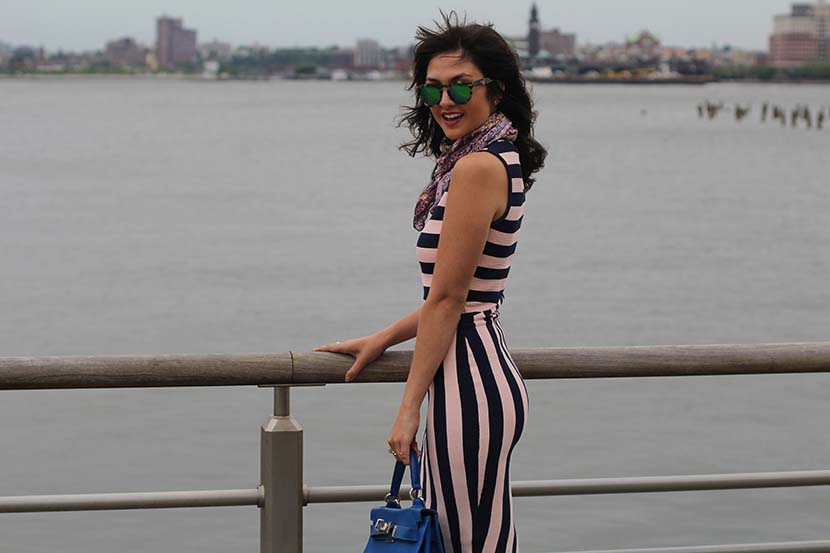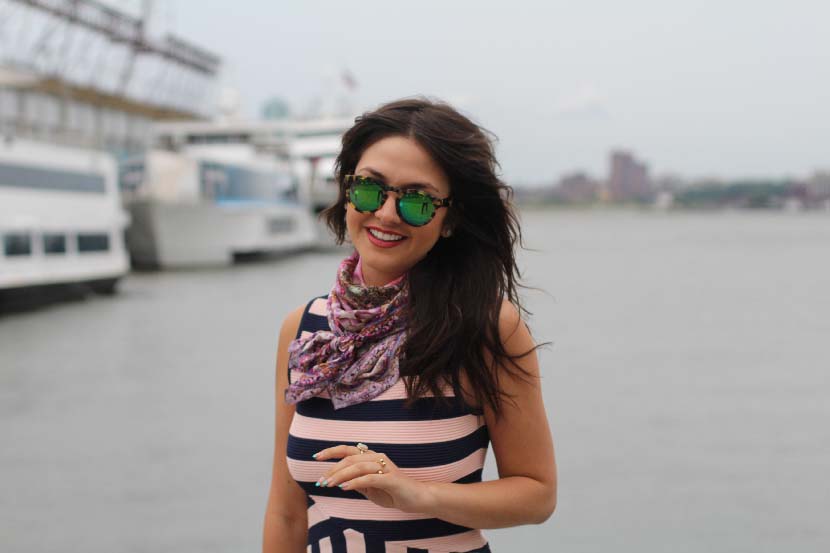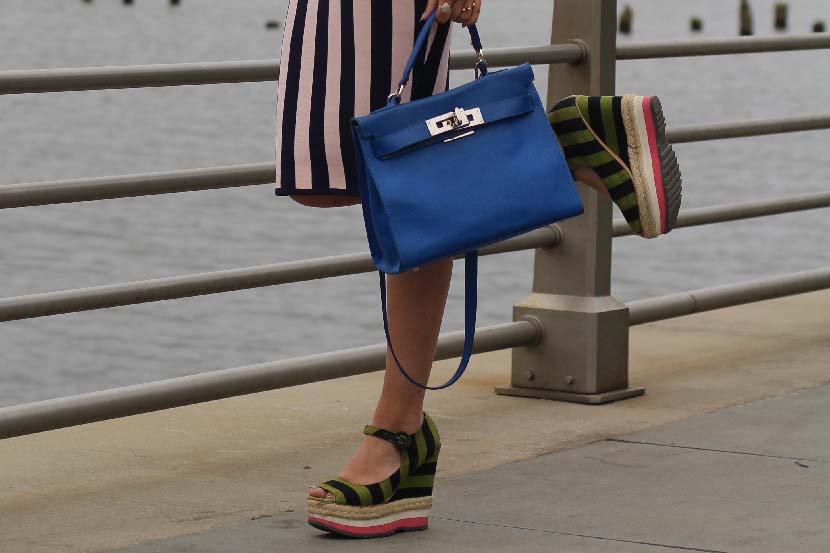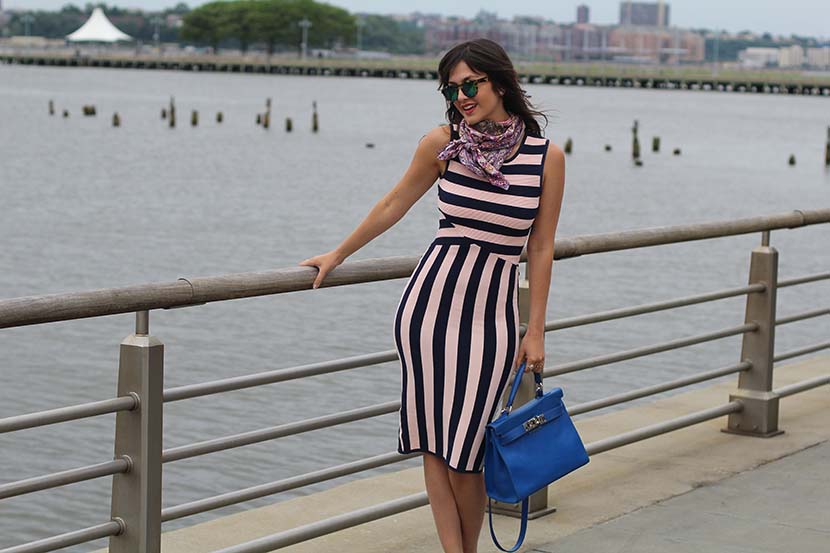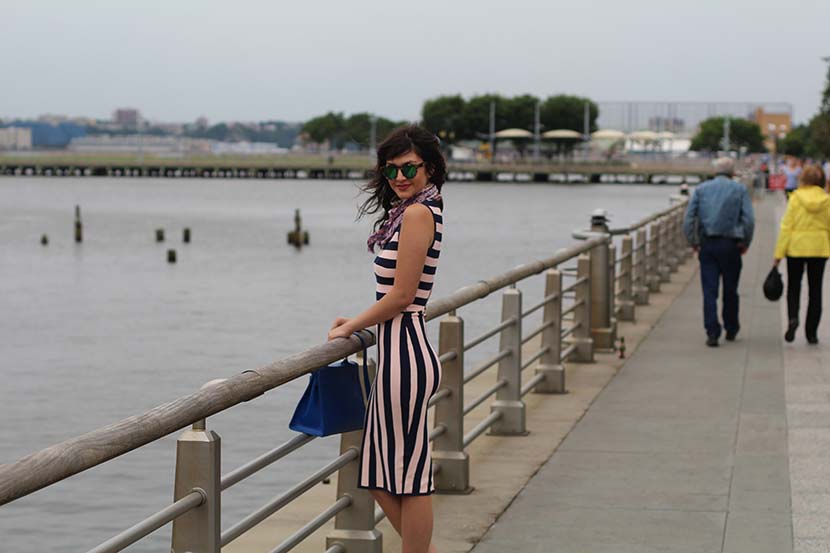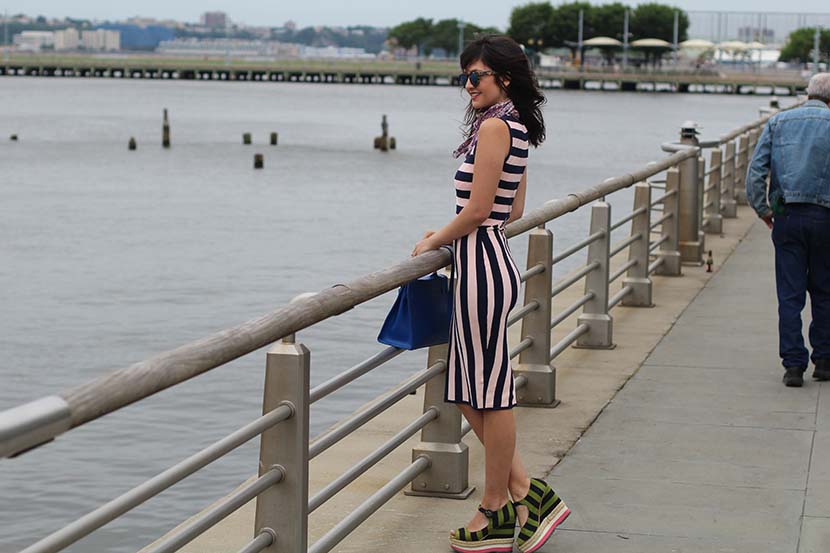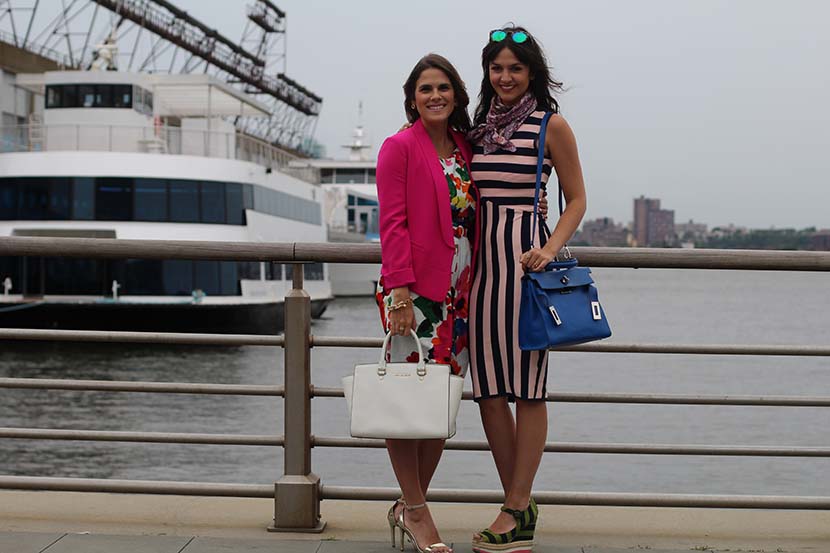 SHOP THE LOOK
Thank you A. Turen and La Nuit en Rosé  for contributing to this post! 
Taken by Peter Bukowski.
Recent Posts
17Nov
16Oct

03Jul