Mixing eyelet and leather
People have always told me that my style is so unique because I am always putting things together that people would never think of doing. I guess it's safe to say that I do like to mix and match and truly like to play with styling.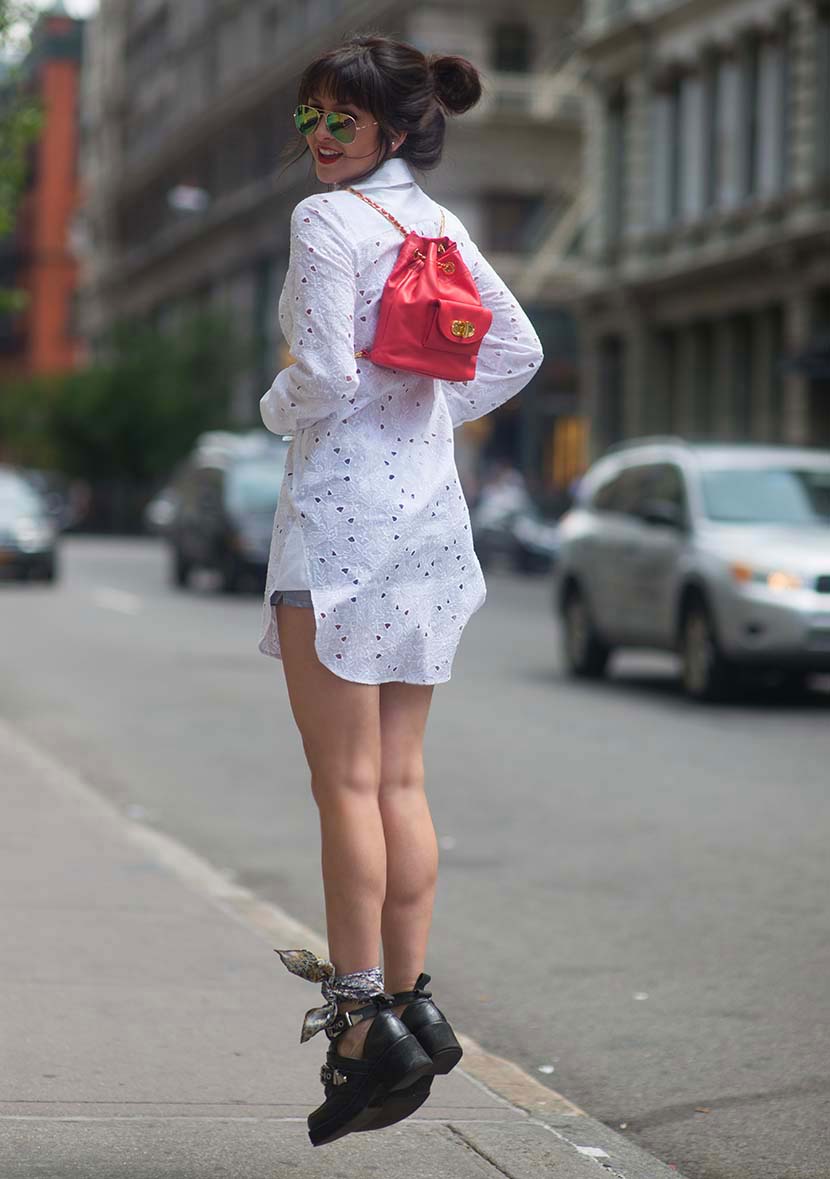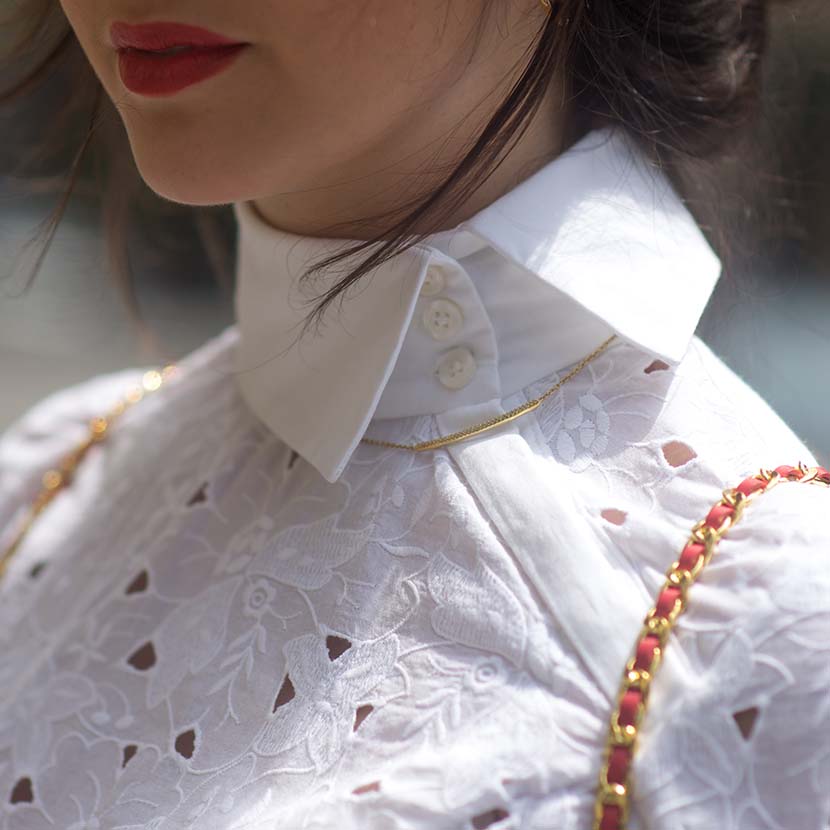 When you think of eyelet fabric you probably think of navy and white, summertime sundresses and cute short shorts paired up with the perfect summer accessories. When you think leather, you think bolder looks in the fall and winter. Well, I'm here to tell you that 1) eyelet doesn't always mean prep and 2) leather is a year round thing y'all.
This Romeo Hunte eyelet dress (or, shirt) is a little different than most, with the side collar accent along with the longer sleeves. I think it has a great mix of class and sass. It brings forth a classic style from decades ago with the side collar and sleeves, and puts a modern spin on it!
I paired this top with the red leather Erin Dana backpack and leather shoes in order to bring an edgier presence to such a soft piece. Notice my Empire State Lexicon of Style scarf tied at my ankle, to throw in a pop of chic style.
What kind of materials and/or styles do you like to mix? Any particular this summer? I want to hear what my readers are putting together! Maybe I will try some of your mixes — if you leave a comment below!
Can't wait to keep posting more looks! You can find all these pieces (even my Lexicon of Style scarf collection) at 3NY in the West Village or Soho! Fall will be here before we know it, so I'm going to do my best to keep posting my summer styles for y'all. Shop other edgy eyelet dresses that I have picked out and leave your thoughts below!
Xx
Lex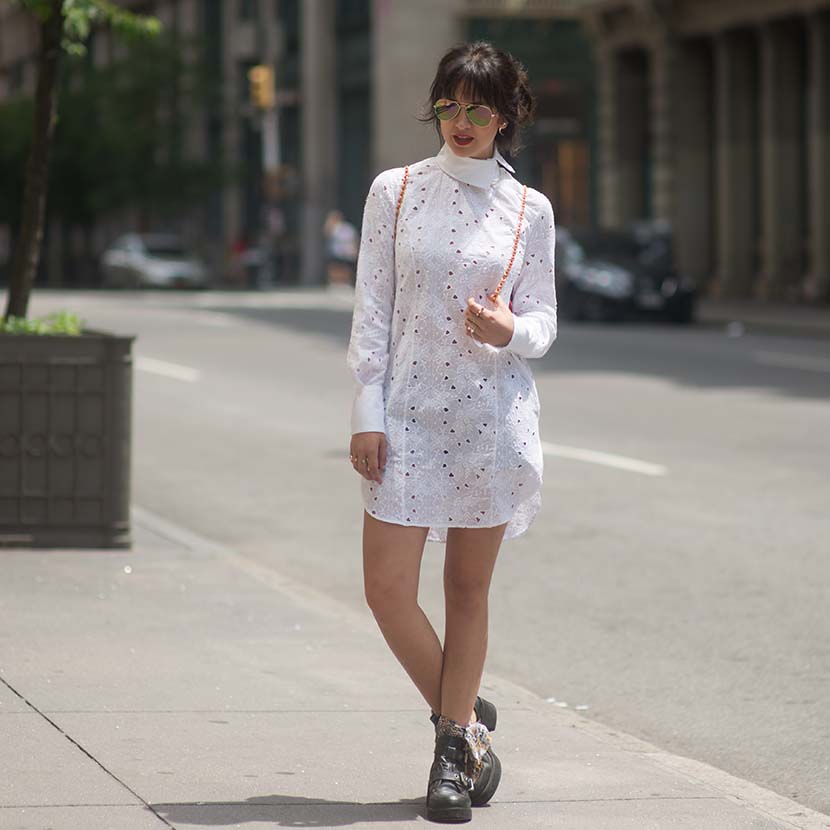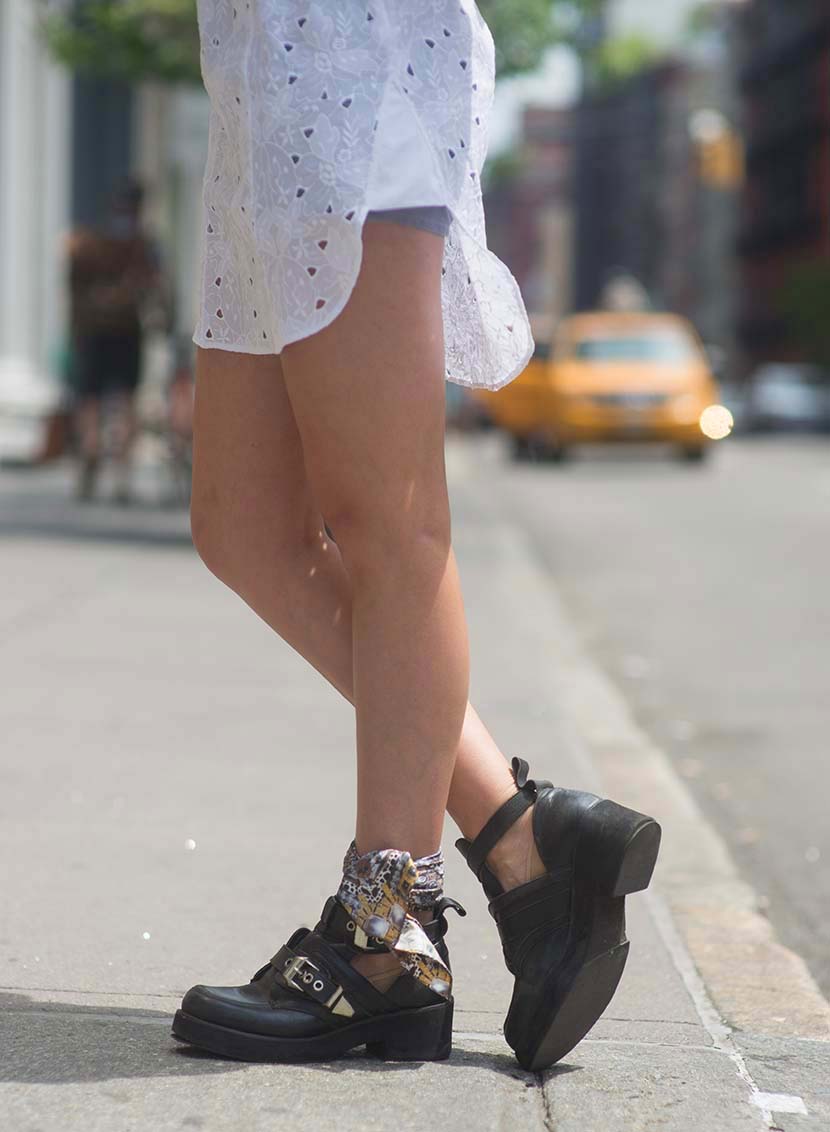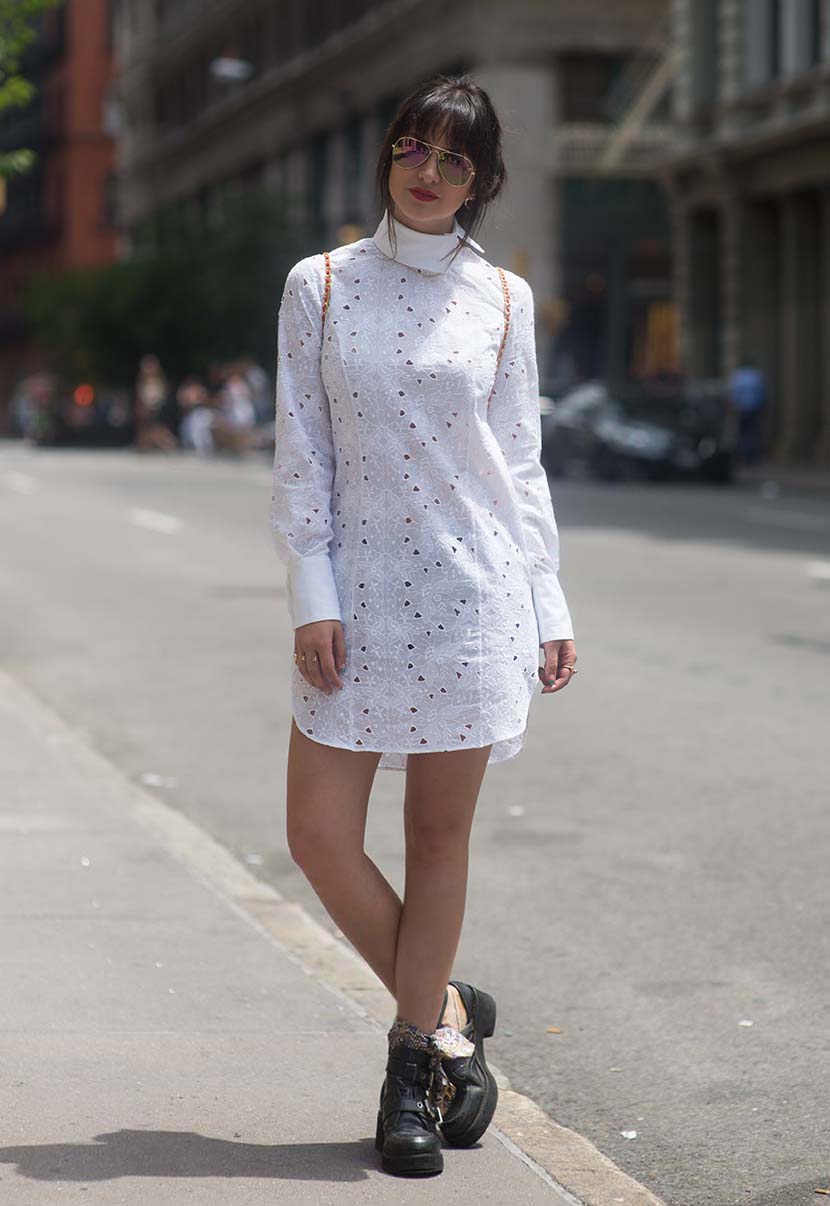 [/vc_column_text]
SHOP THE LOOK
Thank you 3NY for contributing to this post.
Taken by Andrew Morales. 
Tags: 3ny, bandana, bandana scarf, bandana size, cutout boots, erin dana, eyelet, little white dress, lwd, soho, white
Recent Posts
04Mar

06Jan

17Nov