The Moccasin is Back and Better than Ever!
Do y'all remember when Minnetonka were THE shoes to have back in the day? Now they have teamed up with Rebecca Minkoff for the coolest, chicest rock and roll / boho chic line!
This past Tuesday, I was invited to attend the @mimosasandmanhattan #RMXMinnnetonka event! These two girls are absolutely amazing. They have the most creative and edgy styles!  You have to go give them a follow them on Instagram and Snapchat.
Throughout the event, I took over AirTime App's Snapchat – which was super fun! For those of you who don't know, AirTime is an app that allows you to group video chat on mobile devices. I recently posted about them on Instagram, and featured my stylish Minnetonka boots. I love the detailing put into the design of these shoes! The studs go with everything and give each look a little more flare. What I love about this brand is that they are truly becoming an 'everything' shoe brand, coming out with more than just boots. Flats, knee highs, moccasins – they've got it all! I am honestly thinking about investing in the knee highs this fall. These short little booties are perfect, however, for running around NYC in the summer, they're so comfy.
On to the dress: embroidery is IN IN and MORE IN! Invest ladies. Find a nice, embroidered dress and I promise you won't regret it. You'll thank me later when you have a last minute dinner to jet to and this dress is hanging there ready to pair up with anything! You can dress it down with sandals, or dress it up with heels. I really love this one. I styled the Empire State Twilly as a choker to add some edge to the dress. Get the look below by clicking on 'shop the look'!
Xx
Lex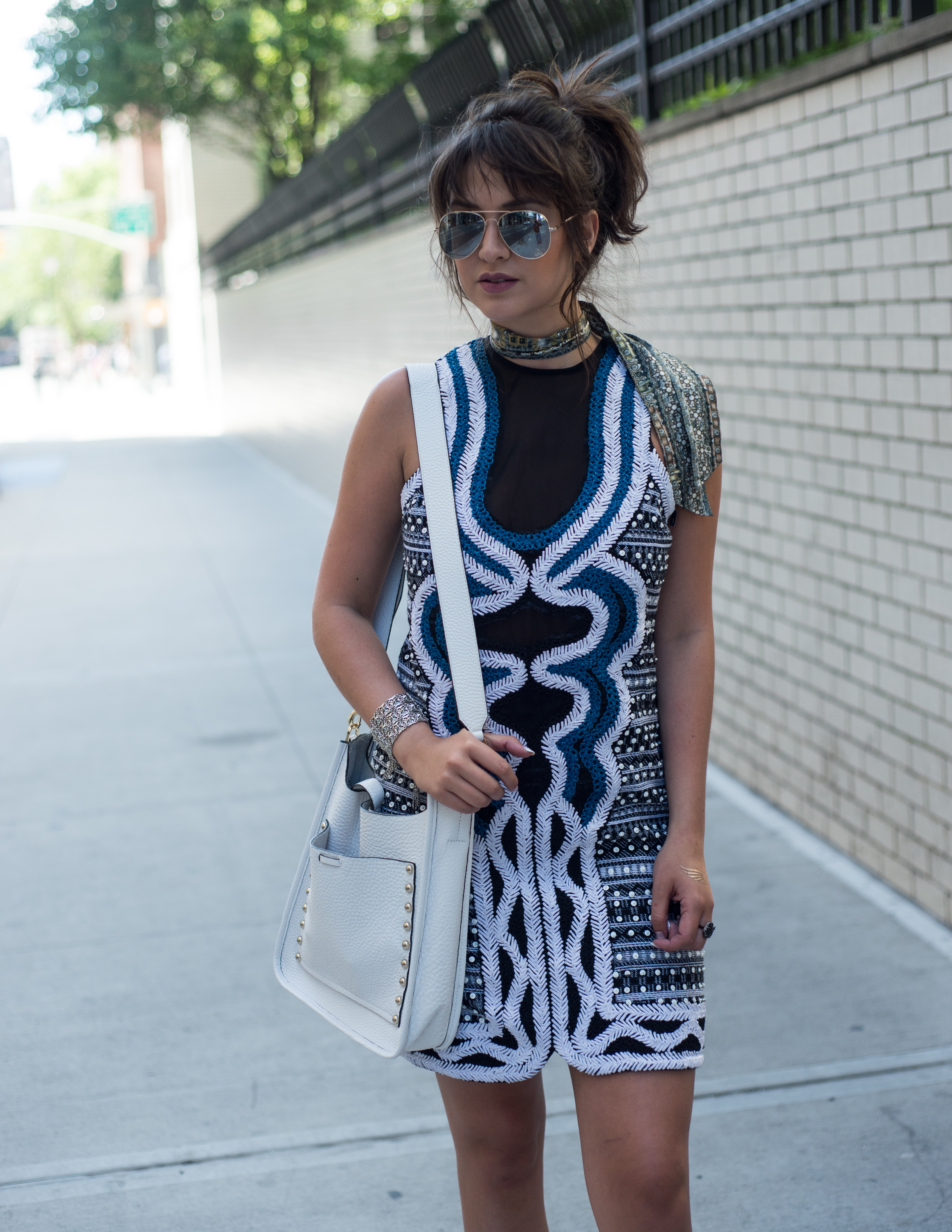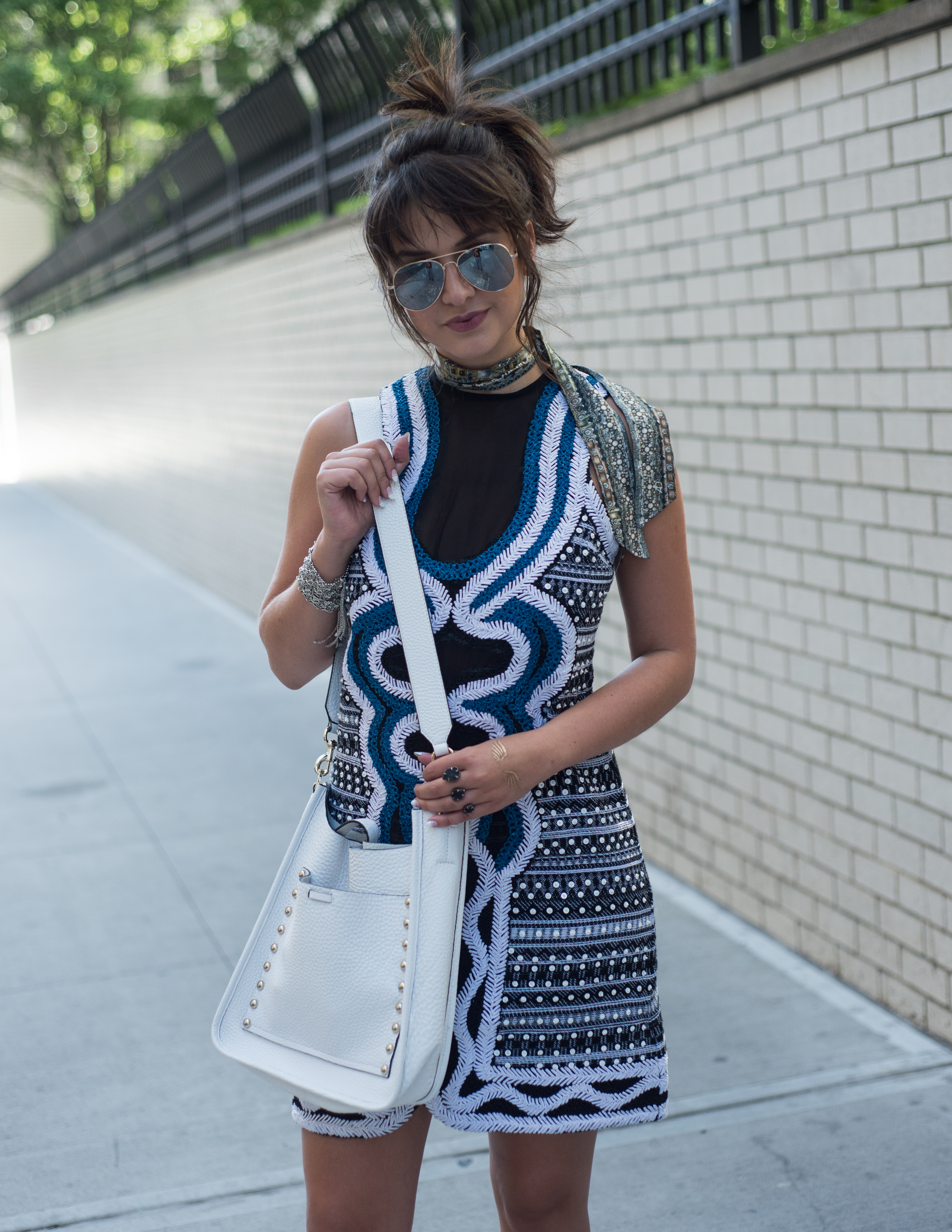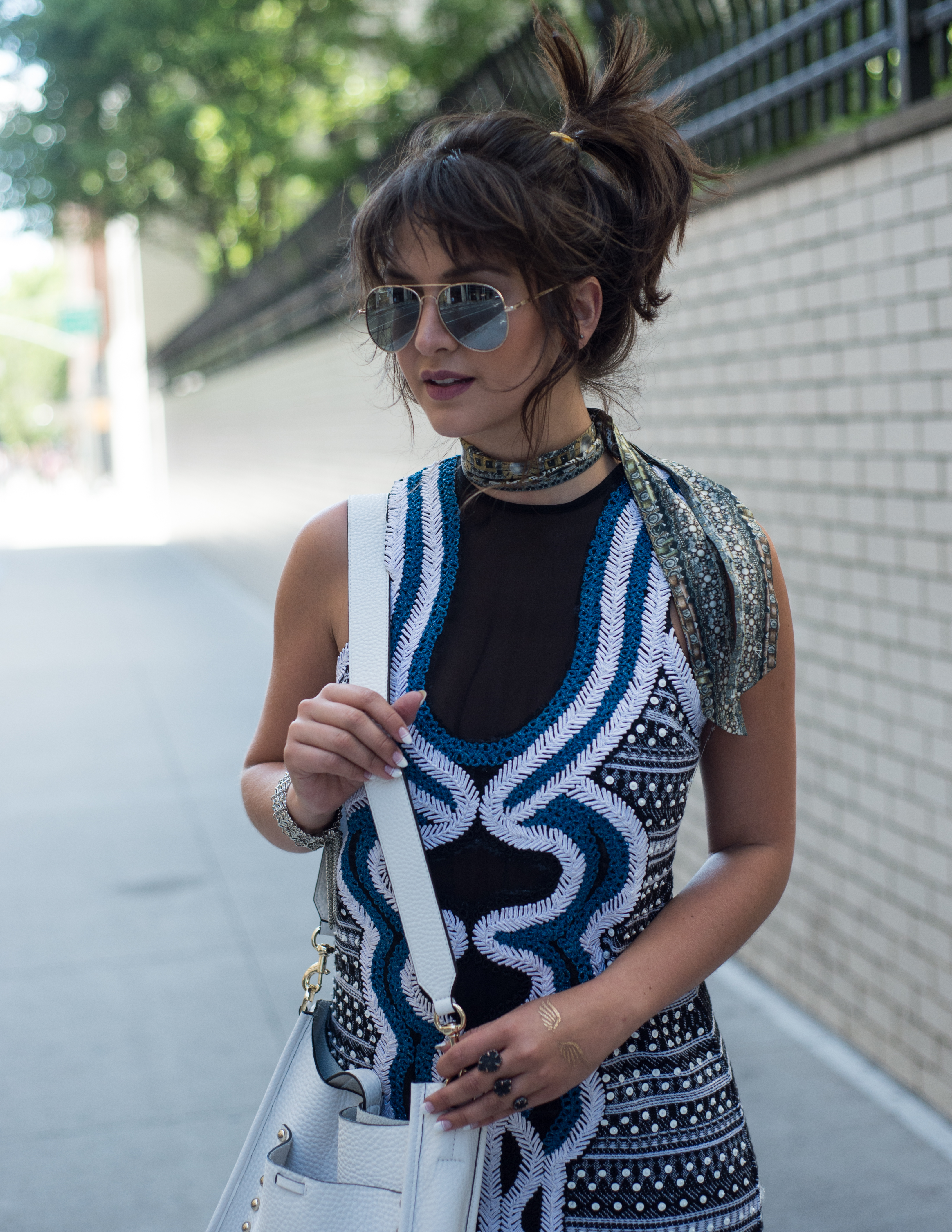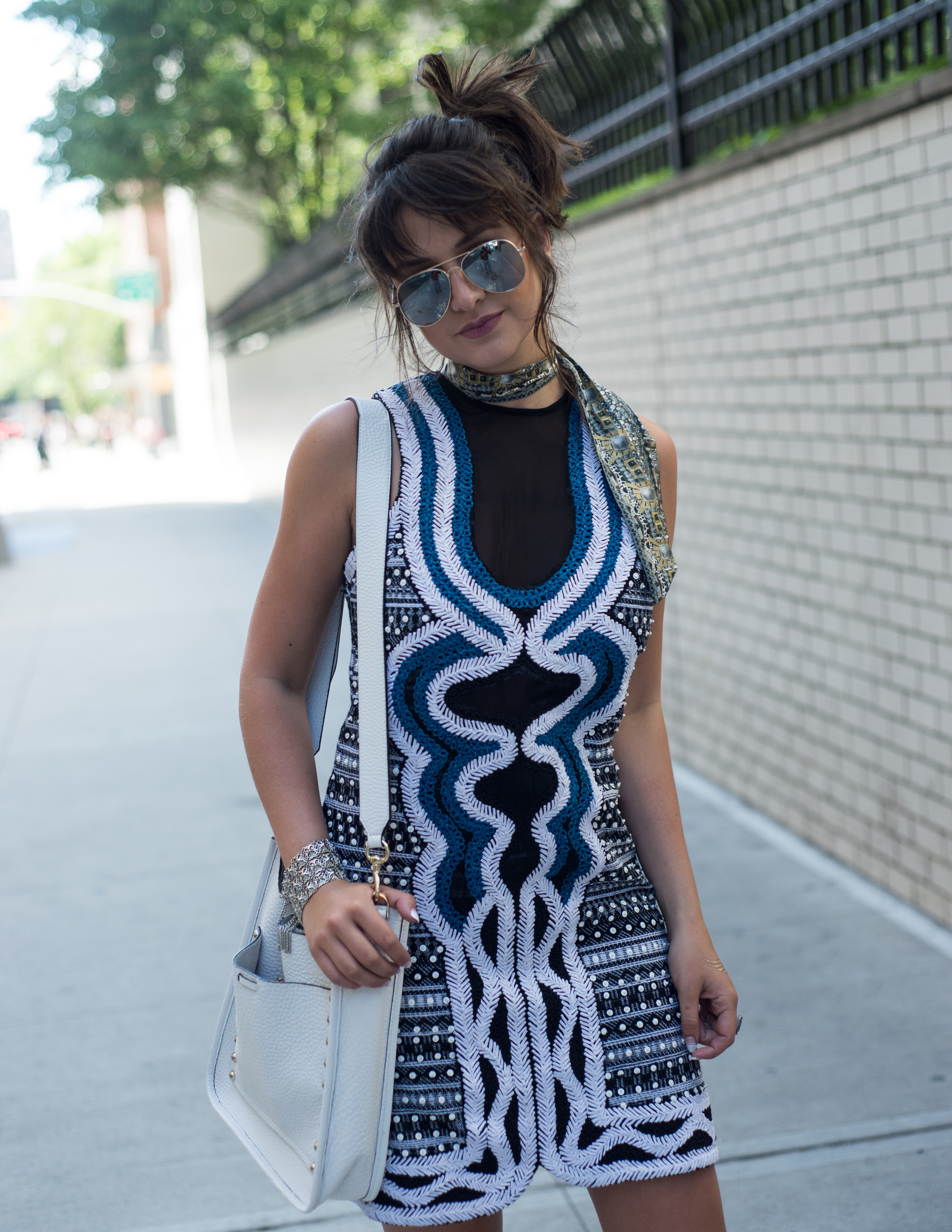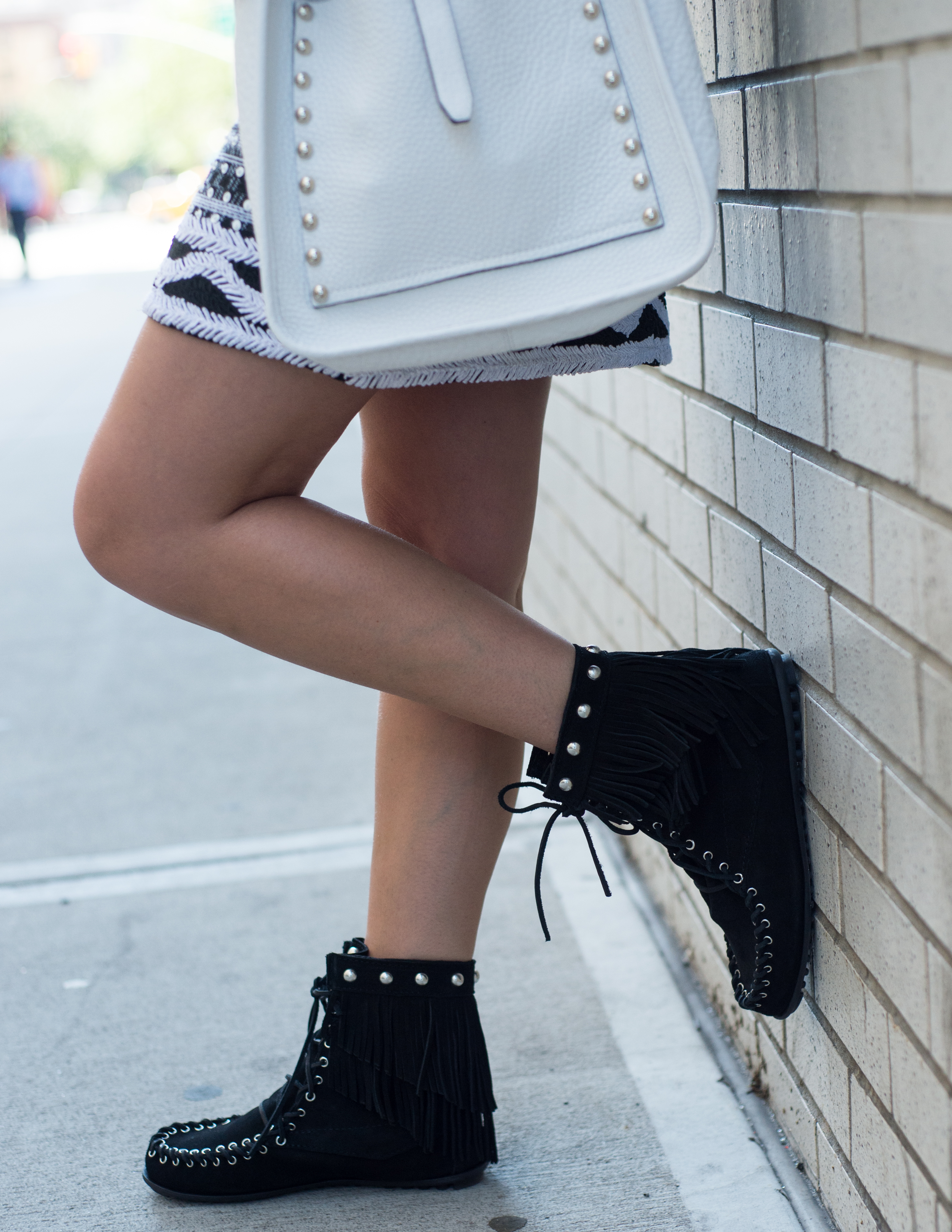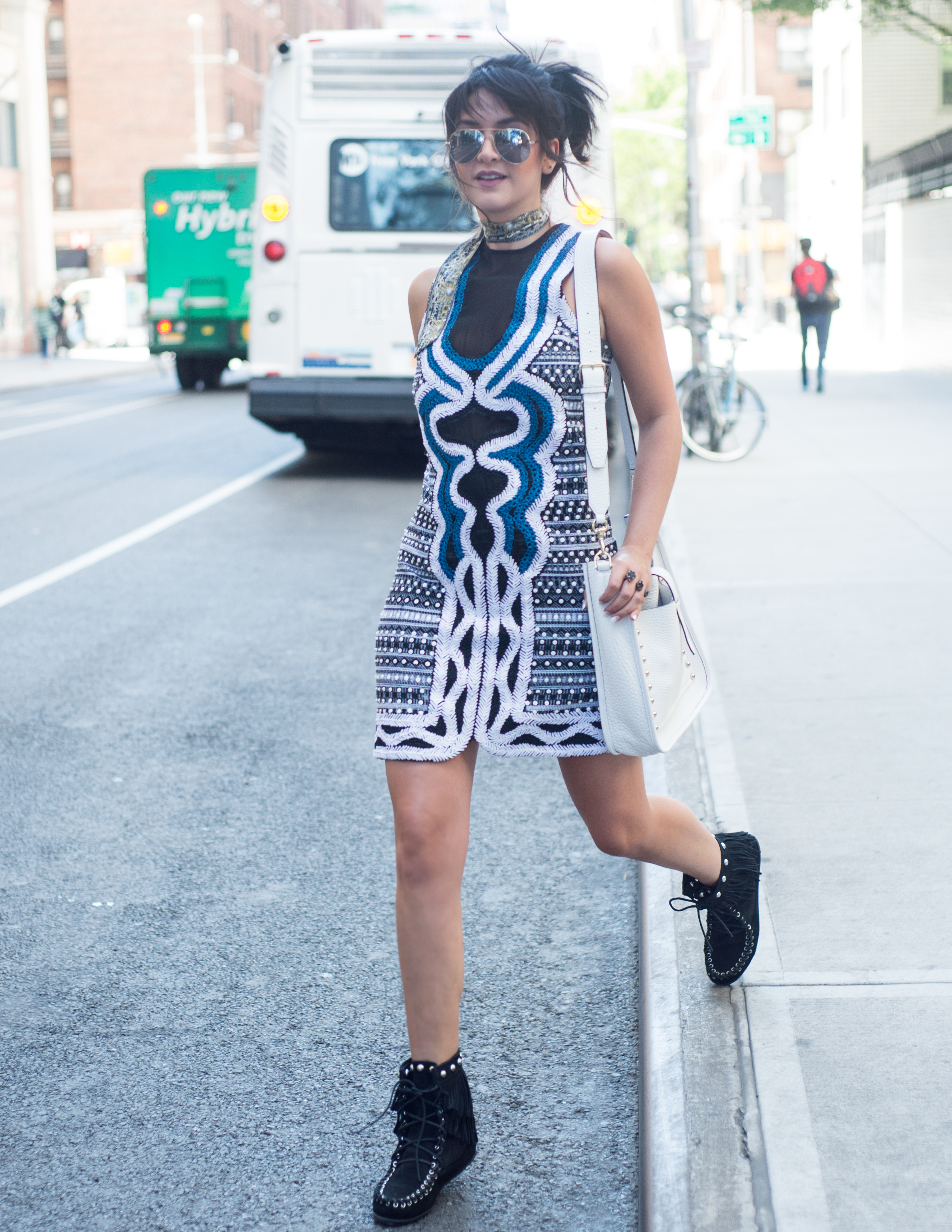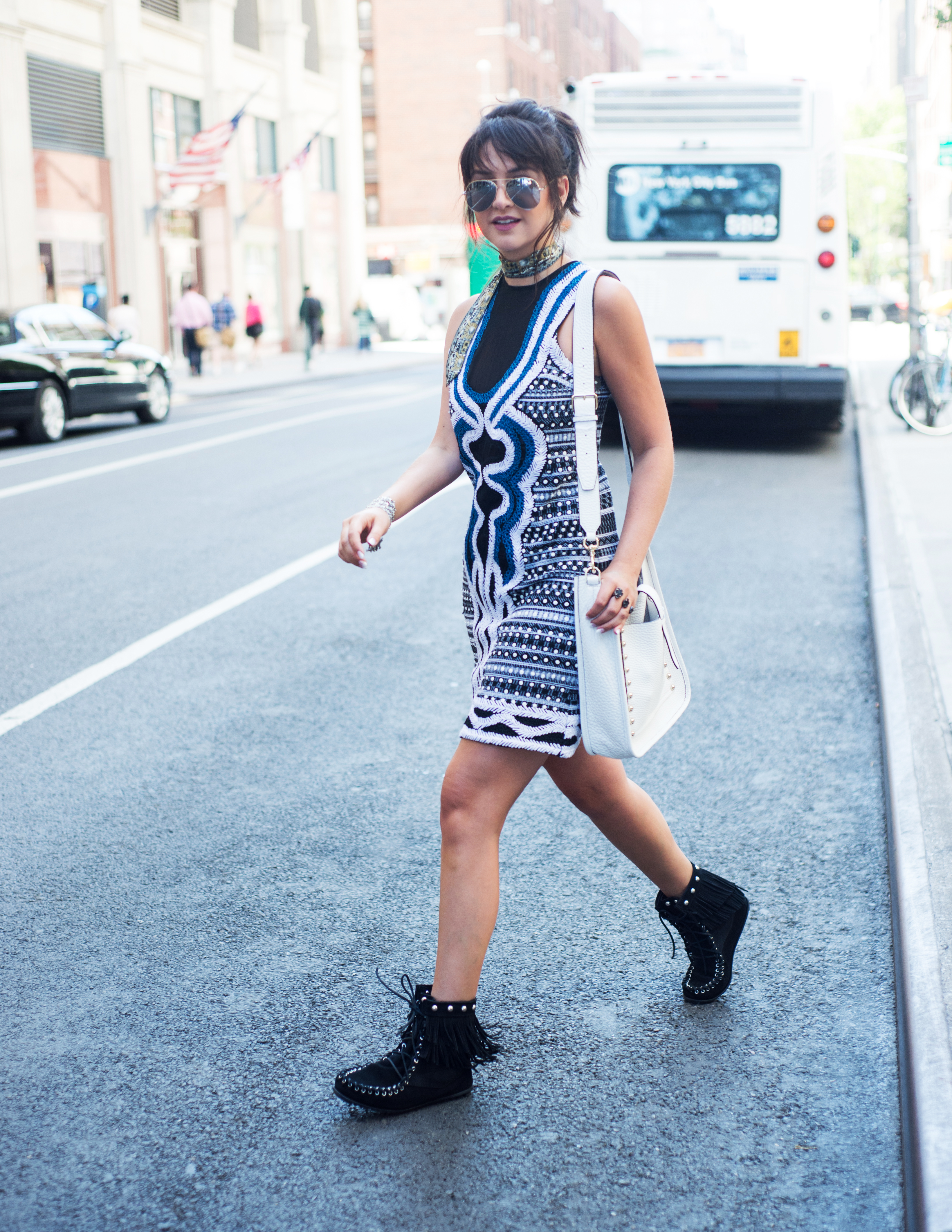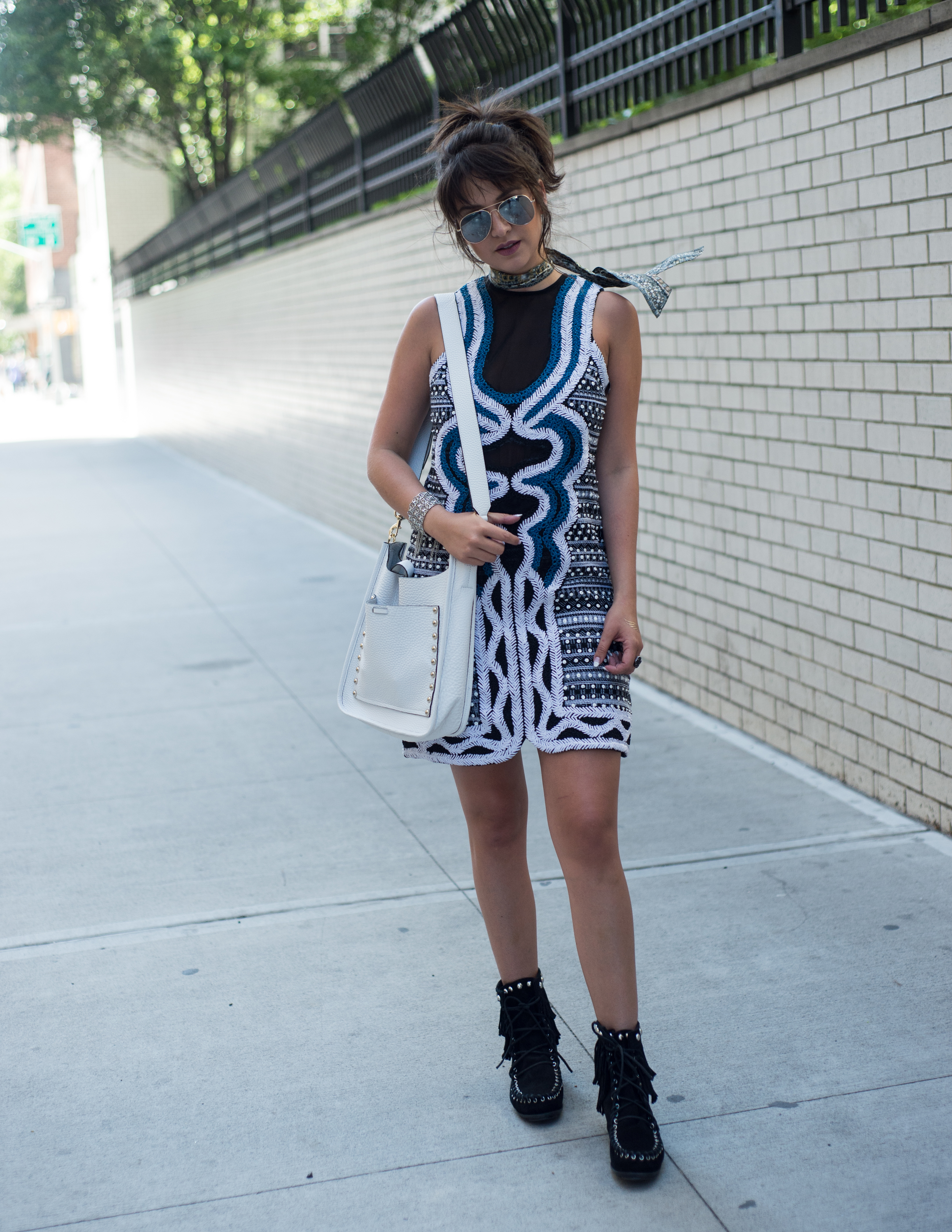 SHOP THE LOOK
Thank you Rebecca Minkoff for contributing to this outfit.
Taken by Andrew Morales @lifeinreverie
Tags: black boots, boots, choker, choker scarf, dress, embroidered, empire state scarf, fringe, leather, minnetonka, rebecca minkoff, rmnyc, silk scarf, suede, topshop, twilly, white
Recent Posts
04Mar

06Jan

17Nov