Beat the Heat with this Flirty Style
I'm not sure about y'all, but where I live, it is one hot summer. Many women style the traditional sun dress or adorable patterned short in the summer to stay cool. As much as I love sporting the summer time classic looks, I thought it would be fun to mix it up a bit!
The look below is flirty and fun. This classic skirt style can be spruced up with a modern crop top, like the one I paired with it here. The stripes on the skirt plus the tight fit of the crop top create a sporty chic look that is tied together with these bright and colorful kicks!
How many of you would pair tennis shoes with a crop top? Or a skirt for that matter? Isn't summer made for strappy sparkly sandals and cute wedges?
Rebecca Minkoff has taught me that mixing it up and adding a bit of flare is one of the most unique statements you can make. This entire look styled together makes such a summertime chic statement and I am loving it. The sunnies and my Lexicon of Style Skull Kandy twilly scarf add a bit of my edgy vibe to such a clean cut look.
How are you mixing it up this summer? Leave a comment below as I would love to hear all about it! Be sure to tie your Lexicon scarves in the best fashion during this hot weather! As you can see on Instagram and Snapchat (@lexiconofstyle), I have been tying mine in some fabulous new ways such as on my wrist, around my neck, in my hair and around my ankle!
Let me know what you think of this look, more blog posts to come.
Xx
Lex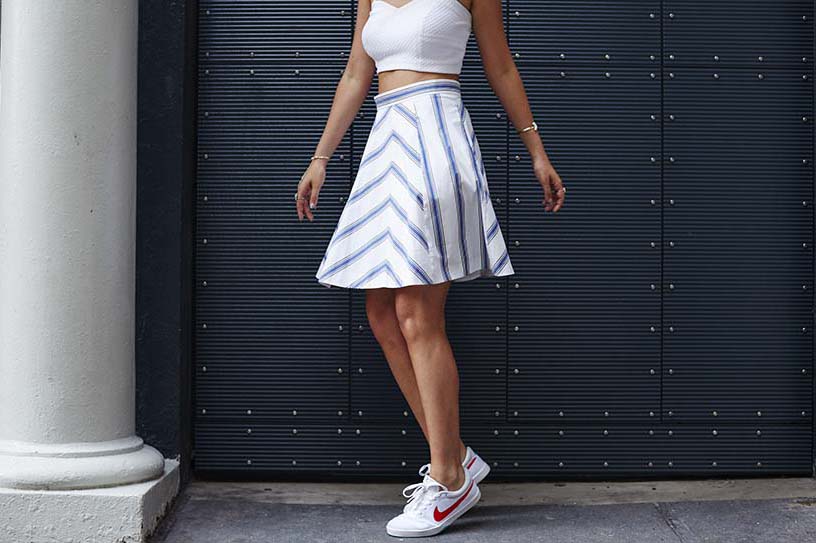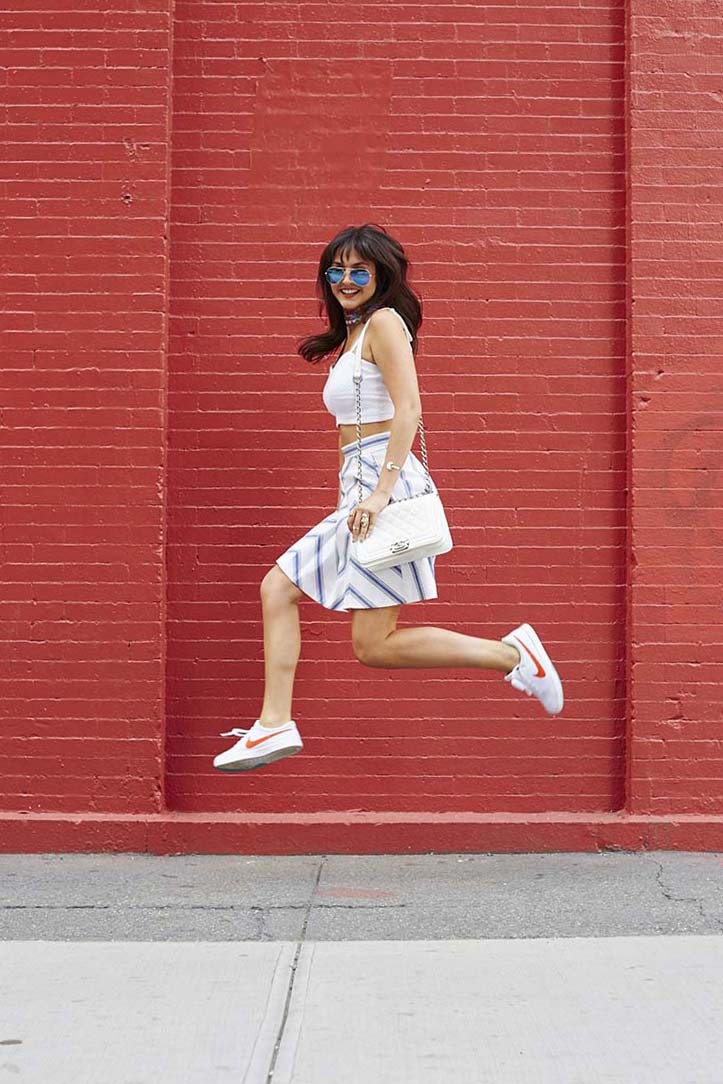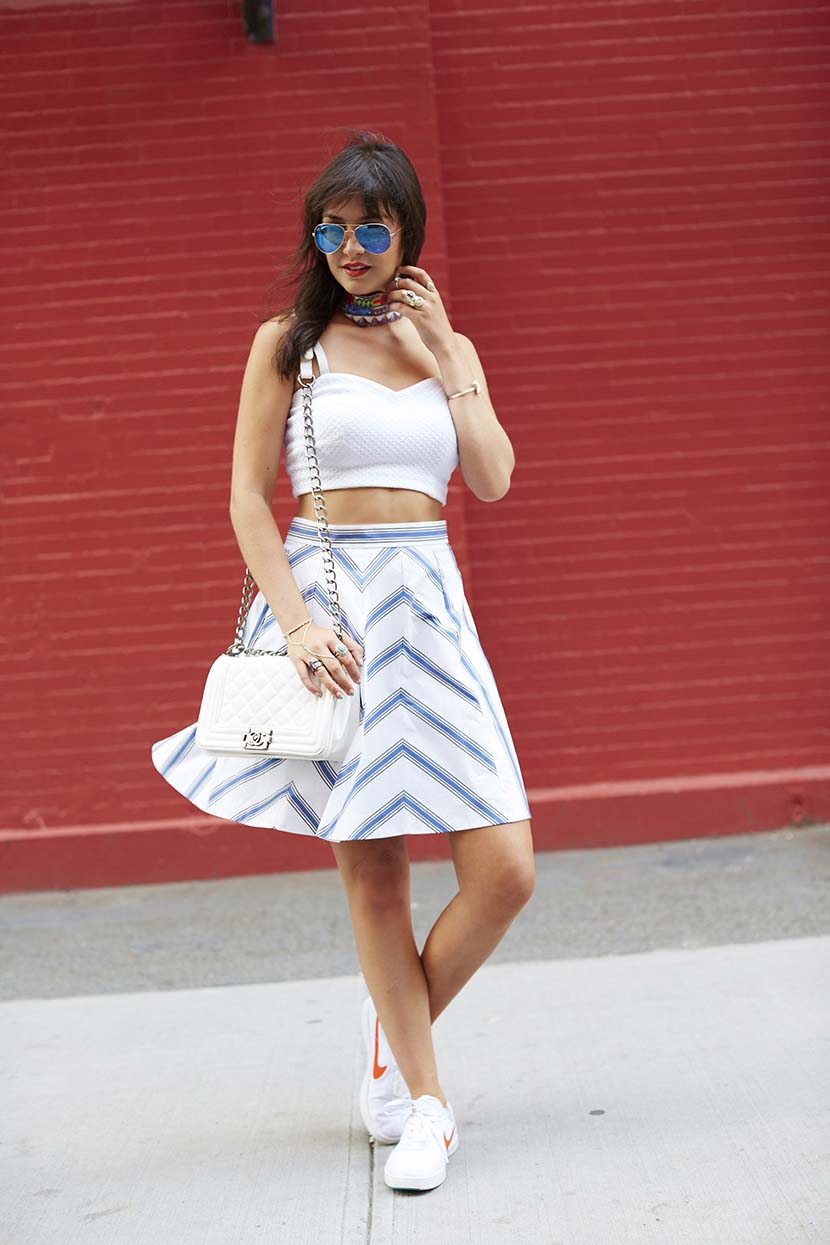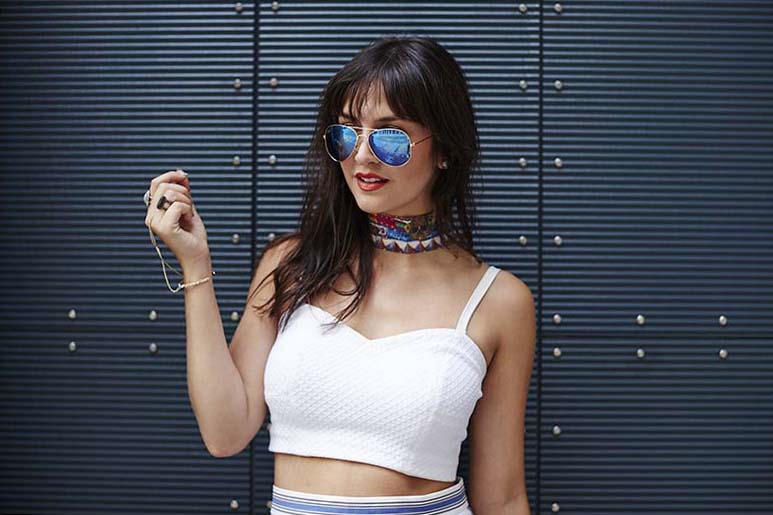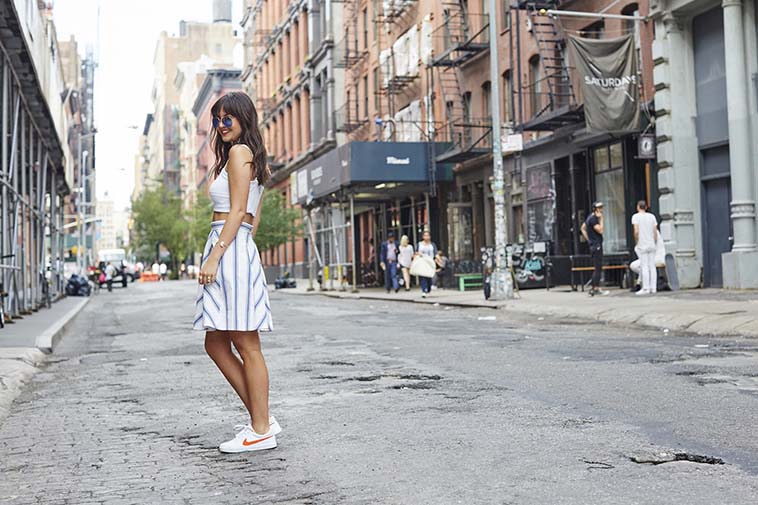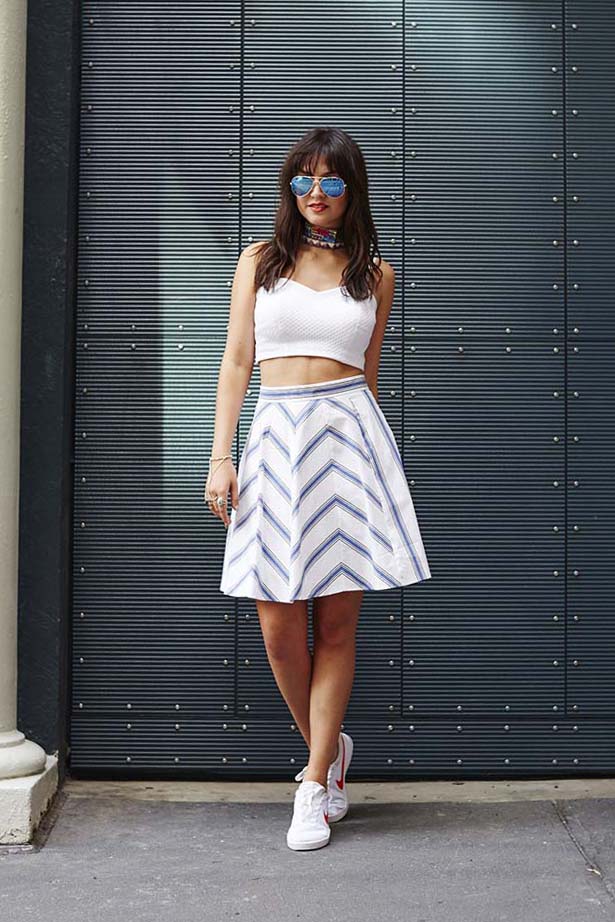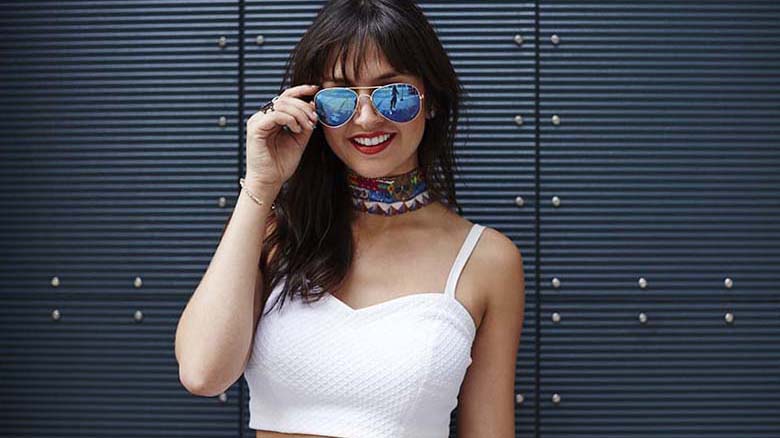 SHOP THE LOOK
Thank you to Rebecca Minkoff NYC for contributing to this post!
Recent Posts
17Nov
16Oct

03Jul