At the Tanger Outlets Deer Park
I teamed up with the Tanger Outlets and Style Watch to bring you a chic, affordable, street style look all under $300 from the Tanger Outlets. Style Watch Magazine is one of my favorite magazines because it's realistic in the sense that it finds high fashion pieces at attainable prices. So I wanted to create the same idea and show y'all that it is possible to style an edgy and fashionable  look with a budget.
I actually found my whole look (apart from my shirt, sunnies, and #lexiconofstyle Olympia Scarf bandana) at Saks Off 5th! I knew I wanted to create a look with a pair of unique denim jeans because nice jeans are one of those things I have a difficult time spending a lot of money on. So I began styling the look by searching for the perfect jeans and found this amazing pair of FRAME's. Then I moved on to finding my Kendall + Kylie lace up boots, then to my Fabulous Furs coat, and topped the look off with some accessories like this hat by Cara and fuzzy keychain and chain belt by Michael Kors.
I wanted to create an outfit that expressed my style and set me apart from others. Don't ever be afraid to push the boundaries of fashion and show some skin 😉 Feel free to mix-and-match patterns and to try new trends!
What do you think of this look? Like how I tied in my Olympia Scarf on my purse? Well good news! I am doing a SMALL BUSINESS SATURDAY SALE with the scarves soon! So stay tuned 🙂
Leave your comments below!
Xx
Lex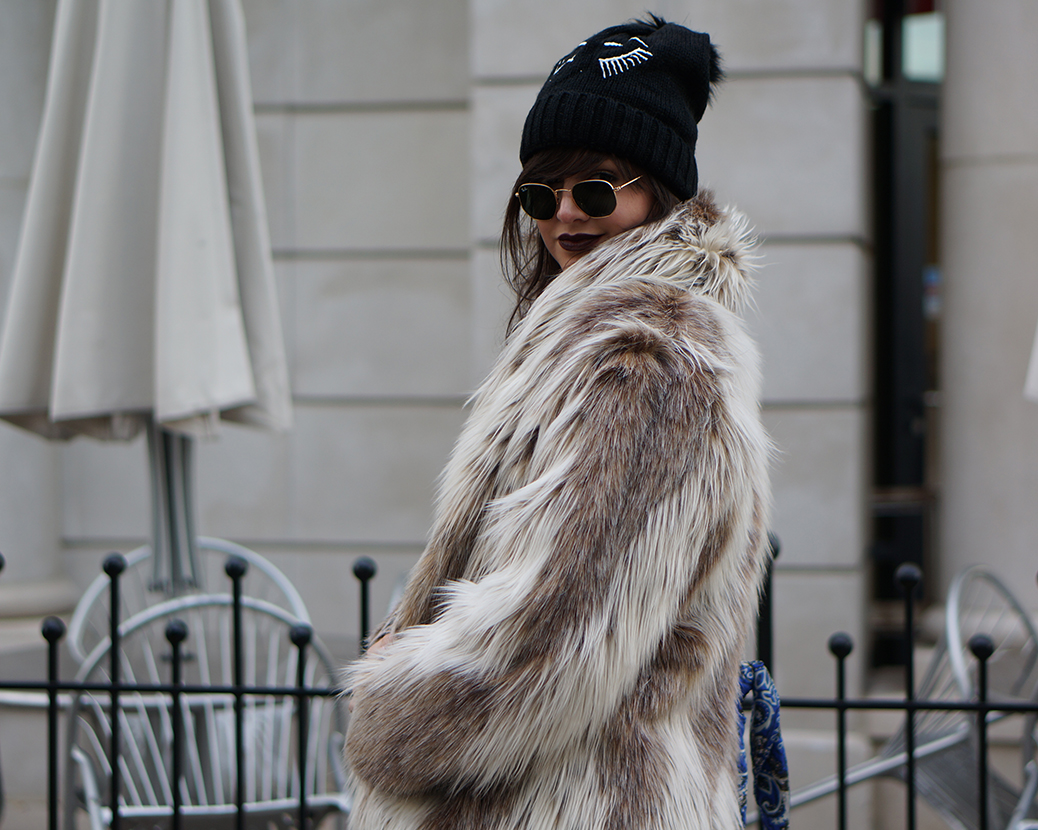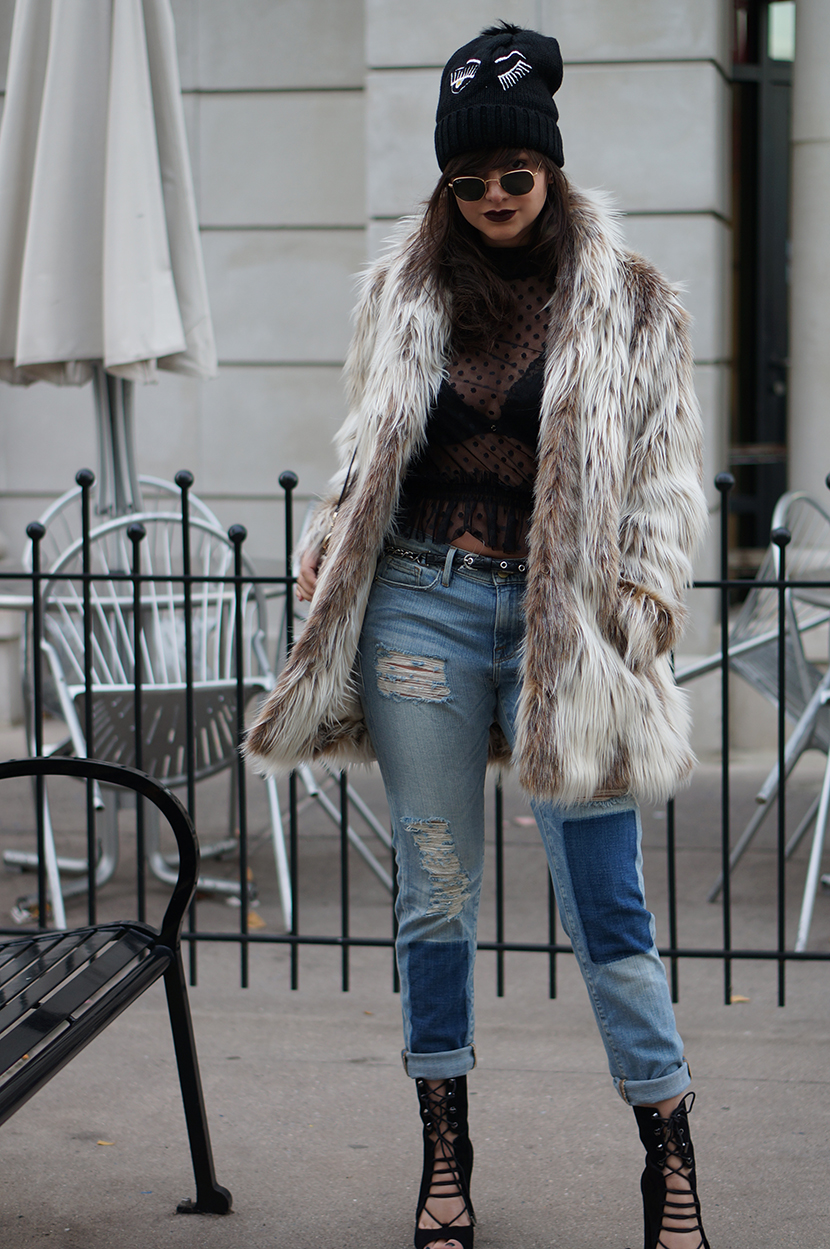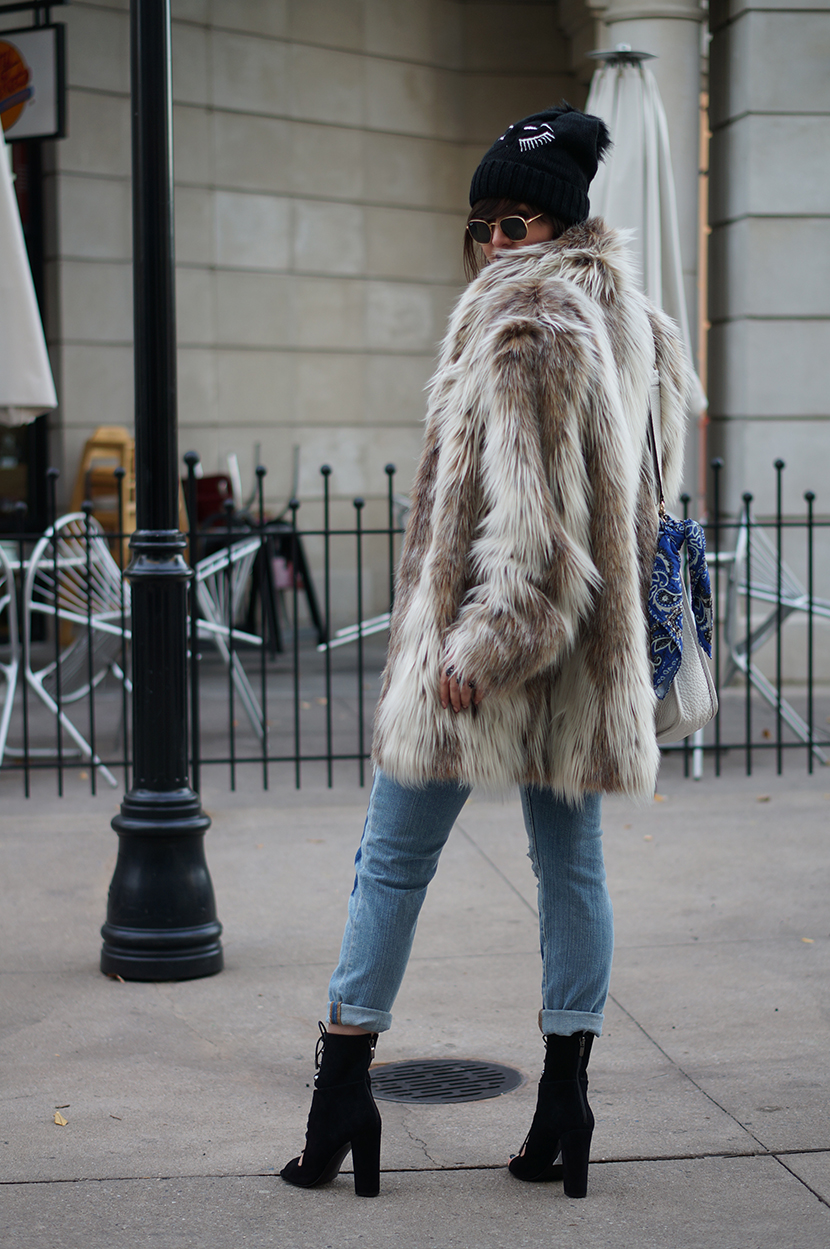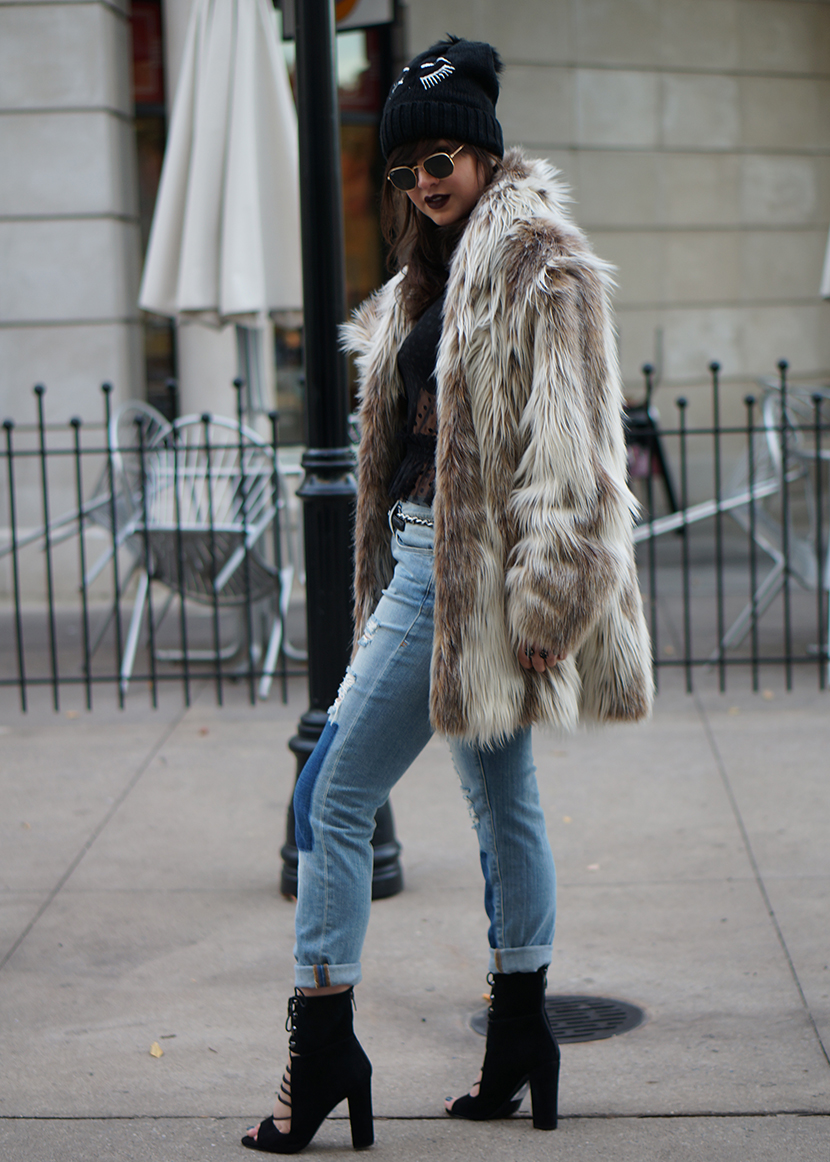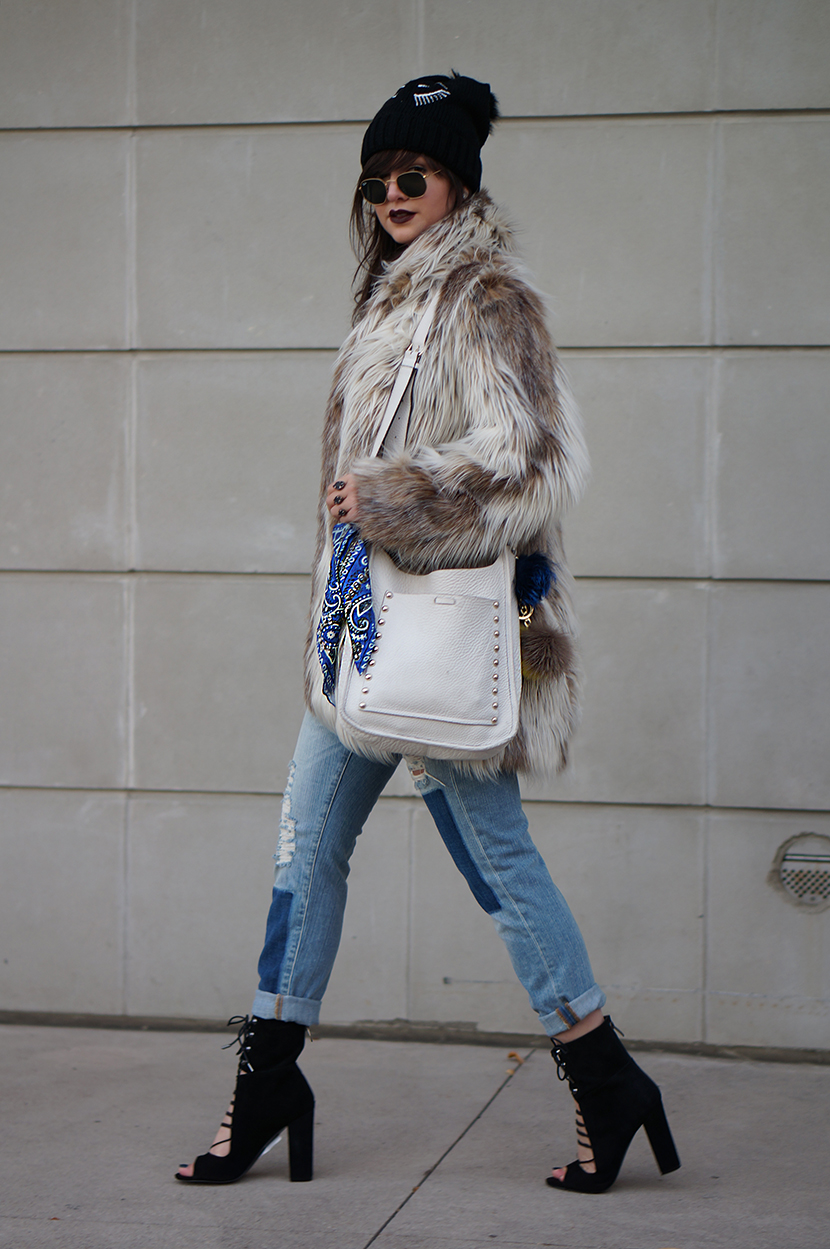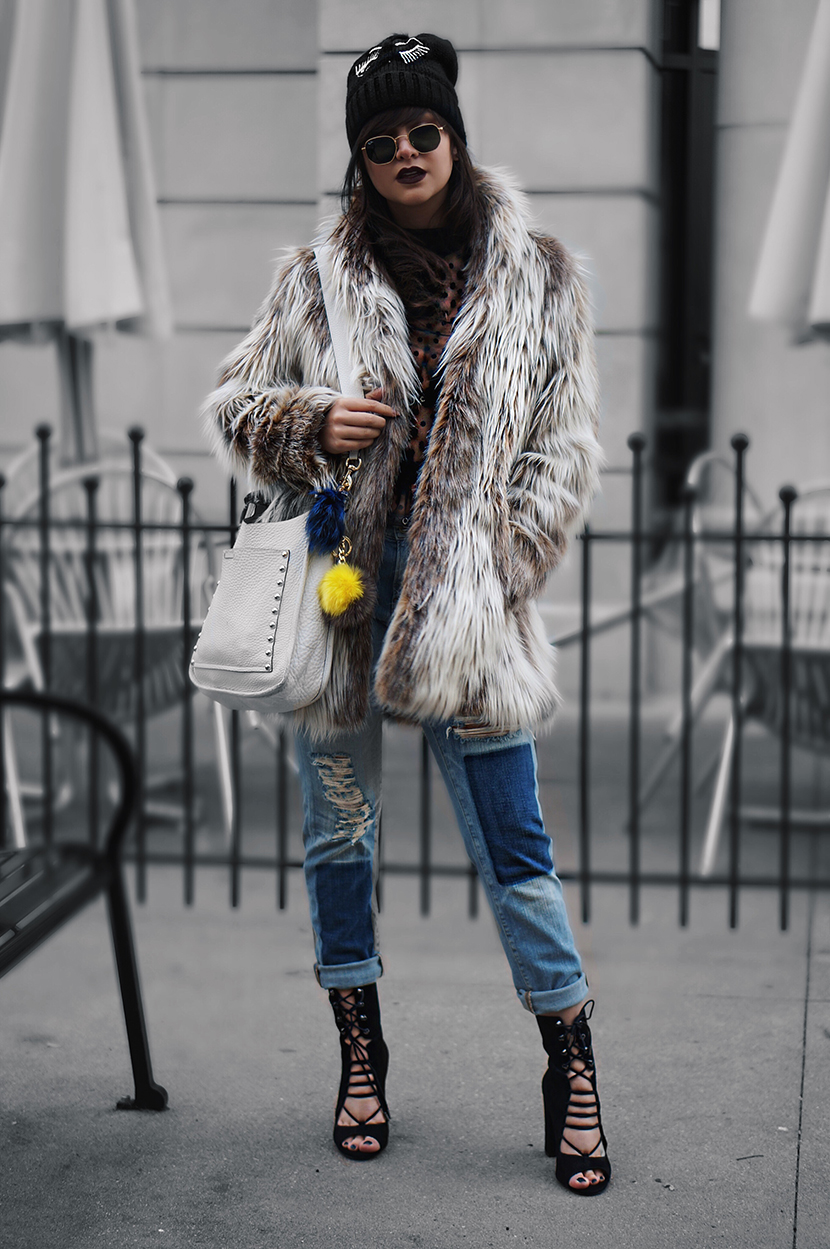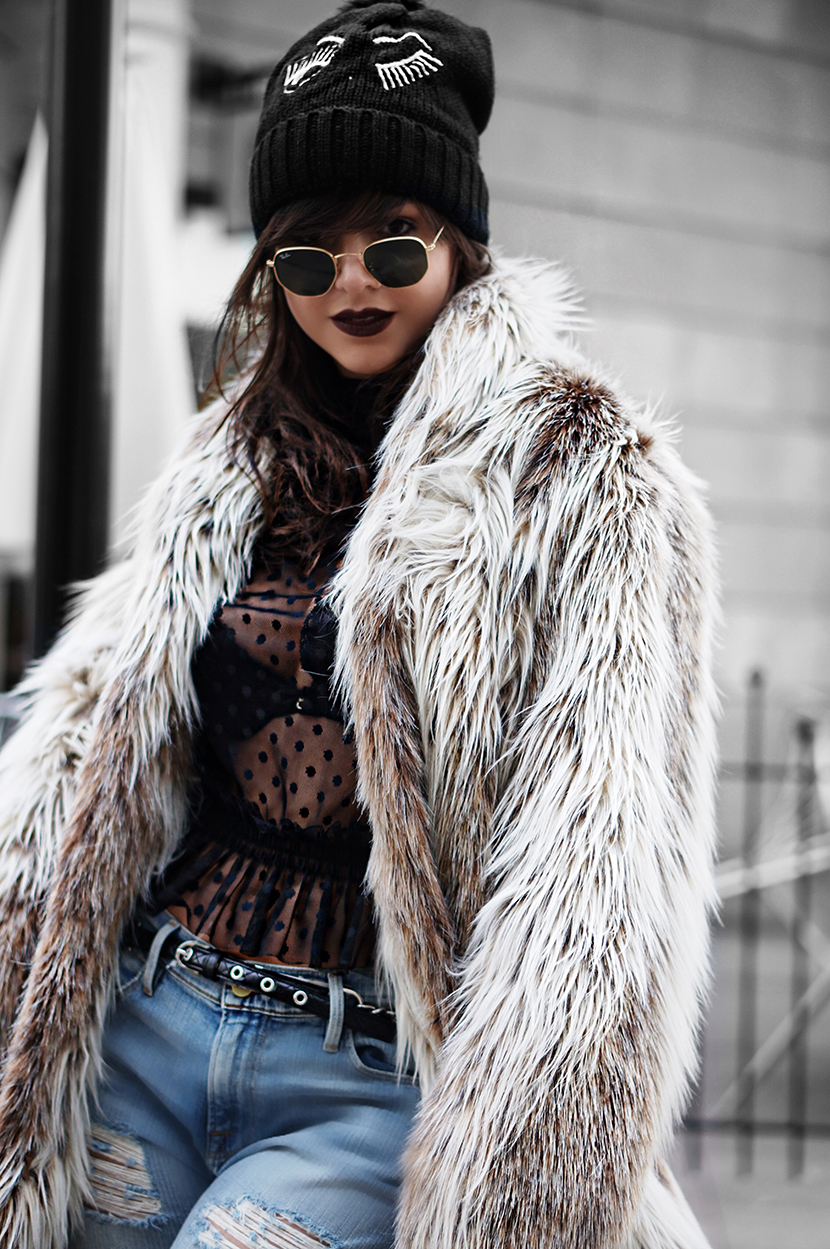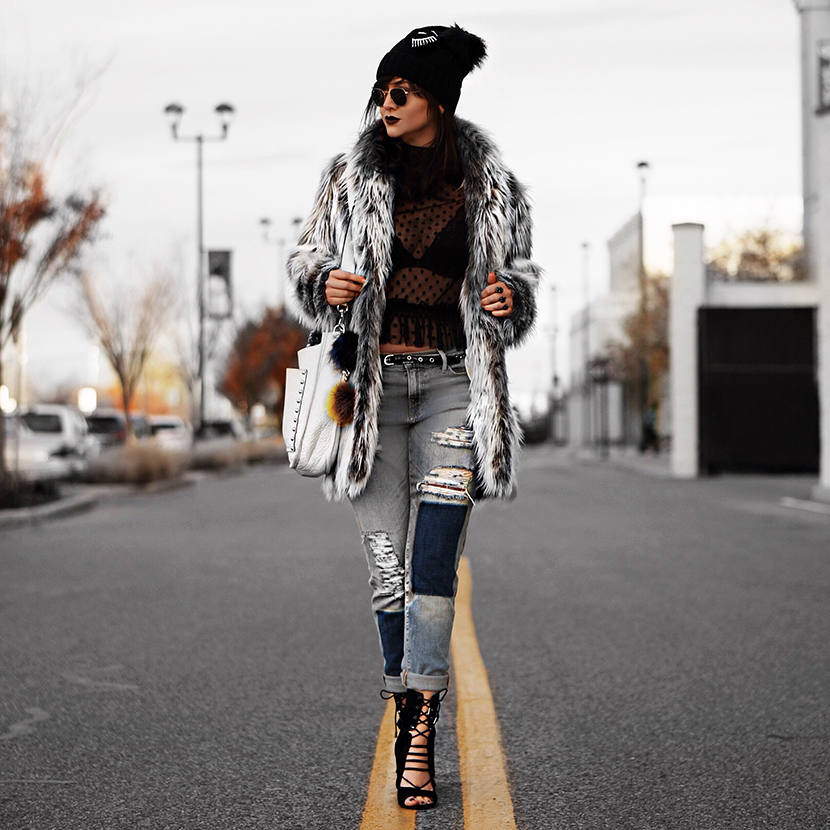 SHOP THE LOOK
Recent Posts
03Jul