A recap of my adventure to Australia!
If you've been following along on Instagram @lexiconofstyle, then you know I've been frolicking through the land down under for the past week and a half. Before I tell y'all about my amazing trip, I want to let you in on a little secret about traveling…
Traveling, to me, is more than just a vacation, it's a period of time to be selfish. It's a time to search for things that inspire your soul, and a time for you to reflect on what life has given you thus far. Traveling is one of the healthiest things you can do for yourself. So, I encourage all of you to take an adventure once in a while, whether it's a backpacking trip through the Mediterranean or a day at the park. Go explore!
My time in Australia was spent in many cities (Brisbane, Rockhampton, Melbourne, and Sydney), along with some amazing company. I was lucky enough to not only spend time with some amazing people, but also to have a very beneficial meeting with a production company for my scarf collection in Melbourne.
As beautiful as Australia was, I have to admit that it was so much chillier there than over here in the U.S. but that is because they're in the middle of winter over there. I had to pack many sweaters and boots (but who doesn't love a little boot action?!). I have placed some photos within this post to highlight some of my favorite looks that I sported throughout my trip! I don't have as many outfit pictures from the trip because I was camping for some of it and wanted to take a break from my phone :).
I think my favorite thing about this trip was the culture I was able to experience first hand. From the beautiful camping grounds of the Town of 1770, to the street art at Hosier Lane, every turn I took was an opportunity for my eyes and my mind to appreciate the beauty of Australia and it's people. This meant a lot to me due to the fact that I spend so much time focusing on creating designs that represent my love for fashion. Not everyone always understands my designs or my purpose for them, but it's me. It's my expression. Australia's expressions renewed my confidence in my passion for fashion.
I was able to put some great looks together with my Lexicon scarves while traveling from place to place! It was a comfy outing to the Gold Coast with an oversized sweater and the Lucite Scull Scarf. I transitioned into an edgier look full of color and spark with the Crystalline Scarf in Melbourne.
You can shop all of my looks below and browse my photos from the trip! If you have any questions or comments about my looks feel free to leave me a note!
I am so lucky to be able to share my trip details with y'all. I hope you enjoy the photo reel below!
Xx
Lex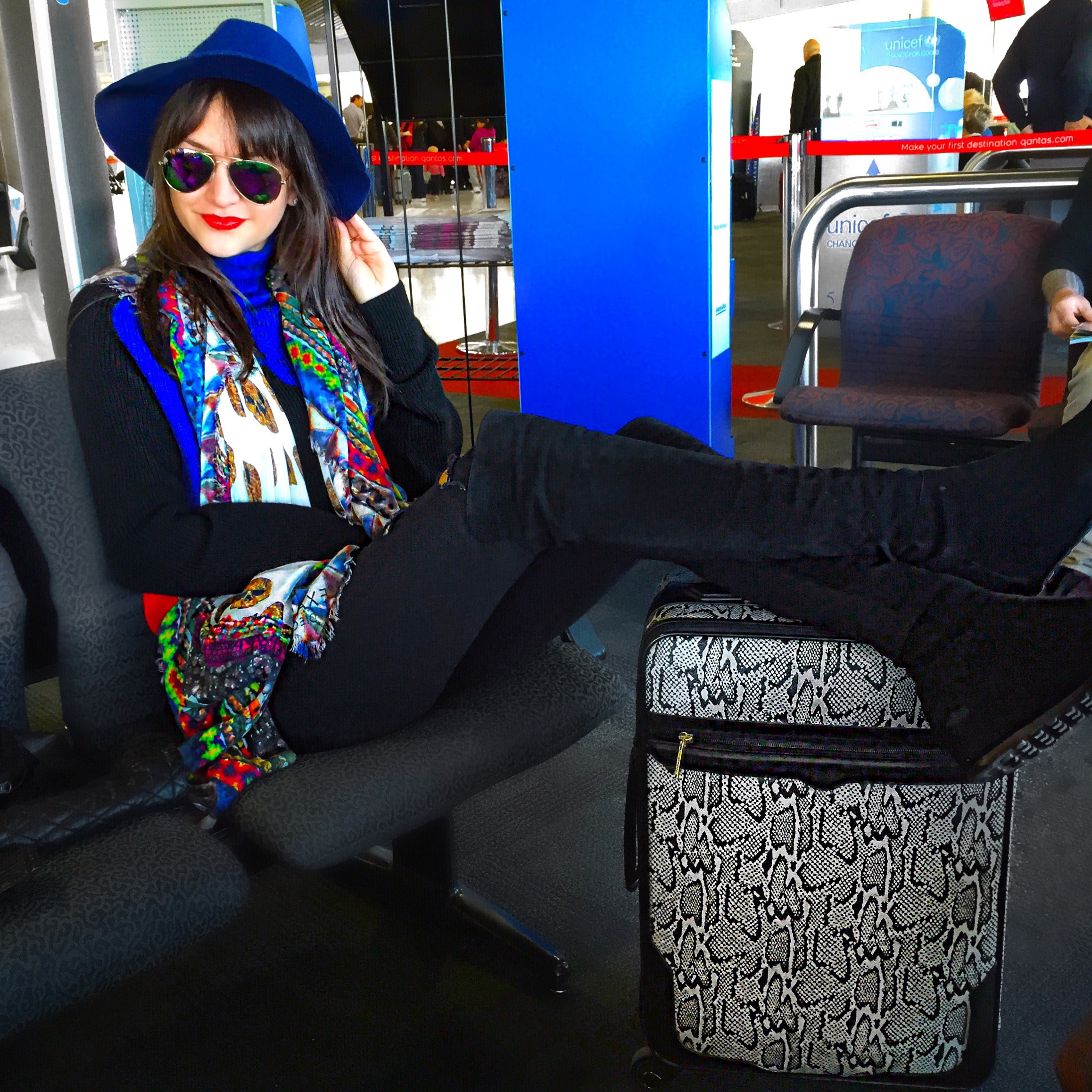 Flight from Brisbane to Melbourne with my new Rebecca Minkoff suitcase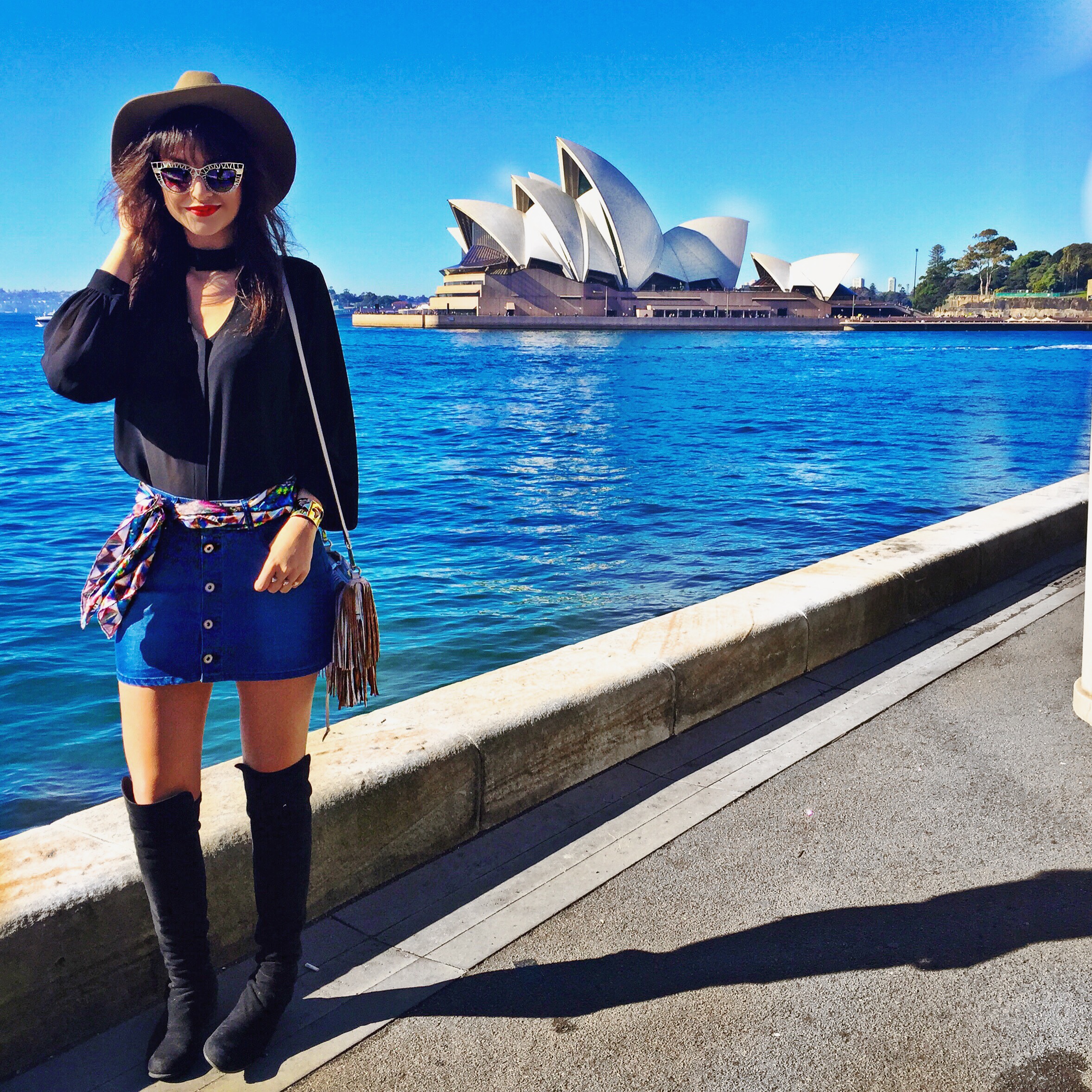 Heading to the Sydney Opera House in my new Boohoo denim skirt and Skull Kandy Scarf belt!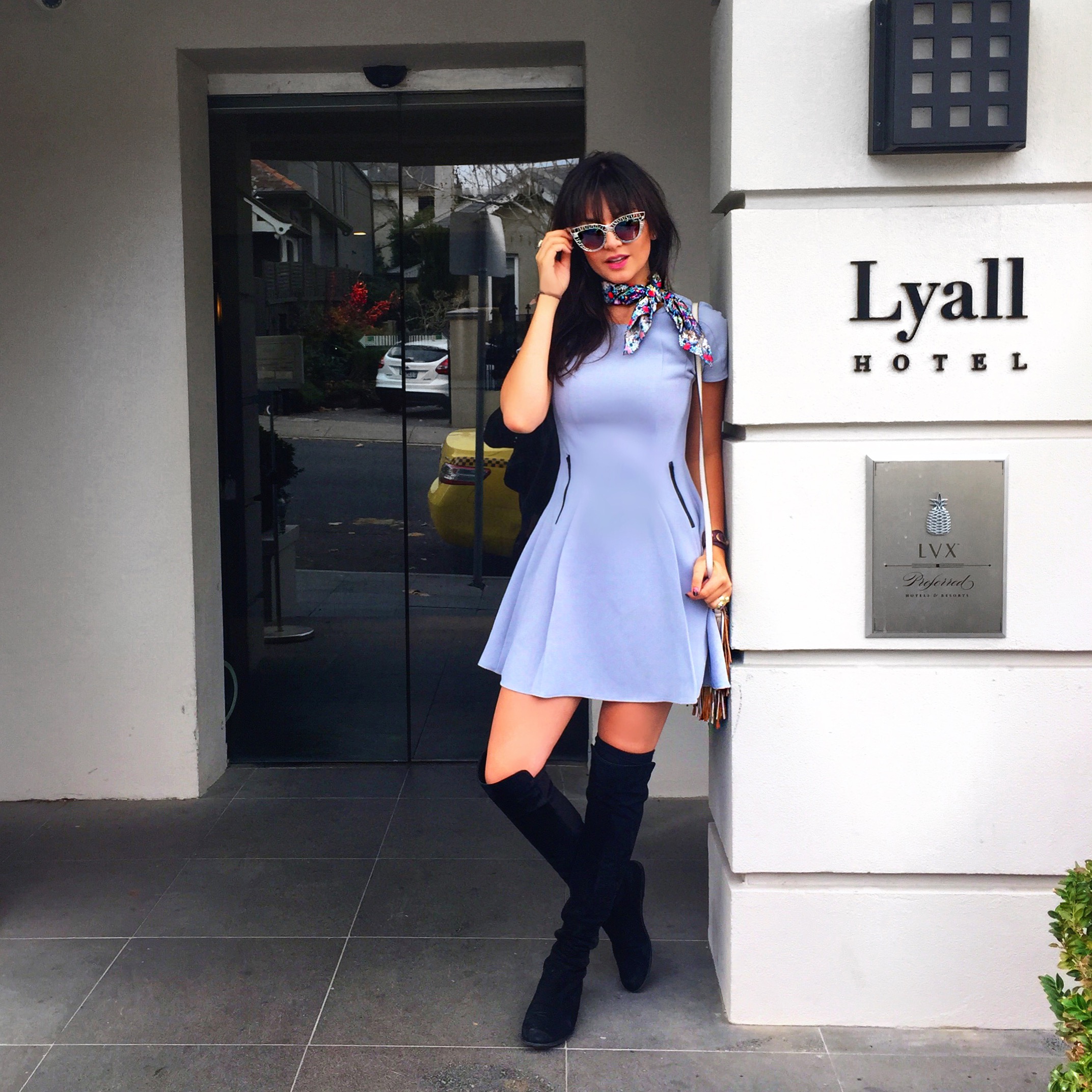 My outfit to go explore the botanical gardens in Melbourne! Thanks to the lovely Lyall Hotel for the lovely stay!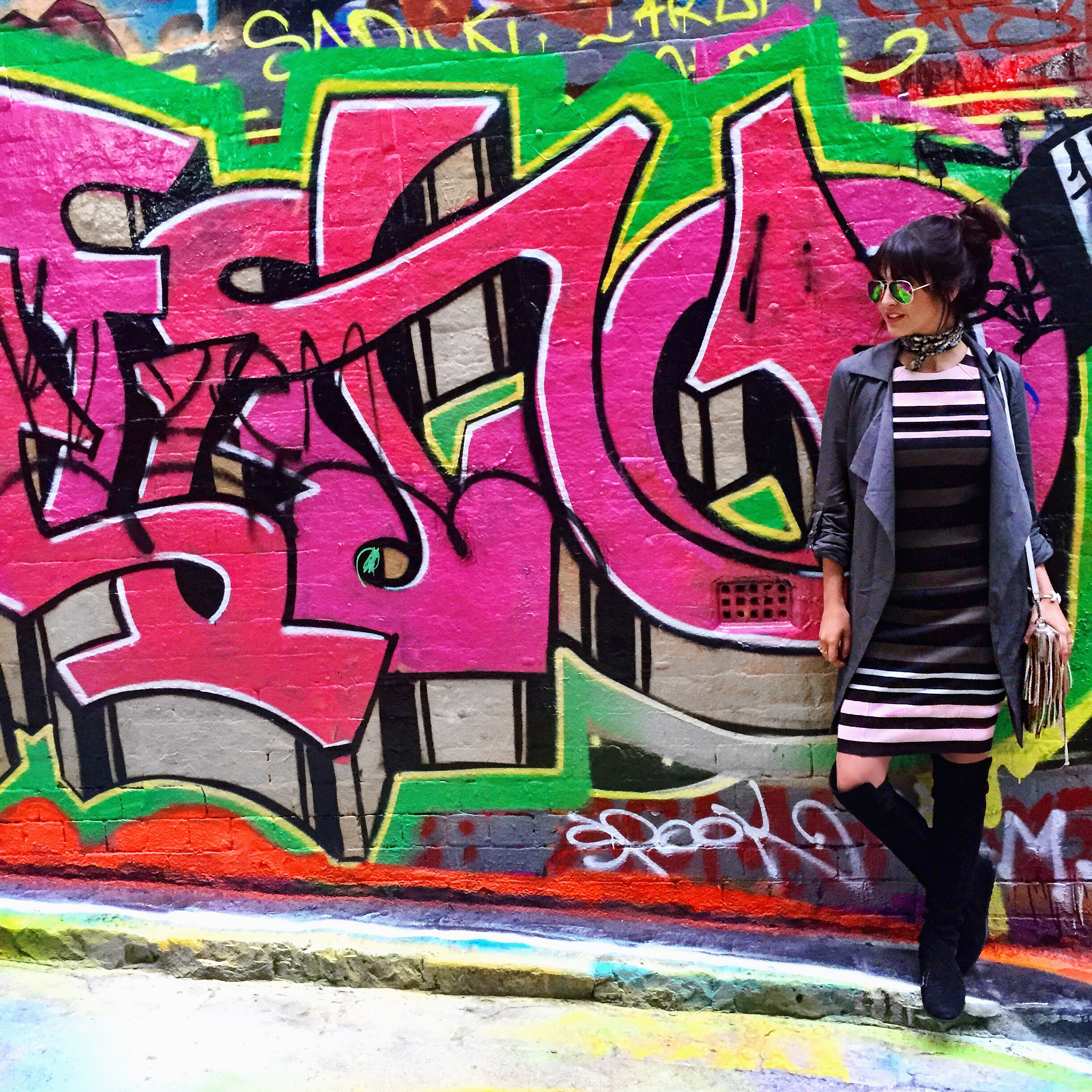 ew outfit by Tokito worn on Hosier Lane before our night out in Melbourne



Thank you to the Brown and Purcell families for letting me join you on your camping trip to the Town of 1770!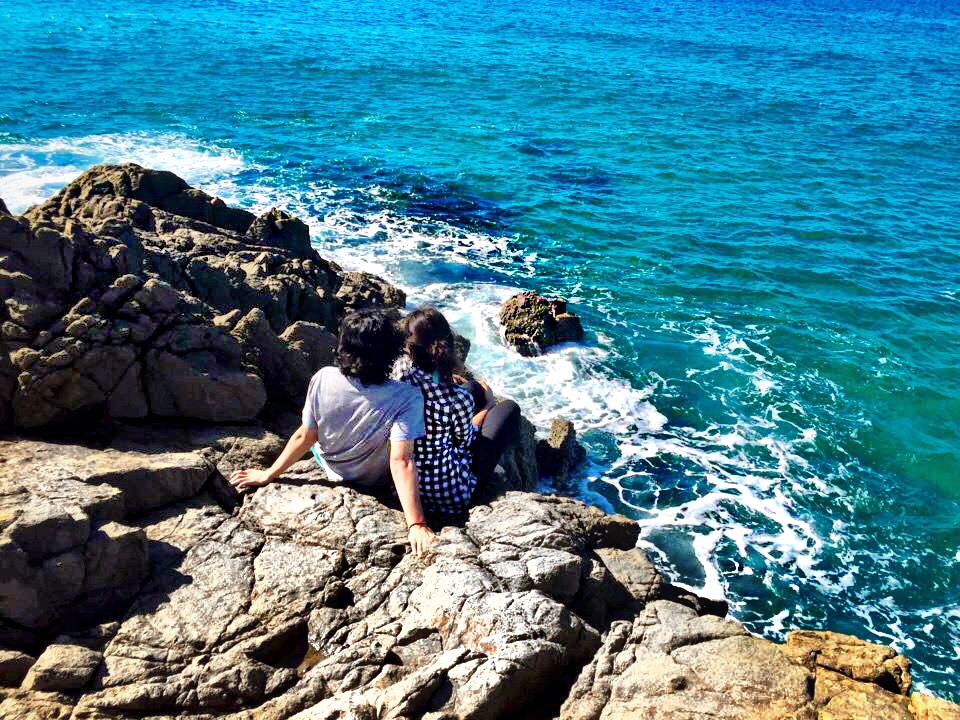 Hanging out on the rocks and enjoying the beach at the Town of Seventeen Seventy! #TAKEMEBACK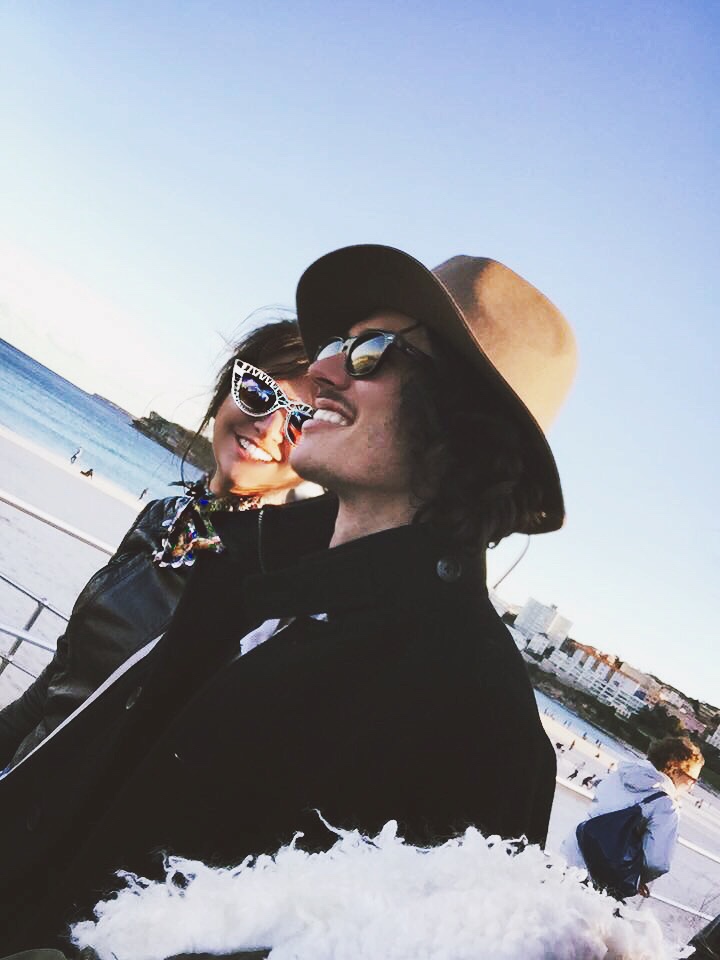 Probably my favorite picture from my trip… Taken at Bondi Beach! Pretty much captures the overall joy of visiting Australia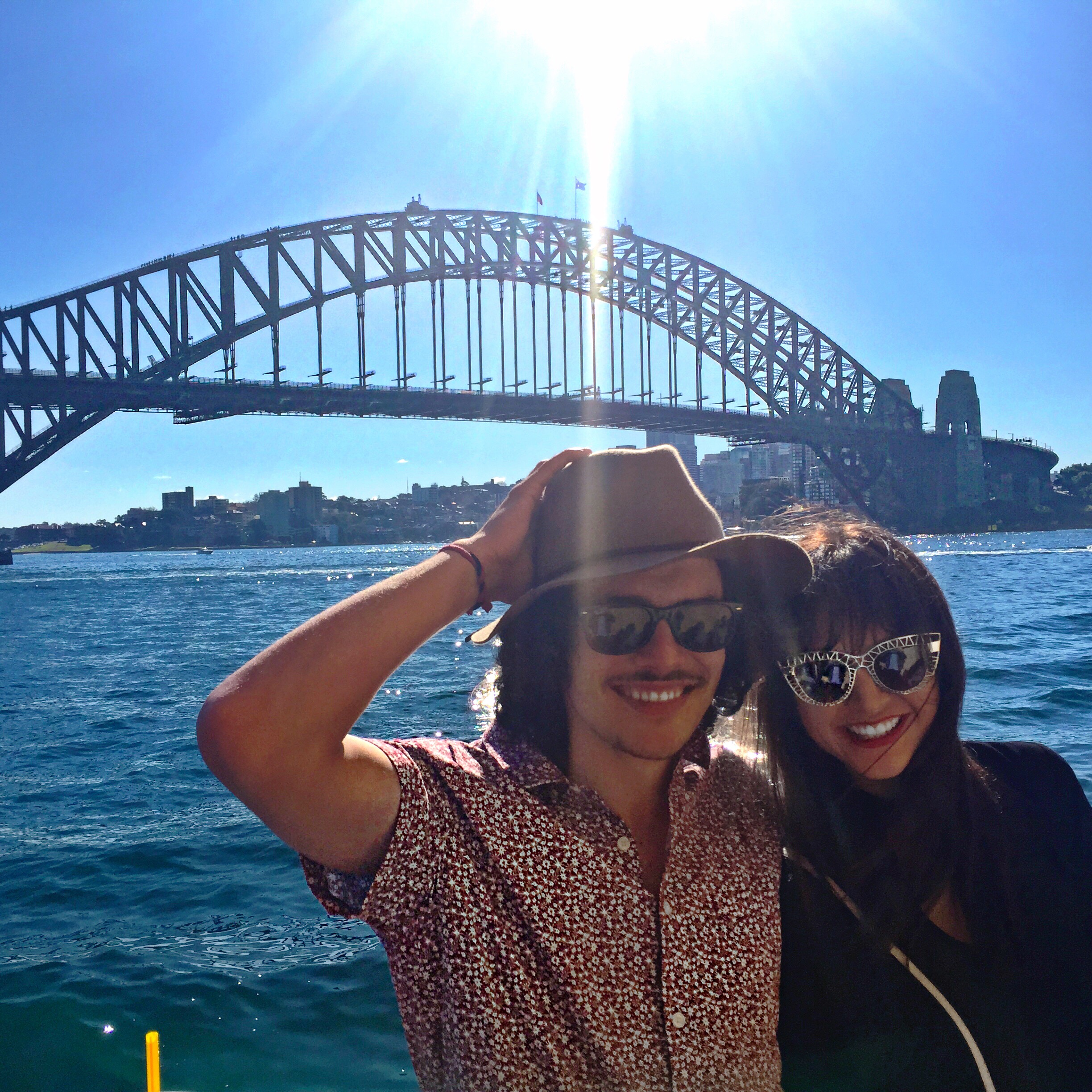 Thank you Jake Brown for putting up with me for 10 days straight and showing me around your beautiful country! Until next time 🙂



SHOP THE LOOK

Thank you to Jake Brown for one of the best experiences of my life! Along with the lovely Brown/Purcell family and the beautiful country of Australia for the unforgettable and eye opening hospitality. 
Also, thank you to Boohoo, Rebecca Minkoff, and Big Dreams group for contributing to these looks. 
Outfit photos taken by Jake Brown.
Recent Posts
17Nov
16Oct

03Jul