By DEZZAL
I know I sound like a broken record… I have been telling you that I will catch up on my blog posts and I am so sorry to have let yall down. It has been a crazy few weeks with the scarf business and I really am trying to get the scarves selling! So PLEASE forgive me!
Before I work on the round up from NYFW, I wanted to blog post about this new romper I got from Dezzal.com before it sells out. I have blogged multiple times about Dezzal online and it's honestly because I love their product. This romper looks so high end, almost like something from Celine, but is super affordable (only $75)! The only thing is, it does run a bit small… So I had to go a size up (yep I am wearing a large) but it's totally worth it. I have worn it with OTK boots and a Lexicon of Style neck scarf on a friday night out with friends, fluffy heels and statement earrings for a day out shopping (pictured below), and for a pre-wedding party with some Chloe jeweled ankle strap heels! It is seriously so versatile and appropriate for any occasion.
I am also featuring a few of my favorite Austin designers! I am wearing a choker and earrings by my good friend Cassandra of Cassandra Collections! She makes all of her jewelry herself by hand. I haven't been much of a statement earring person for the past few years but I saw these and knew I had to have them. I always have trouble wearing super heavy earrings but these are so light and comfortable to wear, I forget I have them on! Now, about this choker… Remember those black tattoo chokers from the 90's? Well, this choker reminds me of a luxurious/cooler version of that… Right??  Cassandra loops these gold wires together to create her unique designs and I am absolutely OBSESSED to say the least.
The other Austin based designer I am wearing is Kelly Wynne. If you guys don't already know, she opened up her first store over at the new Domain NORTHSIDE in Austin! Kelly and I have grown up together and it has been so inspiring to watch her brand grow. I am wearing the #CheersToMeMini bag. It is the perfect size for my camera, phone, wallet, make-up etc. It is now definitely my everyday purse and perfect for my lifestyle in NYC. If you live here in Austin, you have to go visit her store front or you can shop online at kellywynne.com.
Last but not least I am sporting my #CrystallineScarf twilly wrapped around my wrist as a bracelet. Love how the pops of color match the earrings! The Crystalline Scarf is one of my favorites because it is mostly neutral with bright colored jewels that will bring any outfit to life. I definitely suggest wearing it with a bright lip color to complement the pops of color. I am wearing my new Wanderberry lipstick by Wander Beauty to bring out the red in all of the accessories.
P.S. I have mentioned it before, but I am wearing an invisibobble hair tie in my hair to keep it up! I seriously do not know what I would do without these rubber bands. They are everything- no headache, no creases, no rips!
Have you shopped at Dezzal yet? Be sure to also check out my fellow Austin native designers and let me know what you think!
Xx
Lex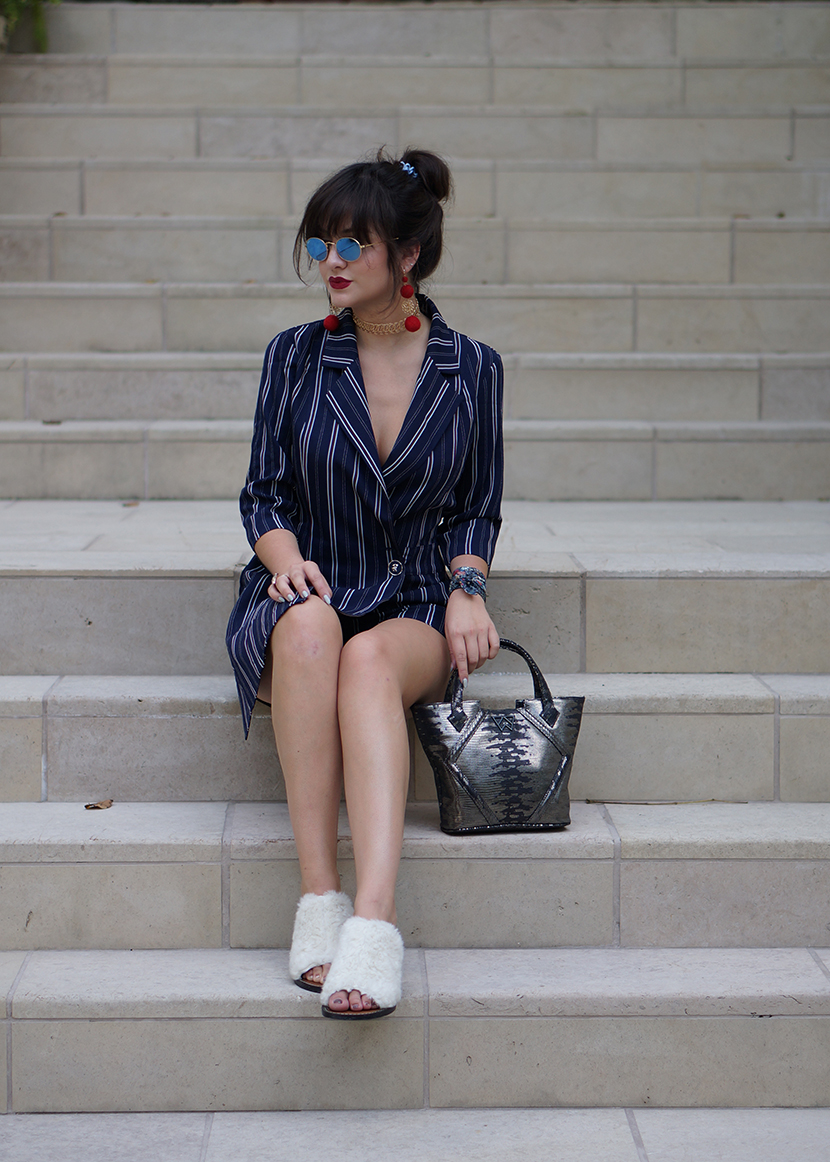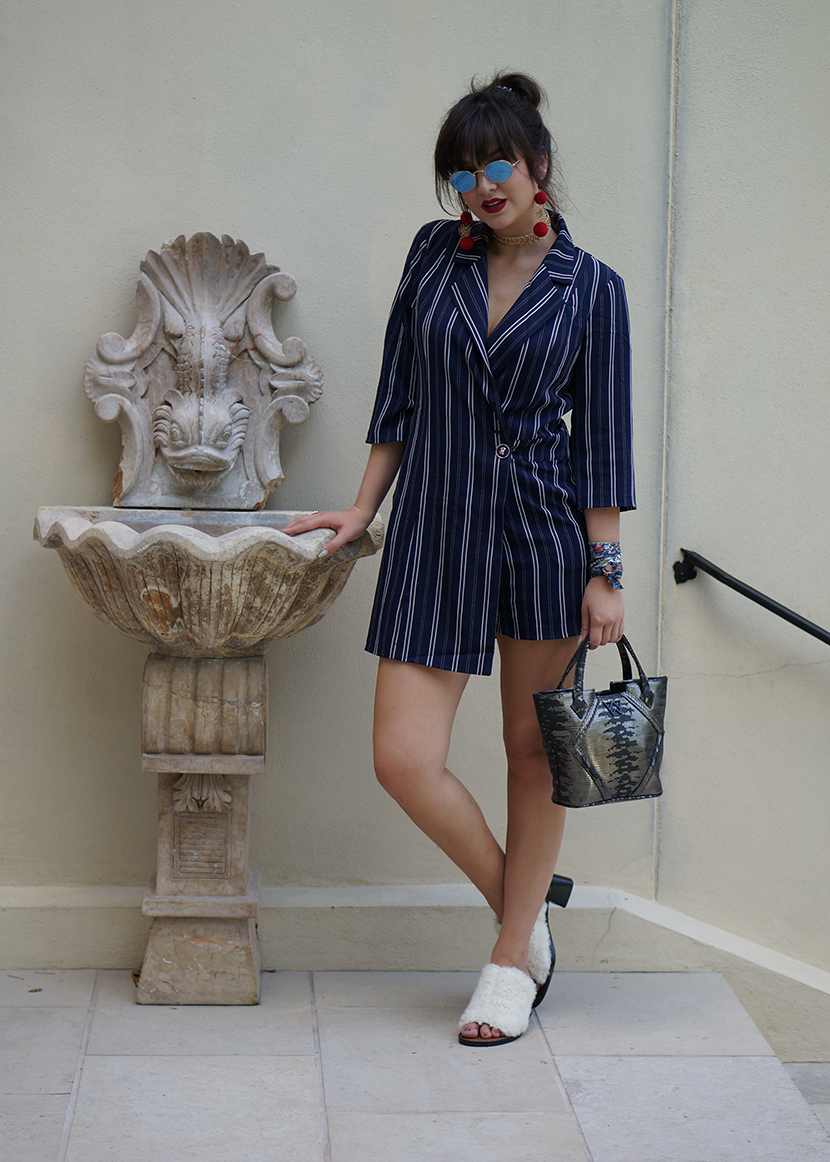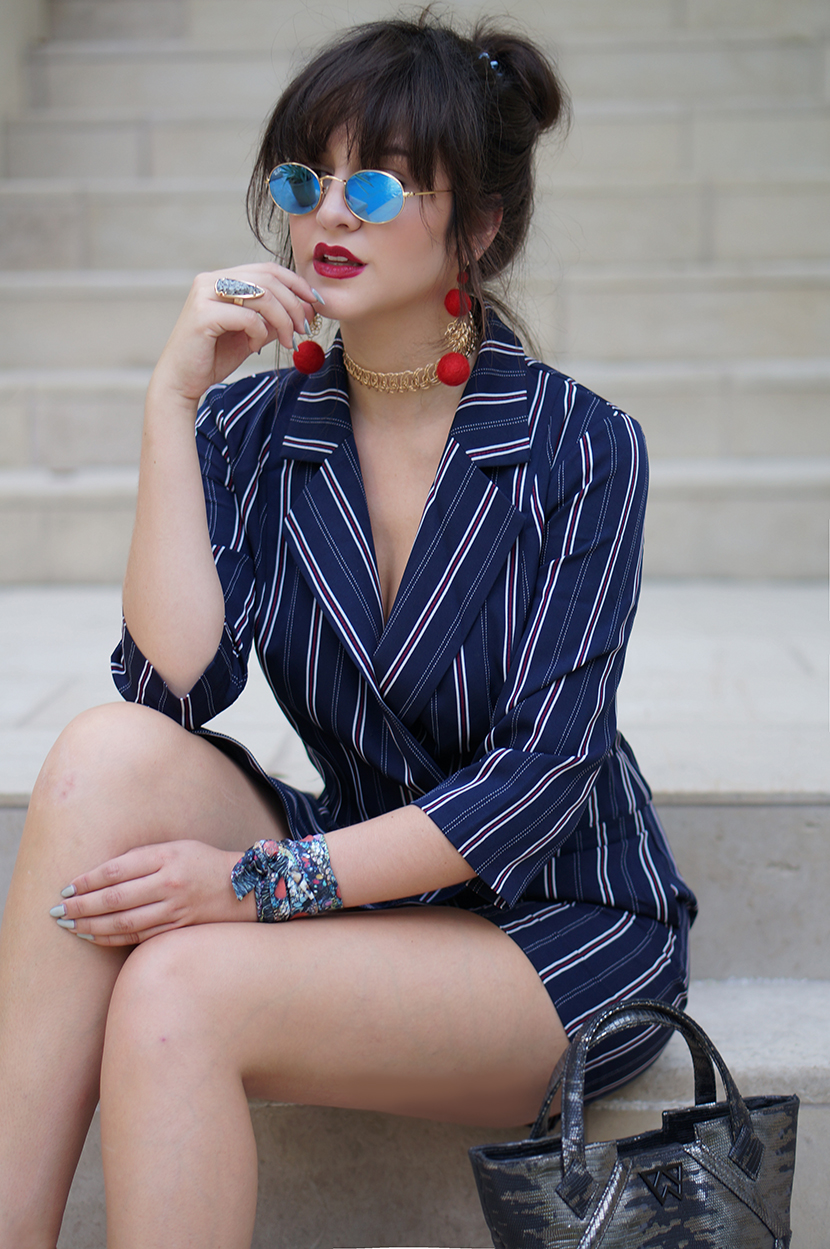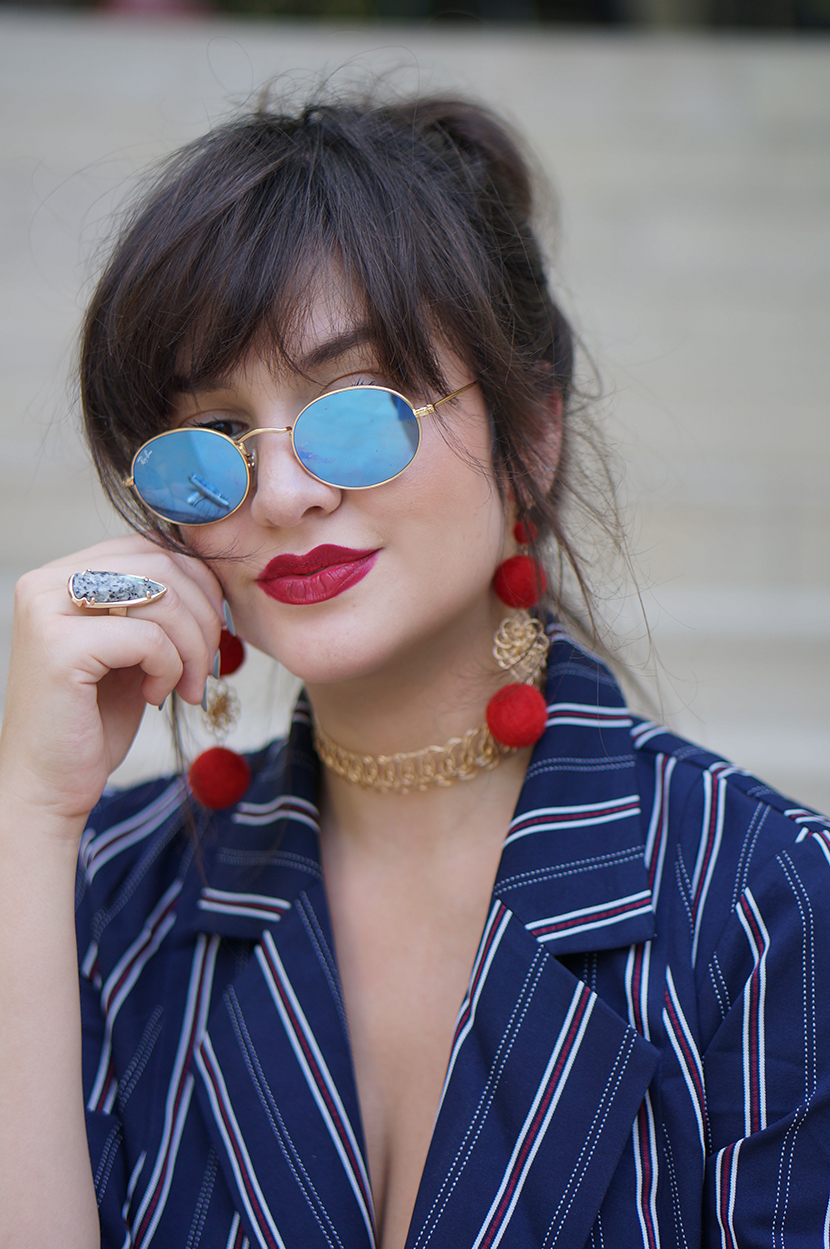 Thank you Dezzal, Cassandra Collections, Wander Beauty, and Invisibobble for contributing to this look.
Hair: Invisibobble
Makeup: Wander Beauty
Recent Posts
14Nov

13Nov

11Oct