A Girls Guide to Successful Retail Therapy
If you think retail therapy is the best cure, you're right, however, it's the only cure when you have a younger sister to share it with. This past weekend, my baby sis and I took on the streets in order to snag some trendy new bargains for our closets. What better way to spend a Saturday, am I right?
First stop was at Patricia Field, where we found the most eclectic and chic pieces. If you haven't been, put it on your NYC shop bucket list. Did you know that this shop changed the way women dressed? It's true! Patricia Field here in NYC styled most of the looks shot in the classic show, Sex and the City! You can read more about it on their site. I snagged some new sunnies (ok, I admit, I have an addiction), and this unique purse that is in the form of a book. I loved this place due to the mix of bargains and high end pieces. If you're looking for that Miley Cyrus meets Kylie Jenner style, this place is for you.
If you follow me on Snapchat and Instagram @lexiconofstyle, then you probably saw my new ensemble I purchased! As soon as I saw the sheer dress with corduroy accents, I had to have it. I purchased it from Babel Fair  which is more of a preppy – edgy mix. Babel Fair had a fantastic selection of affordable, high fashion and detail oriented pieces.
Next stop was 2nd Time Around, a consignment shop with the greatest selection. I found the perfect pair of Sandro  boots! As I was thrifting around, I found the perfect new outfit: a Carven skirt paired with a Pleats Please top. I do have to say, even with these fabulous finds, I think that Filmour & 5th is my new favorite place. The consignment boutique has a mix of recent pieces from Balenciaga, Tibi and Rebecca Minkoff.
Another new obsession of mine is Bite Beauty Lab, where you can make your own custom colored lipstick – how cool is that? I've included a photo in this post with my blue shade that I have been sporting around NYC.
I think it's safe to say that it was a pretty successful shopping weekend here in the city! What did all of my readers do this weekend? I would love to hear from you about what great deals you are finding on your weekend shopping trips.
Consignment shops and unique boutiques always catch my attention because you never know what you can find inside! I love finding things that I can bring back to life with a touch of my Lexicon style. Lesson learned this weekend: retail therapy never goes out of style, and neither does sisterhood. Shoutout to my younger sister for shopping until we dropped – you're a trooper and I love ya!
My list so far for Downtown Manhattan boutiques:
1. Babel Fair – Nolita
2. 2nd Time Around – Soho
3. Patricia Field – Nolita
4. 3NY – Soho and West Village (find your Lexicon of Style scarves there)
5. A Turen – Lower East Side
6. Filmour & 5th – Soho
7. Kirna Zebete – Soho
8. INA – Soho
9. Bite Beauty Lab– Soho
10. Big Drop NYC– Soho
If you have any questions about any of my looks feel free to shoot me a message or leave a comment.
Xx
Lex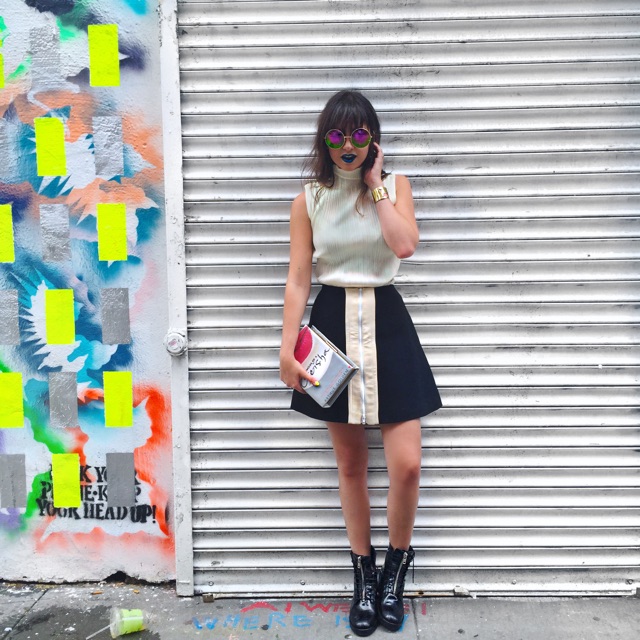 New book clutch and sunnies from Patricia Field. New Pleats Please top, Carven skirt, and Sandro boots from 2nd Time Around.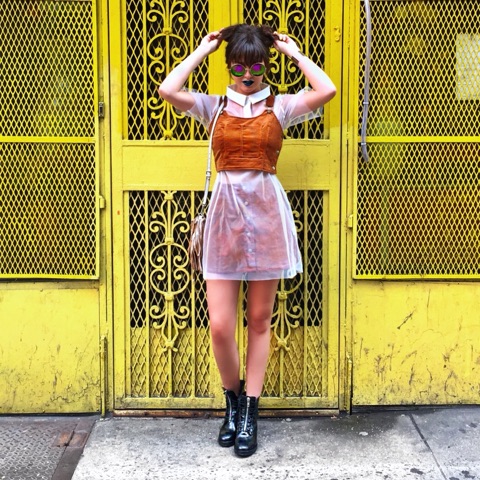 New corduroy set and sheer dress (all sold separately) from Babel fair.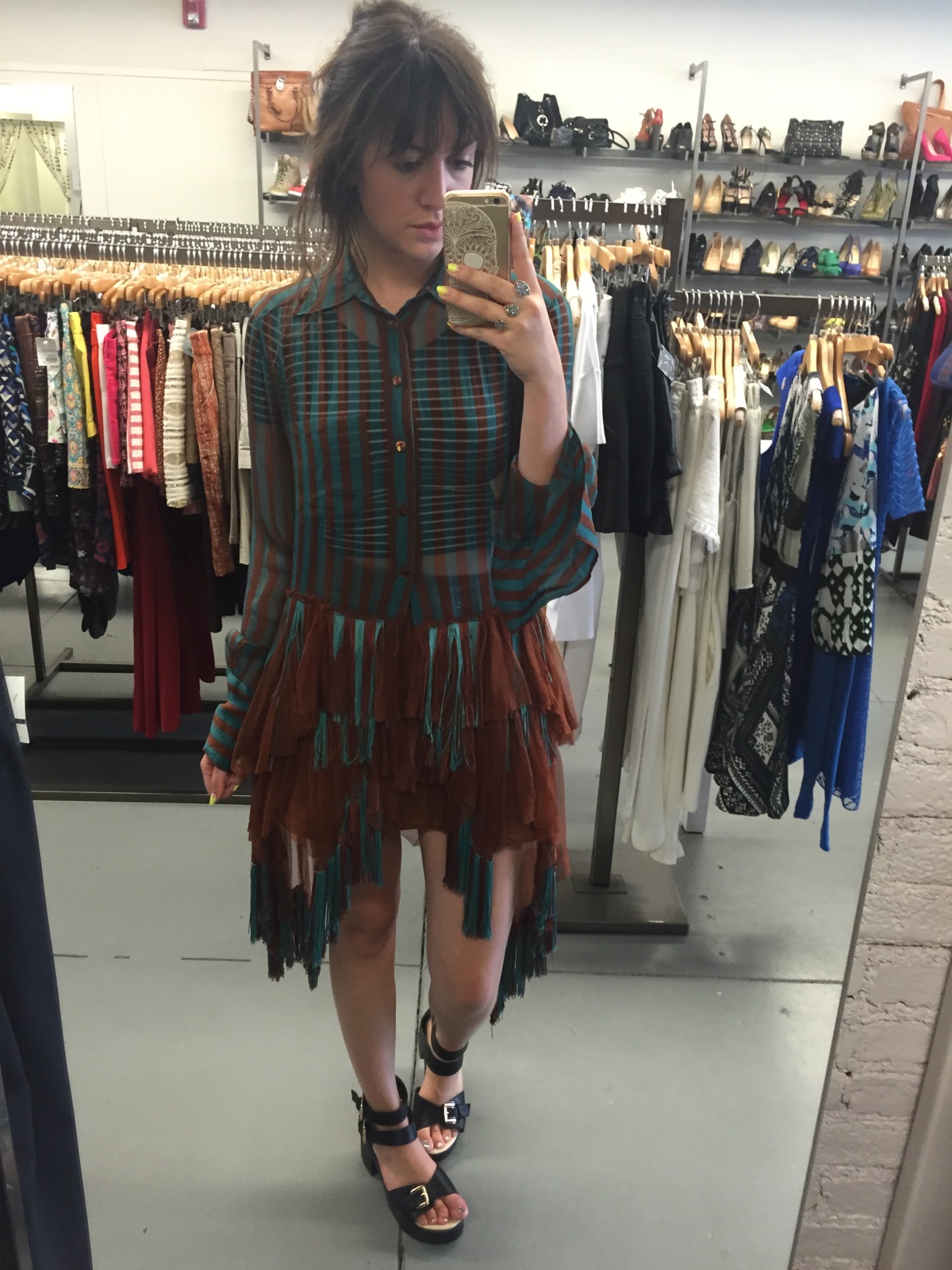 John Galliano tunic from Filmour & 5th that I am still thinking about getting 🙂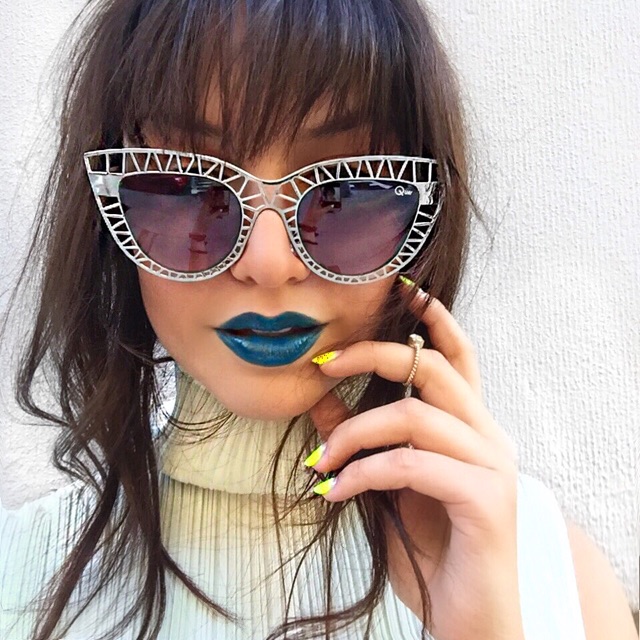 New Quay Australia sunnies New custom blue lipstick made at Bite Beauty Lab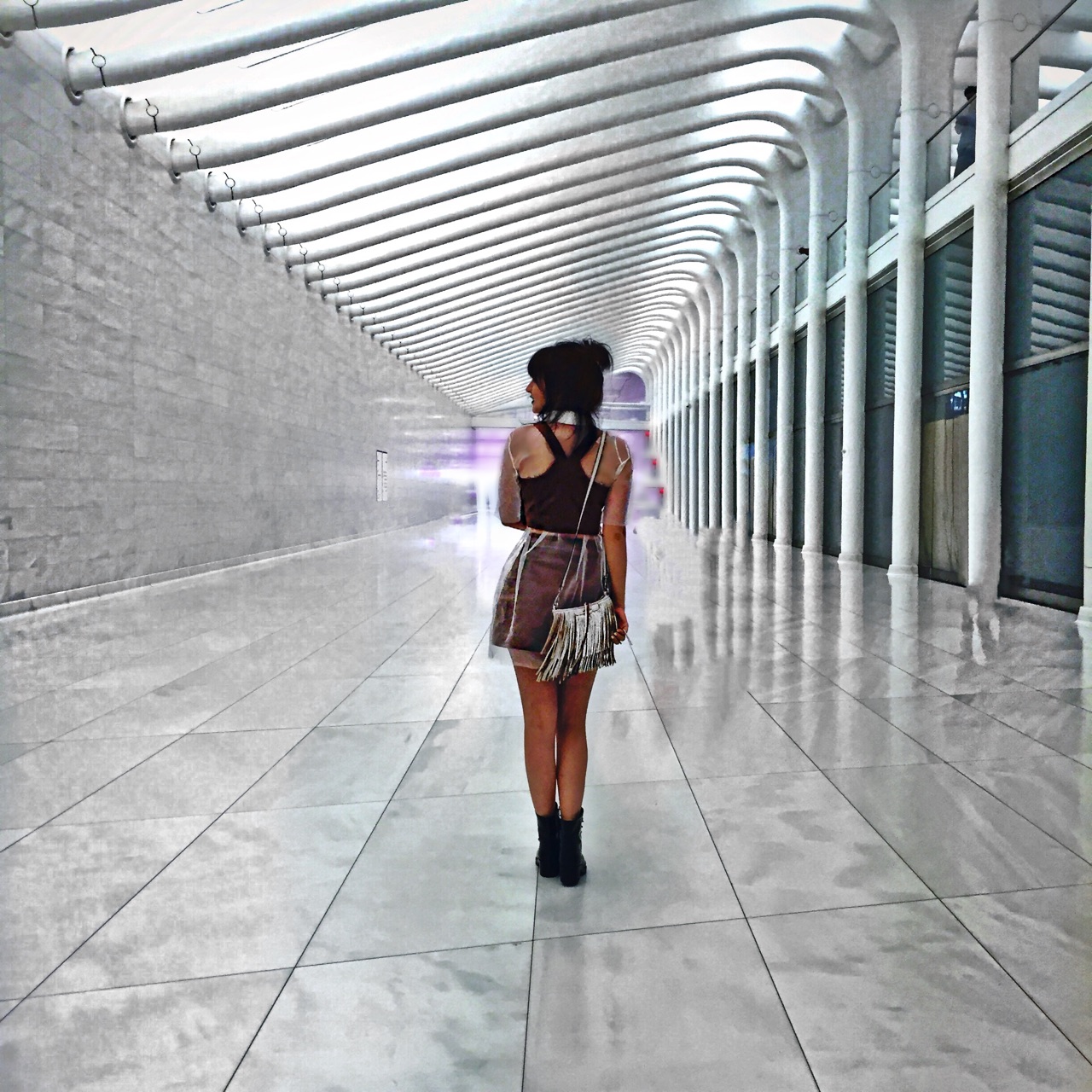 Wearing my new Babel Fair outfit while exploring the new architecture and buildings of downtown Manhattan!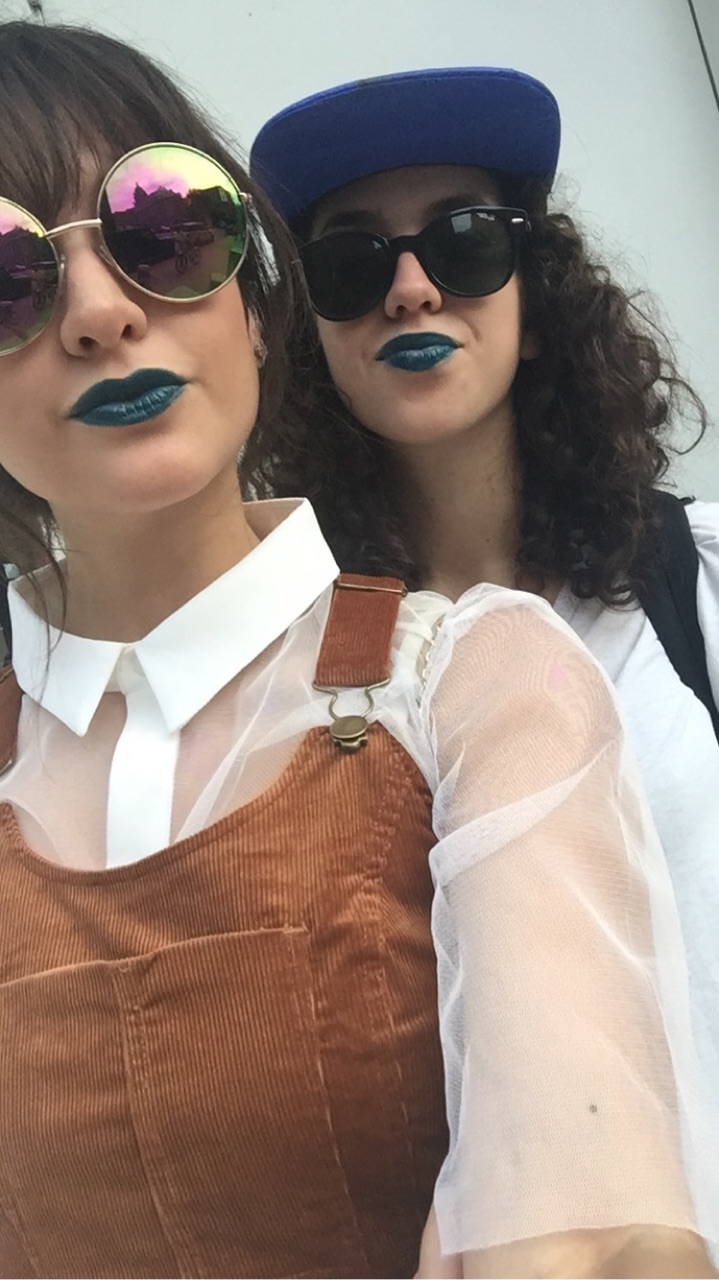 Selfies taken with my lil sis while roaming the streets of Soho! The true inspiration behind the blue lipstick!
SHOP THE LOOK
Thank you to Sofia for the blue lipstick inspiration and to all the stores listed for having baller boutiques!
Photos taken by Sofia Dieck
Recent Posts
17Nov
16Oct

03Jul