Skinny Spicy Watermelon Margarita
This year I am celebrating National Tequila Day with Avion Tequila! If y'all dont know me already… here are 4 quick fun facts about me.
I love tequila

I love anything spicy

I love margaritas

And I love watermelon
So naturally my favorite drink is a spicy watermelon margarita but I decided to make it skinny because someone's been eating too much pizza lately… 🙂
The coolest part about this Avion Tequila bottle is that it's personally engraved with my @lexiconofstyle handle on it! So cool right? You can do it too here on their site!
Here's my recipe for the perfect summer cocktail using Avion Silver Tequila… PS if you're a baby and not into spicy you can just leave those out and only use salt on the rim, hehe 🙂
Skinny Spicy Watermelon Margarita a la Lexicon of Style using Avion Tequila
1.5 shots of Avion Silver Tequila

1 whole freshly squeezed lime

1/2 cup fresh watermelon juice

3 jalapeño and chili pepper slices

1 chunk of watermelon

a few drops of organic Agave

Ice, for shaking

Sea salt and Tajin for the rim
Mix the tequila, lime juice, peppers, ice, and watermelon chunk in the shaker

Rim your glass with Tajin and sea salt

Pour the watermelon juice into the glass over an ice cube

Pour the mixture from the shaker over the ice and watermelon juice into the glass

Drop in a few drops of Agave into the glass and stir with a stirrer

Garnish with a lime wedge and pepper slices and

voila

!
Try it out and let me know what y'all think and be sure to follow along on Instagram and the hashtag #lexiconofDRINKS to see more of my favorites!
Xx
Lex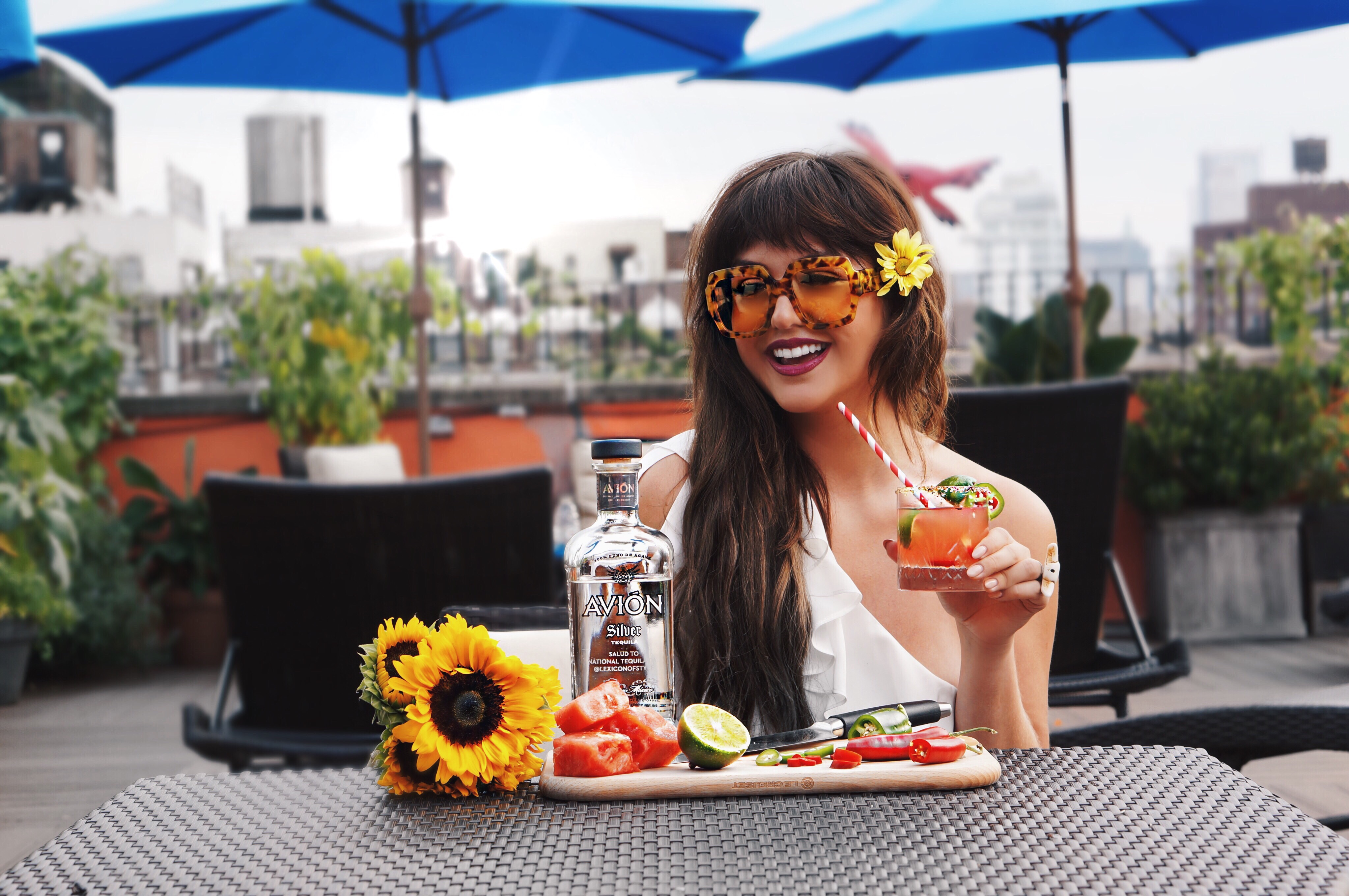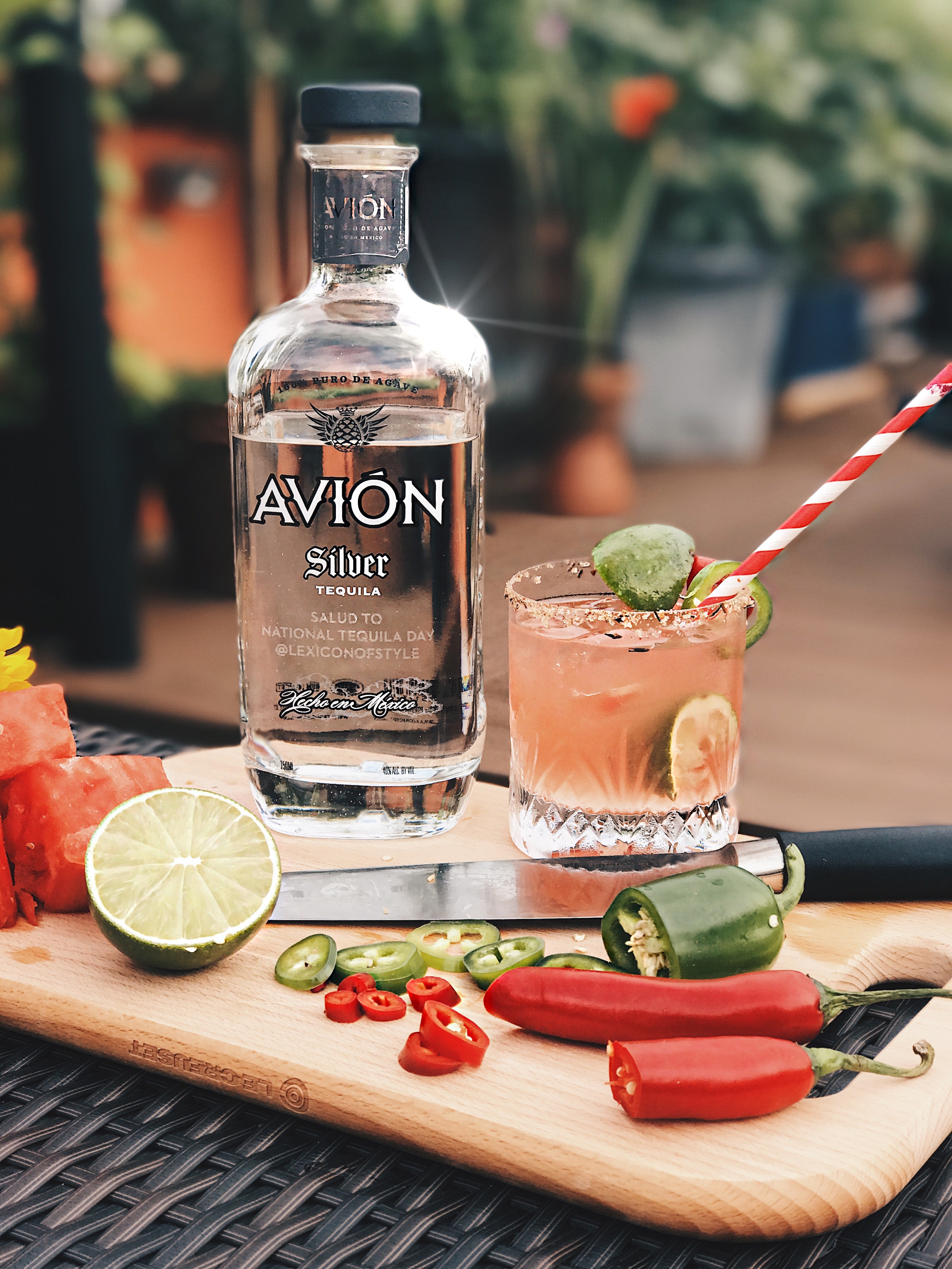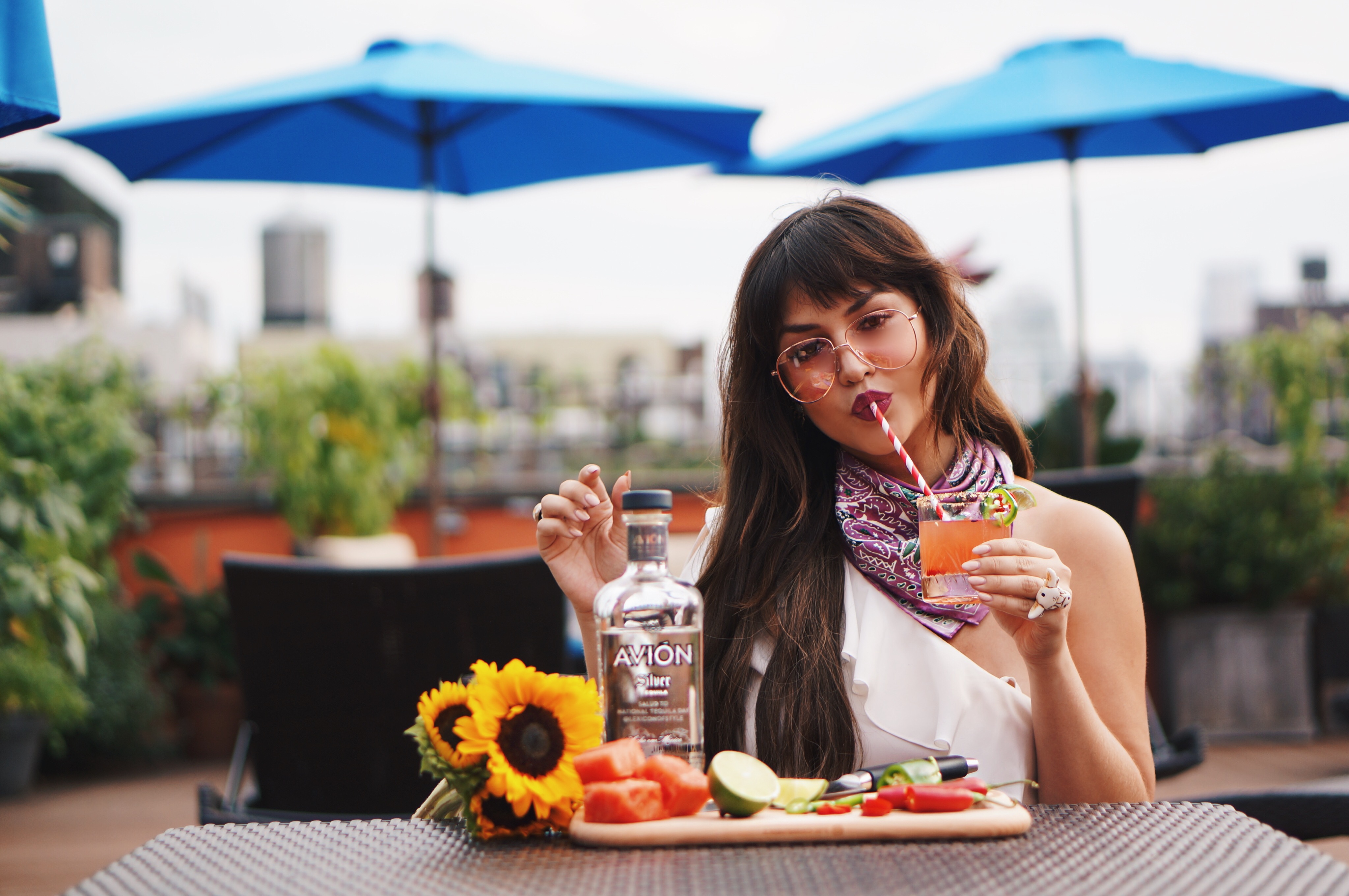 SHOP THE LOOK

Thank you Avion Tequila for contributing to this post.
All thoughts are my own.