Back At It Again @ NYFW
Hey y'all! As you may have realized by following along @lexiconofstyle on Snapchat and Instagram, my life has been insane over the past two weeks due to the best time of the year: NYFW. I'm going to be uploading and updating posts and pics from a successful and exciting week over the next few days – so keep following along and feel free to ask me anything! Here we go:
Day 1 – Look 1: this look was inspired by a Topshop dress that I saw Kristina Bazan wearing on Instagram. I am obsessed with the idea of a plunging neckline with a choker scarf and jewels! I absolutely love styling choker scarves with jewelry, it pulls a look together in the most chic way. This necklace is From St. Xavier! My Chloe heels [as seen before in many NYFW looks] got me through another busy and stressful week here in NYC. Fun fact: these heels were my first ever big purchase after moving to NYC. I was actually repairing the ankle strap before the first night of the shows. This is an ASOS dress that I purchased last year – it's honestly my go-to when I can't decide on an outfit to wear!
Day 1 – Look 2: this jacket? MY FAVORITE. For the past year it has been my prized fall go-to. Before Tommy X Gigi launched the modernized military jackets, there were actual band jackets. I found this gem at Feathers in Austin. I paired it with some Rebecca Minkoff trousers, Saint Laurent boots, and the Matador Scarf twilly as a headband, which really brought the outfit together. I loved putting this look together, and got the entire outfit inspiration from Mick Jagger.
Interested in shopping these looks? Scroll to the bottom of this post to get all the links in one spot!
More NYFW updates to come.
Xx
Lex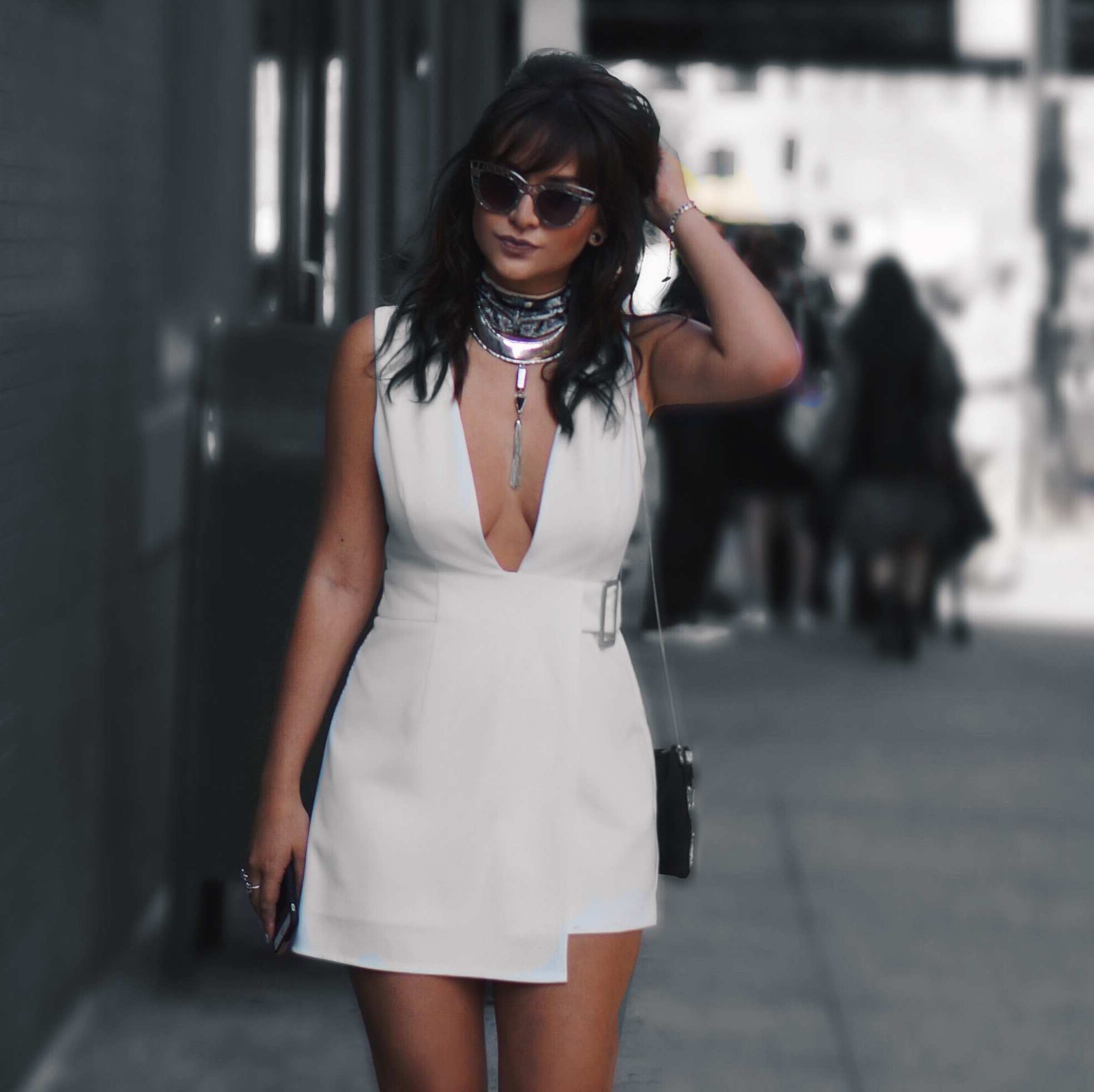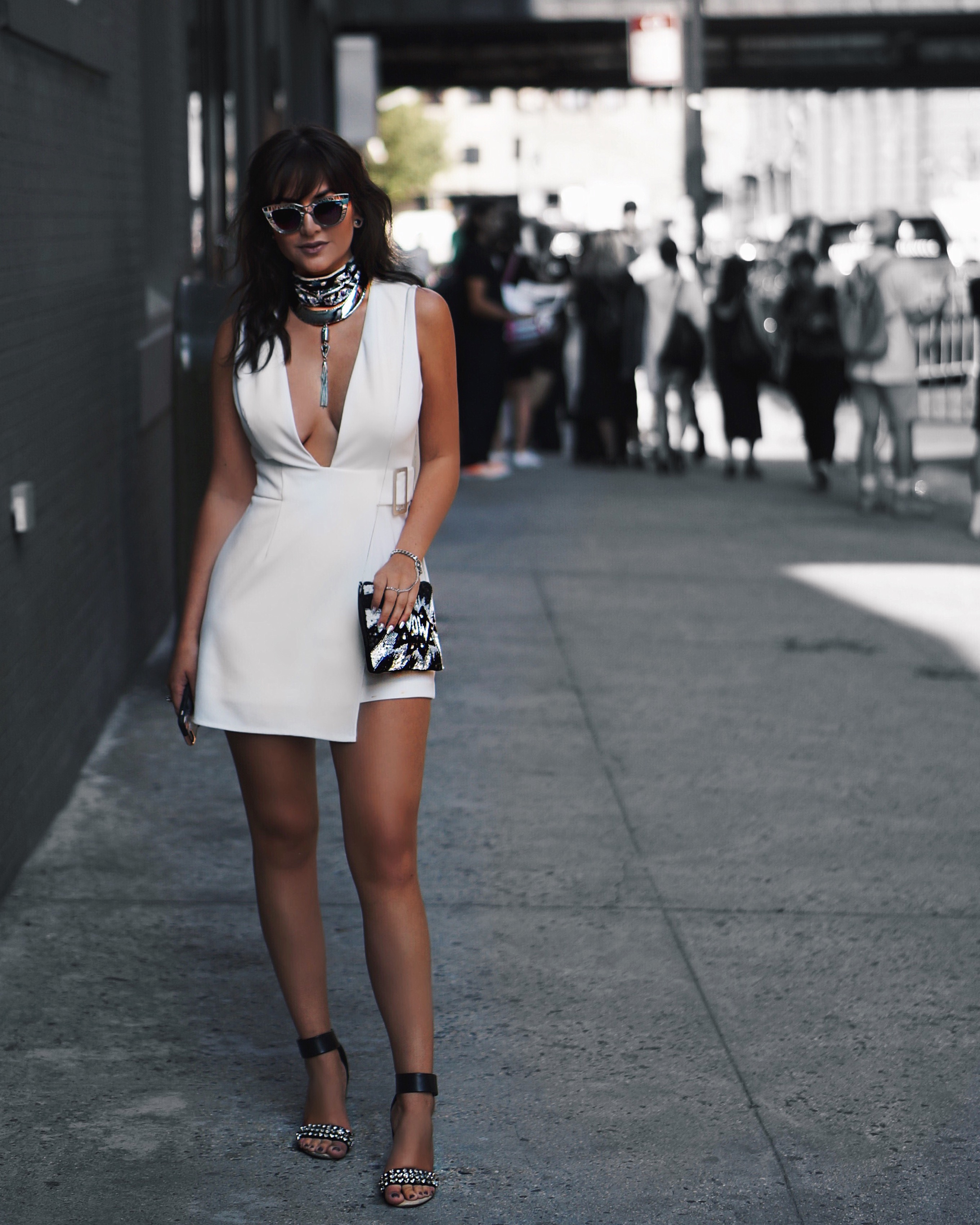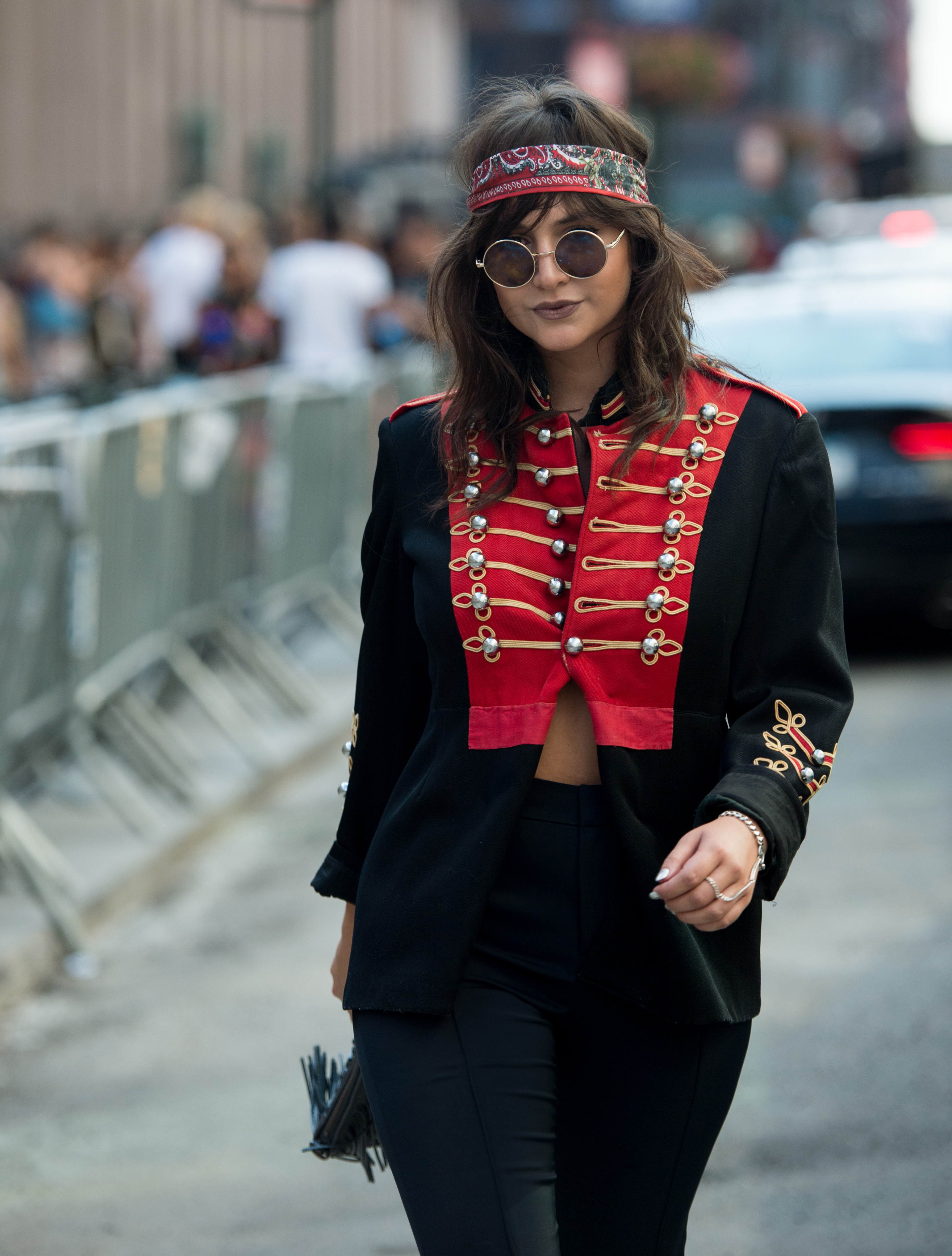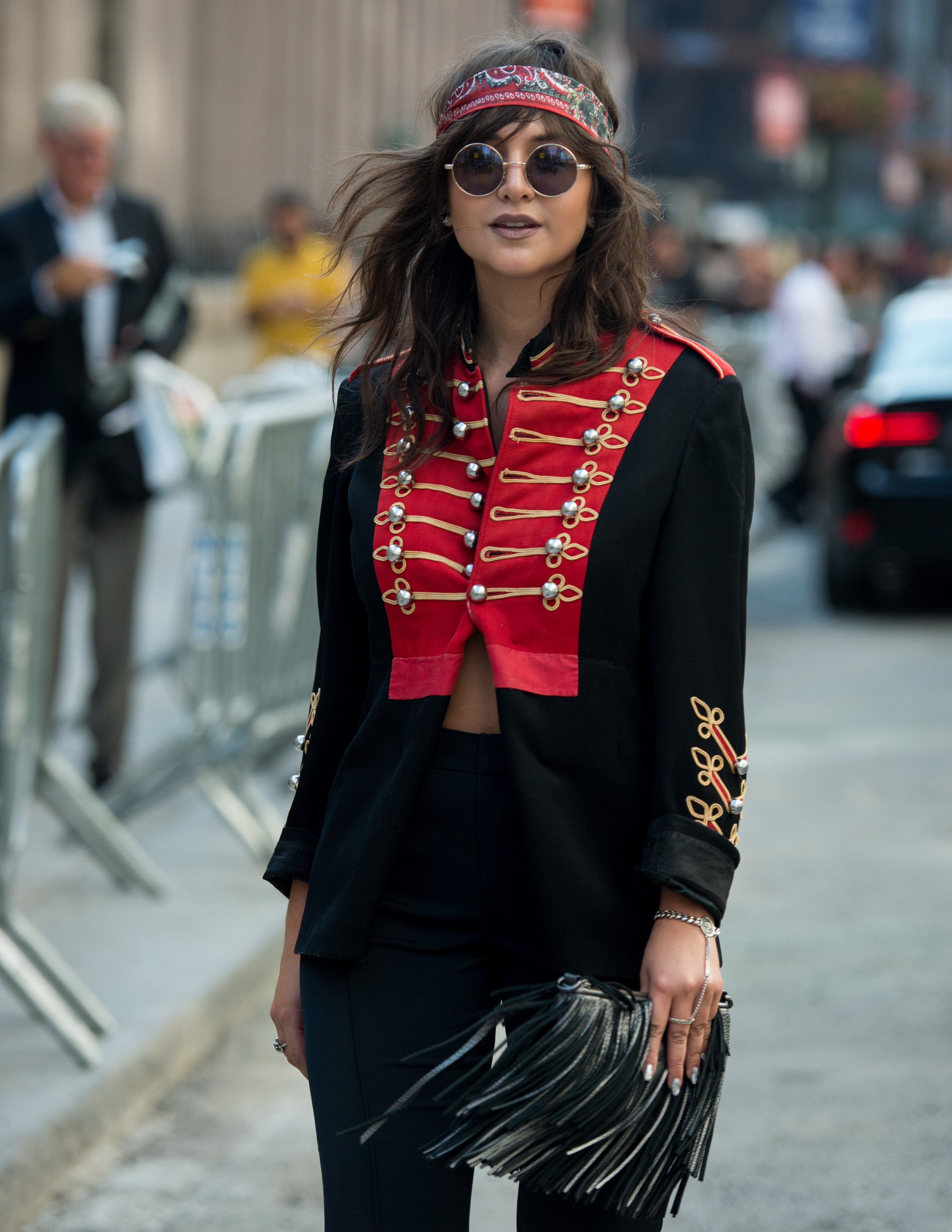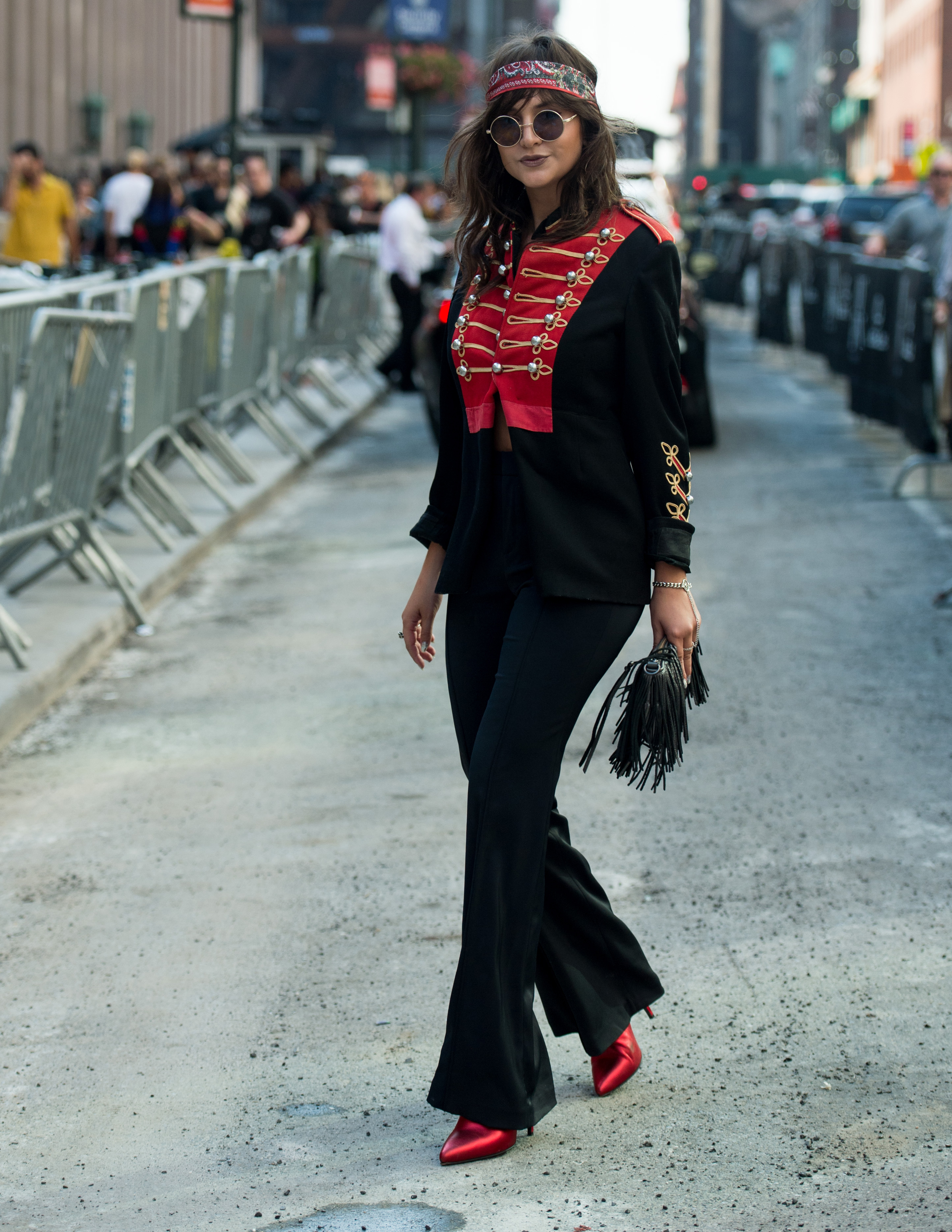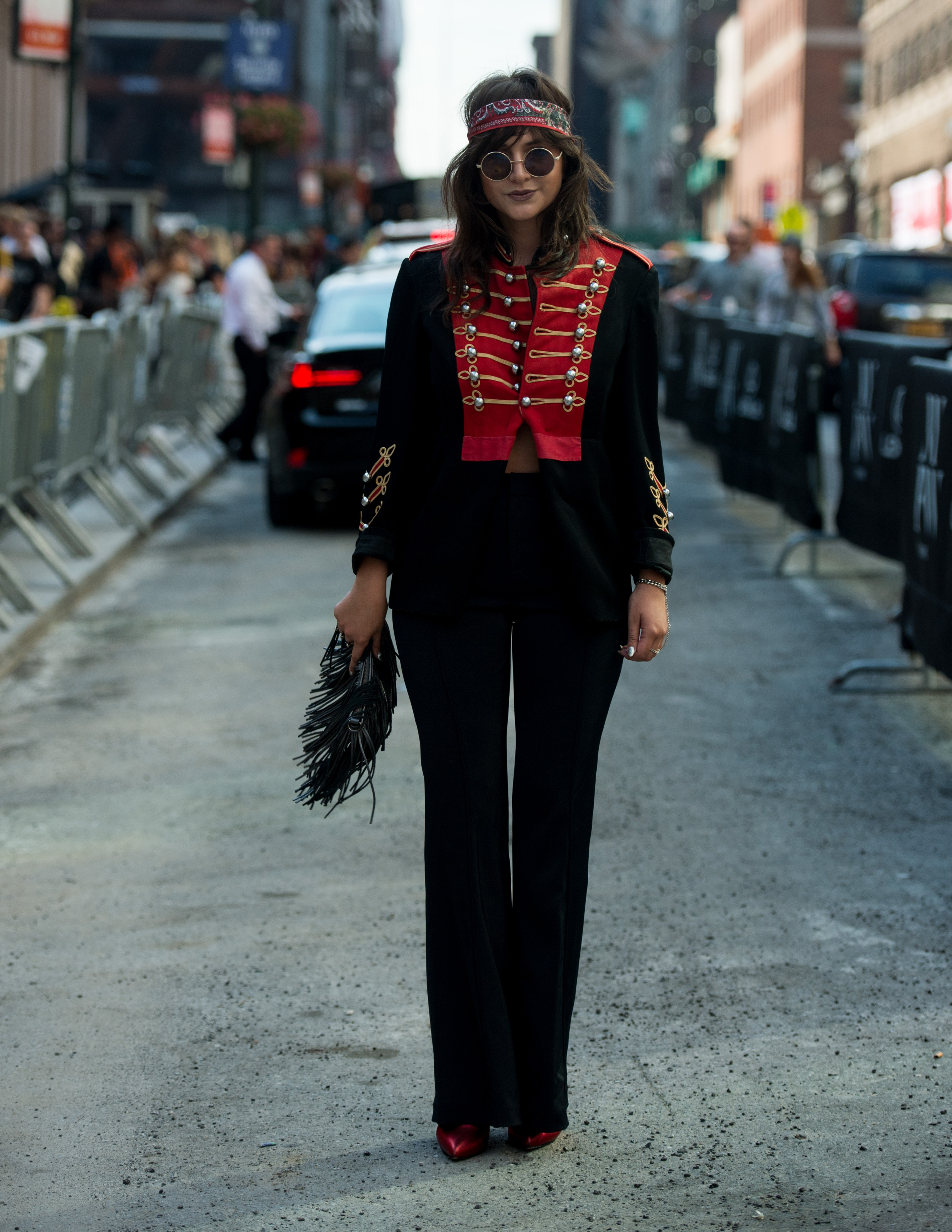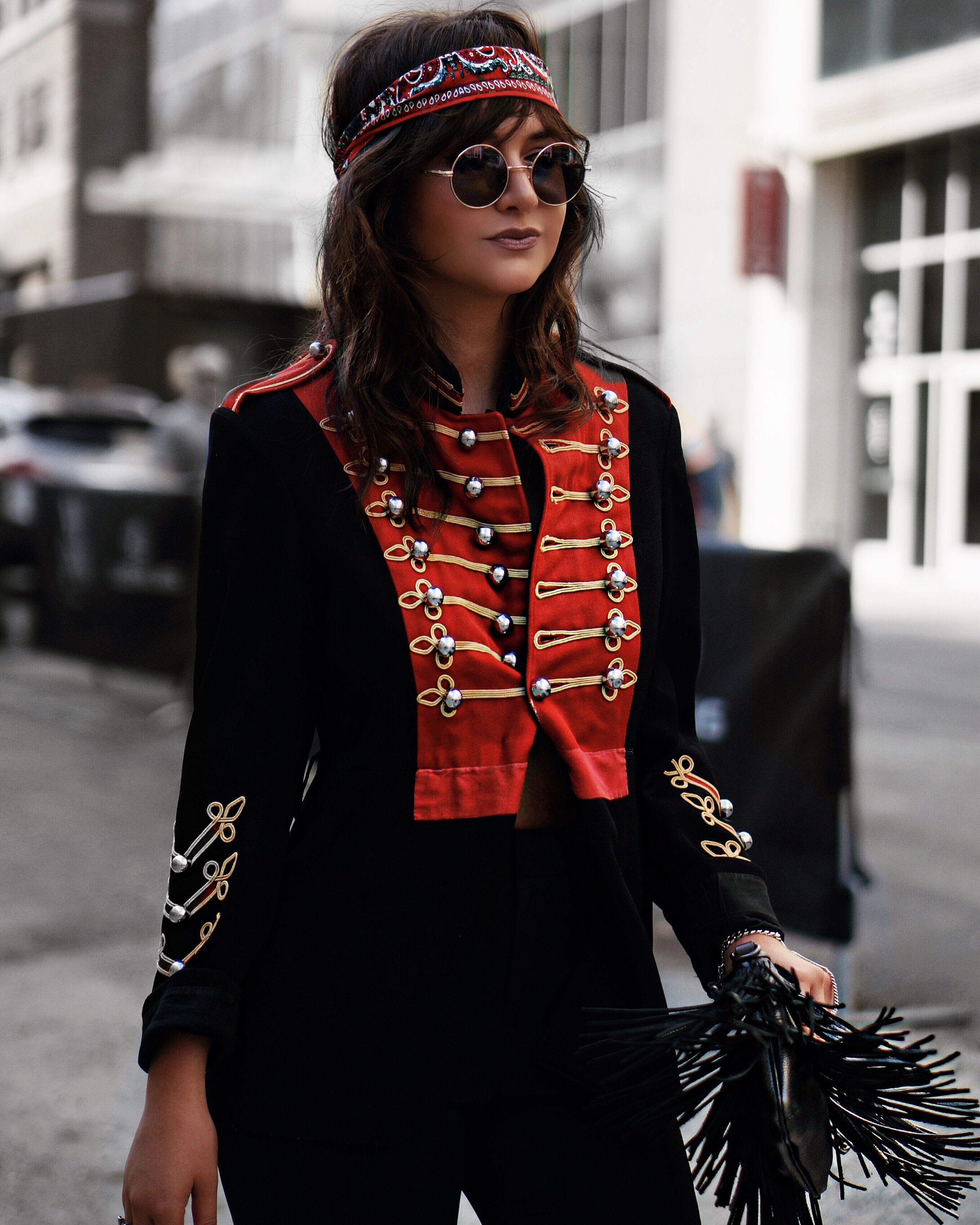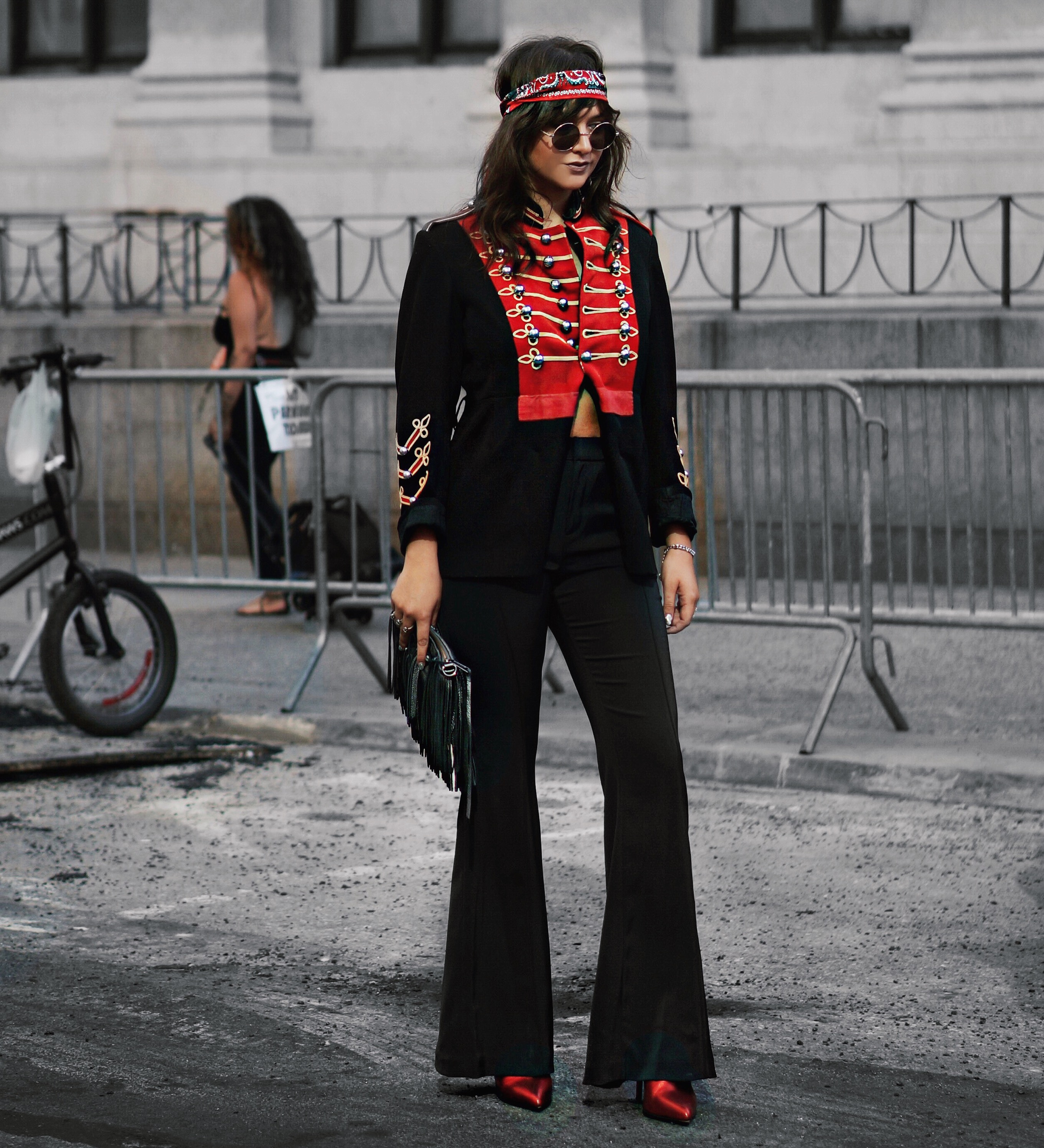 SHOP THE LOOK

Thank you Rebecca Minkoff, Saint Laurent, and From St. Laurent for contributing to these looks