Hardly Vintage
You know that episode from friends when Rachel wears that yellow silk oriental dress, The One with All the Kissing? Well that episode/dress is the reason I purchased this French Connection bodycon dress my sophomore year of college. It reminded me of that sexy oriental dress that Rachel wore that episode! So this dress is from 2011 but it is inspired by the 90's which sort of makes it vintage. Anyways, this just shows that some oldies are goodies 🙂 I have a hard time letting things go and this dress is a little gem that I refuse to throw out. I love how unique the embroidery is and I love how it makes me feel.
The jean jacket (from Hoiden) just makes it 90's perfection.
I styled it the the #MatadorScarf bandana, some Prada lace up boots, and my new Sunday Somewhere sunnies I got from the Bollare showroom! What is your favorite dress?
PS… I never wear top knots but I recently discovered THE BEST HAIR TIE IN THE WORLD. They are called InvisiBobble. Seriously y'all, these rubber bands are everything! I didn't even need bobby pins for this hairstyle, plus it didn't leave a crease in my hair. I will never go back to anything else.
Leave your thoughts below!
Xx
Lex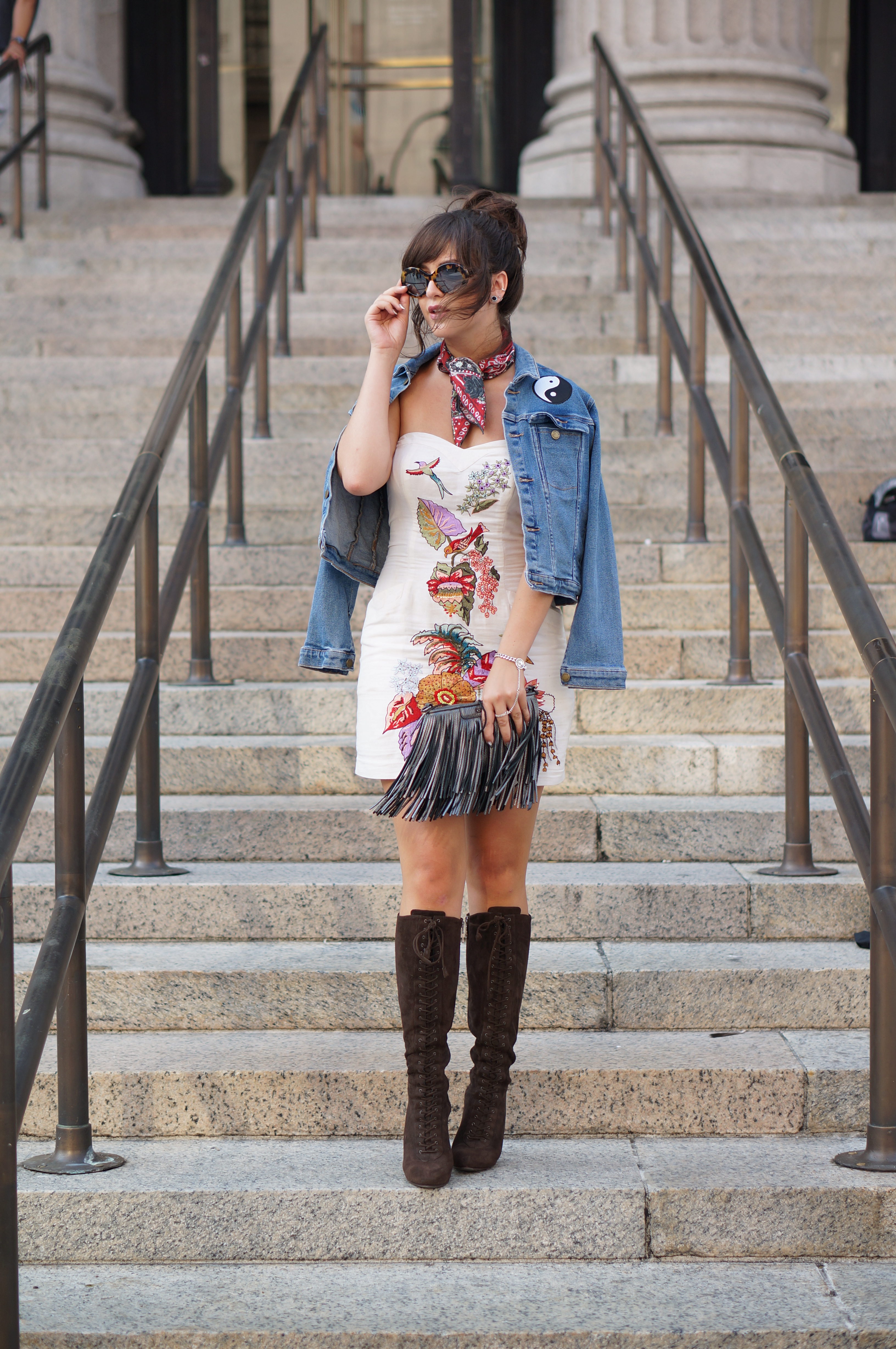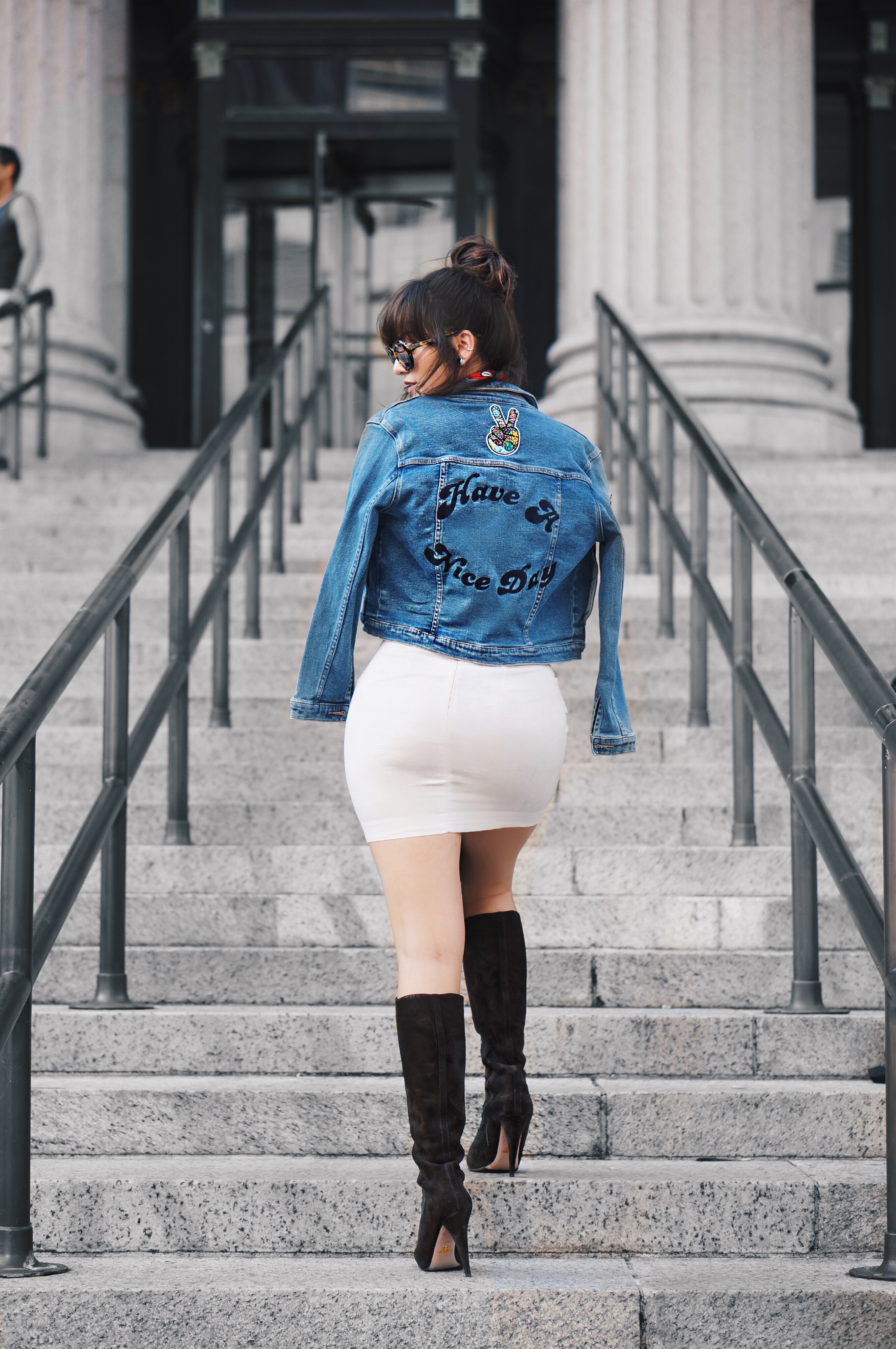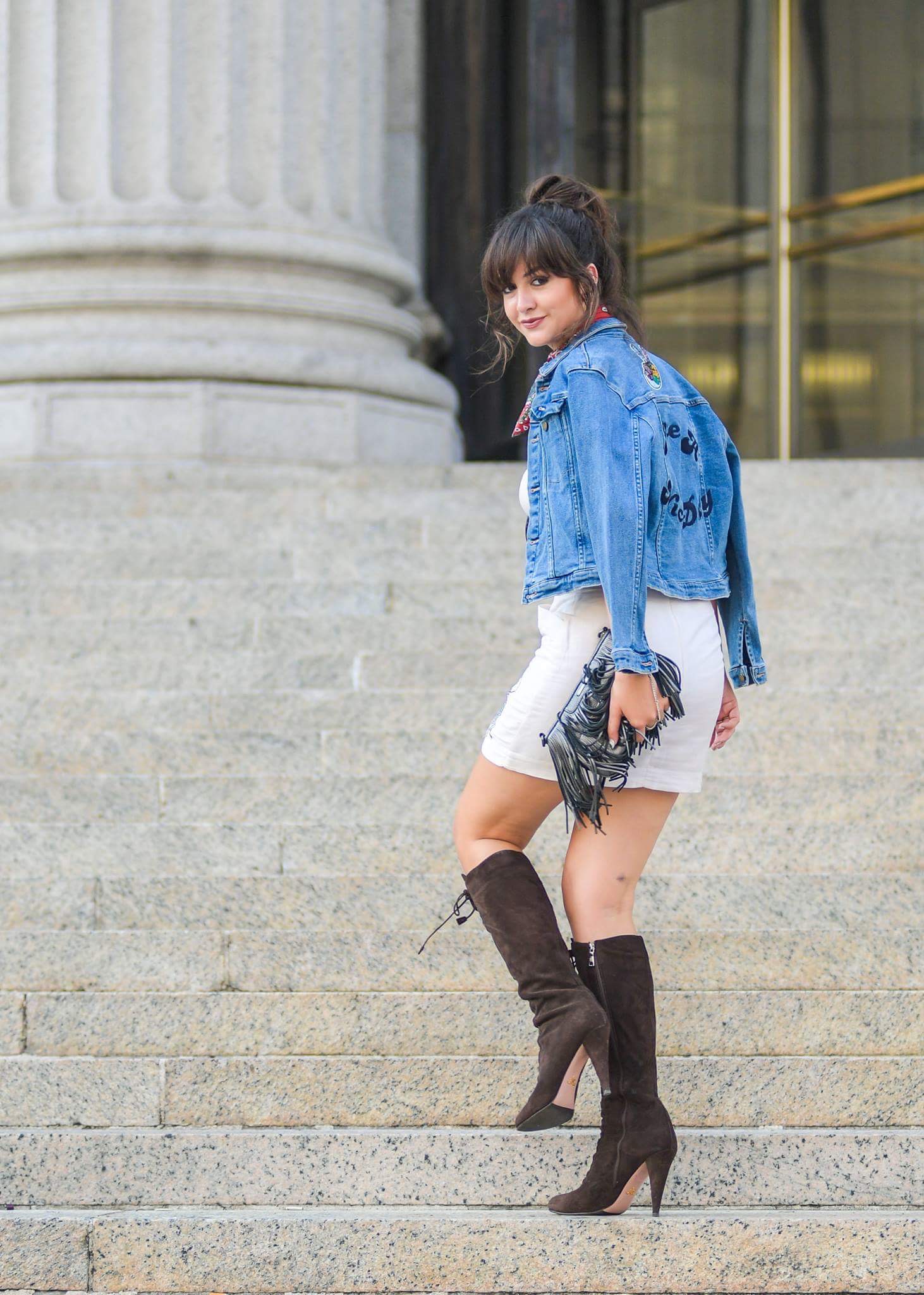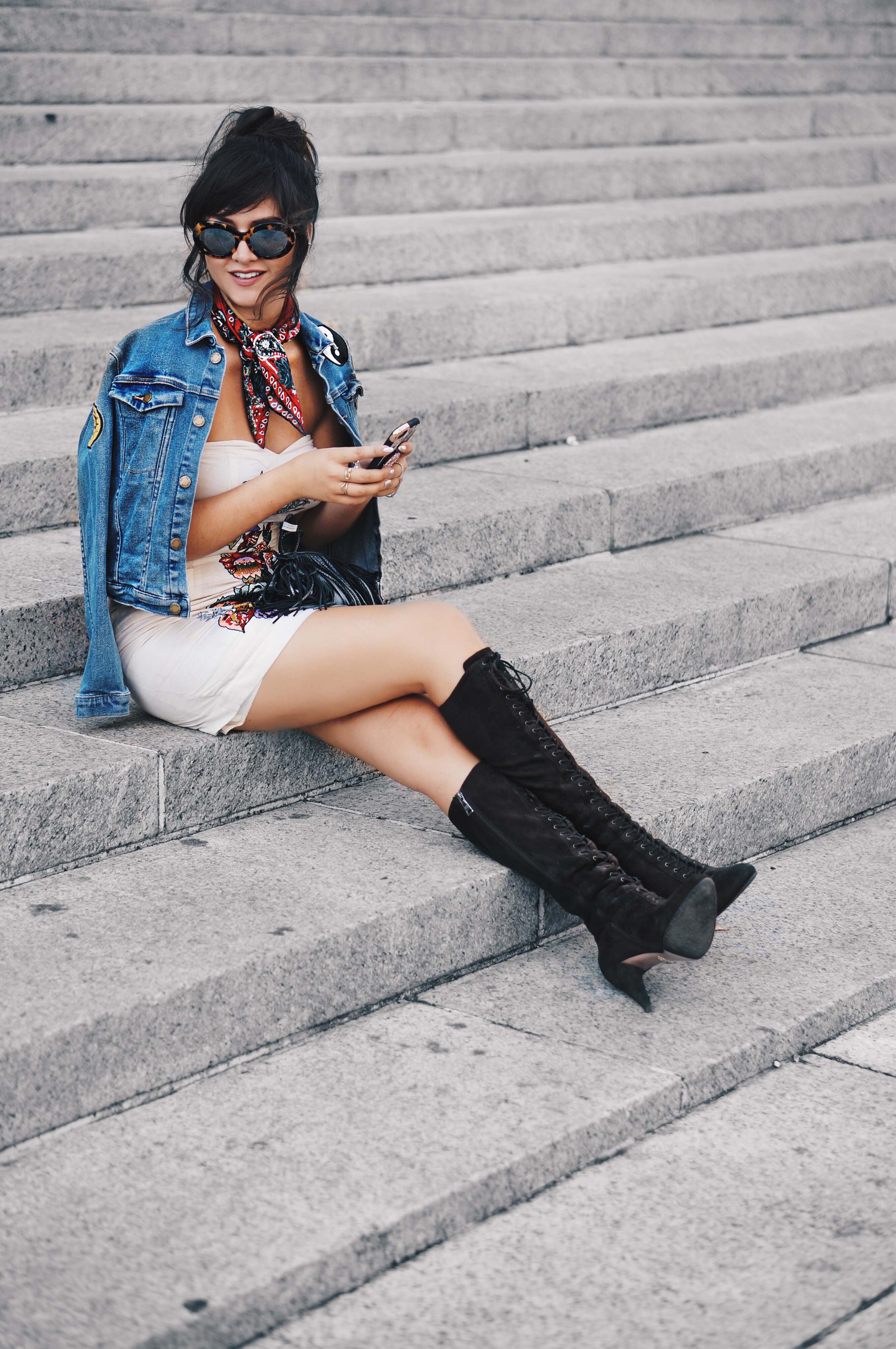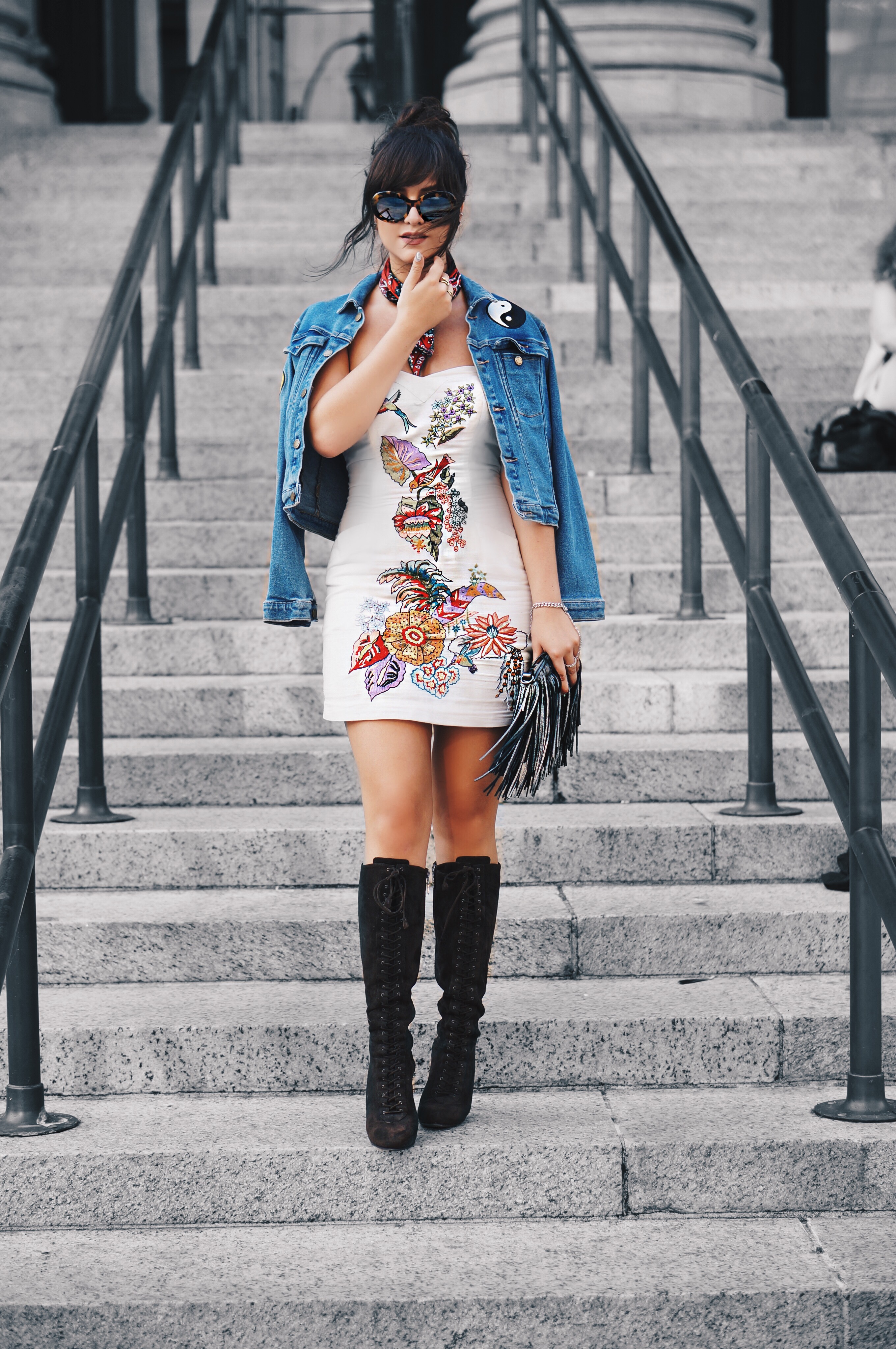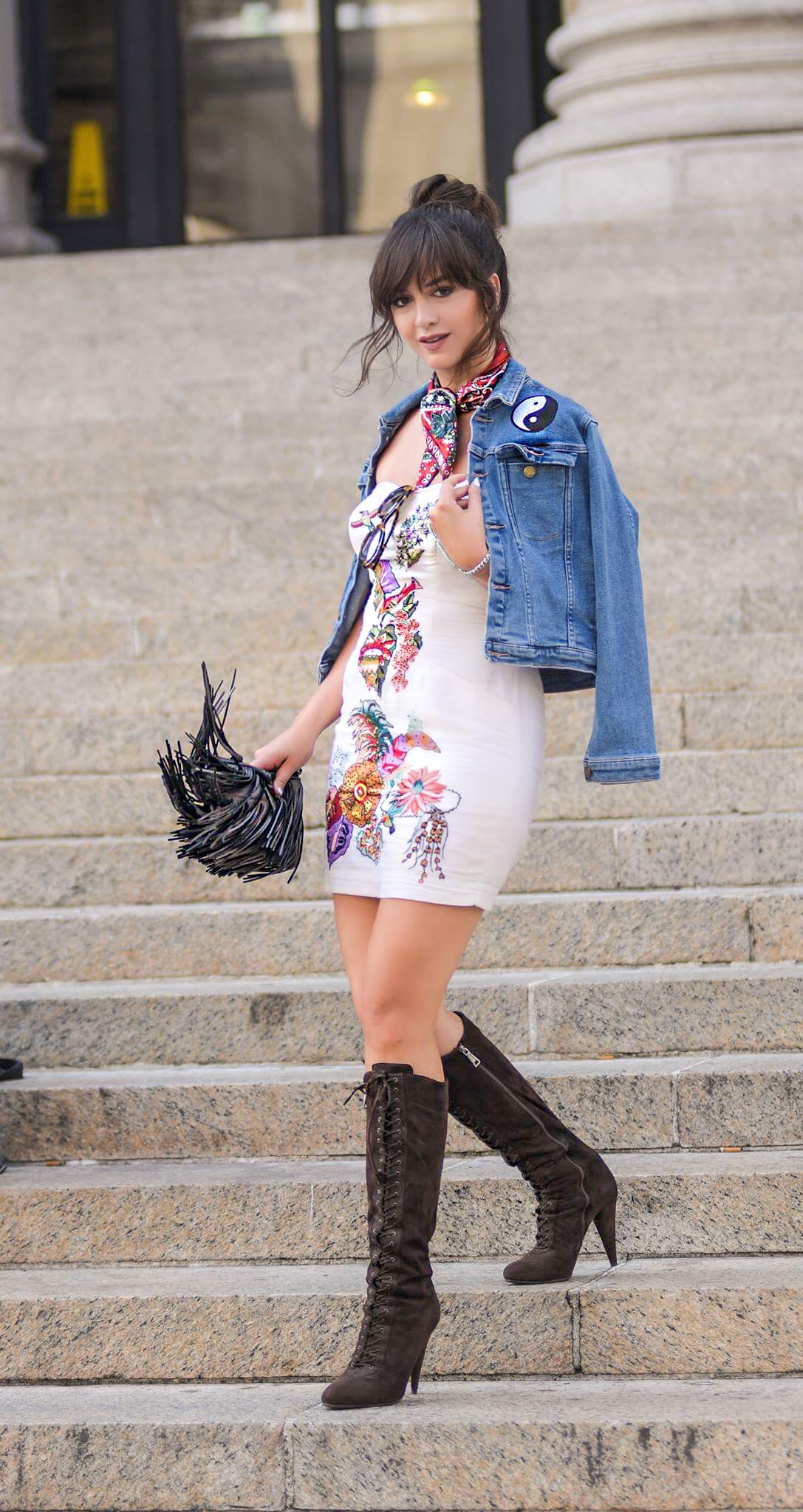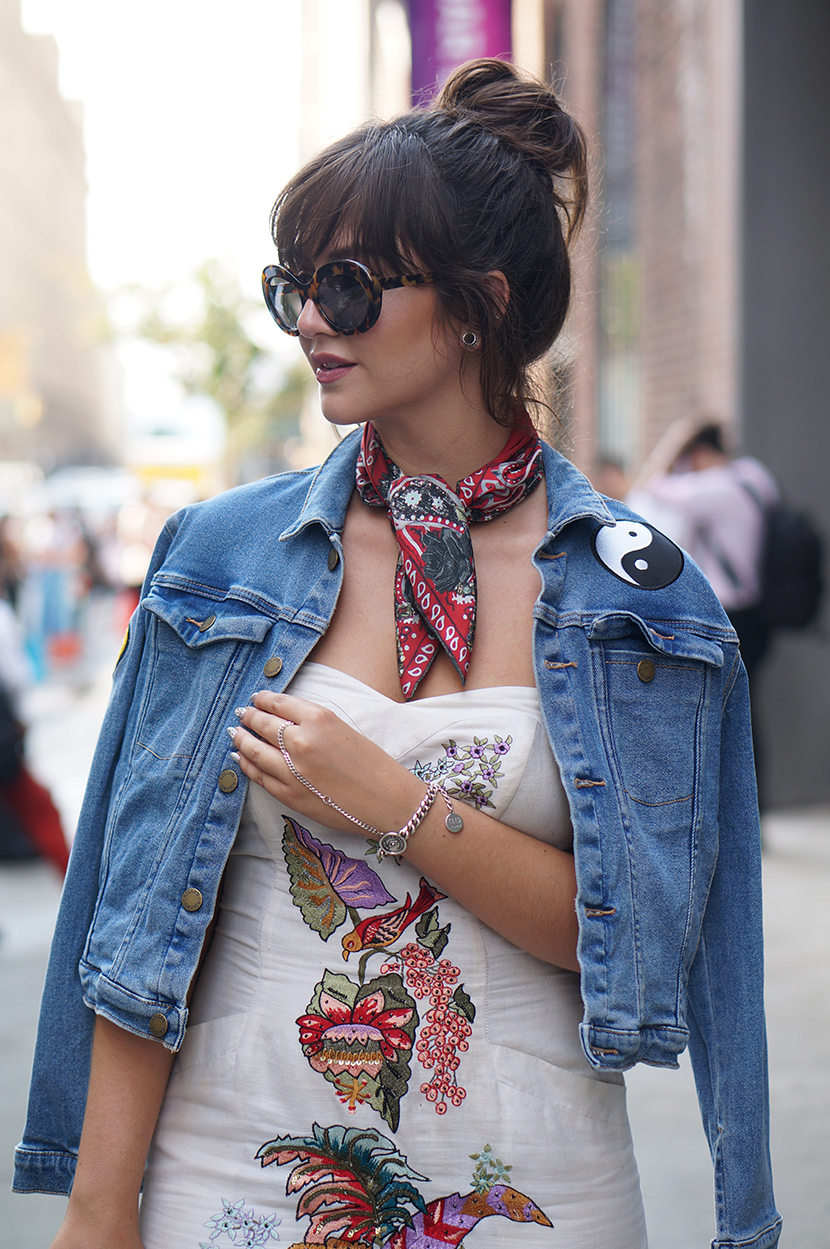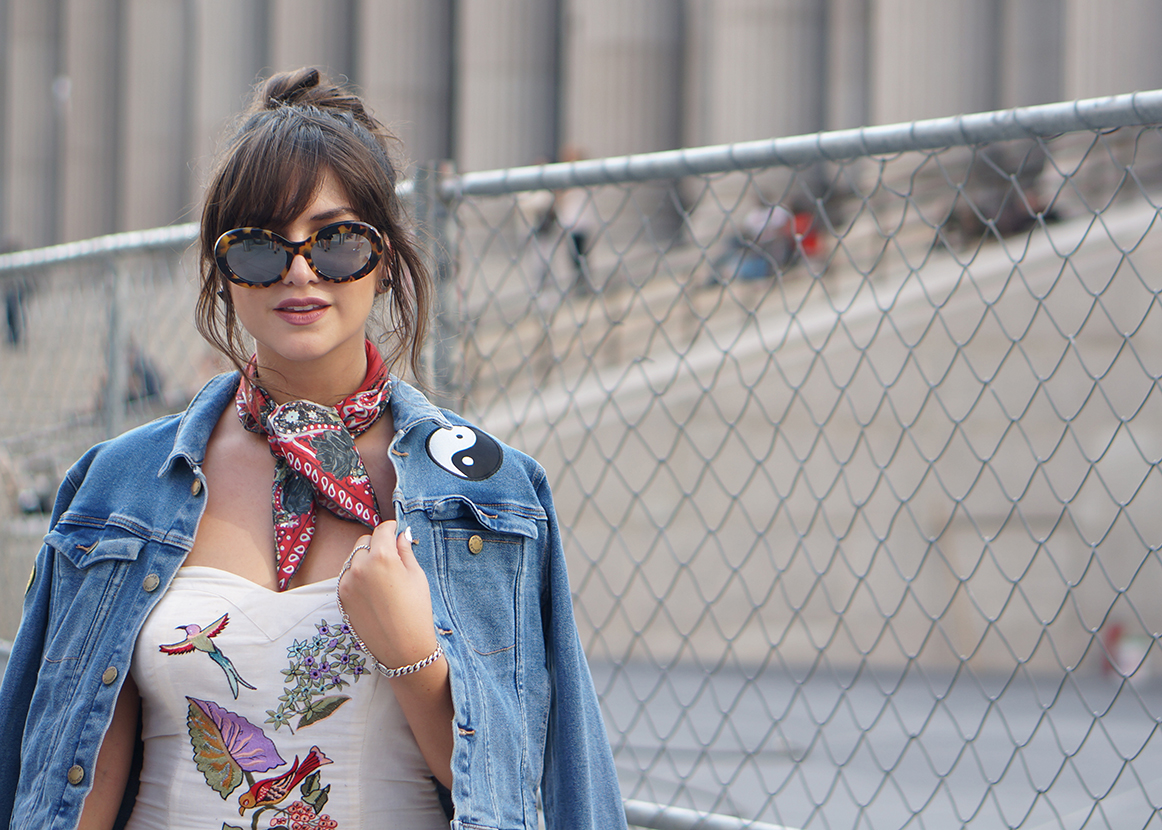 SHOP THE LOOK

>