Hey bebs, I know this is such a weird time and there is a lot of pressure to be working out and staying productive. We want to start this by saying, it's okay if you're feeling lazy. It's okay if you're not working out right now. Productivity is so relative and we are all entitled to be handling this crazy time in our own ways.
That being said, it is so cool how so many gyms, trainers, and studios have made at home workouts so accessible but let's be real it's a little overwhelming. SO we wanted to provide you with some of our favorites and some tips and tricks to make it all a little easier.
Tip: committing to an hour workout class can be hard. 15 minutes though is so easy! There are tons of quick workout options below that will get you moving, and are so easy to just squeeze in. Take a couple breaks from work and do a few throughout the day!
Tip: Don't over do it! You don't need to kill yourself everyday or even work out everyday. Take breaks, listen to your body. Alternate with a long walk or a yoga class.
Tip: make it a group activity and workout your family or quarantine buddy! It's more fun and you can keep each other accountable.
Last tip: Wearing cute workout gear that you feel confident in personally motivates me to get up, get dressed, and get moving! Shop some of my favorite looks at the end of this post and you can check out sales on this blog post too.
NOW TIME FOR THE WORKOUTS!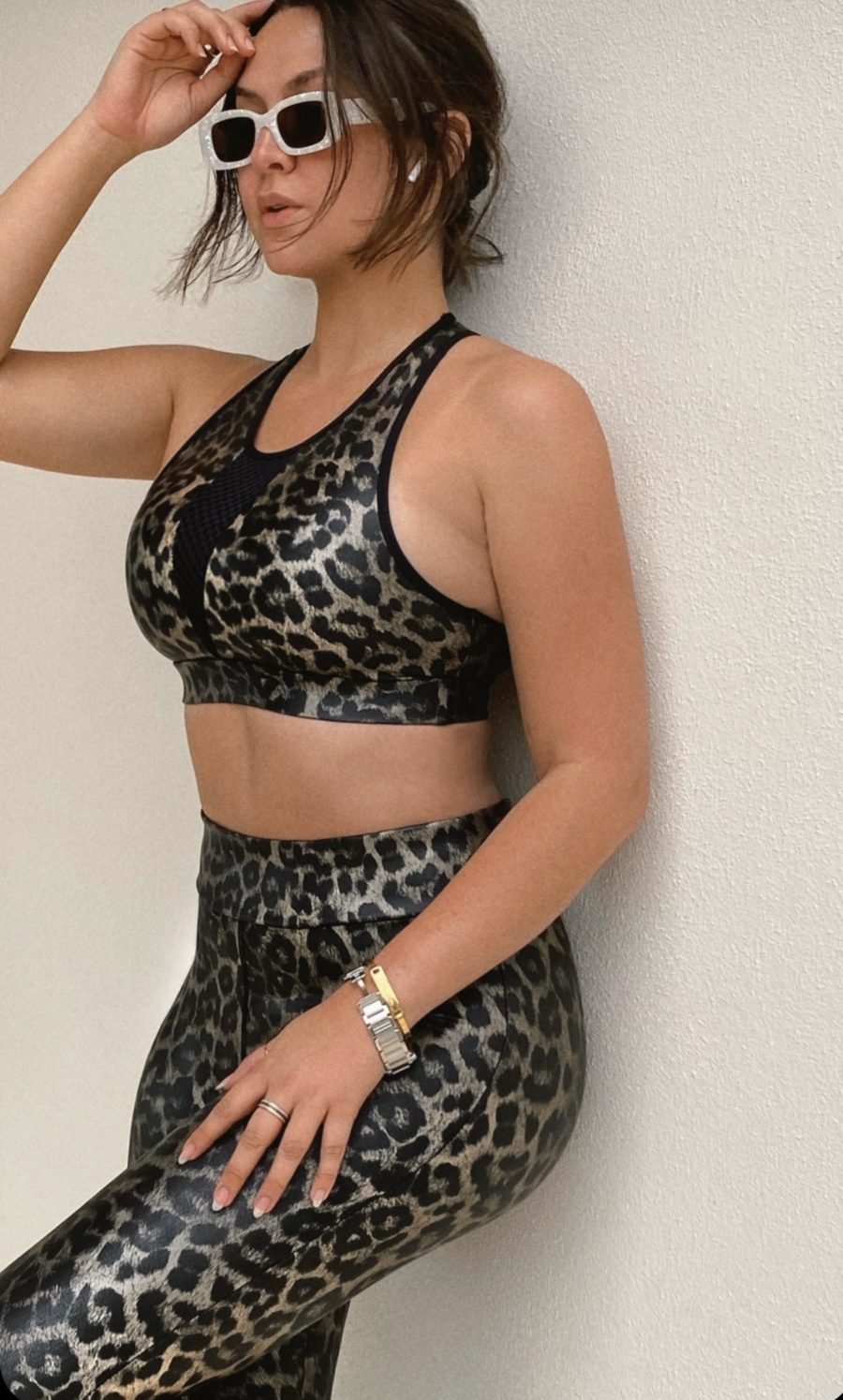 TikTok is a great place to find small workouts! I discovered Chloe Ting there and now I've been doing different programs such as her ab shred, lean arms, and hour glass workouts almost everyday! Plus she has a non-jumping HITT workout that is perfect for breaking a sweat without a ton of pressure  on your joints. You can find all her programs for FREE on her website and YouTube channel  
additionally, I always go back to some Kayla Itsines boot camp workouts when i really want to get a good 30 min sweat in for the day. I have been doing her boot camp on and off for a few years and I am always left sore the next day— which is this best feeling!
@andrea_marcellus: Andrea is a LA fitness expert and AND/life App creator! Eight years ago, Andrea began breaking rules – should's, conventions, expectations – to develop a more rewarding approach to life. The result is her 5 Life Strategies – a code that yields amazing results, both for herself and her clients – physically, professionally and personally. On the app you can customize 10, 20 , 30 min workouts to how much you want to sweat, what you want to focus on, and even to where you are working out! She creates an awesome workout session with video to show you how to do each move. I normally combine her workout with a 2 mile walk/jog!
Dancebody LIVE: Y'all know how much I love going to Dancebody in NYC! So they brought it to live streaming on streamteam.dancebody.com! I love doing thier SCULPT classes because its a perfect mix of cardio and sculpting. You can get 50% off using promo code DBATHOME!
ALO YOGA: It's no secret I am obsessed with Alo Yoga gear. So I am so pumped Alo Yoga just launched their at home unlimited yoga, fitness, and meditation for only $20/month called Alo Moves. That's less than the cost of one class normally! Start your free 14 day trial now and you can cancel at any time.
@biancapaigefit :Bianca is a homie and a kick ass trainer. She has posted a ton of awesome at home circuits with and without weights, easy things to do in your living or garage, she makes it work! She also is hosting live Zoom classes you can pay to join. She offers Strengthening and Hiit Classes, Wednesday nights or Saturday mornings. Not to mention she's hilarious and has great taste in memes. <3
@melissawoodhealth :Melissa is a beautiful person inside and out and is such a source of inspiration. She has posted a bunch of great videos with exercises and quick 15 minute workouts on her IG page. You can also do a 7 day free trial and get access to her videos and workout method. She focuses on precise low impact movements to sculpt long lean lines. (That is huge for me b/c I have knee problems already!) Her workouts are all designed with your own body weight so you can do this anywhere! She will add props here or there to intensify if you are looking for that. Her workouts range from 10-45 minutes so there are tons of great options.
@fittybritttty :Britney is a curvy confident mama and inspires women to feel the same through fitness and a healthy attainable lifestyle. She has posted a ton of at home workouts on IG and TikTok. She's just positive and real with you.
@aubreywinters : Aubrey makes working out not suck so much. She has super fun dance classes that sculpt and burn! She's been posting tons of easy at home strengthening options and dance videos to her IG feed and does IG live workouts everyday! She's super cute and spunky.
POPSugar Fitness: POPSugar has a ton of variety, you can do a dance workout, focus on butt, abs, full body, pilates, the list goes on. The classes range from 15 minutes  to an hour long. The instructors are fun & funny and they give good adjustment corrections. It makes you feel like you at a real studio. I did THIS ONE the other day and I died.
Lululemon : They have tons of free Yoga and Meditation options on their YT page! There are so many options on YT but I always feel better when I know the instructions are trusted professionals and really know what they are talking about.
Like I said, there are tons of free workouts on YT or IG right now, it can be a lot. So I hope this helps or just get your search on and find what works for you.
Stay safe and healthy!
XX
SHOP MY SOME OF MY FAVORITE WORKOUT GEAR