The One in Quarantine.
The world has been pretty crazy right now and people are facing unimaginable hardships but in order to get through this time we have to look at the positives, do things that bring us joy. As the world seems like its getting ready to get back to normal, we still have the opportunity to slow down with it and enjoy some of the finer things in life. We can still stop outsourcing our lives and find the beauty in doing it ourselves. I want to be a place of inspiration for you and a place you can revisit when you're feeling down, or uninsured, so I have put a list together of some fun activities, self care opportunities, and even just some fun DIY's to get you through the rest of this weird time in life. I hope this brings y'all some joy for the rest of our time in quarantine! Plus these are things and practices to continue after quarantine! But if you take anything away from this… You gotta get on TikTok. YOU ARE NOT TOO OLD. lol. 
Go For a Walk! But be safe. Take your mask, sanitizer, and keep your distance!

Super simple but go for a long walk. Stop and enjoy the spring flowers, take your dog, ask your brother to go with. Enjoy nature

Favorite sanitizers are…

SENSE Sanitzer

,

Double Dare Spa Bye Bye Germs

, amd

Clean Hands 27/7 

Cook and discover some healthy snacks!

Tiktok has been a savior for me in this department! Some off my favorite healthy snacks and quick recipes have been the following

HEALTHY SOUR PATCHES

slice up some green grapes, squeeze fresh lime juice all over them and sprinkle with some truvia!

HEALTHY ICE CREAM

Freeze some

skinny truwhip

and then add some raspberries and strawberries. I swear this will change your life

BLUEBERRY ICE CREAM

Freeze blueberries and mix in some oat milk and you get a really cream blueberry ice cream blend

LAVENDER OAT LATTE

This has to be my new fav. I do one tablespoon of

JOT

concentrated coffee, 8 oz of oat milk, a dash of l

avender syrup

with some frozen

oat milk

ice cubes to keep it from watering down

CAULIFLOWER PANCAKES

Found this healthy alternative on tiktok! Here is the link to the video!

PROTEIN BANANA BITES

I love these for a midday pick me up and snack. Just cut up some bananas, add a small dollop of

RX Maple Almond butter spread

to each slice, and drizzle some mini dark chocolate bits on top. Freeze for 2 hours and they are so good. 

SKINNY AVO TOAST

Lightly salted rice cakes, avocado, sliced cherry tomatoes, sea salt and red pepper flakes

Beyond Sausage

satay

Find your favorite satay kit and chop up some beyond sausage, then stir fry! I swear you wont even know it's not real meat. It's gluten free and vegetarian! 

Vegan Quesadillas

Hummus> cheese

Be your own Bartender

Themed Dinner

! 

While you're in the kitchen cooking up something killer, you might as well make the meal an event! Obviously we can't go out right now and our closets aren't getting the attention they need. This may seem silly but I think it will be super fun and I am currently planning a dinner for when my sister comes home! You can pick a theme and go all out or just pull out the fancy dishes and everyone dress-up. I've seen an Airline theme done hahah…. It's something to look forward to and you have an excuse to get out of your sweats. I'll make sure to post picks and all the details from my dinner.

#lexiconofNails

! 

I know a lot of ladies out there are struggling with this so here is a breakdown of how to remove your gel or dip nails

here on TIKTOK

! 

Also an easy guide to a self manicure is just using

@kissnailproducts

! The instructions are all inside. I have listed a few here that are my favorites!

DIY cut up t-shirts/sweatshirts! 

You can see my tutorial for my favorite

cut up tshirt here

! Simply just grab an old t-shirt or something from your dad's closet and some scissors and have some fun!

Here is

Brittany's video

on how to create a halter top from a tshirt!

DIY crop your cardigan

tutorial I found on TikTok!

TikTok!

Ok this one may seem stupid but its honeslty SO addicting.

I am a God awful dancer

but it's an amazing time suck and you can honestly get a workout in if you're learning dances… Make your family do it with you or whoever you're trapped at home with. I attached some of my TikTok attempts and some of my favorite trends to follow….You're Welcome. 😉

Here's a

good tutorial

on how to dance!

Clean Your Makeup Brushes!

This is a quick and easy activity but something we would never prioritize normally. Instructions below!

My friend

Halle

used to work a

t Beauty Blender

and does great makeup cleaning

videos on tiktok

!

Here's a great one from

Sephora

!

Shop Sales/ Style some outfits for the future!

Photo Shoot

I don't know if y'all have seen the "Take your Mirror Outside" trend but that's a thing haha.

See here

!

I did one where I dressed up and was just the most extra possible! It brought me back to life.

See here!

At Home workouts!

Check out the

blog post here

!

Also learn to do the splits with

@fittybritty

Clean Out closet Your Mom's Closet

If you're chilling at your parents house and dont have a closet of your own to clean out, help your mom or dad clean out there!

This it's something to do and helpful

You can repurpose their old clothes and update your wardrobe for free!

Steal your mom's accessories, old sunglasses, belts, jewelry, etc.

Vintage sweaters

Old t-shirts (see cutting old t-shirt section of this blog post)

DIY Skincare
14. DIY PROTECTIVE FACEMASK
15. Learn an instrument or new language with an app! 
If you don't have enough room for a big instrument in your apartment try something cost and space efficient like the ukulele! 

Duolingo

is a great learning app to teach yourself a new language!
16. Stuck at home with parents and don't know what to do anymore?
Play Dominoes… sounds so boring but honestly my parents and I play after dinner and its a great way to wind down and keep the focus and chat about something else besides COVID and murder hornets.

Drinking games but making it more PG… This is gonna sound a little crazy but play beer pong! Hahah my parents never played before, and my mom played with water in her cups with a glass of champagne on the side. It just made for a really fun day where it felt like friends more than family. Even go for a flip cup game! It's just funny and entertaining!

Walk together outside even if you have one airpod in to sort of zone out for a little while you are with them. It's okay, there's been a ton of fam time. You are allowed a break lol.

Start a show together! My mom and I started

Schitt's Creek on Netflix

together and it has been something we look forward to doing together. 

Tiktok!

We just touched on this earlier but everyone is bringing their family into their videos.

Camila is the biggest hit on my channel

! Trying to teach parents dances or pranking them is probably the funniest thing ever.

Pretty much do what you would do with your friends but make it parent-friendly haha. If that makes sense!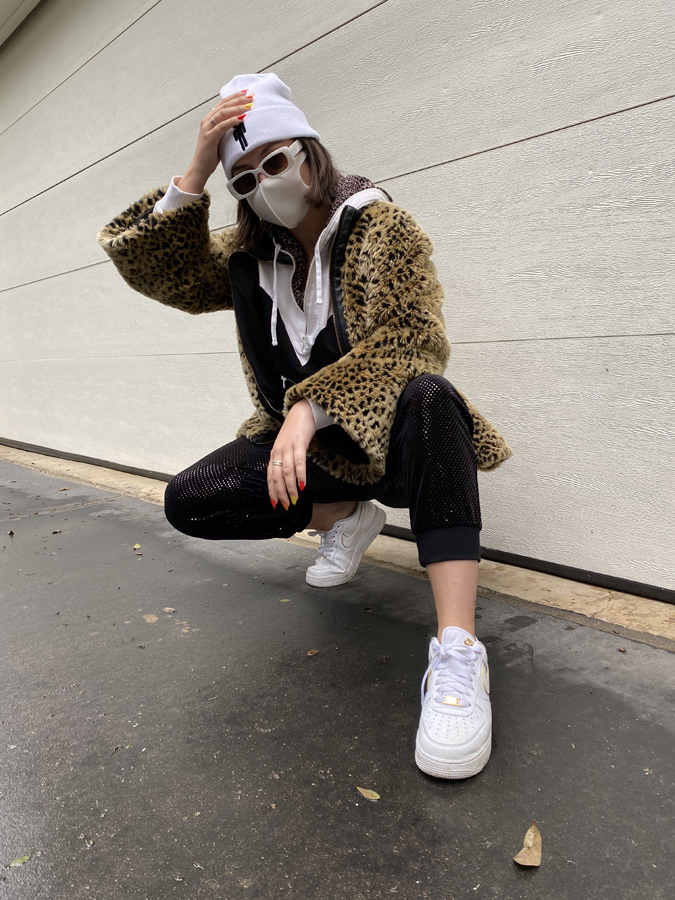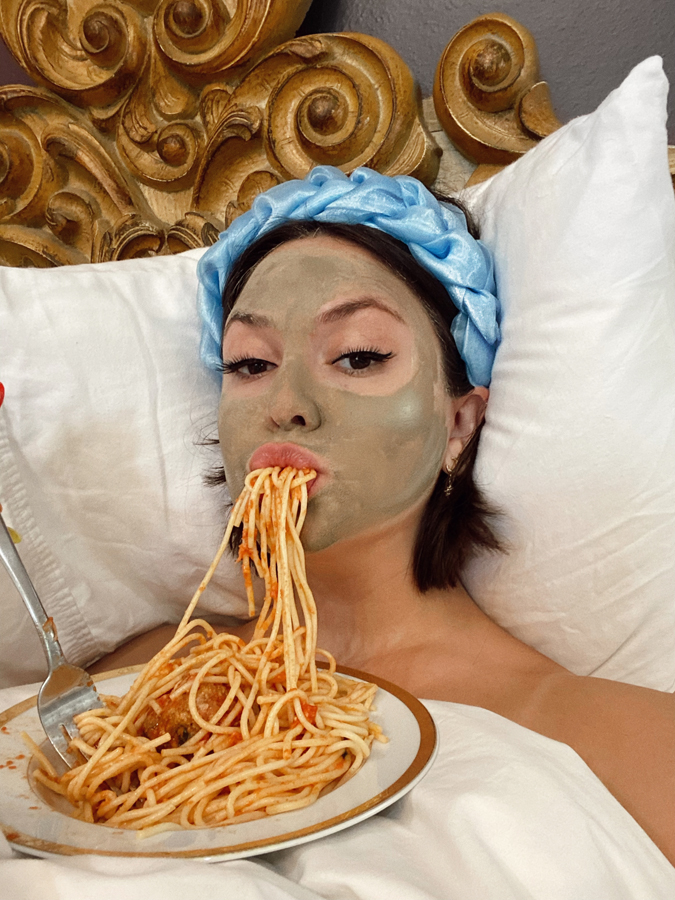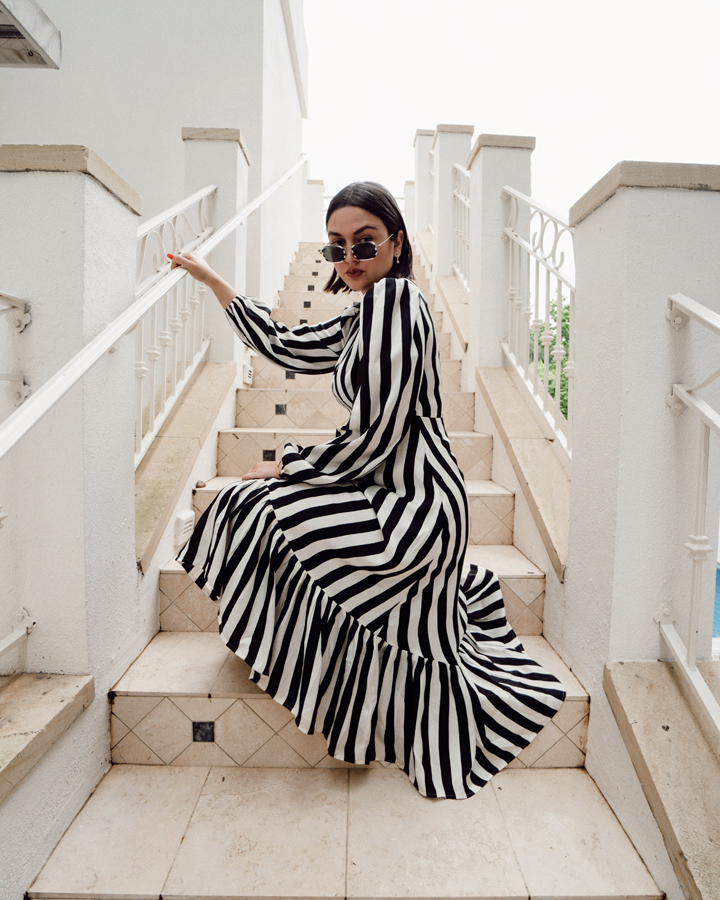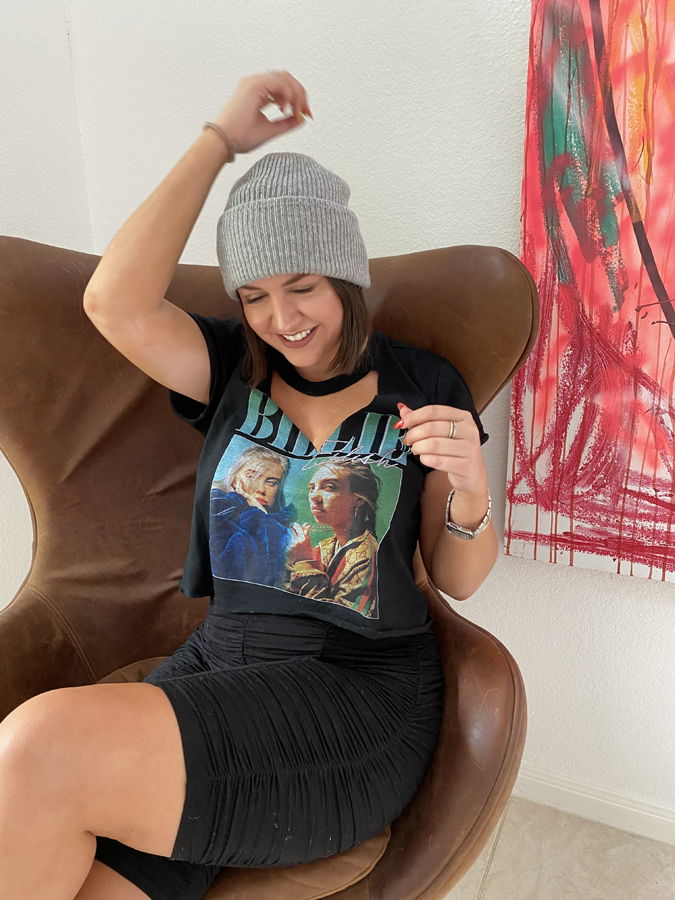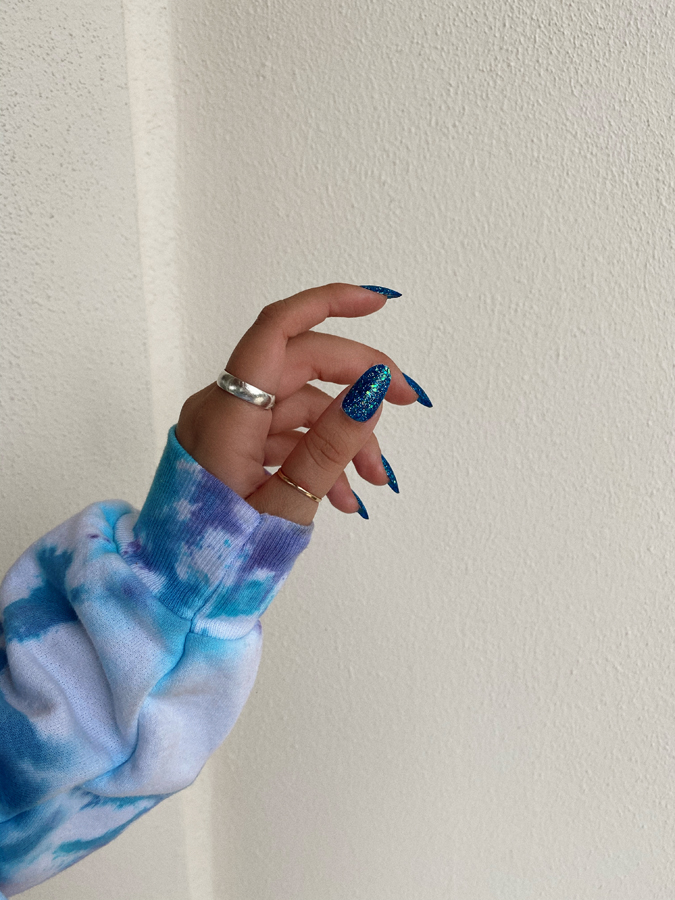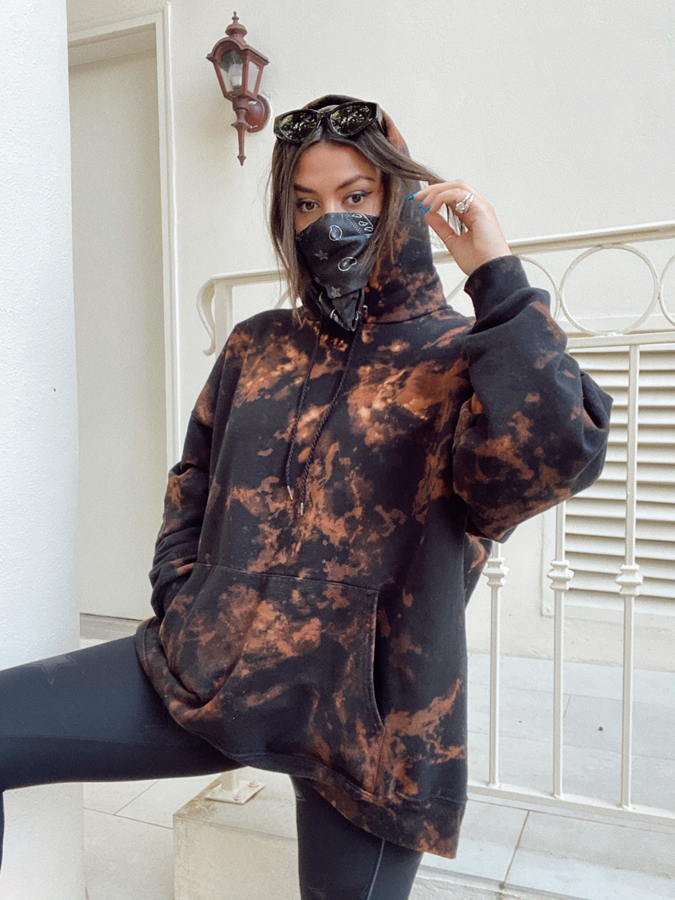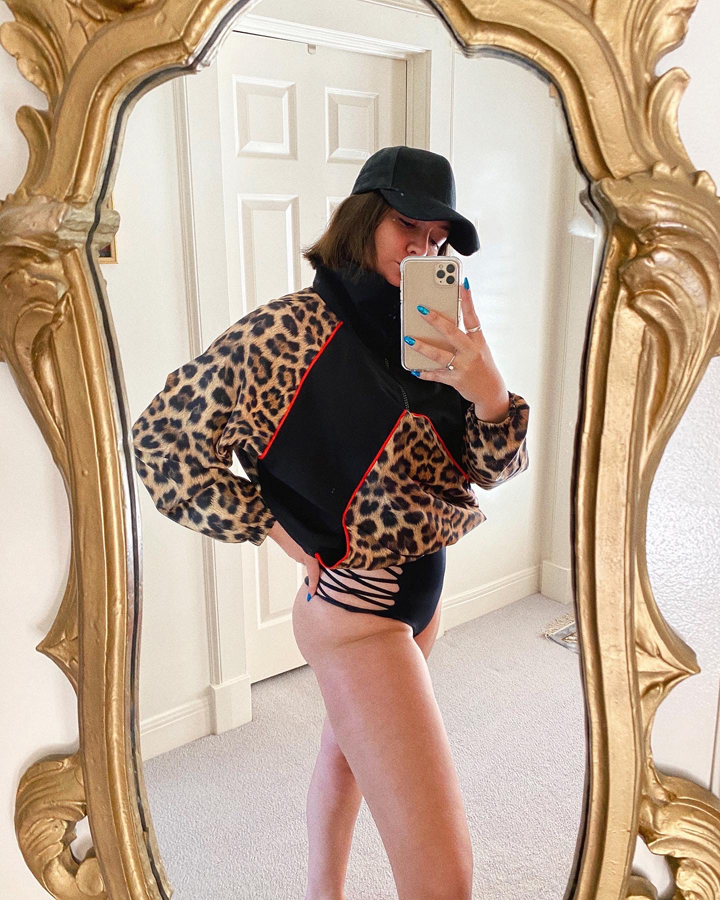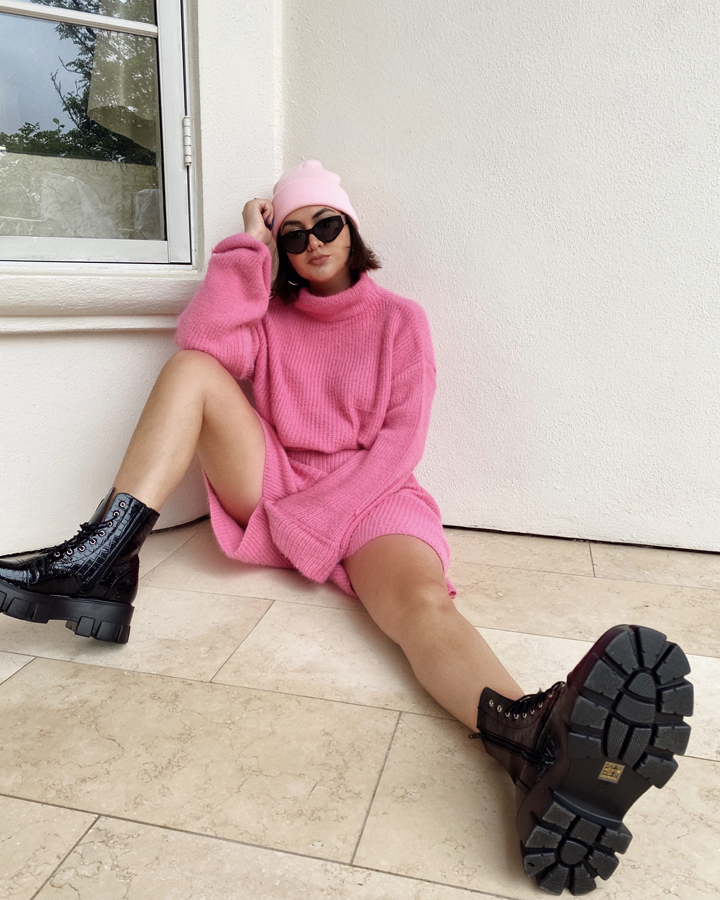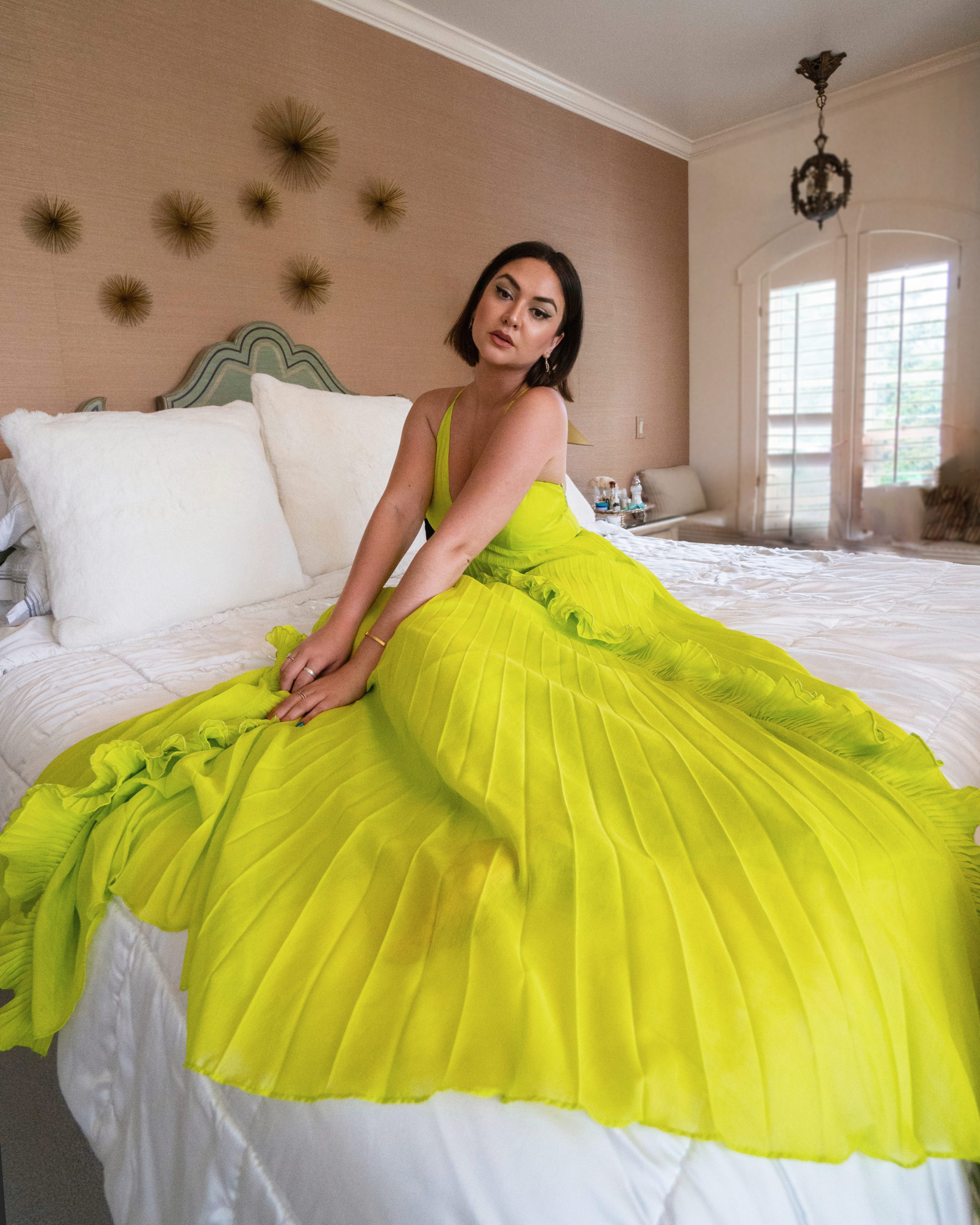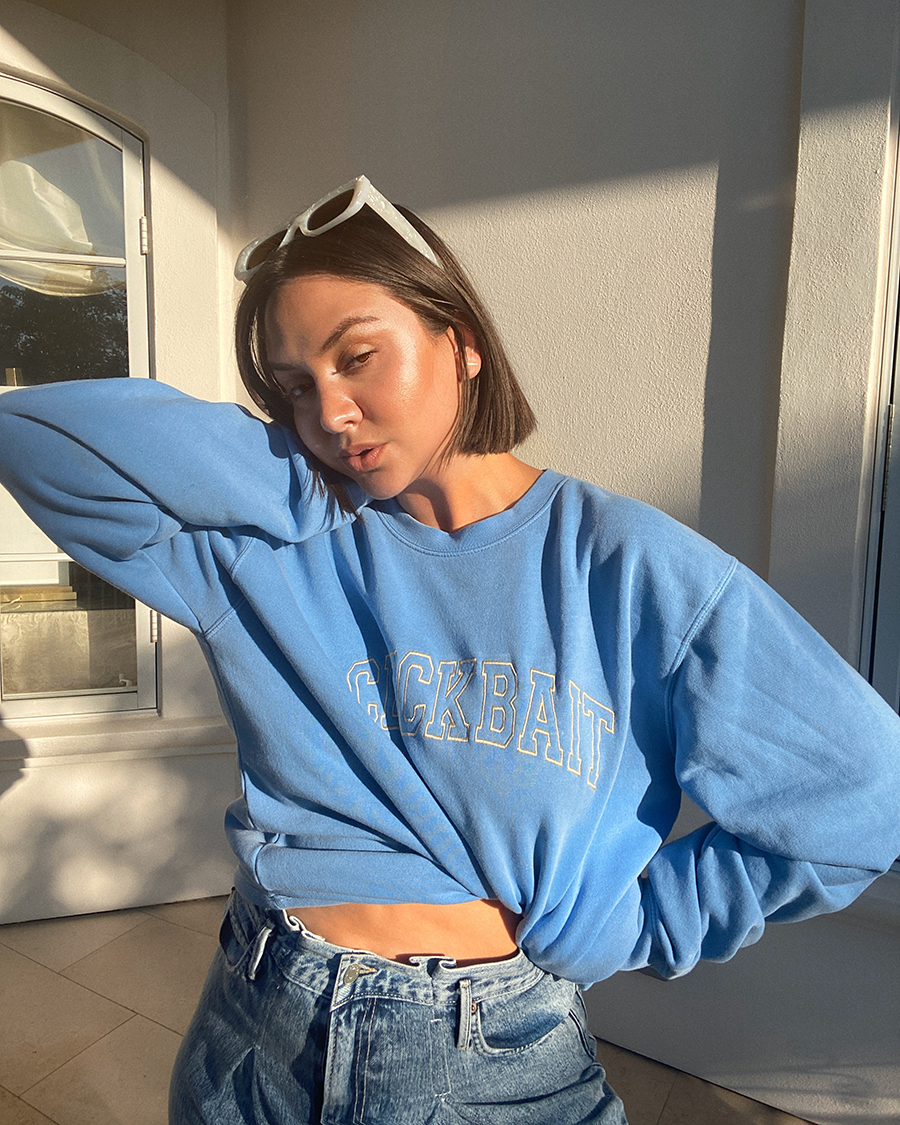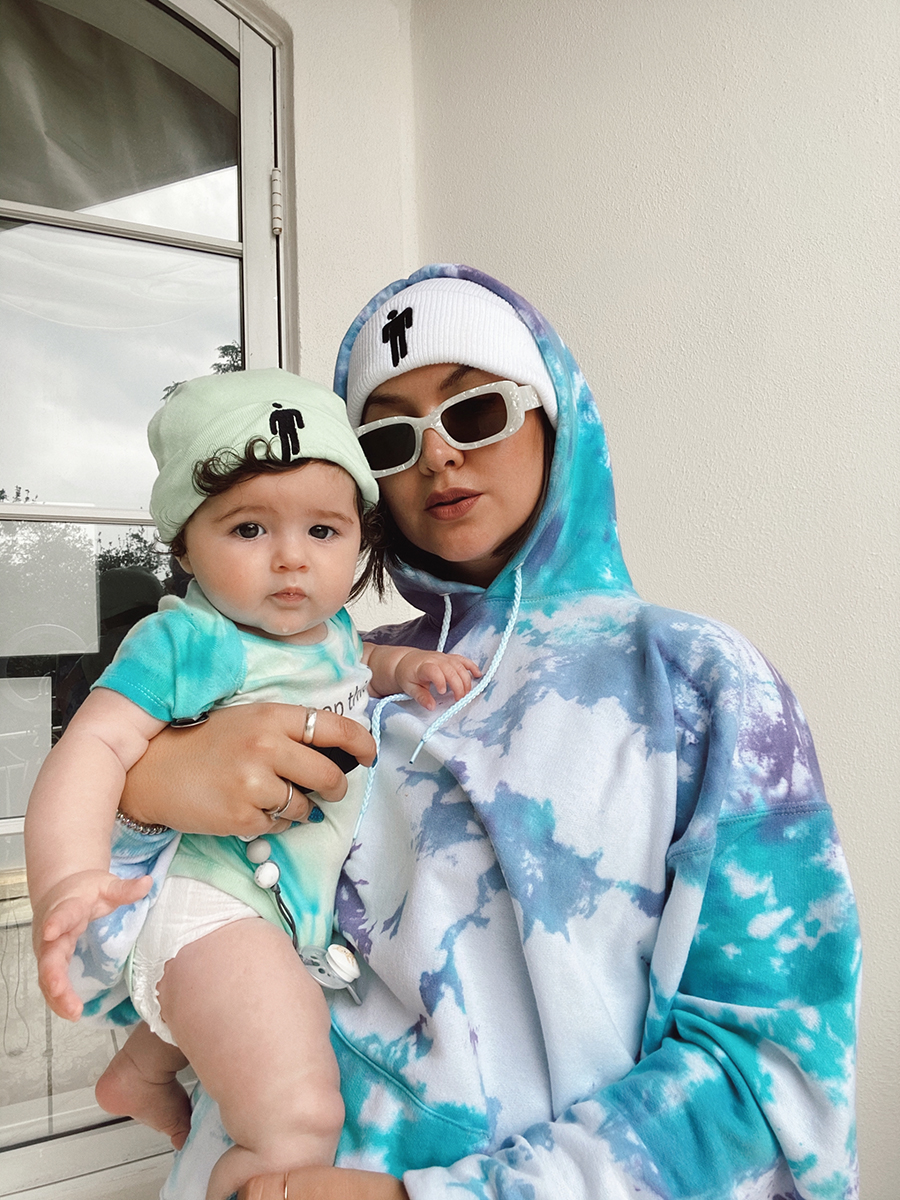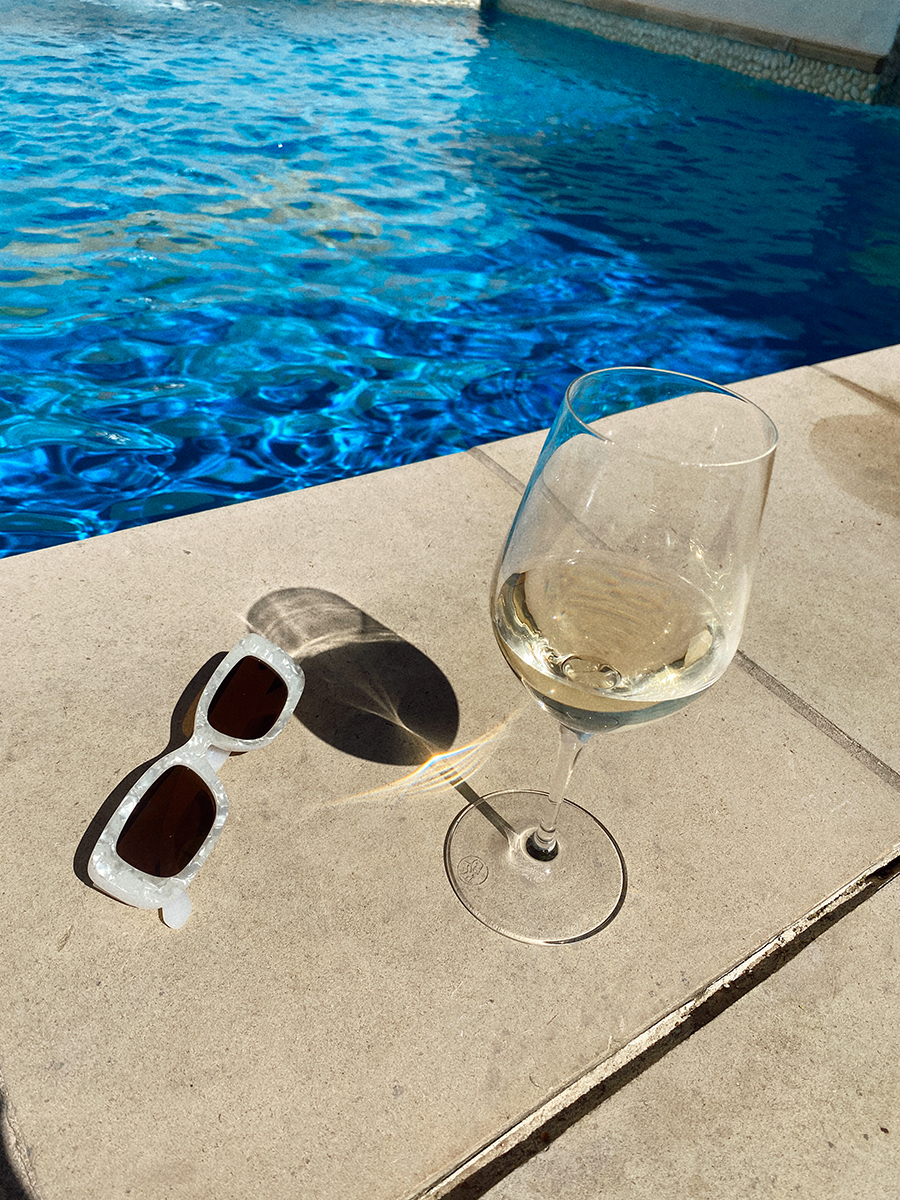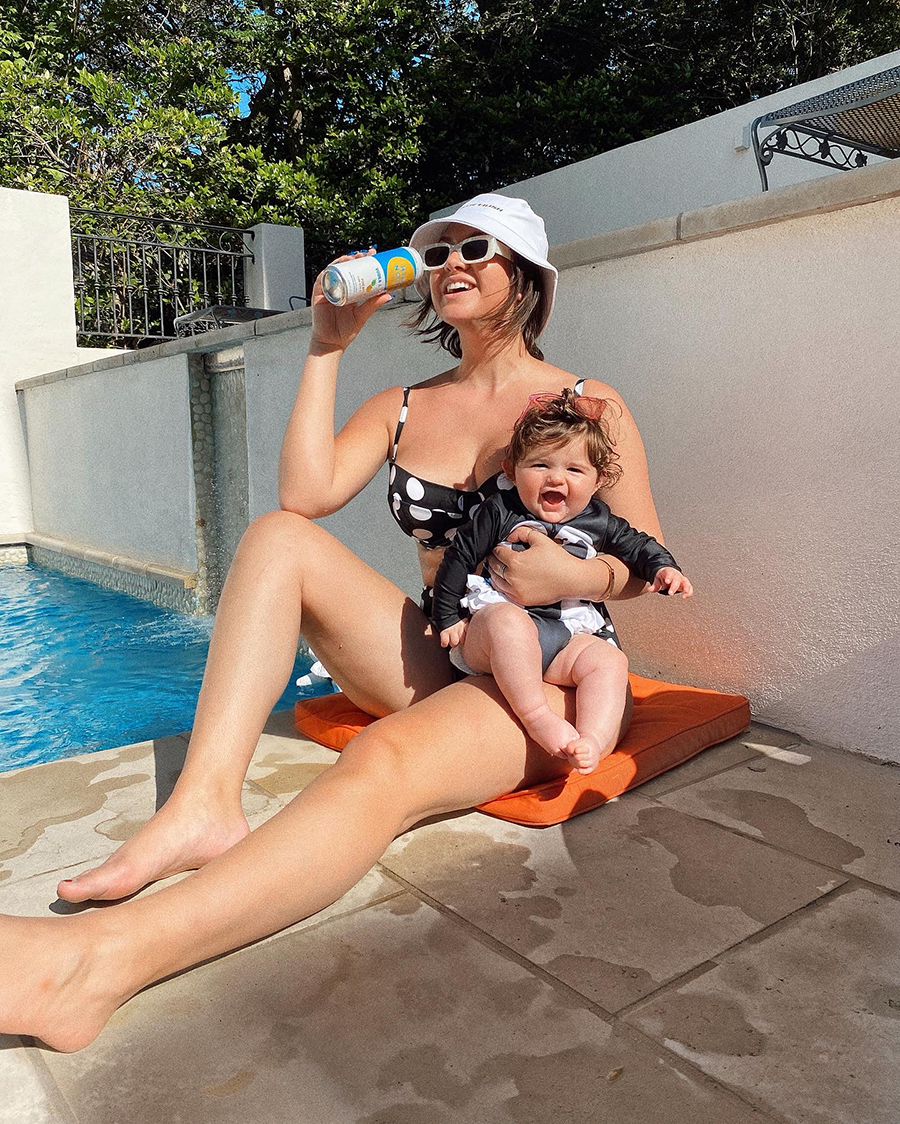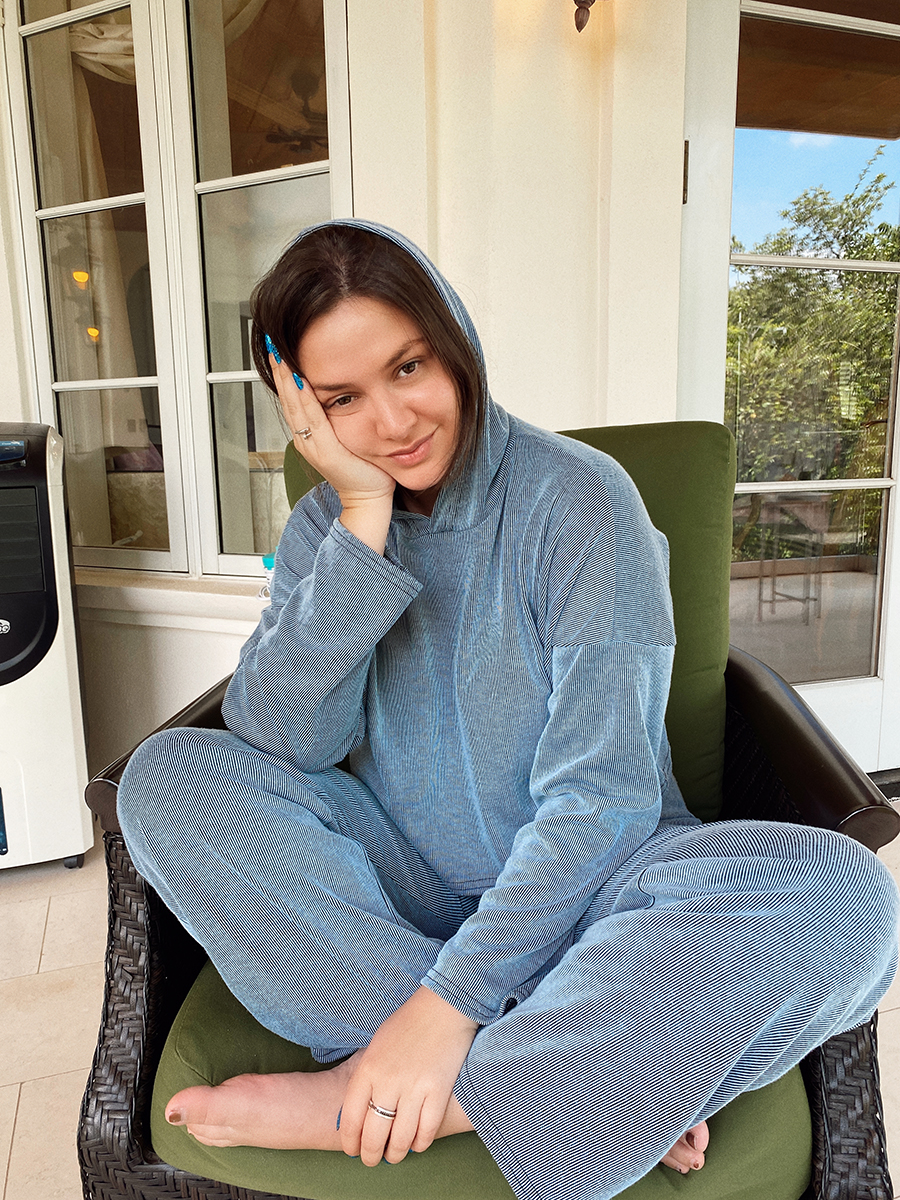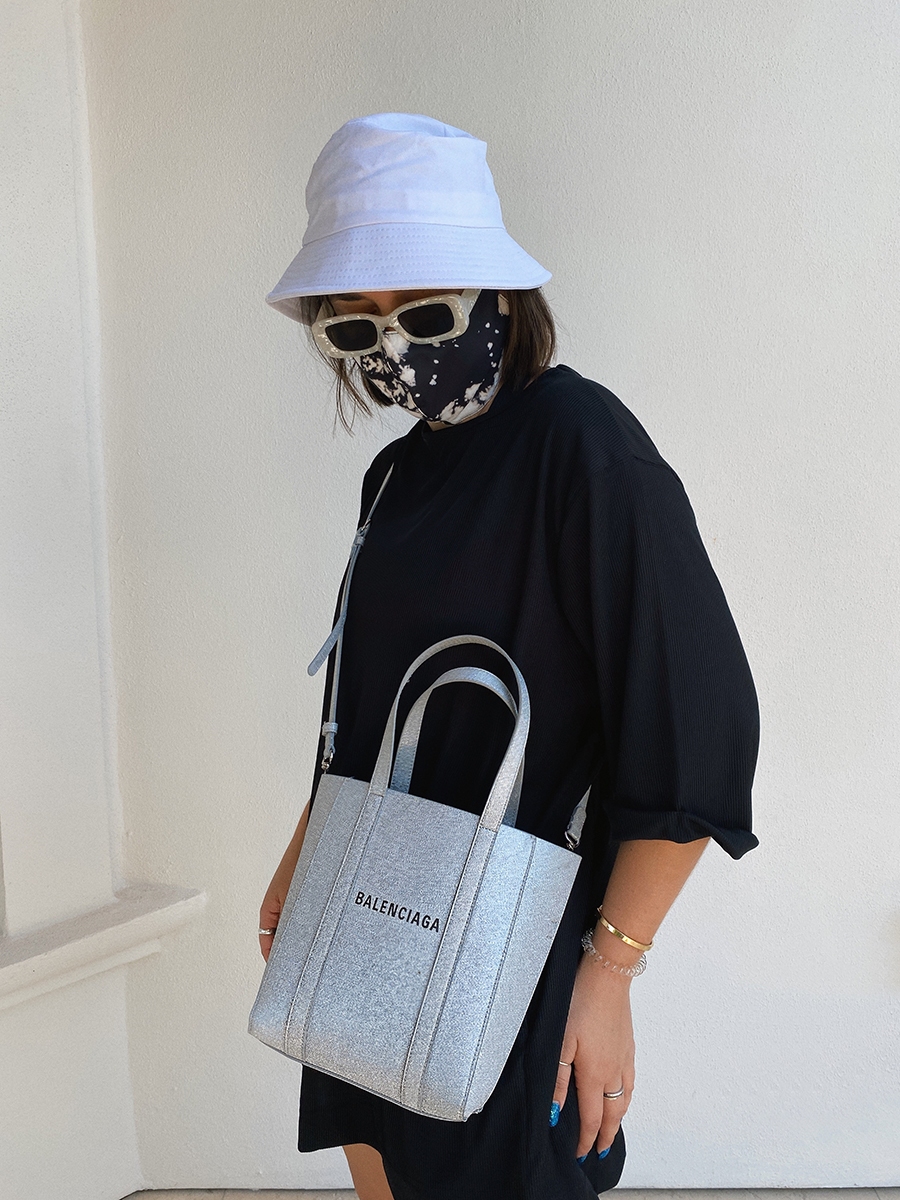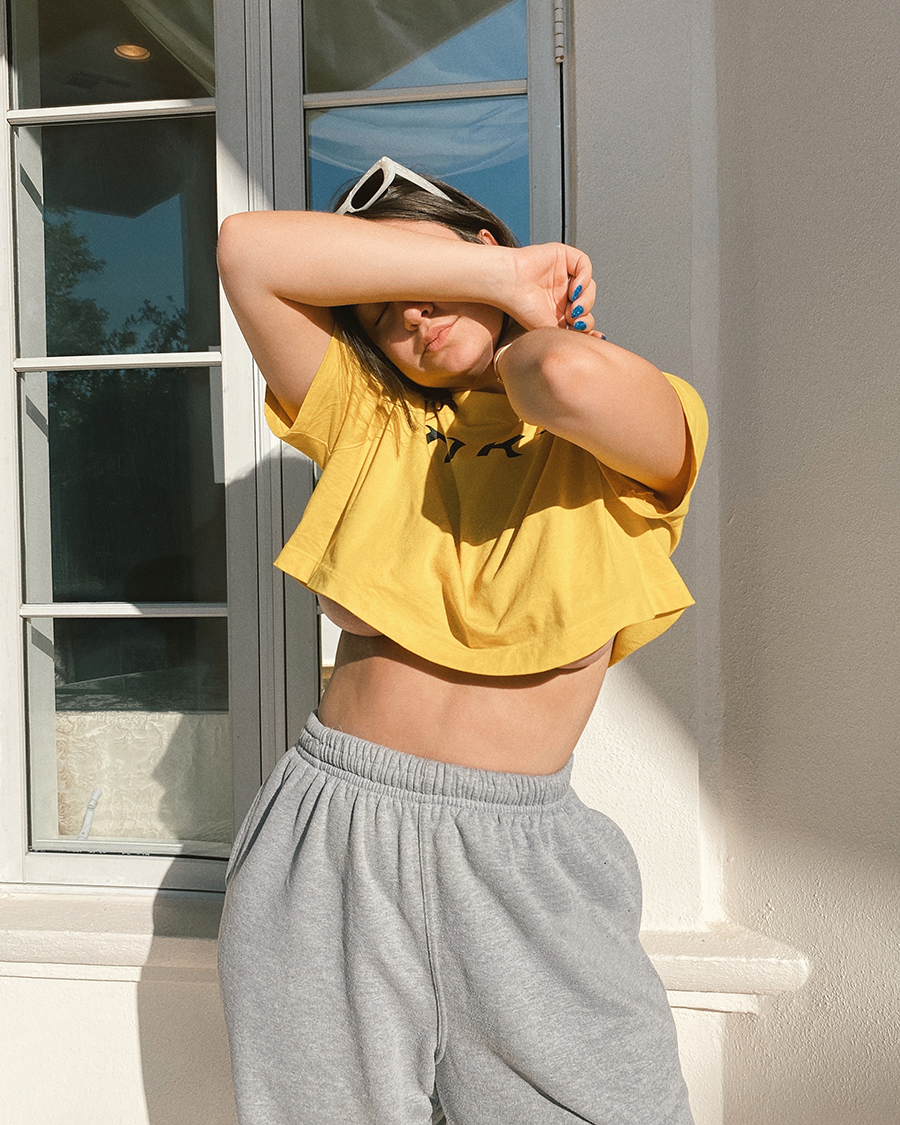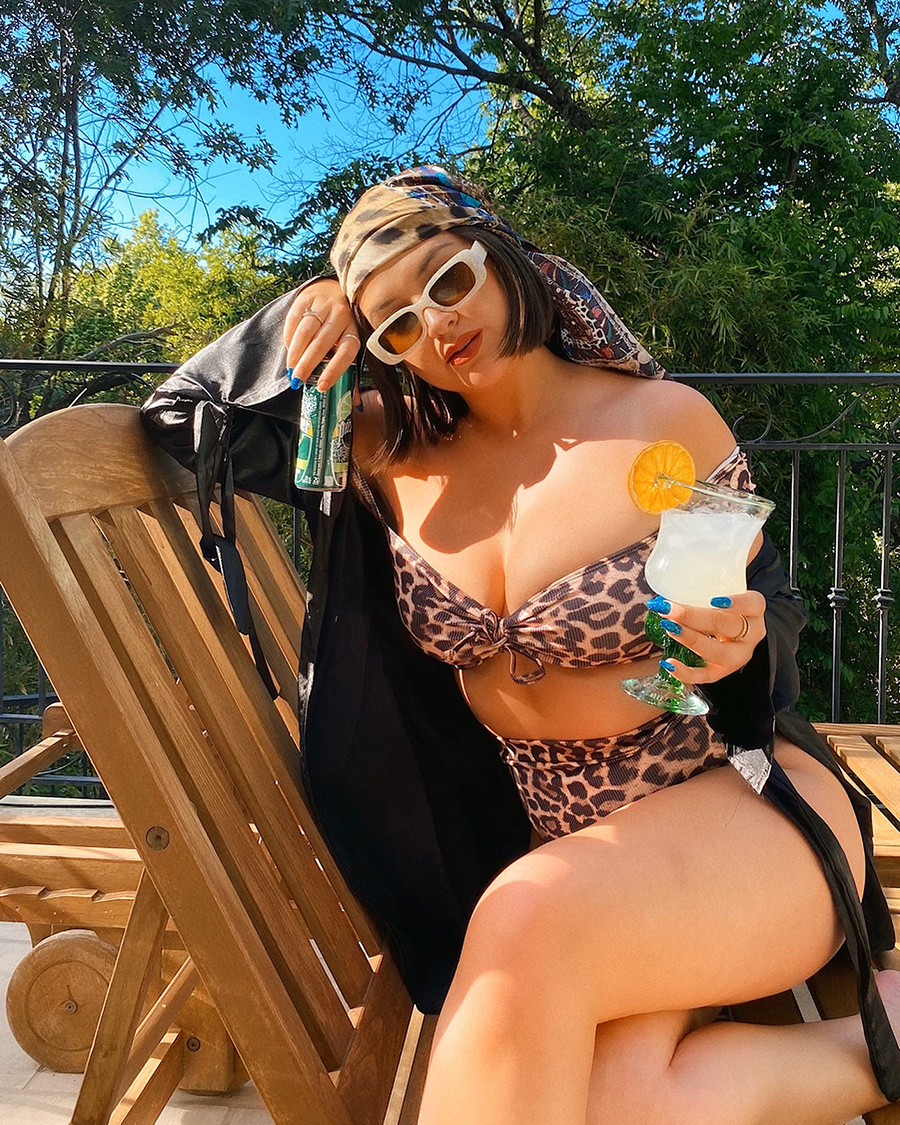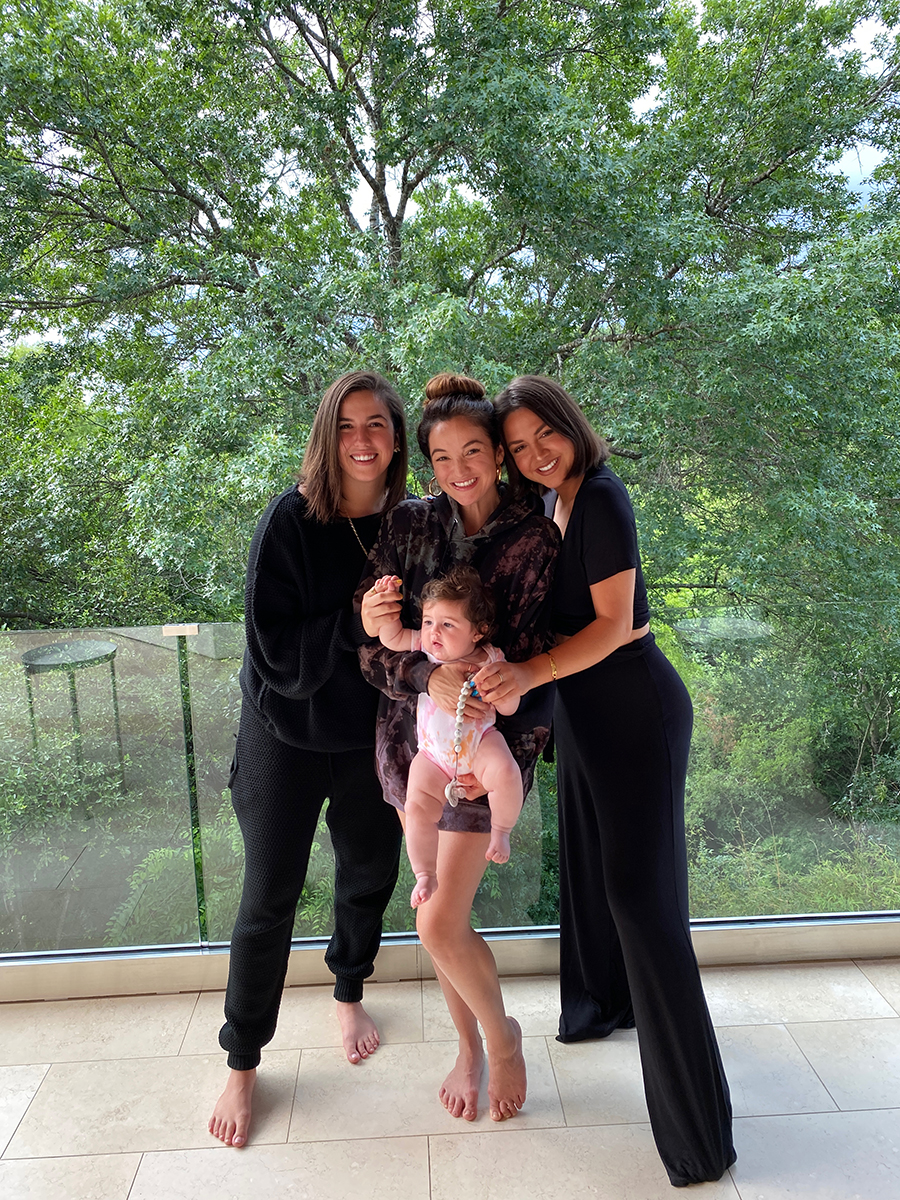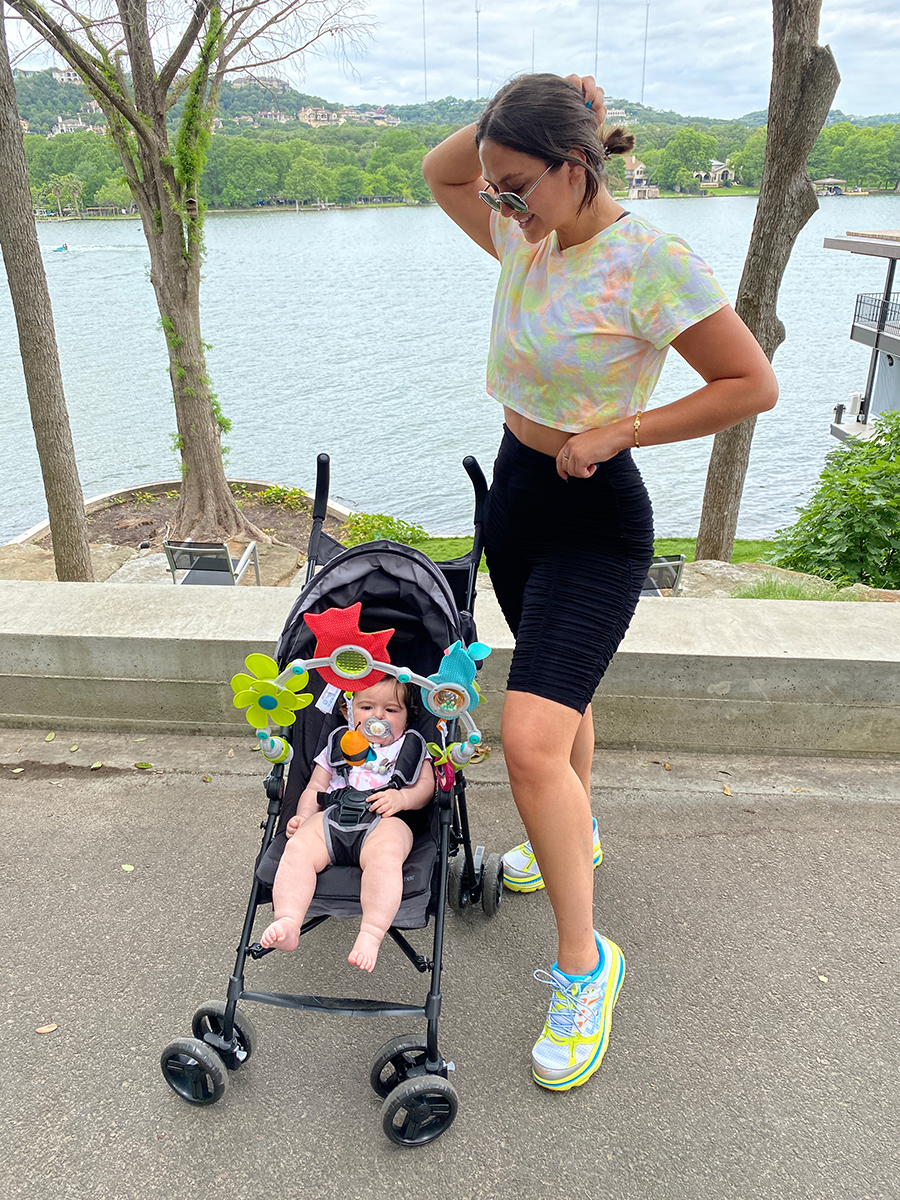 HOPE THIS HELPS YALL OUT!!! I know things are starting to look up but its important to stay safe.
XX
Lex