The sweat, blisters and effort put into NYFW and how it pays off
One thing I really wanted to talk to my readers about this year after NYFW was the hard work it takes to get there. So, it's story time. Many people don't know this, but I think it's important to share it with the world in order to shed a little light on the dying art that is fashion shows.
I moved from Austin, Texas on February 2nd of 2014, to New York City. After moving into my apartment, not even 48 hours later, I was rooting through moving boxes looking for my favorite things to wear out to the Lincoln Center, where fashion week was being held. Not knowing any of the correct trains to get on underground in the subway, nor the direction of where to walk once getting off the trains, I threw myself into this adventure – I wasn't even invited to any shows.
Standing outside on the sidewalk, taking photos of street styles in the freezing NYC winter, I smiled and acted like my feet weren't killing me whenever someone walked by. This positive attitude must have shown through to those heading into shows, for they stopped to talk to me and asked me to join them.
Never would I have guessed that almost two years later, I would be writing about my days at each season's shows. Hard work really does pay off. Keep every business card, remember everyone's name or who they work for, and keep a positive attitude and you'll go very far with what you're passionate about.
With that being said, I just have to tell you about how I was standing outside the shows during that time, and was now being pampered by VOGUE this year! Yes, you heard me, VOGUE. I was invited to spend the morning at The Retreat in SoHo getting my hair done, nails done and being served the most scrumptious of breakfasts. While spending time in this elegant, secluded private venue, I was able to network with some very successful people who love fashion just as much as I do, along with being able to see some brand new pieces coming to stores soon from White House Black Market, Vera Bradley and more.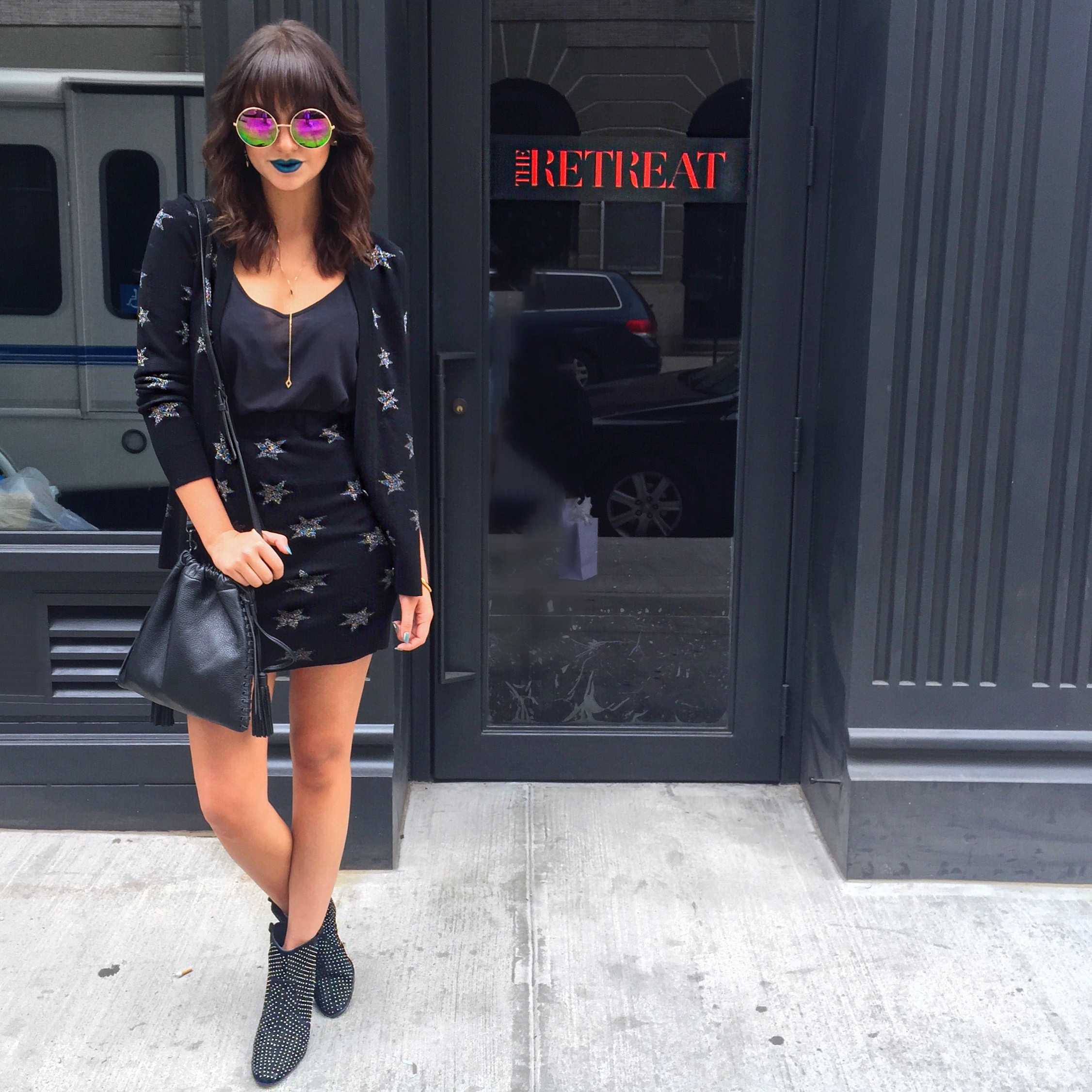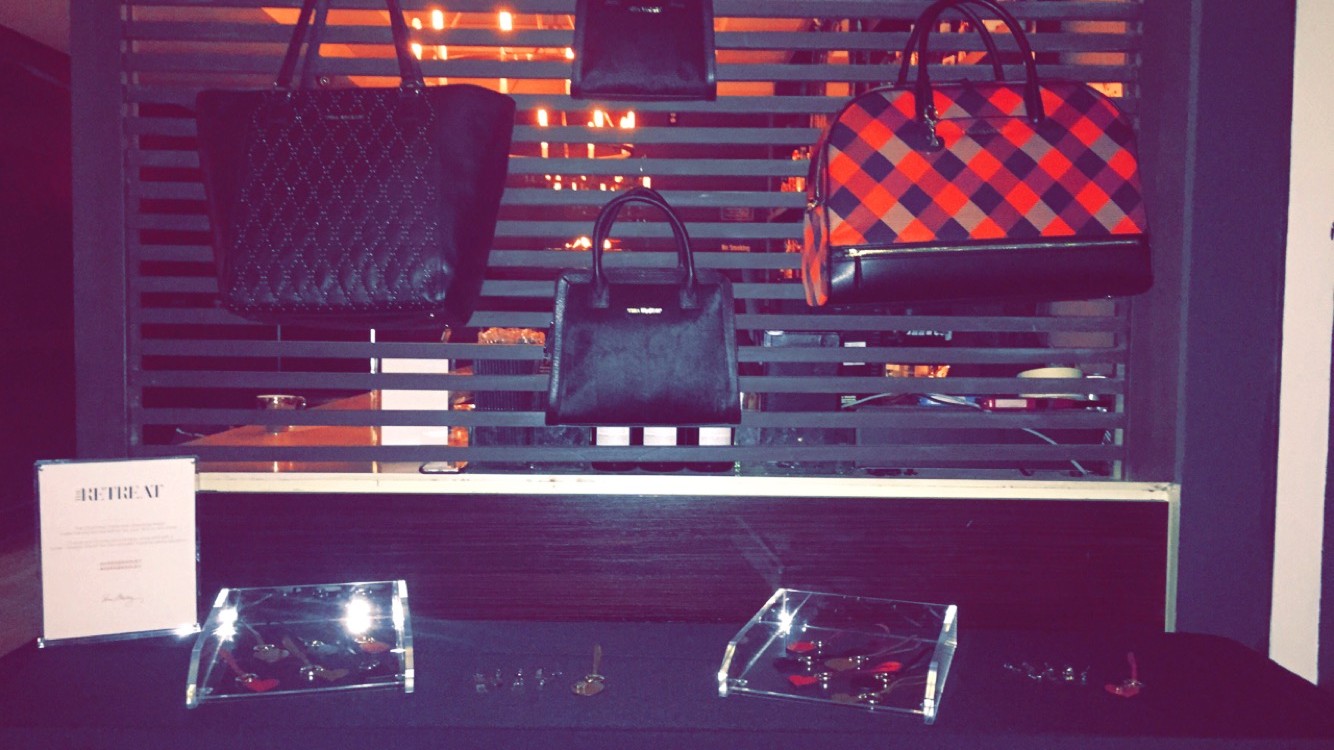 After enjoying time there with my assistant Jacqueline, we touched up my Beauty Bite Lab blue lips and headed to the Rebecca Minkoff show. My look was styled and sent to me by the team at RMNYC and it was perfect for day three of NYFW. The all black ensemble paired with gold accessories [down to the boots!] carried me through the outstanding runway show then to lunch with Elena. Check out my favorite looks from the show below. I almost died over the lilac fringe coat. Which is your favorite?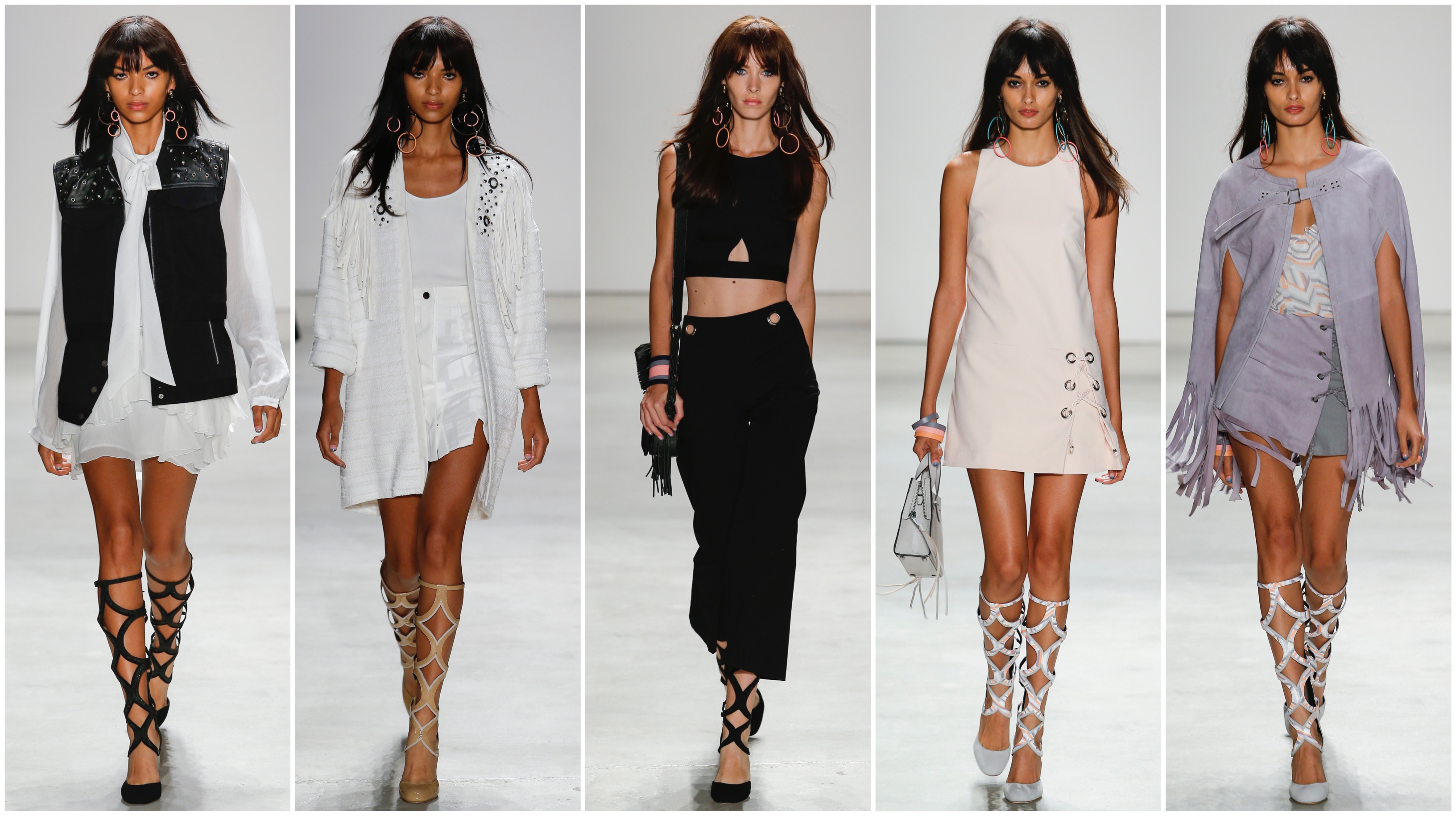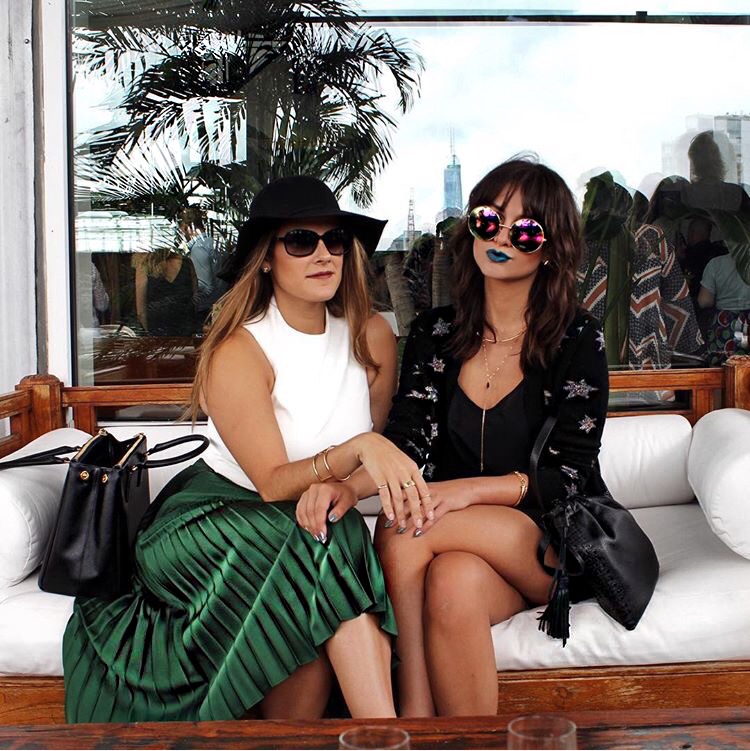 After a delicious lunch in Chelsea, we headed to the Chelsea Pier for the Jay Godfrey presentation – which was like walking into a dream.  From the bellbottom pants to the modernized shoes, the models beautifully displayed the Spring/Summer collection of 2016.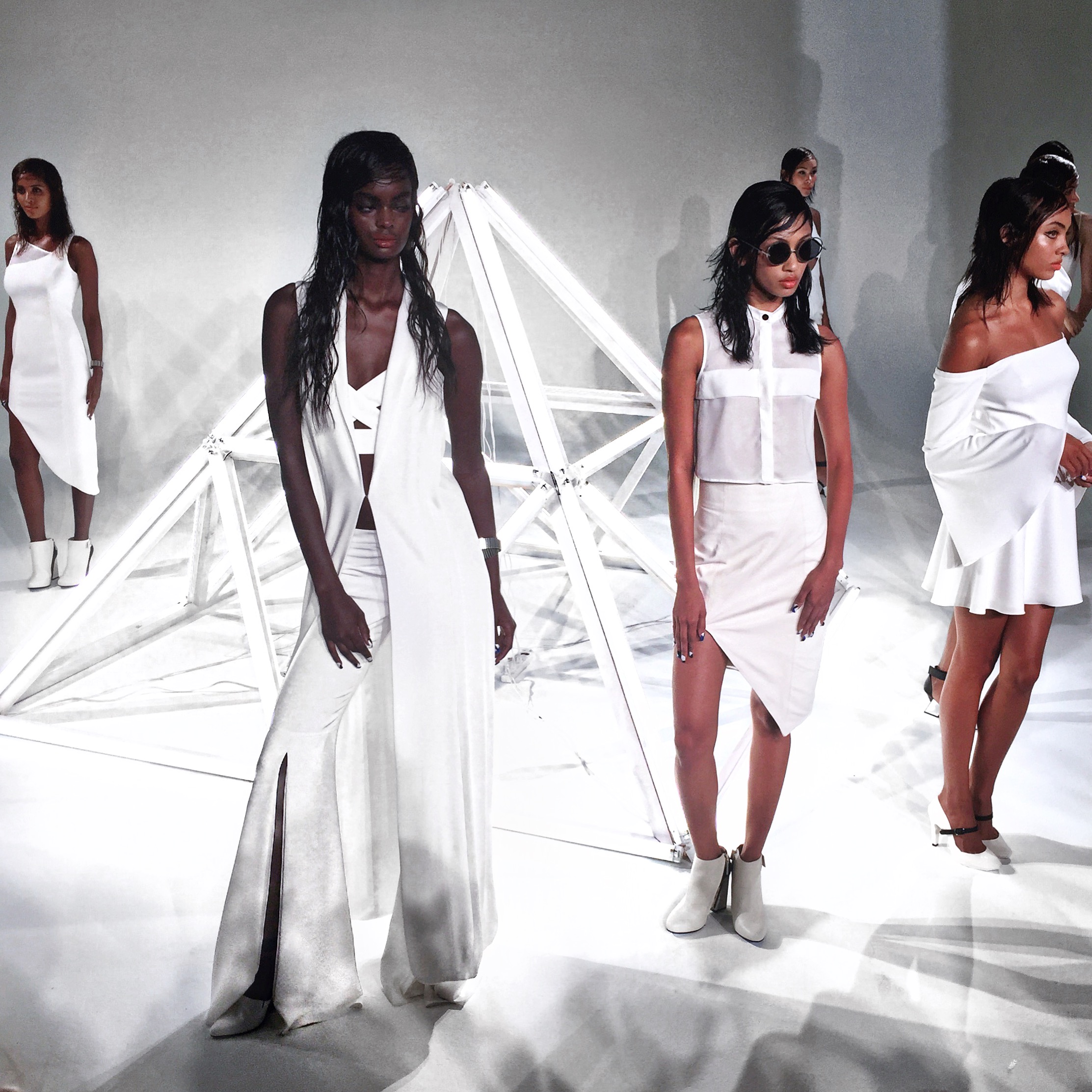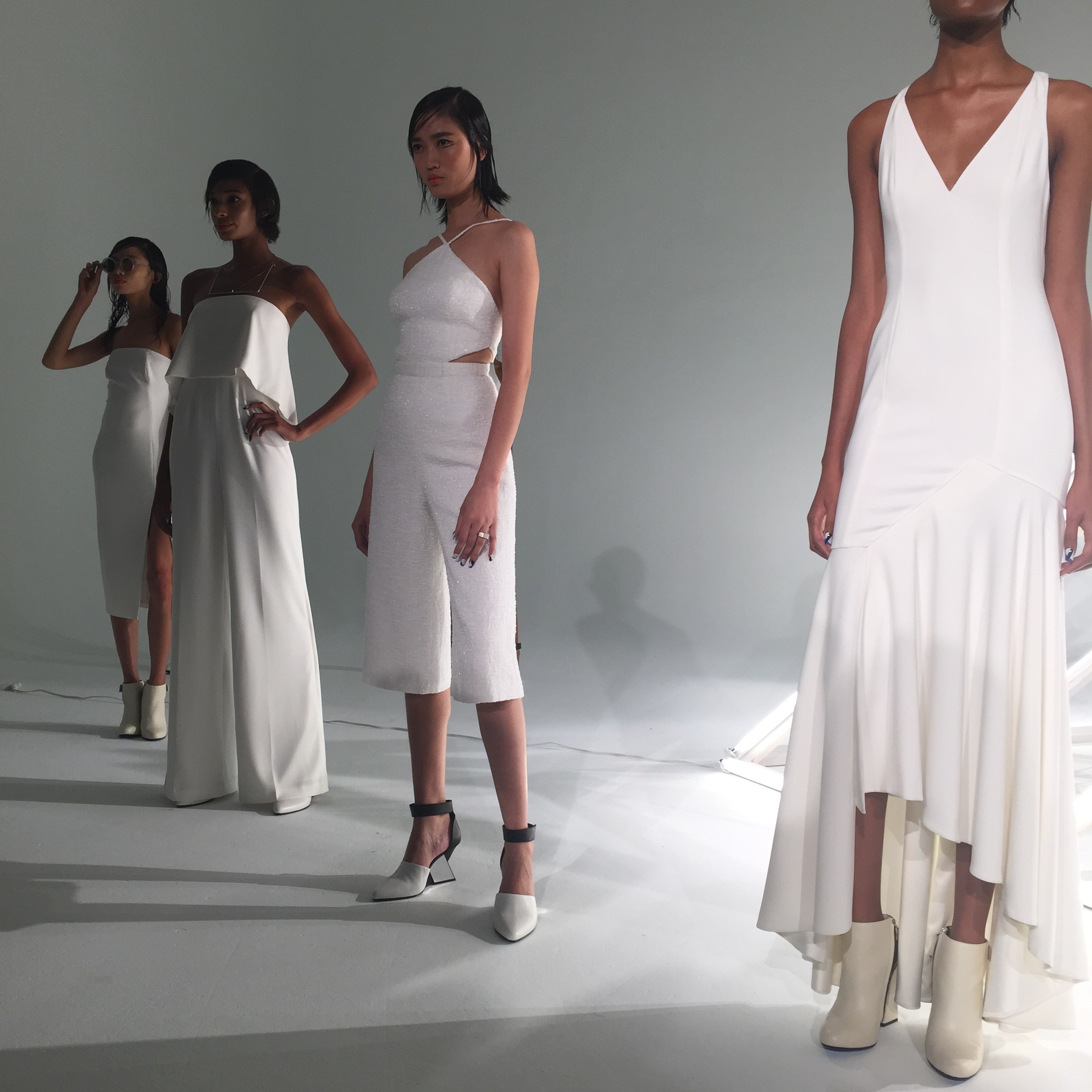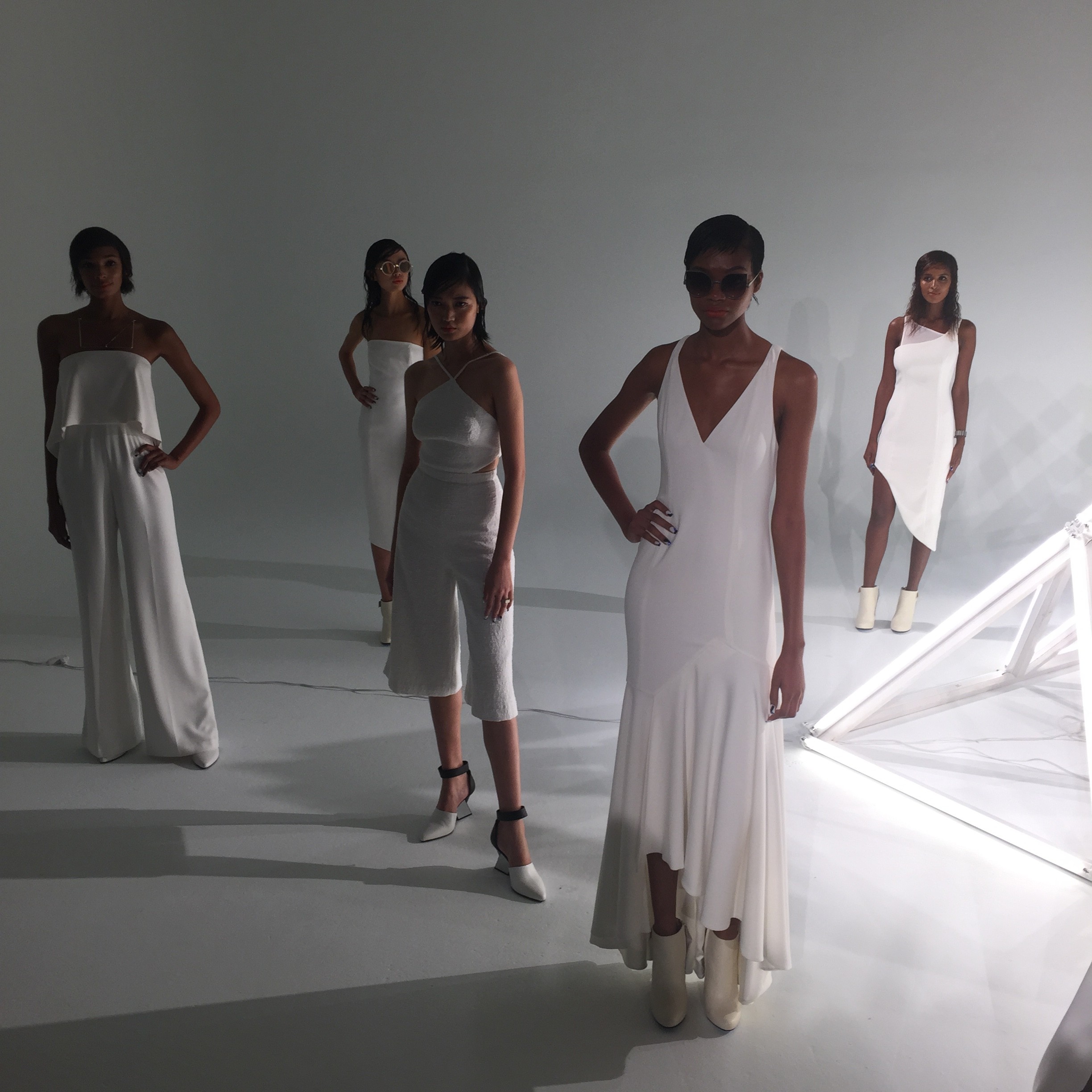 Day three was filled with amazing hours that brought my eyes closer to detail, and my heart closer to the hard work I have put into becoming a designer, along with the efforts that brands and designers put into their lines.
Stay tuned for more coverage, and remember to always keep your chin up – hard work pays off.
Xx
Lex
[Post contributed to by Jacqueline Kooser]
SHOP THE LOOK

Thank you to Rebecca Minkoff NYC for contributing to this outfit and to Jay Godfrey, Vogue, and RMNYC to inviting me to your events! 
Notice
: Undefined index: widget_max_width in
/var/www/wp-content/plugins/shopbop-widget/lib/CoreWidgetPublic.php
on line
101
Notice
: Object of class WP_Error could not be converted to int in
/var/www/wp-content/plugins/shopbop-widget/lib/CoreCategories.php
on line
795
Notice
: Function wpdb::prepare was called
incorrectly
. Unsupported value type (object). Please see
Debugging in WordPress
for more information. (This message was added in version 4.8.2.) in
/var/www/wp-includes/functions.php
on line
5905
Warning
: explode() expects parameter 2 to be string, object given in
/var/www/wp-content/plugins/shopbop-widget/lib/CoreCategories.php
on line
807
Notice
: Object of class WP_Error could not be converted to int in
/var/www/wp-content/plugins/shopbop-widget/lib/CoreCategories.php
on line
795
Notice
: Function wpdb::prepare was called
incorrectly
. Unsupported value type (object). Please see
Debugging in WordPress
for more information. (This message was added in version 4.8.2.) in
/var/www/wp-includes/functions.php
on line
5905
Warning
: explode() expects parameter 2 to be string, object given in
/var/www/wp-content/plugins/shopbop-widget/lib/CoreCategories.php
on line
807
Notice
: Object of class WP_Error could not be converted to int in
/var/www/wp-content/plugins/shopbop-widget/lib/CoreCategories.php
on line
795
Notice
: Function wpdb::prepare was called
incorrectly
. Unsupported value type (object). Please see
Debugging in WordPress
for more information. (This message was added in version 4.8.2.) in
/var/www/wp-includes/functions.php
on line
5905
Warning
: explode() expects parameter 2 to be string, object given in
/var/www/wp-content/plugins/shopbop-widget/lib/CoreCategories.php
on line
807
Notice
: Object of class WP_Error could not be converted to int in
/var/www/wp-content/plugins/shopbop-widget/lib/CoreCategories.php
on line
795
Notice
: Function wpdb::prepare was called
incorrectly
. Unsupported value type (object). Please see
Debugging in WordPress
for more information. (This message was added in version 4.8.2.) in
/var/www/wp-includes/functions.php
on line
5905
Warning
: explode() expects parameter 2 to be string, object given in
/var/www/wp-content/plugins/shopbop-widget/lib/CoreCategories.php
on line
807
Notice
: Trying to access array offset on value of type null in
/var/www/wp-content/plugins/shopbop-widget/vendor/mustache/mustache/src/Mustache/Parser.php
on line
278
Notice
: Trying to access array offset on value of type null in
/var/www/wp-content/plugins/shopbop-widget/vendor/mustache/mustache/src/Mustache/Parser.php
on line
278
Notice
: Trying to access array offset on value of type null in
/var/www/wp-content/plugins/shopbop-widget/vendor/mustache/mustache/src/Mustache/Parser.php
on line
278
Notice
: Trying to access array offset on value of type null in
/var/www/wp-content/plugins/shopbop-widget/vendor/mustache/mustache/src/Mustache/Parser.php
on line
278
Notice
: Trying to access array offset on value of type null in
/var/www/wp-content/plugins/shopbop-widget/vendor/mustache/mustache/src/Mustache/Parser.php
on line
278
Notice
: Trying to access array offset on value of type null in
/var/www/wp-content/plugins/shopbop-widget/vendor/mustache/mustache/src/Mustache/Parser.php
on line
278
Notice
: Trying to access array offset on value of type null in
/var/www/wp-content/plugins/shopbop-widget/vendor/mustache/mustache/src/Mustache/Parser.php
on line
278
Notice
: Trying to access array offset on value of type null in
/var/www/wp-content/plugins/shopbop-widget/vendor/mustache/mustache/src/Mustache/Parser.php
on line
278
Notice
: Trying to access array offset on value of type null in
/var/www/wp-content/plugins/shopbop-widget/vendor/mustache/mustache/src/Mustache/Parser.php
on line
278
Notice
: Trying to access array offset on value of type null in
/var/www/wp-content/plugins/shopbop-widget/vendor/mustache/mustache/src/Mustache/Parser.php
on line
278
Notice
: Trying to access array offset on value of type null in
/var/www/wp-content/plugins/shopbop-widget/vendor/mustache/mustache/src/Mustache/Parser.php
on line
278
Notice
: Trying to access array offset on value of type null in
/var/www/wp-content/plugins/shopbop-widget/vendor/mustache/mustache/src/Mustache/Parser.php
on line
278
Notice
: Trying to access array offset on value of type null in
/var/www/wp-content/plugins/shopbop-widget/vendor/mustache/mustache/src/Mustache/Parser.php
on line
278
Notice
: Trying to access array offset on value of type null in
/var/www/wp-content/plugins/shopbop-widget/vendor/mustache/mustache/src/Mustache/Parser.php
on line
278
Notice
: Trying to access array offset on value of type null in
/var/www/wp-content/plugins/shopbop-widget/vendor/mustache/mustache/src/Mustache/Parser.php
on line
278
Notice
: Trying to access array offset on value of type null in
/var/www/wp-content/plugins/shopbop-widget/vendor/mustache/mustache/src/Mustache/Parser.php
on line
278
Notice
: Trying to access array offset on value of type null in
/var/www/wp-content/plugins/shopbop-widget/vendor/mustache/mustache/src/Mustache/Parser.php
on line
278
Classic Aviator Sunglasses fashion

Sporty Rectangular Sunglasses by Prada
<
>
Recent Posts