Six events in one day? Bring it.
Day 1 had an early start at an amazing space called Art Beam, New York City; perfect for what ended up being one of the most elegant shows I have seen. Leanne Marshall showed off her Spring and Summer collection with mood lighting, dry ice and unique music. Her first set of designs that came out to the run way were dark; full of shades of grey and charcoal. The models makeup and energy left the audience in awe, for they made a dark goth set of dresses into a chic and feminine presentation. 
The next set of designs were breezy and beautiful, full of sheer fabrics and pastel, cool colors, which transitioned into royal blues and greens. The bold colors mixed with the sheer, soft designs were a genius combination. Leanne Marshall was the winner of Project Runway Season 5, and her career sky rocketed after that. I think that her story is so inspiring and I loved watching her collection all together at this show. It was seriously the best way to start off seeing shows for the week ahead. My favorite looks are grouped together below [photo by Fashion Times].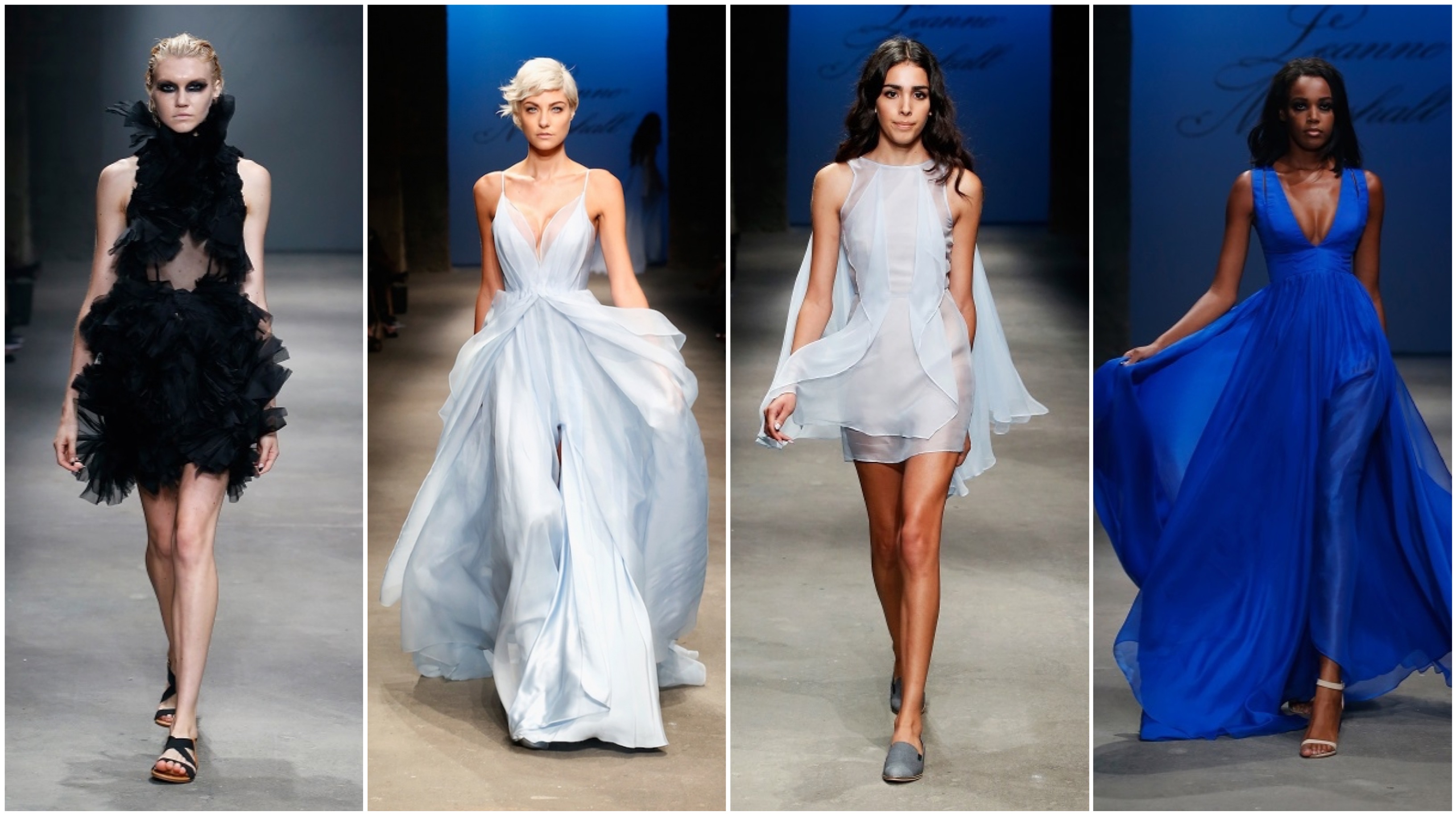 After the gorgeous ending to the Leanne Marshall show, I scurried over to a meet and greet at The Tailory with designer Shao Yang. I was able to talk with her about her collection [pictured below] and learned a lot about her goals for the brand. Shao talked to me about each design and how they represented "moments" rather than "looks". Each design gravitates towards things that she likes, bringing all of the feelings she has while designing to life, creating a moment rather than just another look. 
It was nice to sit and chat about her process; as a designer myself I love hearing from others about how they work. The Tailory is a space where tailoring and fashion meet one another, bringing classic tailoring skills to the surface with modern designs. My favorite piece of information from Shao was her inspiration behind the collection: "custom design and custom fit; I believe that 'custom' should be a part of every day life." With that, I smiled and headed to the next show.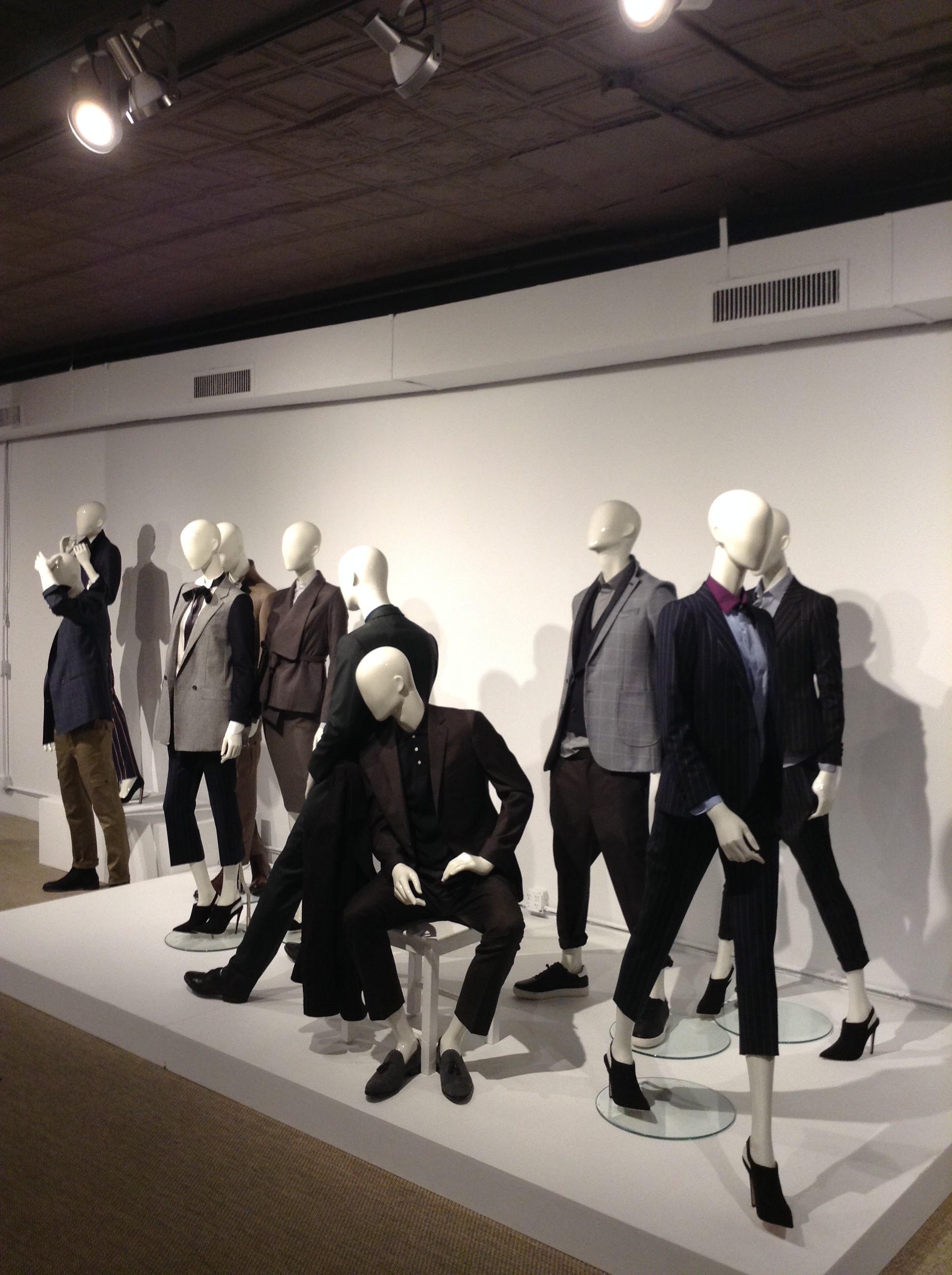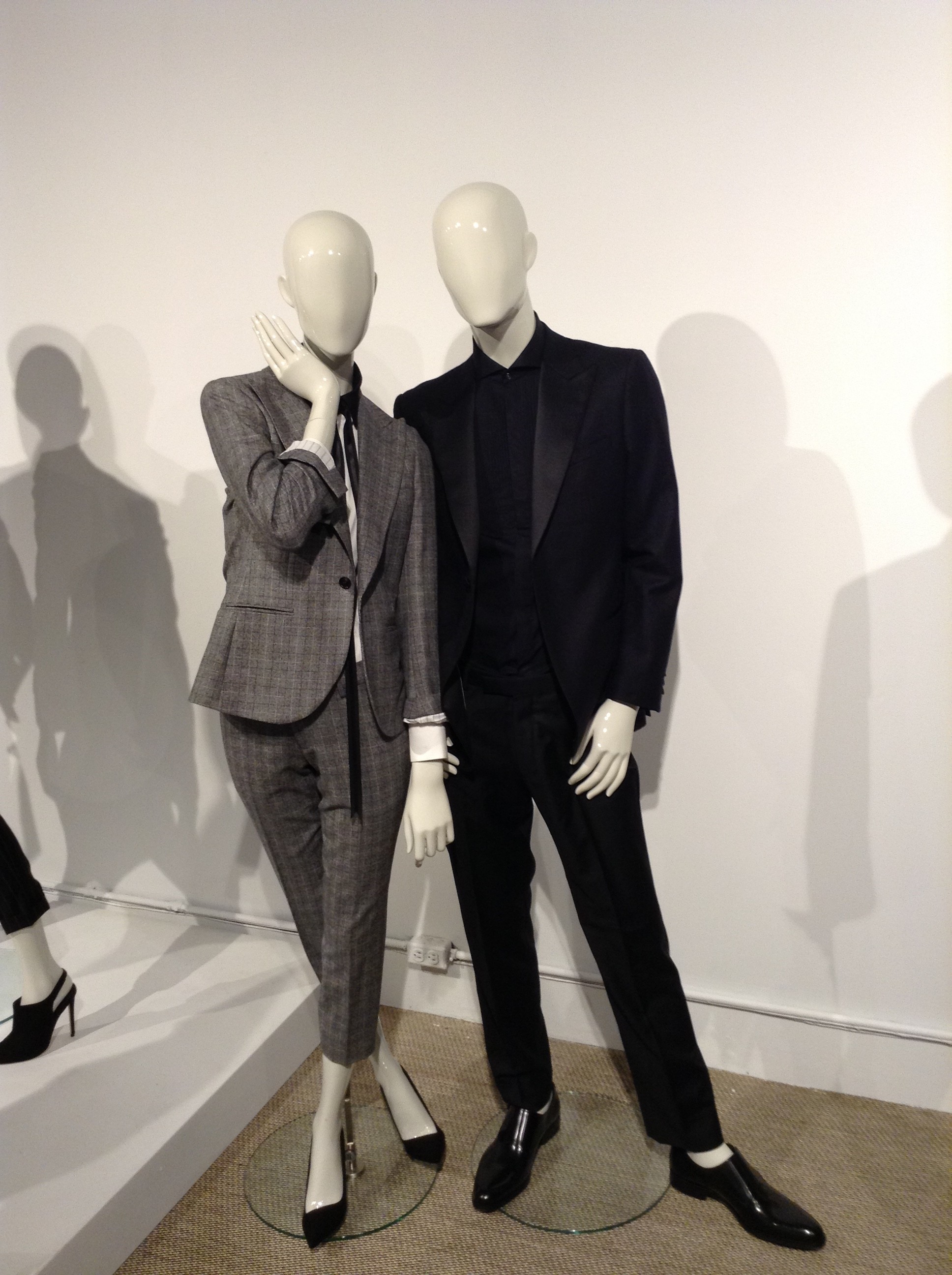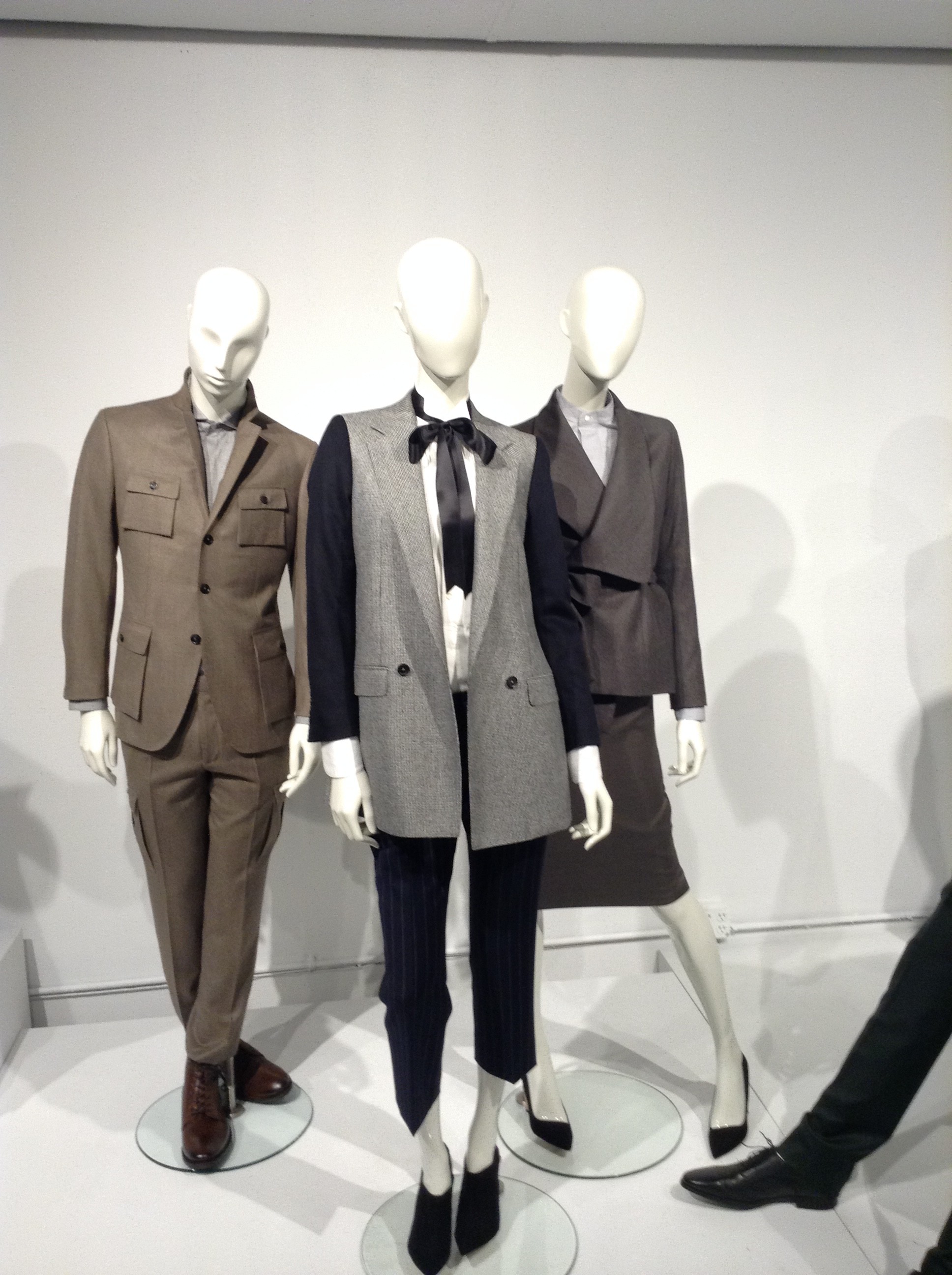 Desigual is always one of my favorite shows to see. It's always full of energy, color and culture! Throughout the more serious toned shows of fashion week, Desigual always has an uplifting ambiance on the runway. I scurried into the show at the beautiful Skylight – Moynihan Station and made it just in time to see the runway come to life. 
My top five favorite looks [gathered from WWD] included an insane amount of detailing. My heart skipped a beat when the intricately designed coat [second photo from the left] walked back down the runway, for it had a tail that lengthened the jacket perfectly! Another thing I loved about this show was the head pieces. From someone who loves to accessorize, these head pieces took the outfits from 100% complete to above and beyond.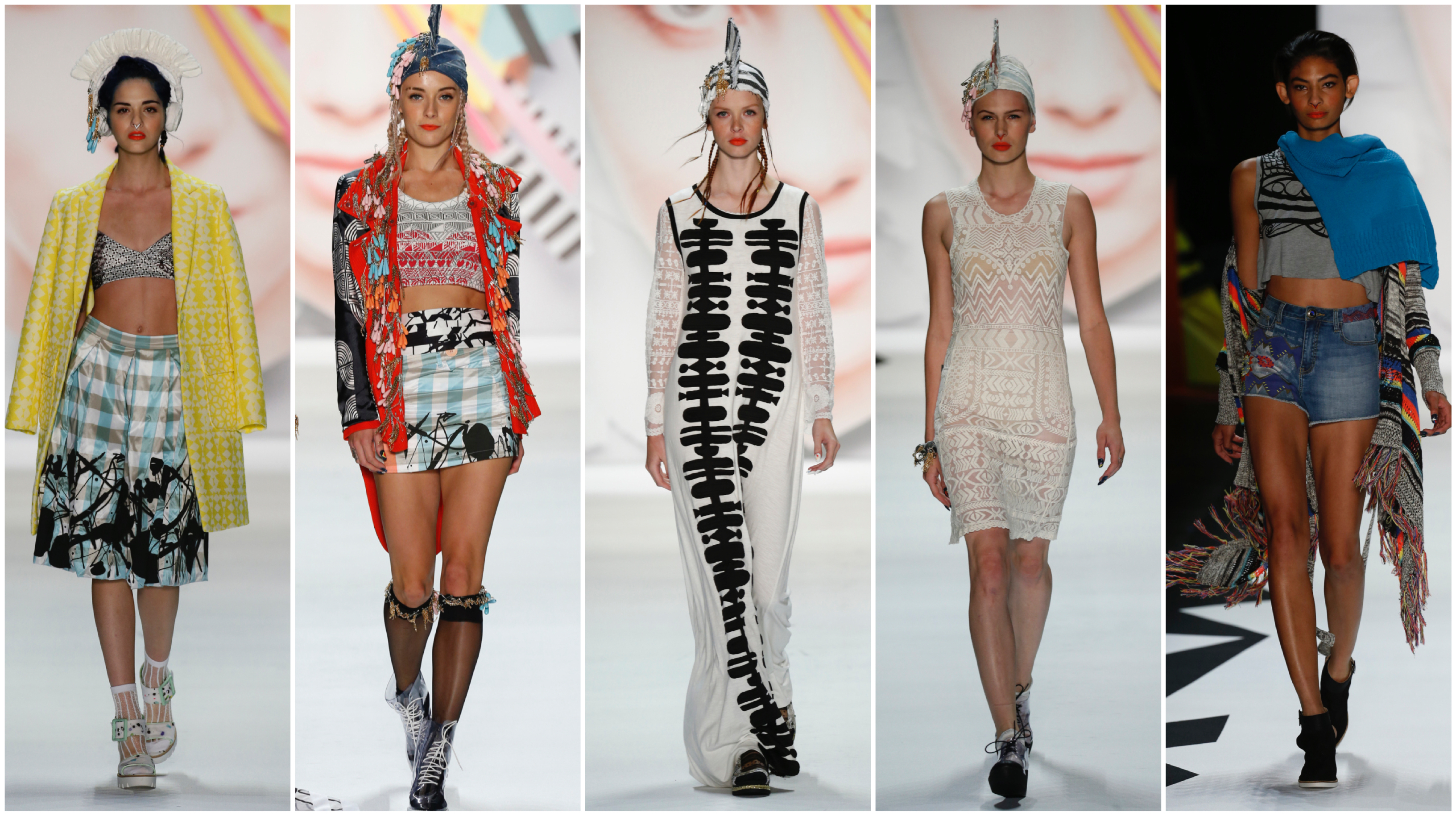 Once I finished drooling over the Desigual collection I hopped in a cab and flew to see the Romeo Hunte presentation at the W Hotel. I can't even begin to tell you how awesome this contemporary collection is. Romeo Hunte's designs thrive off of the street style seen from block to block in NYC. The models at this presentation were beautifully still, makeup done to match each piece they were wearing. My eyes kept being drawn to the second look from the left; the neutral tones and strict lines were structured so seamlessly. [Photo's gathered from Romeo Hunte Facebook]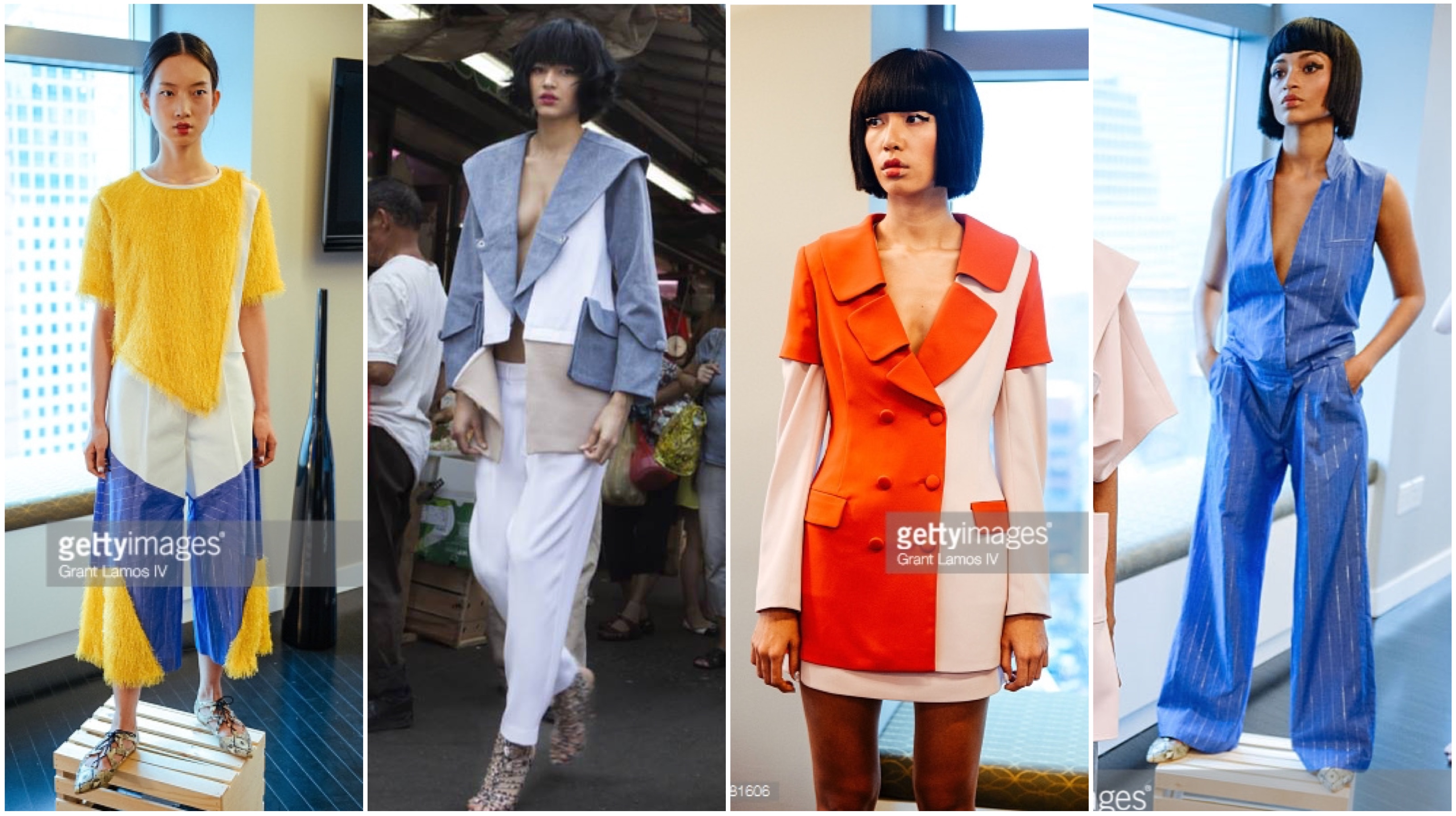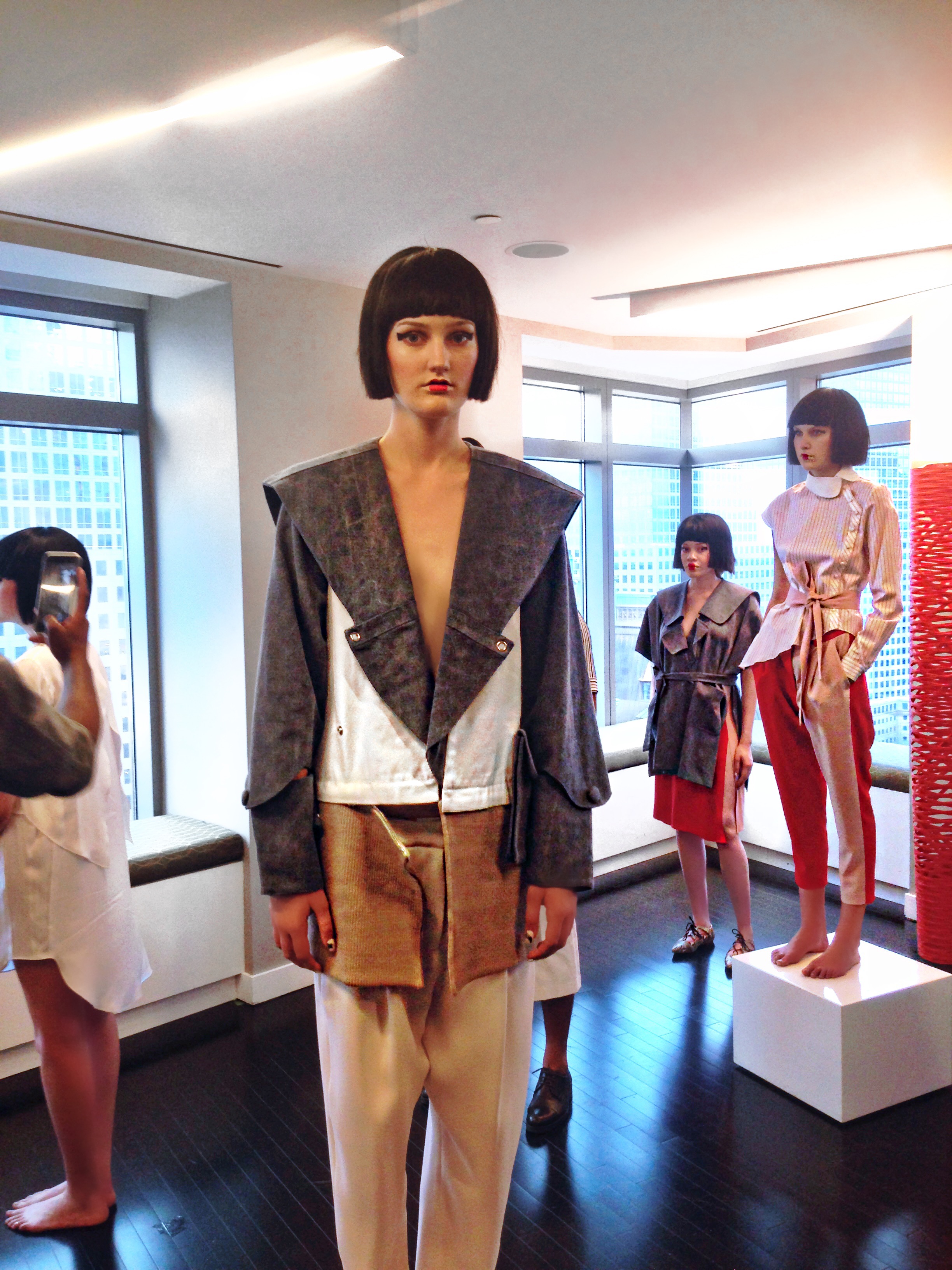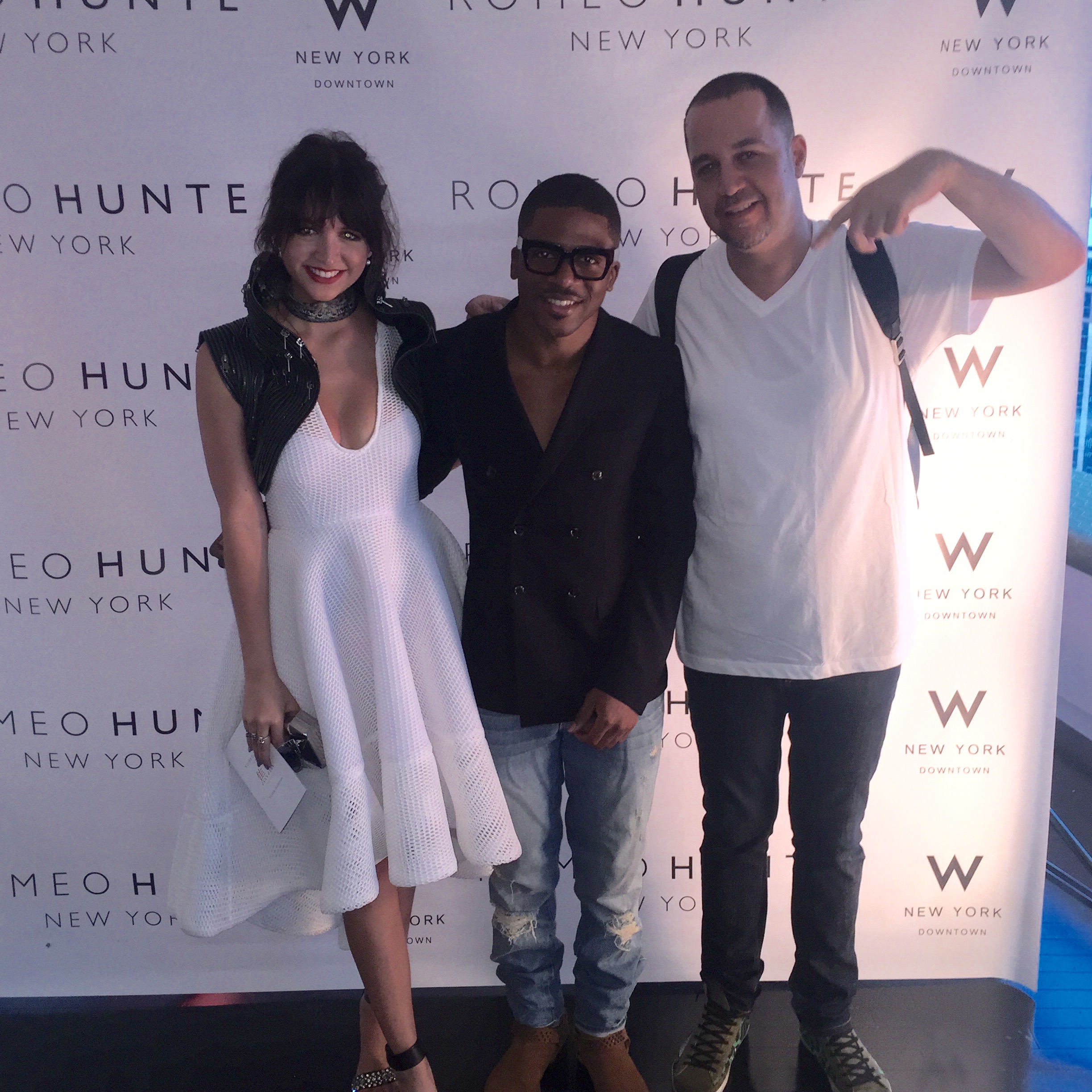 Then I met up with Elena who invited me to come along to the Yuna Yang show. This collection isn't exactly my taste, but I really admired all of the sheer that was incorporated into the designs. The fact that the fabric has so much shape to it really got my attention. I also really enjoyed the set up, for it perfectly represented the brand. Between the wood floors, elegant chandeliers and pretty petals, the venue was truly perfect. Check out some of the looks below [gathered from the Yuna Yang Facebook page]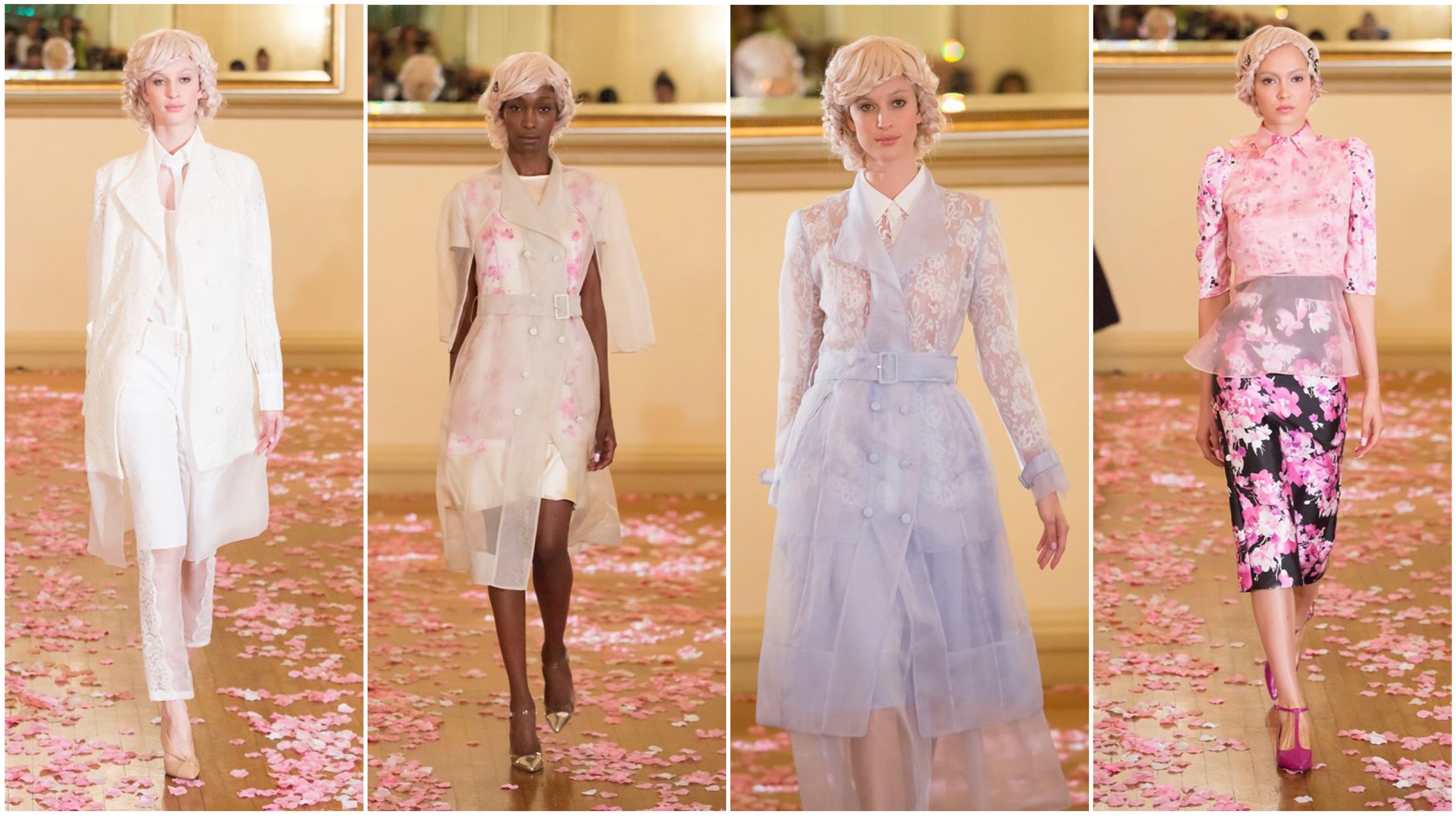 Finally I was headed to Lulu's annual NYFW party, full of fun and familiar faces! Going to Lulu's is always a great way to end any evening during fashion week, for it's literally a place to mingle with your favorite bloggers from all over the country! Since so many influencers are from many different places, this is sort of a way for all of us to reconnect. I had an amazing night, no matter how wet I got from the rain storm that decided to crash NYC earlier that evening. Check out the photos below!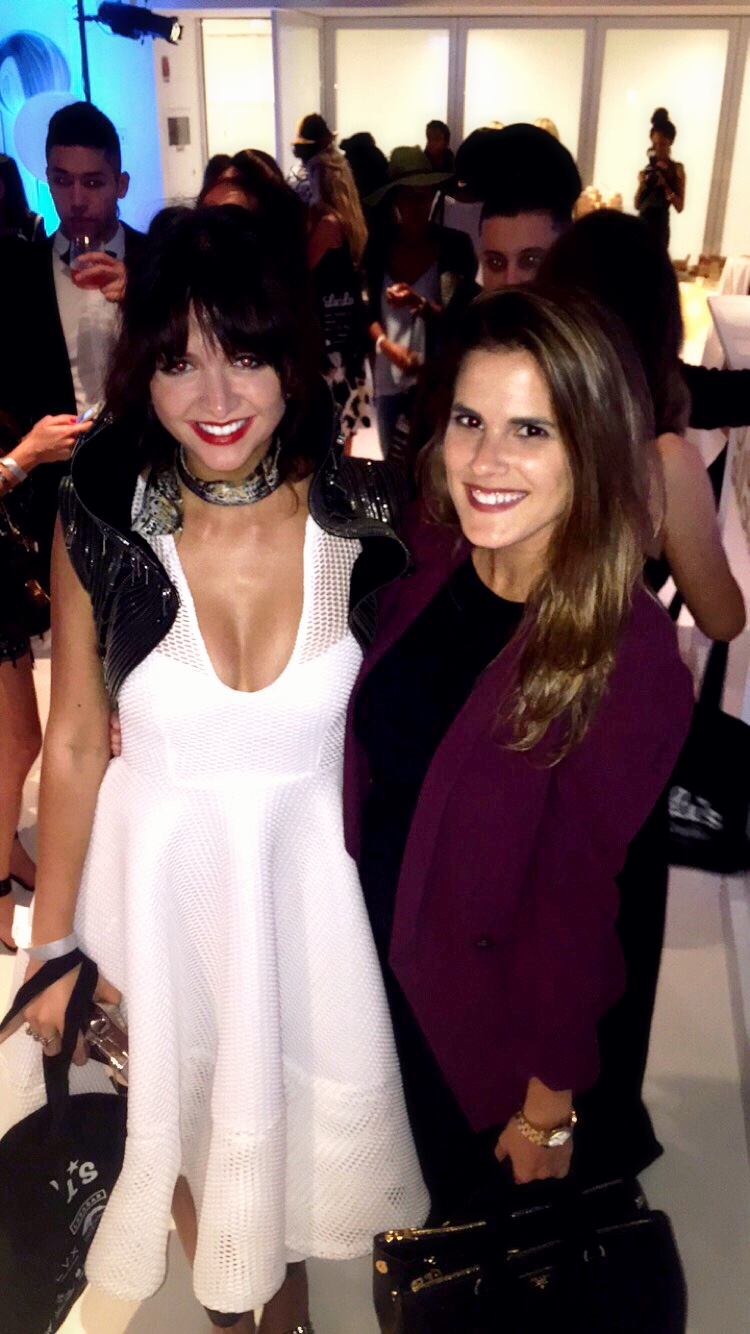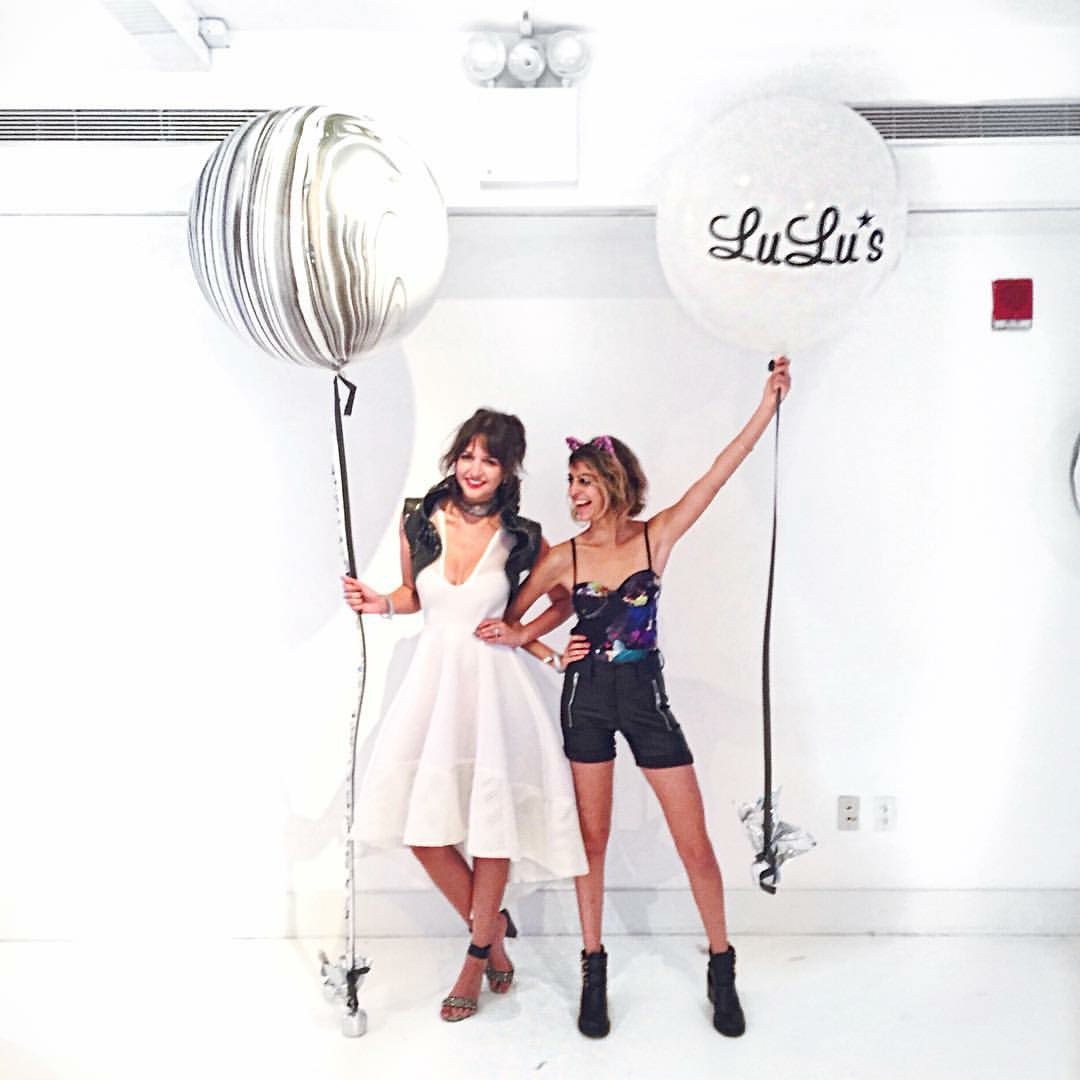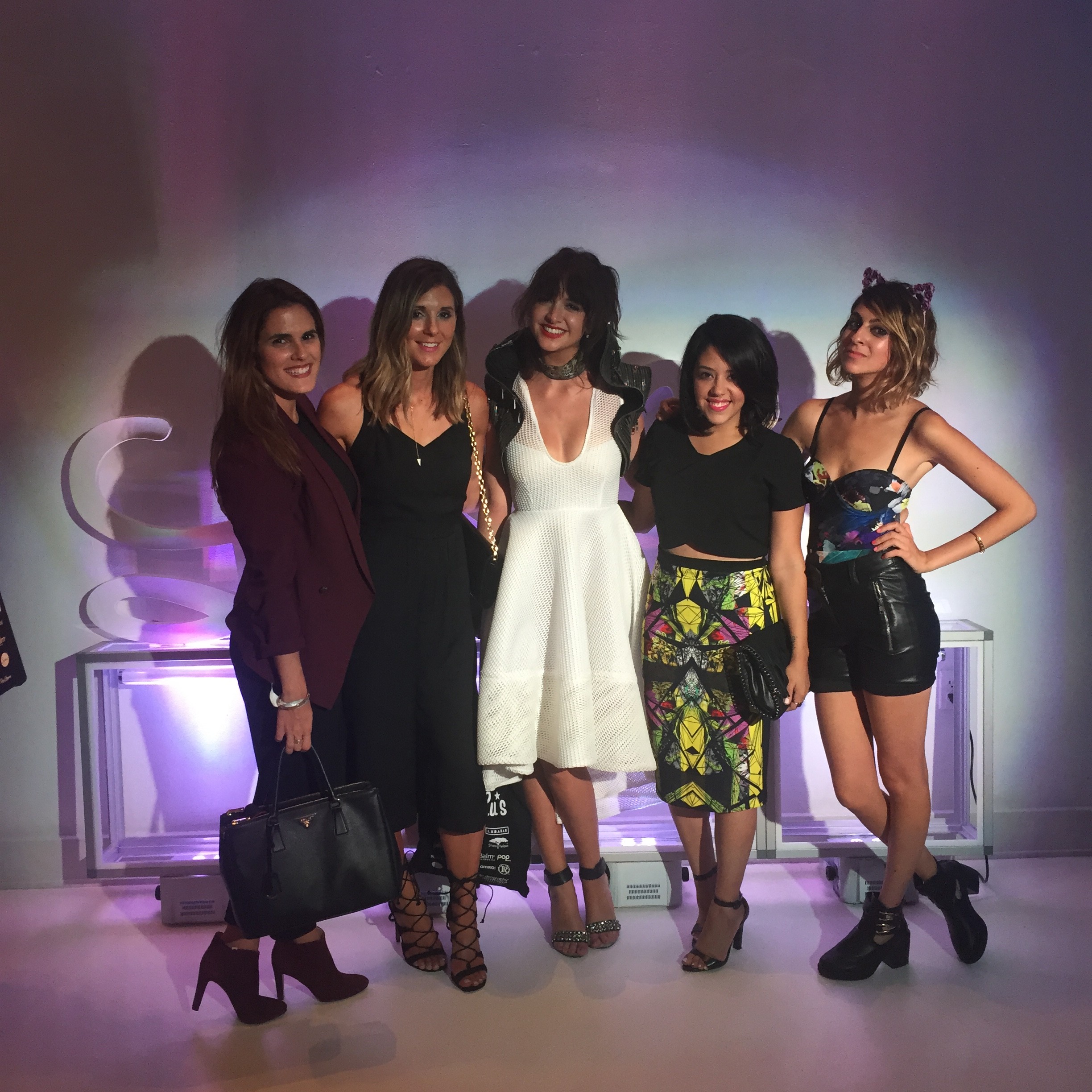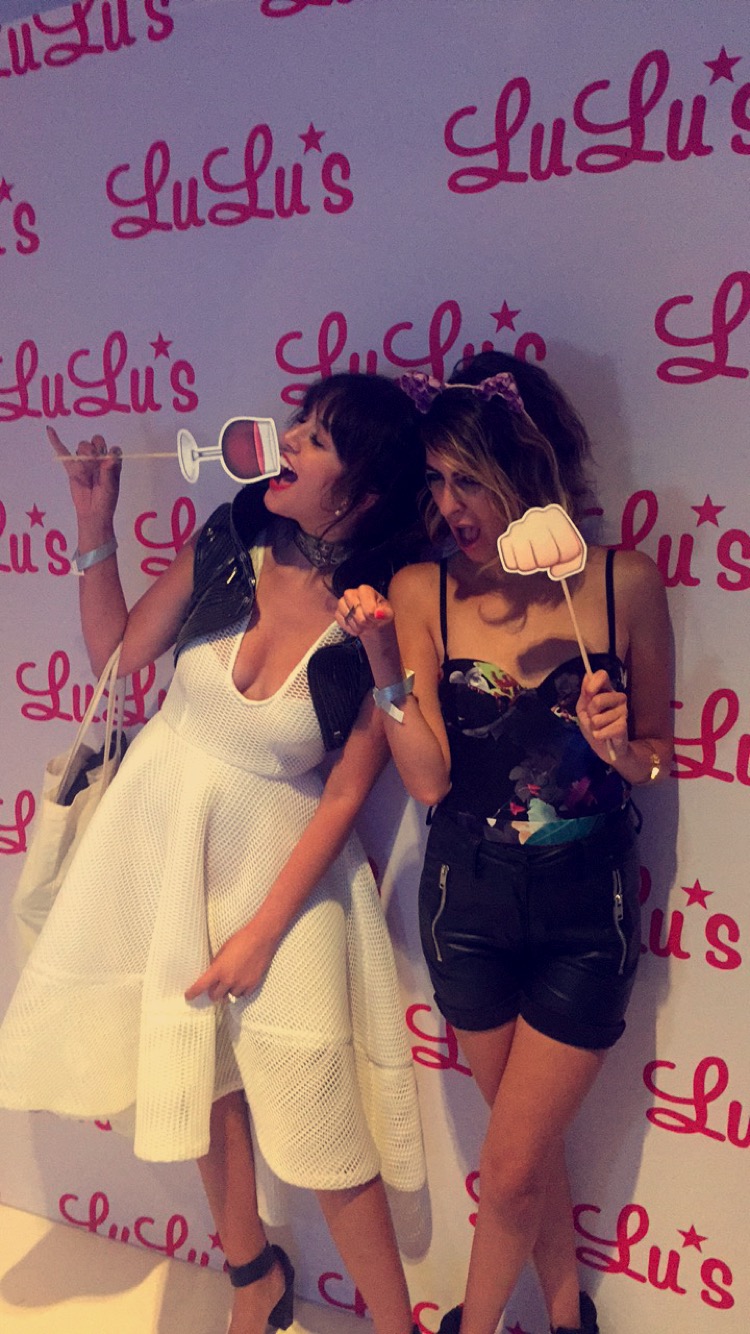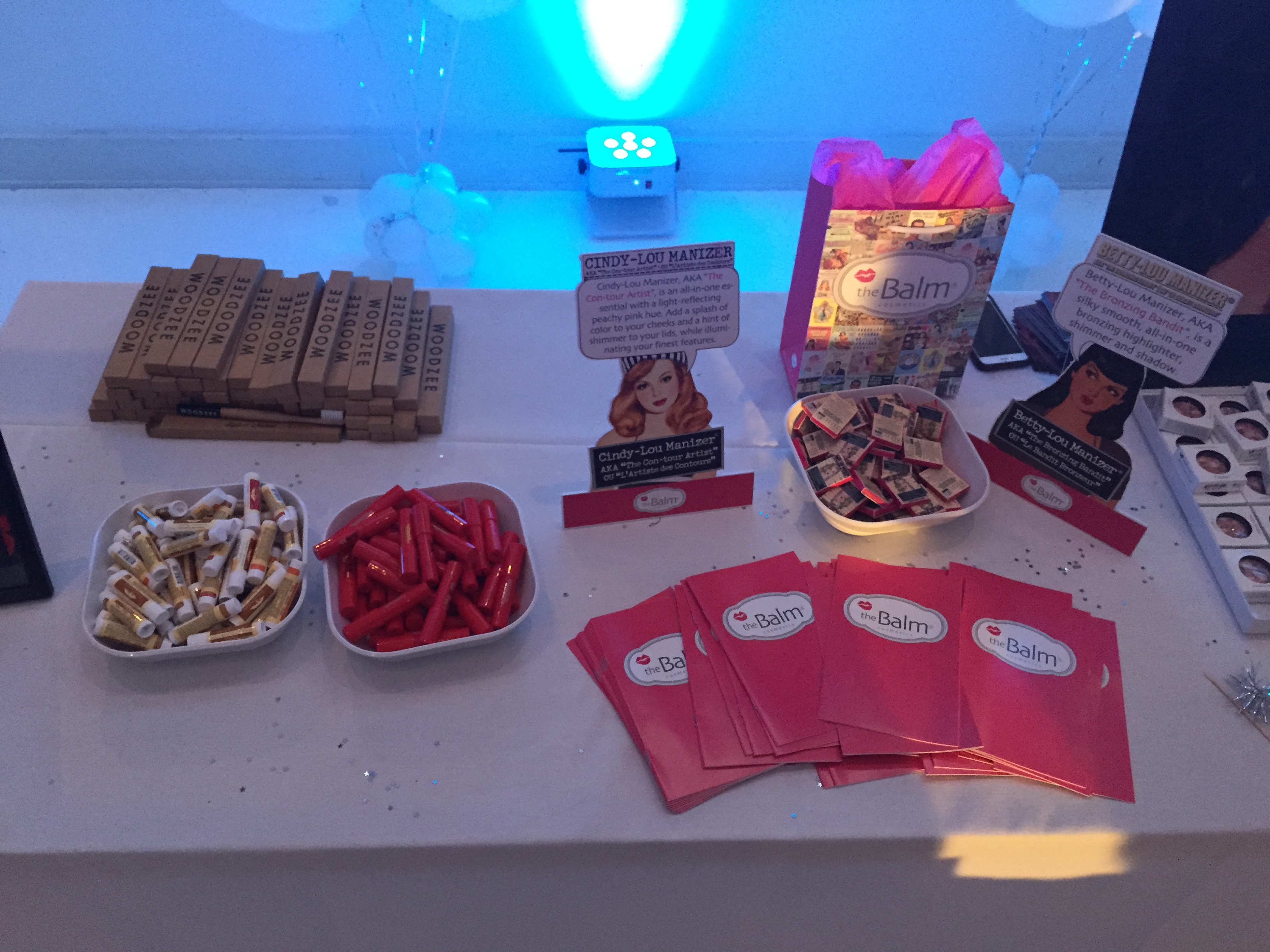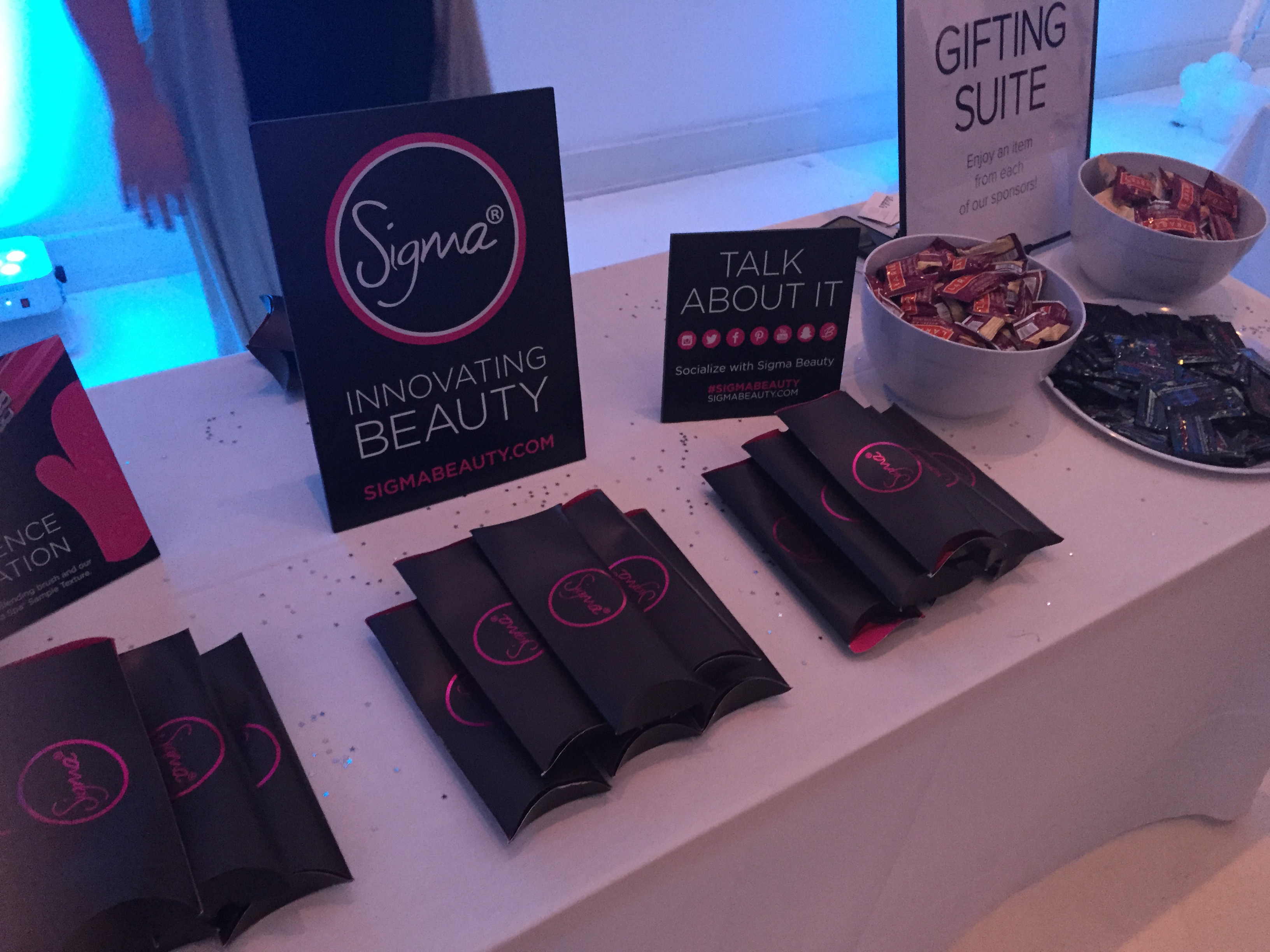 Day one was definitely full of tons of activities, but it's all worth it at the end of the day for me. Let me know what y'all think of my adventures around the city and be on the lookout for my look from this day [hint, it's all from 3NY].
Xx
Lex
[Piece contributed to by Jacqueline Kooser]
SHOP THE LOOK

Thank you text and links go here
Notice
: Undefined index: widget_max_width in
/var/www/wp-content/plugins/shopbop-widget/lib/CoreWidgetPublic.php
on line
101
Notice
: Object of class WP_Error could not be converted to int in
/var/www/wp-content/plugins/shopbop-widget/lib/CoreCategories.php
on line
795
Notice
: Function wpdb::prepare was called
incorrectly
. Unsupported value type (object). Please see
Debugging in WordPress
for more information. (This message was added in version 4.8.2.) in
/var/www/wp-includes/functions.php
on line
5905
Warning
: explode() expects parameter 2 to be string, object given in
/var/www/wp-content/plugins/shopbop-widget/lib/CoreCategories.php
on line
807
Notice
: Object of class WP_Error could not be converted to int in
/var/www/wp-content/plugins/shopbop-widget/lib/CoreCategories.php
on line
795
Notice
: Function wpdb::prepare was called
incorrectly
. Unsupported value type (object). Please see
Debugging in WordPress
for more information. (This message was added in version 4.8.2.) in
/var/www/wp-includes/functions.php
on line
5905
Warning
: explode() expects parameter 2 to be string, object given in
/var/www/wp-content/plugins/shopbop-widget/lib/CoreCategories.php
on line
807
Notice
: Object of class WP_Error could not be converted to int in
/var/www/wp-content/plugins/shopbop-widget/lib/CoreCategories.php
on line
795
Notice
: Function wpdb::prepare was called
incorrectly
. Unsupported value type (object). Please see
Debugging in WordPress
for more information. (This message was added in version 4.8.2.) in
/var/www/wp-includes/functions.php
on line
5905
Warning
: explode() expects parameter 2 to be string, object given in
/var/www/wp-content/plugins/shopbop-widget/lib/CoreCategories.php
on line
807
Notice
: Object of class WP_Error could not be converted to int in
/var/www/wp-content/plugins/shopbop-widget/lib/CoreCategories.php
on line
795
Notice
: Function wpdb::prepare was called
incorrectly
. Unsupported value type (object). Please see
Debugging in WordPress
for more information. (This message was added in version 4.8.2.) in
/var/www/wp-includes/functions.php
on line
5905
Warning
: explode() expects parameter 2 to be string, object given in
/var/www/wp-content/plugins/shopbop-widget/lib/CoreCategories.php
on line
807
Notice
: Trying to access array offset on value of type null in
/var/www/wp-content/plugins/shopbop-widget/vendor/mustache/mustache/src/Mustache/Parser.php
on line
278
Notice
: Trying to access array offset on value of type null in
/var/www/wp-content/plugins/shopbop-widget/vendor/mustache/mustache/src/Mustache/Parser.php
on line
278
Notice
: Trying to access array offset on value of type null in
/var/www/wp-content/plugins/shopbop-widget/vendor/mustache/mustache/src/Mustache/Parser.php
on line
278
Notice
: Trying to access array offset on value of type null in
/var/www/wp-content/plugins/shopbop-widget/vendor/mustache/mustache/src/Mustache/Parser.php
on line
278
Notice
: Trying to access array offset on value of type null in
/var/www/wp-content/plugins/shopbop-widget/vendor/mustache/mustache/src/Mustache/Parser.php
on line
278
Notice
: Trying to access array offset on value of type null in
/var/www/wp-content/plugins/shopbop-widget/vendor/mustache/mustache/src/Mustache/Parser.php
on line
278
Notice
: Trying to access array offset on value of type null in
/var/www/wp-content/plugins/shopbop-widget/vendor/mustache/mustache/src/Mustache/Parser.php
on line
278
Notice
: Trying to access array offset on value of type null in
/var/www/wp-content/plugins/shopbop-widget/vendor/mustache/mustache/src/Mustache/Parser.php
on line
278
Notice
: Trying to access array offset on value of type null in
/var/www/wp-content/plugins/shopbop-widget/vendor/mustache/mustache/src/Mustache/Parser.php
on line
278
Notice
: Trying to access array offset on value of type null in
/var/www/wp-content/plugins/shopbop-widget/vendor/mustache/mustache/src/Mustache/Parser.php
on line
278
Notice
: Trying to access array offset on value of type null in
/var/www/wp-content/plugins/shopbop-widget/vendor/mustache/mustache/src/Mustache/Parser.php
on line
278
Notice
: Trying to access array offset on value of type null in
/var/www/wp-content/plugins/shopbop-widget/vendor/mustache/mustache/src/Mustache/Parser.php
on line
278
Notice
: Trying to access array offset on value of type null in
/var/www/wp-content/plugins/shopbop-widget/vendor/mustache/mustache/src/Mustache/Parser.php
on line
278
Notice
: Trying to access array offset on value of type null in
/var/www/wp-content/plugins/shopbop-widget/vendor/mustache/mustache/src/Mustache/Parser.php
on line
278
Notice
: Trying to access array offset on value of type null in
/var/www/wp-content/plugins/shopbop-widget/vendor/mustache/mustache/src/Mustache/Parser.php
on line
278
Notice
: Trying to access array offset on value of type null in
/var/www/wp-content/plugins/shopbop-widget/vendor/mustache/mustache/src/Mustache/Parser.php
on line
278
Notice
: Trying to access array offset on value of type null in
/var/www/wp-content/plugins/shopbop-widget/vendor/mustache/mustache/src/Mustache/Parser.php
on line
278
Buy Super Hybrid Sunglasses from Karen Walker
<
>
Recent Posts