Working With Pastels
Day 6 of New York Fashion Week I was invited to go to J.Crew and ConceptKorea (check out my J.Crew post to see my pictures and shop the trend!). I wore my new "shoe pants" as Manrepeller likes to call them ;). I am literally obsessed with them. They keep me so warm and they're actually really comfortable to wear. That is what I absolutely love about Stuart Weitzman, their shoes make women feel classy, sexy, and comfortable all at the same time. If you refer to my previous posts, you can see these are not my first pair of Stuart Weitzman boots.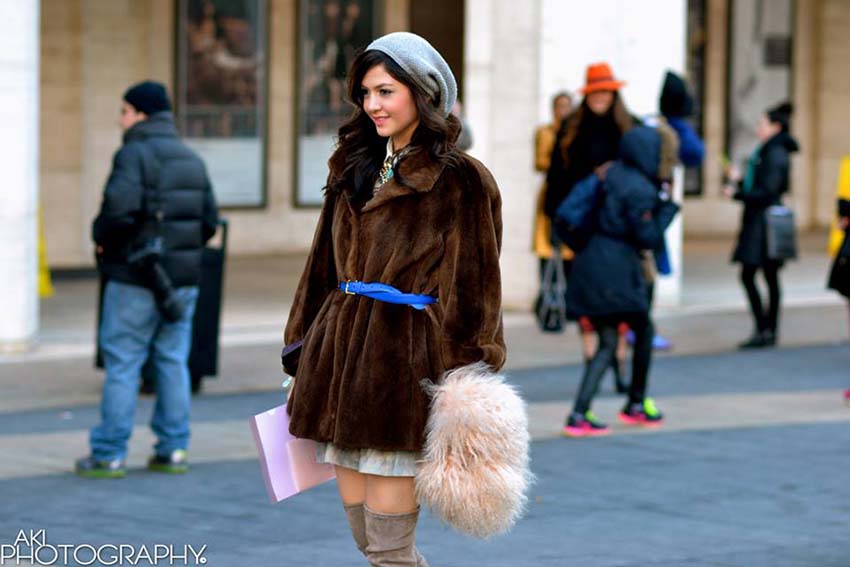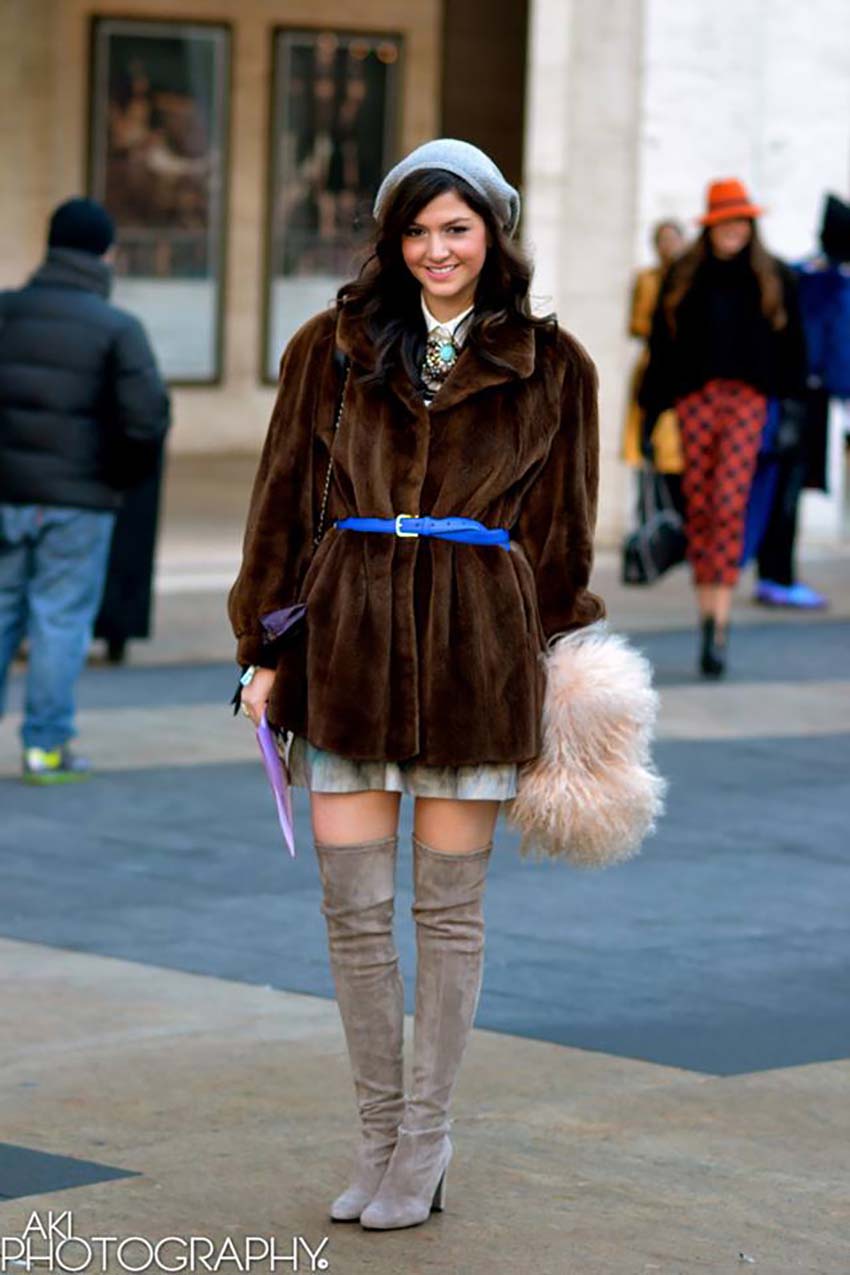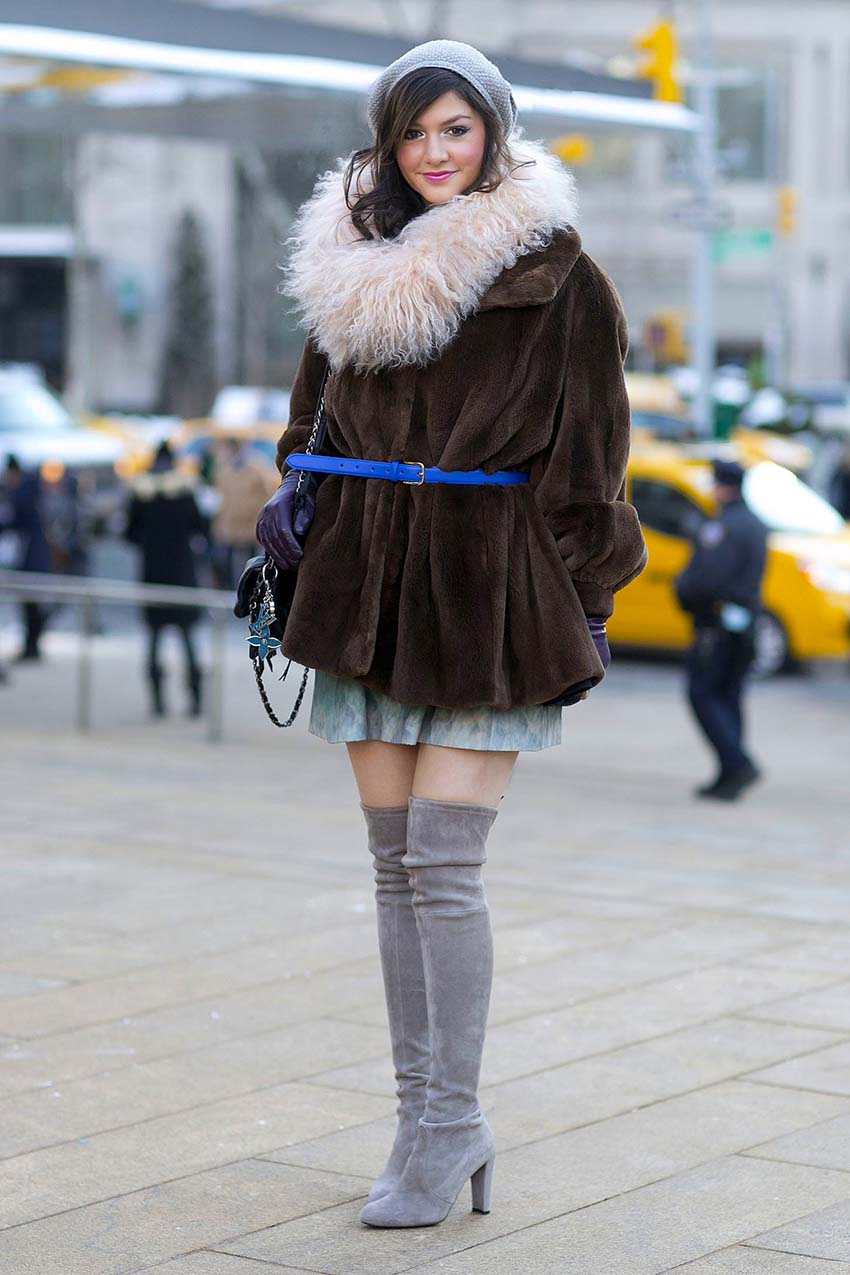 I've also invested in the limited edition hidden wedge 50/50 boot, the patent leather booties, black suede boots with wooden wedge, and their traditional black pump. I love that their shoe designs range from timeless pieces to funky fun designs. Ever since I was little, I have loved knee high boots. For dress up days in elementary school, I would use those days as an excuse to wear my black suede knee high boots. I think I was the only fourth grader wearing these but I didn't care. I loved my boots and clearly nothing has changed! I am still a huge fan of knee high boots and now my love for them has reached new heights. I went for the Highland thigh high boots from Stuart Weitzman to complete my New York Fashion week outfit!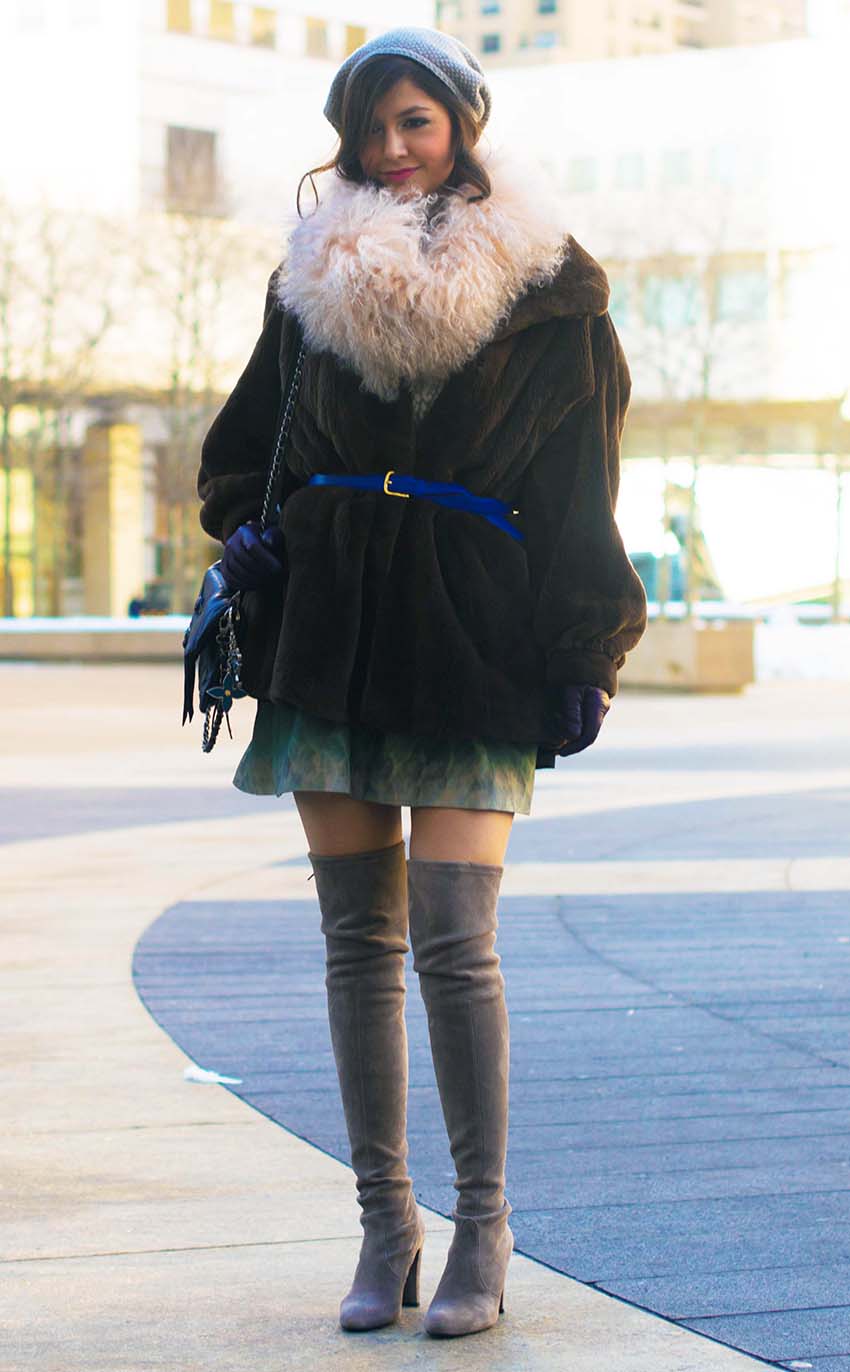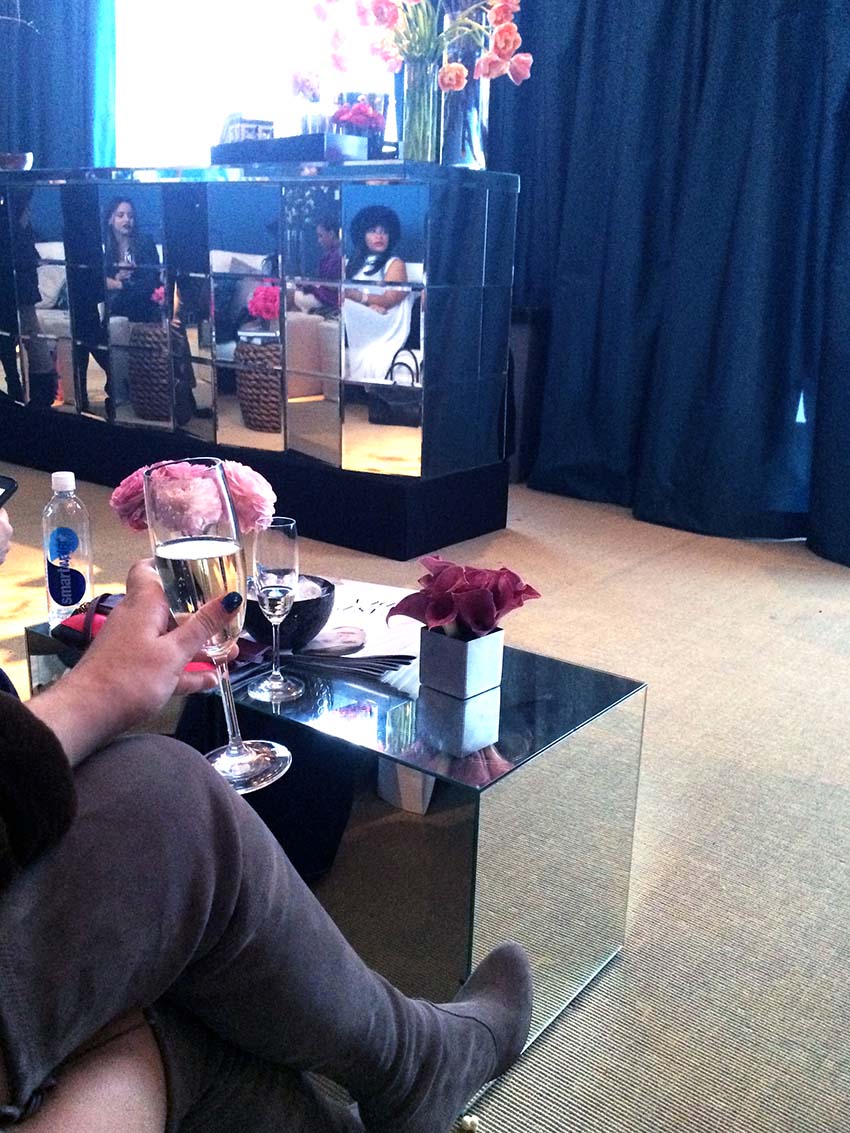 I am not the only one who took interest in these boots but so did Christina Perez from Glamour Magazine and POPSUGAR!! Check out my new PRESS page to see my Glamour Magazine video and my POPSUGAR shot taken by Tim Regas.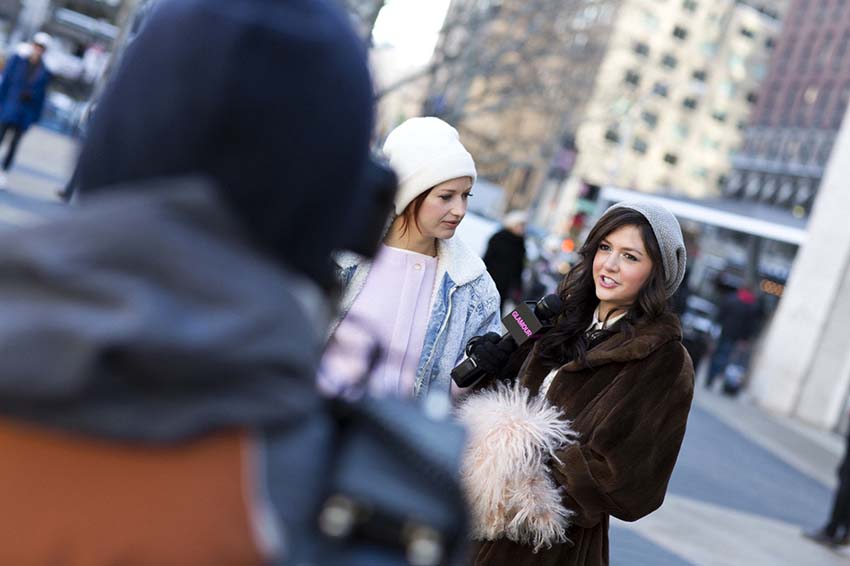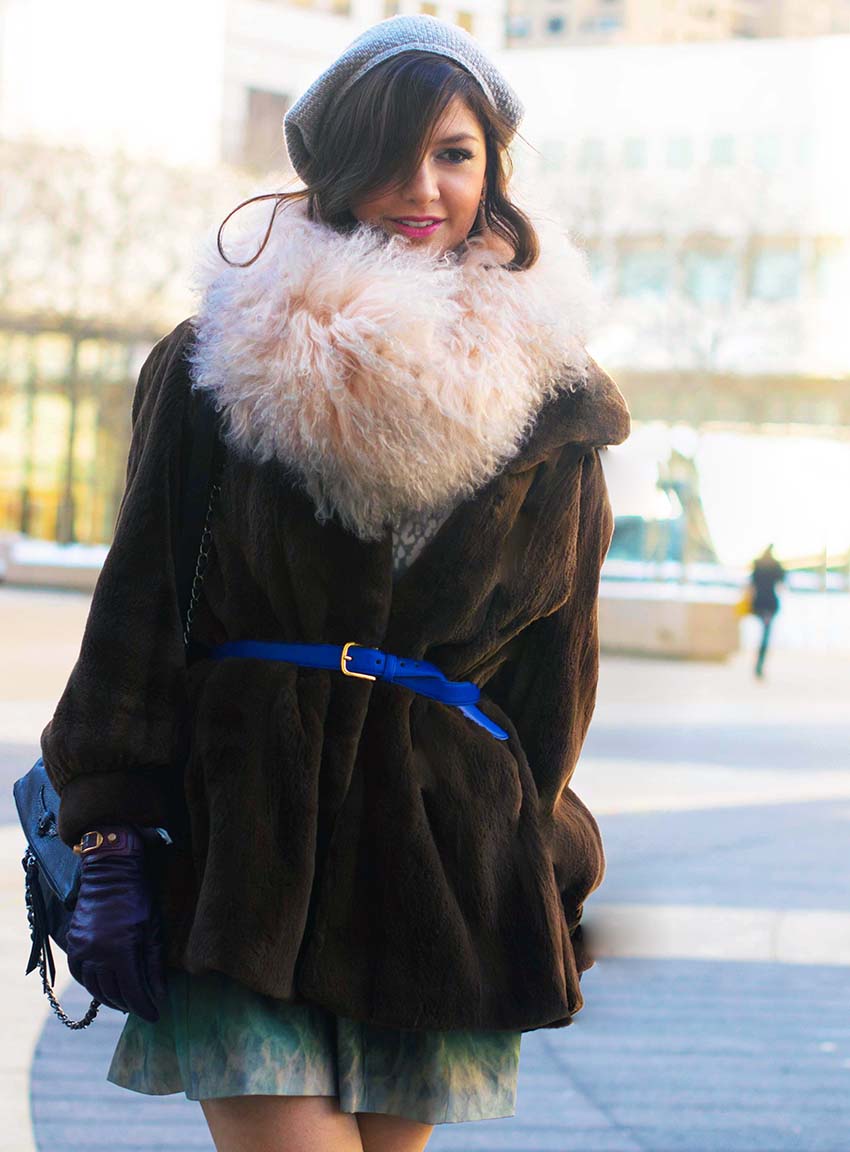 On top of it all, I got to play in E!'s GlamCam! I tried to do a jump or a spin but it didn't really work. I just look like I'm trying to be Rose and Leo standing at the tip of Titanic… After that, I was taken to the Mercedes-Benz Star VIP lounge where I got to hang out before my next show. I had no idea that when Mercedes-Benz invited me that I got a VIP invitation! It was such an awesome surprise. I got to hang out and have a glass of champagne… or 2 and eat great food! I really cannot thank MBFW enough for these amazing two days. All I can say really is, it was a FANTASTIC first day at MBFW. Af I'll be posting my coverage on the ConceptKorea show soon! Until then, be sure to shop this look!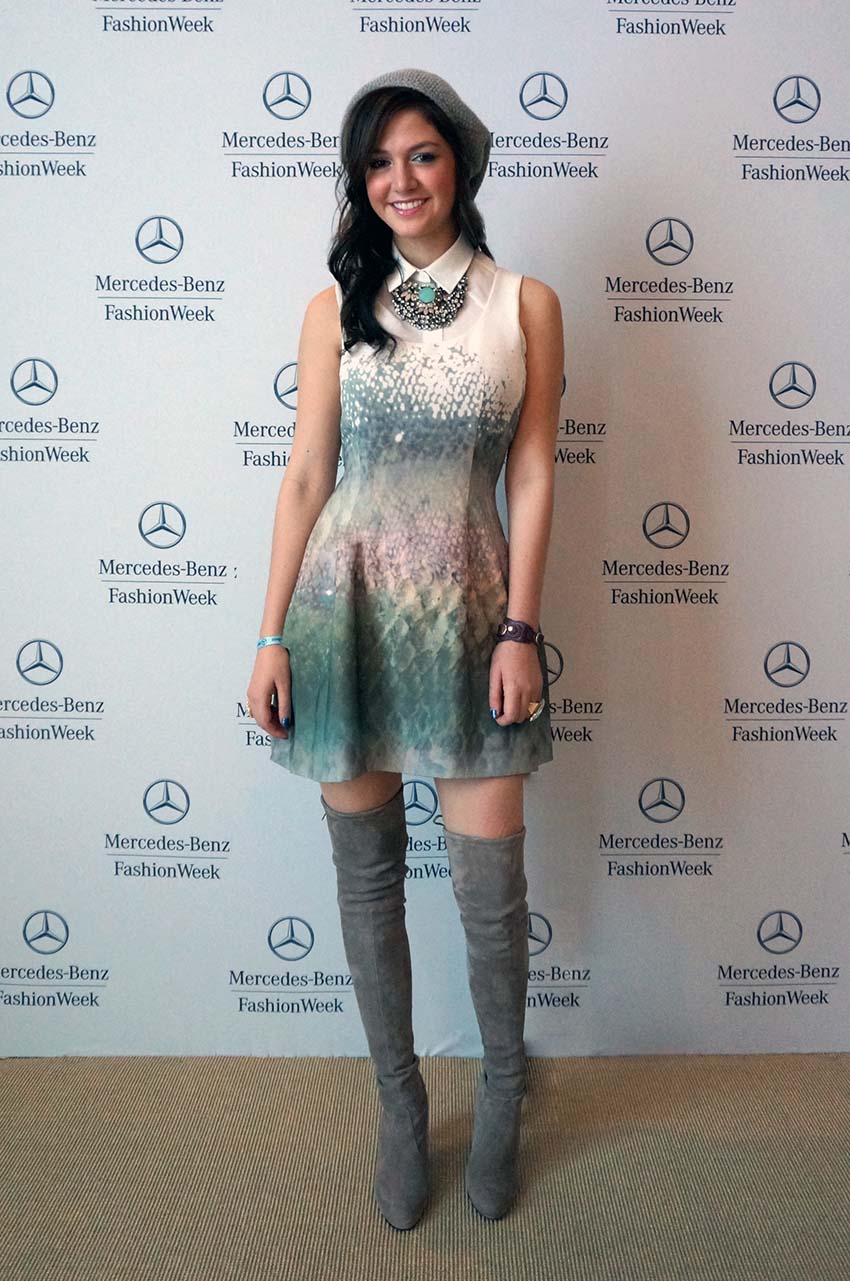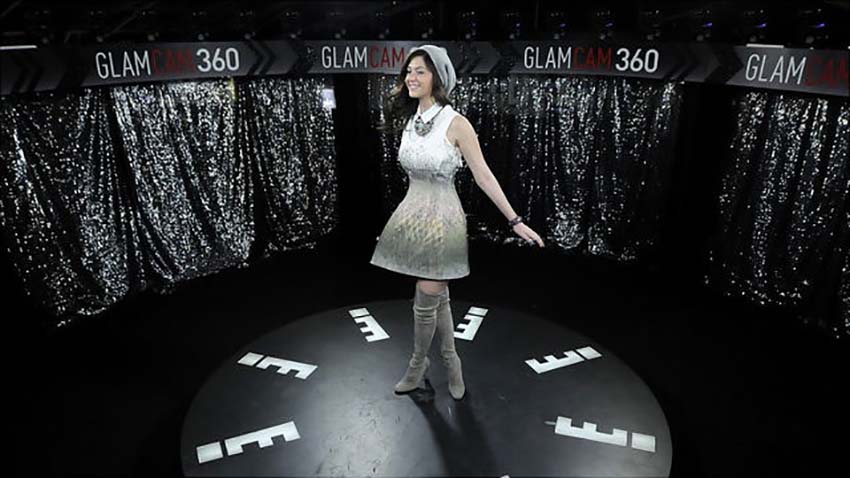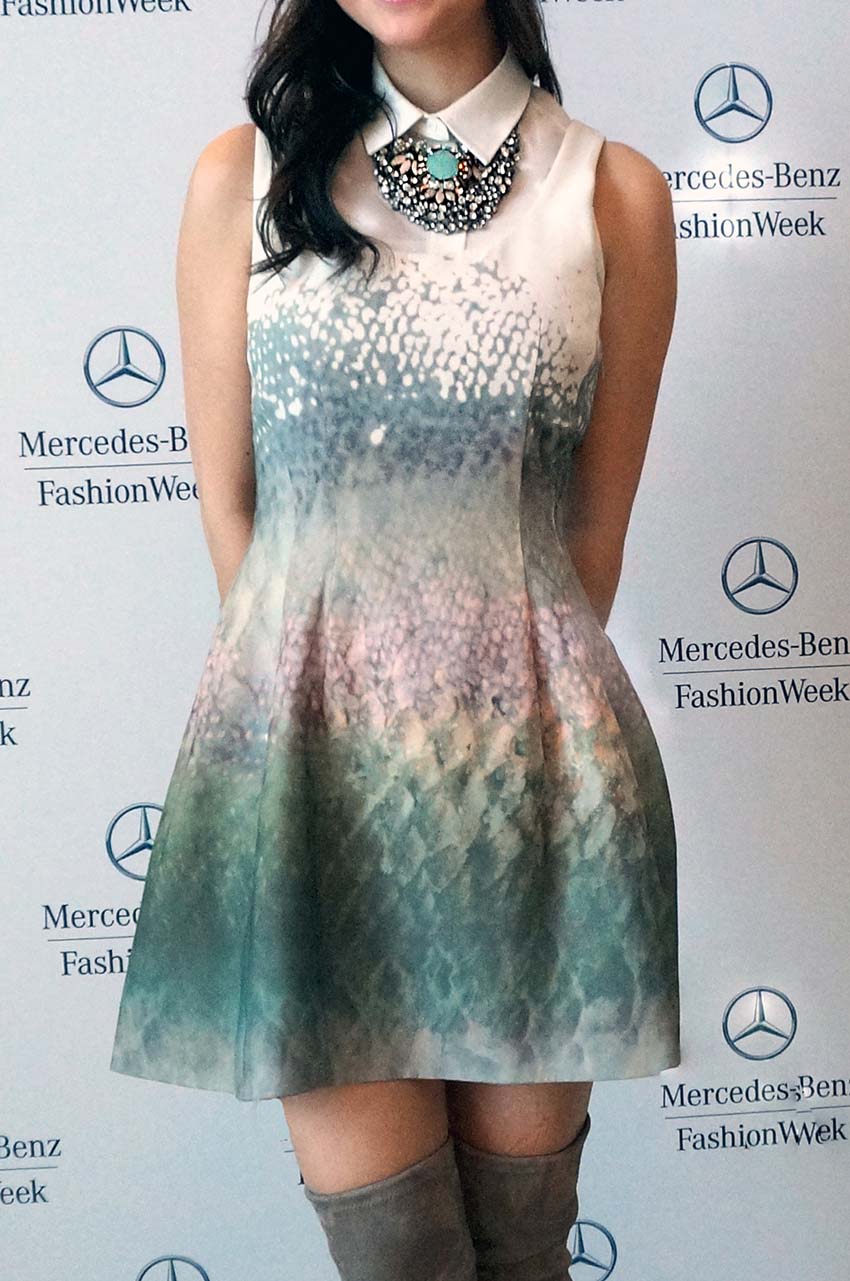 Shop The Look
Tags: 2014, mbfw, mbfwstreetstyle, mbfwstyle, nyfw, nyfw14, otk boots, over the knee, pastels, shoepants, Stuart Weitzman
Notice
: Undefined index: widget_max_width in
/var/www/wp-content/plugins/shopbop-widget/lib/CoreWidgetPublic.php
on line
101
Notice
: Object of class WP_Error could not be converted to int in
/var/www/wp-content/plugins/shopbop-widget/lib/CoreCategories.php
on line
795
Notice
: Function wpdb::prepare was called
incorrectly
. Unsupported value type (object). Please see
Debugging in WordPress
for more information. (This message was added in version 4.8.2.) in
/var/www/wp-includes/functions.php
on line
5905
Warning
: explode() expects parameter 2 to be string, object given in
/var/www/wp-content/plugins/shopbop-widget/lib/CoreCategories.php
on line
807
Notice
: Object of class WP_Error could not be converted to int in
/var/www/wp-content/plugins/shopbop-widget/lib/CoreCategories.php
on line
795
Notice
: Function wpdb::prepare was called
incorrectly
. Unsupported value type (object). Please see
Debugging in WordPress
for more information. (This message was added in version 4.8.2.) in
/var/www/wp-includes/functions.php
on line
5905
Warning
: explode() expects parameter 2 to be string, object given in
/var/www/wp-content/plugins/shopbop-widget/lib/CoreCategories.php
on line
807
Notice
: Object of class WP_Error could not be converted to int in
/var/www/wp-content/plugins/shopbop-widget/lib/CoreCategories.php
on line
795
Notice
: Function wpdb::prepare was called
incorrectly
. Unsupported value type (object). Please see
Debugging in WordPress
for more information. (This message was added in version 4.8.2.) in
/var/www/wp-includes/functions.php
on line
5905
Warning
: explode() expects parameter 2 to be string, object given in
/var/www/wp-content/plugins/shopbop-widget/lib/CoreCategories.php
on line
807
Notice
: Object of class WP_Error could not be converted to int in
/var/www/wp-content/plugins/shopbop-widget/lib/CoreCategories.php
on line
795
Notice
: Function wpdb::prepare was called
incorrectly
. Unsupported value type (object). Please see
Debugging in WordPress
for more information. (This message was added in version 4.8.2.) in
/var/www/wp-includes/functions.php
on line
5905
Warning
: explode() expects parameter 2 to be string, object given in
/var/www/wp-content/plugins/shopbop-widget/lib/CoreCategories.php
on line
807
Notice
: Trying to access array offset on value of type null in
/var/www/wp-content/plugins/shopbop-widget/vendor/mustache/mustache/src/Mustache/Parser.php
on line
278
Notice
: Trying to access array offset on value of type null in
/var/www/wp-content/plugins/shopbop-widget/vendor/mustache/mustache/src/Mustache/Parser.php
on line
278
Notice
: Trying to access array offset on value of type null in
/var/www/wp-content/plugins/shopbop-widget/vendor/mustache/mustache/src/Mustache/Parser.php
on line
278
Notice
: Trying to access array offset on value of type null in
/var/www/wp-content/plugins/shopbop-widget/vendor/mustache/mustache/src/Mustache/Parser.php
on line
278
Notice
: Trying to access array offset on value of type null in
/var/www/wp-content/plugins/shopbop-widget/vendor/mustache/mustache/src/Mustache/Parser.php
on line
278
Notice
: Trying to access array offset on value of type null in
/var/www/wp-content/plugins/shopbop-widget/vendor/mustache/mustache/src/Mustache/Parser.php
on line
278
Notice
: Trying to access array offset on value of type null in
/var/www/wp-content/plugins/shopbop-widget/vendor/mustache/mustache/src/Mustache/Parser.php
on line
278
Notice
: Trying to access array offset on value of type null in
/var/www/wp-content/plugins/shopbop-widget/vendor/mustache/mustache/src/Mustache/Parser.php
on line
278
Notice
: Trying to access array offset on value of type null in
/var/www/wp-content/plugins/shopbop-widget/vendor/mustache/mustache/src/Mustache/Parser.php
on line
278
Notice
: Trying to access array offset on value of type null in
/var/www/wp-content/plugins/shopbop-widget/vendor/mustache/mustache/src/Mustache/Parser.php
on line
278
Notice
: Trying to access array offset on value of type null in
/var/www/wp-content/plugins/shopbop-widget/vendor/mustache/mustache/src/Mustache/Parser.php
on line
278
Notice
: Trying to access array offset on value of type null in
/var/www/wp-content/plugins/shopbop-widget/vendor/mustache/mustache/src/Mustache/Parser.php
on line
278
Notice
: Trying to access array offset on value of type null in
/var/www/wp-content/plugins/shopbop-widget/vendor/mustache/mustache/src/Mustache/Parser.php
on line
278
Notice
: Trying to access array offset on value of type null in
/var/www/wp-content/plugins/shopbop-widget/vendor/mustache/mustache/src/Mustache/Parser.php
on line
278
Notice
: Trying to access array offset on value of type null in
/var/www/wp-content/plugins/shopbop-widget/vendor/mustache/mustache/src/Mustache/Parser.php
on line
278
Notice
: Trying to access array offset on value of type null in
/var/www/wp-content/plugins/shopbop-widget/vendor/mustache/mustache/src/Mustache/Parser.php
on line
278
Notice
: Trying to access array offset on value of type null in
/var/www/wp-content/plugins/shopbop-widget/vendor/mustache/mustache/src/Mustache/Parser.php
on line
278
JUST ARRIVED
Shop Tory Burch T Monogram Good Luck Sneakers

Florra Blouse by Stella Nova
<
>
Buy Broome Gold With Olive Flat Lenses from I...

Le Specs Le Sustain So Sarsplastic Sunglasses
<
>
Recent Posts